Disneyland Hotel
Disclosure: We stayed at The Disneyland Hotel as part of Disney Social Media Moms Celebration. We received a discounted stay as part of the conference, we were not required to write about our stay. Opinions are 100% my own.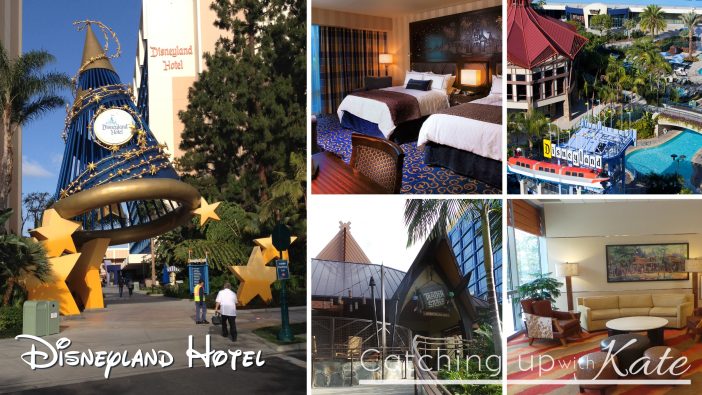 As a kid I always wanted to stay at The Disneyland Hotel,  and this past month at the Disney Social Media Moms Celebration we finally made that dream come true!  If you are planning a trip to The Disneyland Resort in California I wanted to share with you a couple pictures of The Disneyland Hotel.  Everyone we met was gracious, the decor was elegant and adorable at the same time, and you cannot beat the convenience and perks of staying right in the middle of the Disneyland Resort!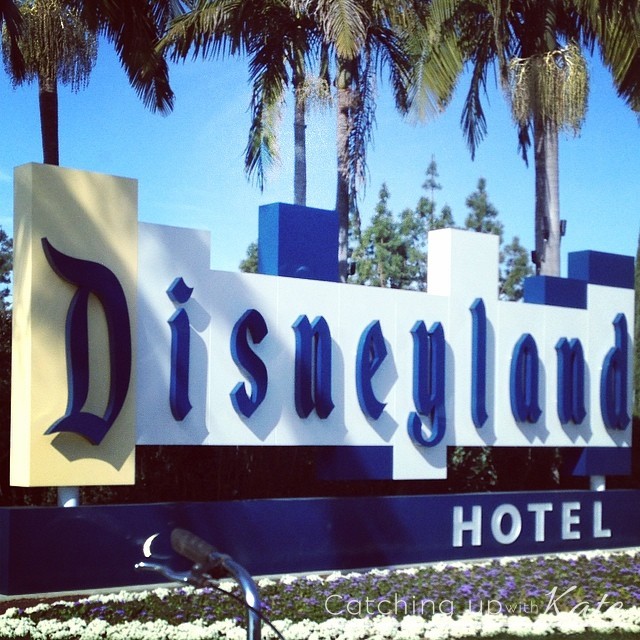 Everyone in the car squealed when we turned the corner and saw this sign!  We have been to Disneyland many times; but we have never stayed at the Disneyland Hotel.  This was such a treat for the whole family!
We stayed in the Frontier Tower (you can also choose from Adventure Tower and Fantasy Tower) – each are themed perfectly, I would expect nothing less from Disney!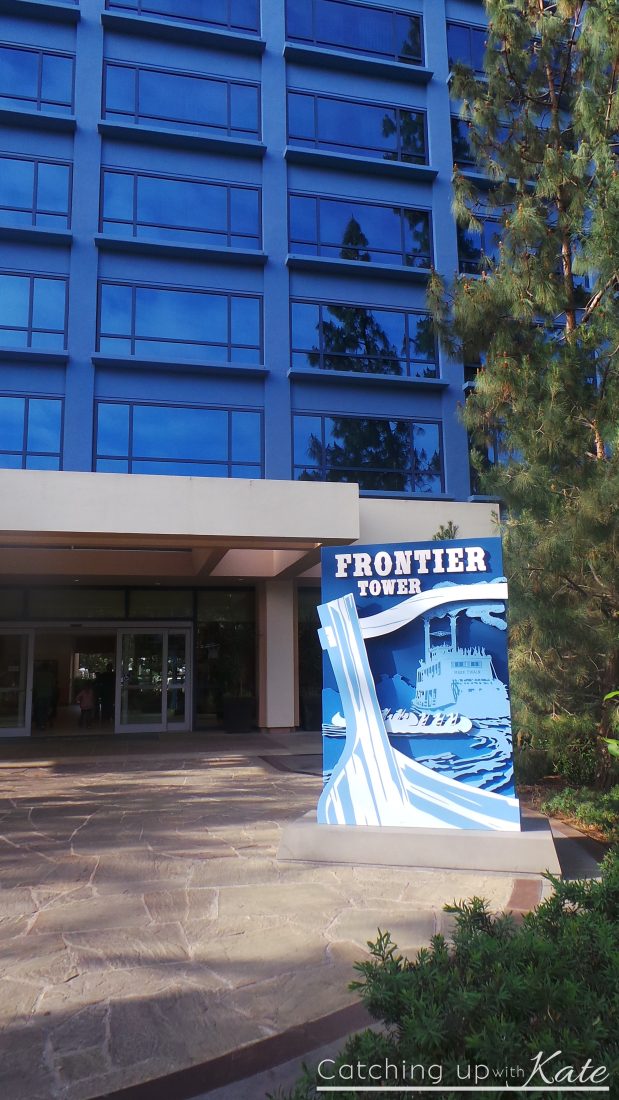 The kids LOVED the lobby of the Frontier Tower, they especially enjoyed the model of Big Thunder Railroad…….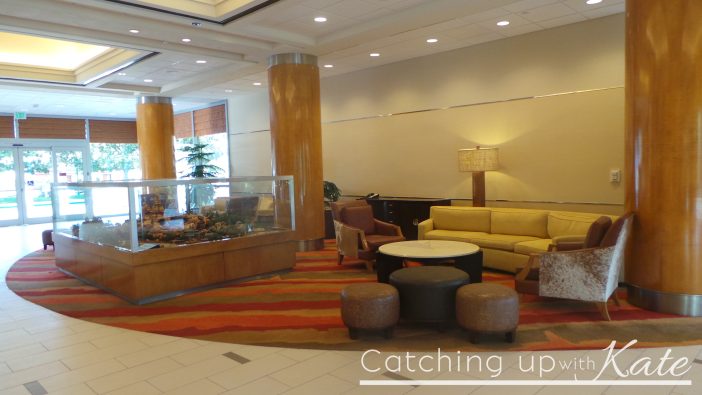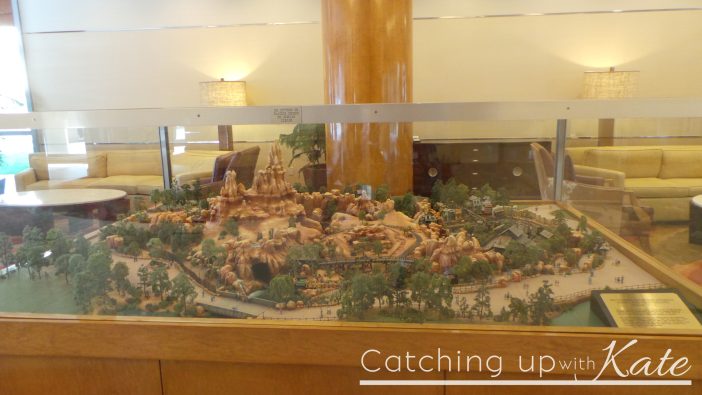 I typically had to get up a little earlier and went to bed a little later than everyone else.  It always made me smile to work by the glow of the built in night light.  The beautiful fireworks display on the wall is a magical memory in itself!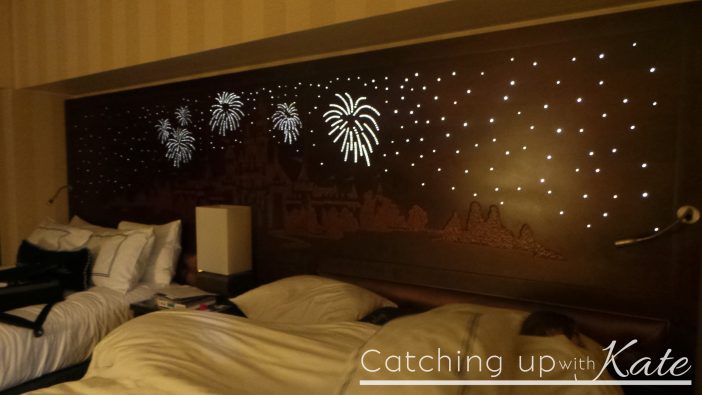 The pool was all kinds of fun for the hubby and the kids while I was in the conference.  I am really hoping to check it out personally on our next trip!  The newly designed pool features Monorail water slides, water play area, and outdoor hot tubs.  The big kids said the monorail slide was "The BEST slide ever!" and I am super jealous…… obviously we are going to have to go back so I can test it for myself.  Check out the pictures on their website (linked above) – we didn't get any personally since Daddy was wrangling three 'not so strong swimmers' solo, but check out the website, photos are awesome!  It's like a theme park in itself!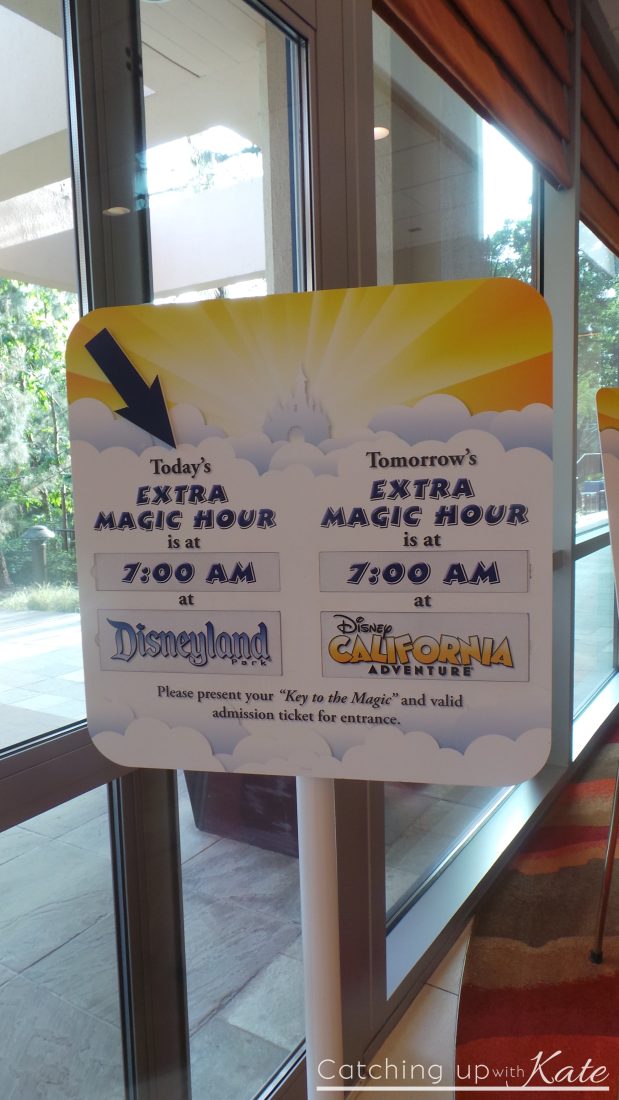 One of the best perks of staying at a Disneyland Resort Hotel is that guests get to take advantage of Magic Hour.  Magic Hour is when only Resort guests are allowed into one park one hour before the general public.  We love this!  Both parks have hot rides that have very long lines most days.  We jump over and grab our fast pass for later and take a spin while the lines are crazy short.  If you are planning a trip to Disneyland for the first time and you are considering staying at the Resort, weigh this feature heavily in your decision.  No doubt, a Disneyland Resort Hotel will be one of the priciest options when it comes to lodging, but being right on property saves so much time and even gives you extra time!  If your group is early risers this is a great feature!  Magic Hour rotates daily between the two parks so if you are staying for multiple days make sure to take advantage!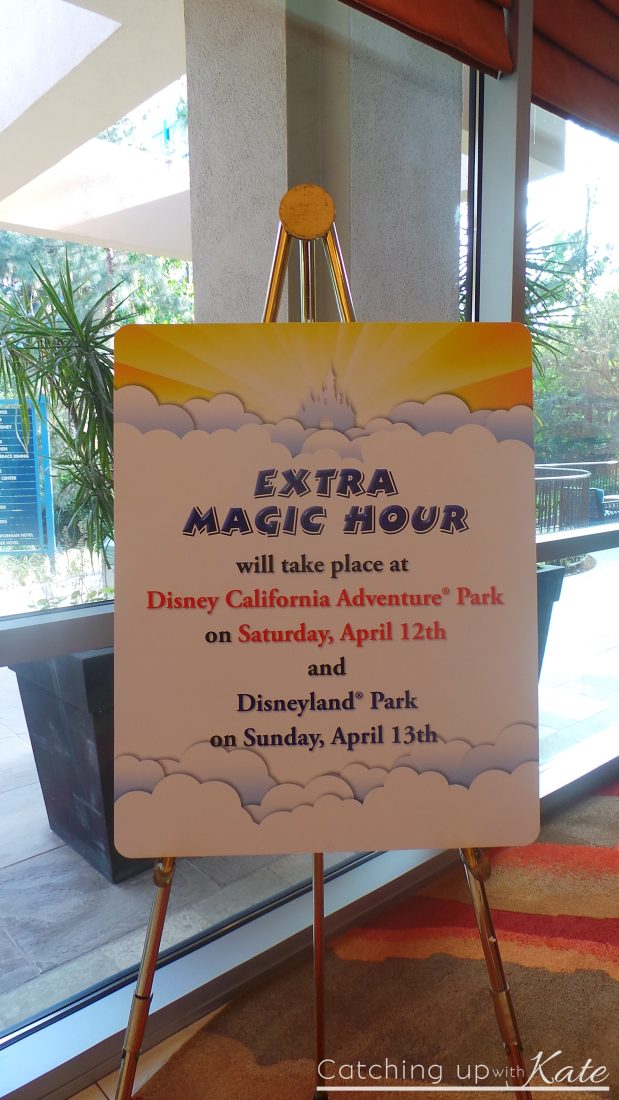 And this was the vision each night after a fun day at the Disneyland Resort, snoring babies under twinkling fireworks…..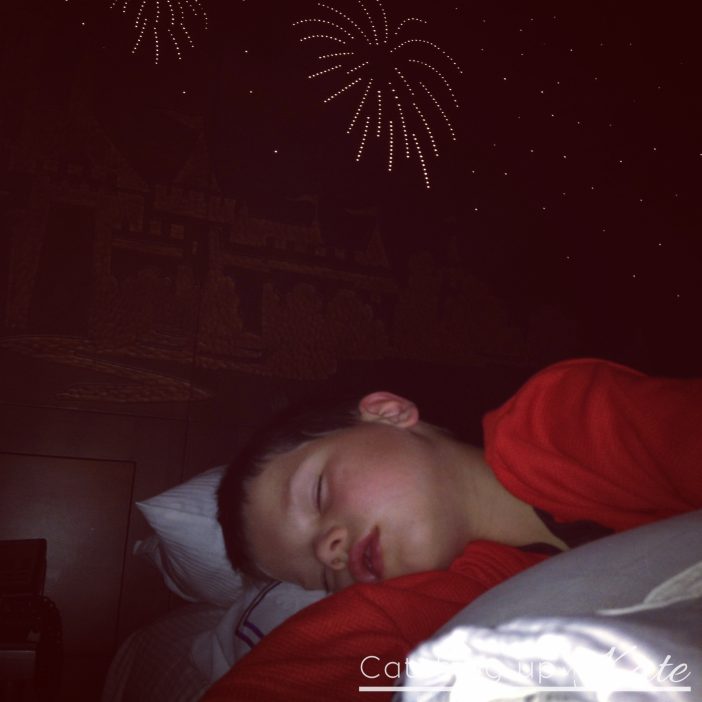 Thank you to Disney for all the magical memories, we hope to see ya real soon!
Get notified of new articles!