Disneyland Signature Annual passport now includes PhotoPass!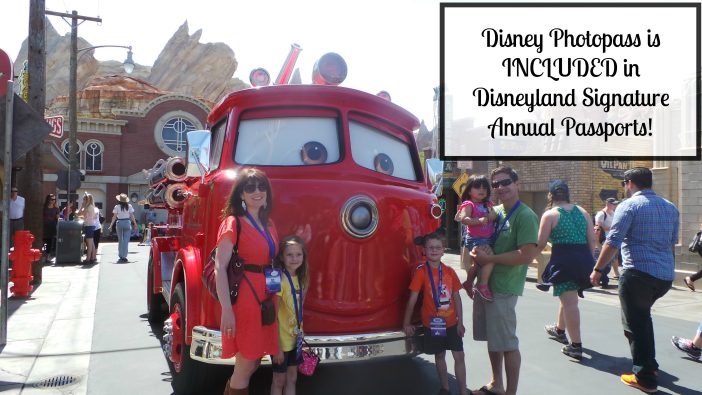 The Disneyland Resort in California has had record attendance during the Diamond Anniversary. Fans are already planning trips for The Season of the Force and are excited for the addition of Star Wars Land.  While attractions, entertainment, and rides continue to grow, crowds are higher than they have ever been as well.  While it upset many loyal annual passport holders it really came as no surprise that annual passports have jumped in price.  Please note there are added perks to Disney Resort Annual Passports including a new PhotoPass FREE Download option!  PhotoPass professional photographers are all over the park and willing to take awesome photos of your family which those who wish can download for a small fee.  Those who hold a Signature Passport will get all the downloads and shares they can handle included in their pass!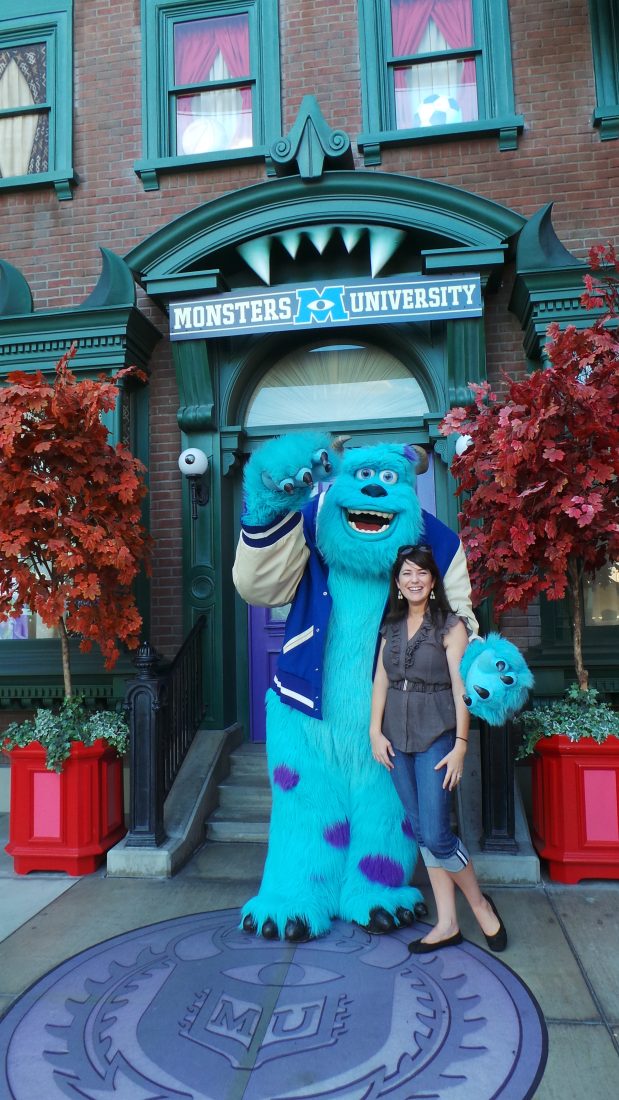 Disney Signature Plus Passport – $1,049
Passholders can visit both parks ANY day of the year – 365 days
Parking pass
15% off dining at many restaurants
20% off select merchandise
NEW – includes Disney PhotoPass Unlimited downloads!
The Disney Signature Plus Passport is absolutely a splurge that offers the most perks and all the flexibility in the world including 0 blackout days.  There are other passes available with varying amounts of blackout days for slightly lower prices, but you can go every day with a Signature Plus.  If you do go every day it works out to less than $3 a visit – still an amazing value.  If you want a passport but think you realistically will not use it every single day the options below are really great and much more budget friendly. The discount is best at this higher level too so if you eat or purchase items in the park this pass has even more added value!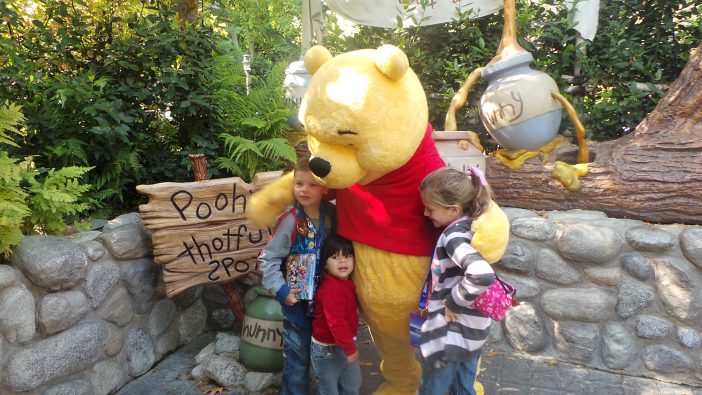 Disney Signature Passport – $849
Passholders can visit both parks nearly every day of the year (a couple of the busiest weeks are blocked out – please see calendar for dates)
Parking Pass
15% off dining at many restaurants
20% off select merchandise
NEW – includes Disney PhotoPass Unlimited downloads!
The Signature Passport is an EXCELLENT option for those who have had Disney Signature Plus Passports in previous years but cannot justify the price hike.  While there are a couple weeks of block out days including the days closest to Christmas – you can still enjoy holiday events far before the block out days and even a few days after.  Honestly, I personally never want to be in the park on these very busy days anyway – if you don't actually use your pass 365 days, a Signature Passport might feel like no sacrifice in benefits at all! The blow of a few days lost is softened with the addition of the PhotoPass downloads which is seriously so fun!  Just like the Signature Plus those who purchase the Signature Passport will enjoy 15% – 20% off in many areas.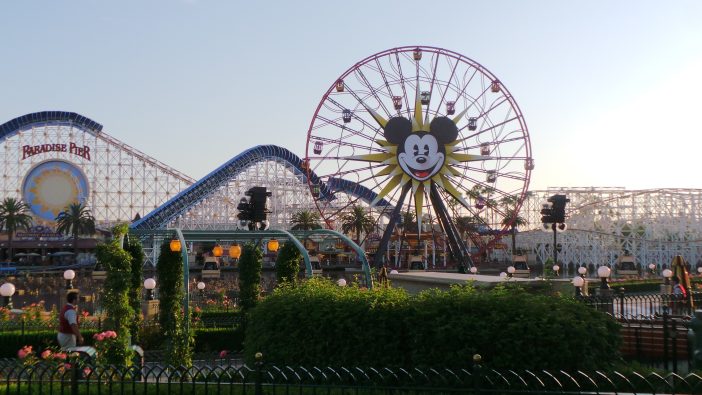 Disney Deluxe Passport – $599
Passholders can visit both parks during select days
10% off at many restaurants and merchandise stores
Please note there are more block out days on this pass
The Deluxe Passport offers fewer days in the park and does not include parking.  This is a great pass for some families for one of the adults to have.  For example a Mom who stays at home with little ones might want the full pass above, but Dad won't need a parking pass, discount, PhotoPass download or quite as many dates available. Deluxe Annual Pass holders can visit the Disneyland Resort almost every day of the week excluding some holidays as well as Saturdays in June, July, and August.  Pro tip…. You don't really want to be at Disneyland on a Saturday in June, July, or August. The bummer of this pass is that it does not include parking, but again – this is a great pass to buddy up with someone who does!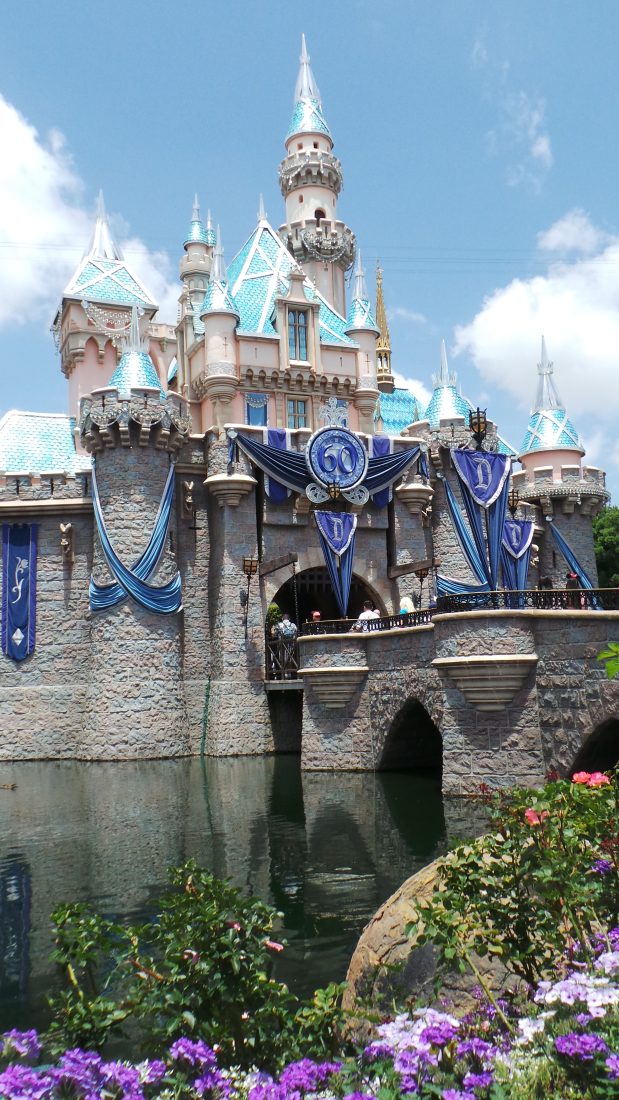 Disney Southern California Select – $329
The lowest price for annual passports
Only for those who live in Southern California
10% off at select restaurants and merchandise stores
Please note there are more block out days on this pass
The Disney Southern California Select Annual Passport is by far the least expensive option, and it is the one we have this year.  This pass no longer includes an add on parking option and does not include the Disney PhotoPass bonus that the top tier options offer.  While this pass does not include weekends or top traffic dates it is the best pass for many who prefer to avoid the crowds.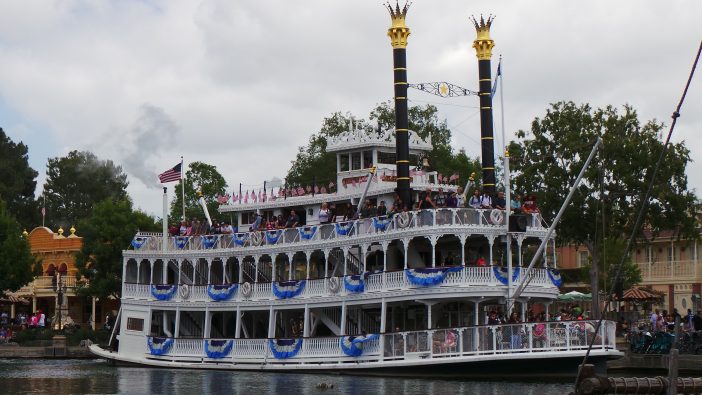 Disneyland is the undeniable leader of theme park in Southern California and it continues to grow in popularity.  Ticket price hikes were inevitable but I for one am happy to see Disney adding bonus value to top tier passes that were not an option before. If you are considering a Disneyland Annual Passport for the holidays please note the benefits of each pass and the changes from years past.
 
The addition of the Disney PhotoPass downloads is a really awesome added perk to the top tier annual passport options.  We used a Disney PhotoPass Memory Maker on our trip to Walt Disney World and it is worth checking out the post about what the PhotoPass includes!  It made bringing home great family photos so easy and we felt it was a great value!  Certain passes can be linked to a Disney PhotoPass account and will include unlimited downloads and the ability to share photos from dozens of PhotoPass professional photographers that are throughout the Disneyland Resort.