Disney's Animal Kingdom Park
Disclosure: Our trip was hosted by Disney as part of the Zootopia press junket. Opinions are 100% my own.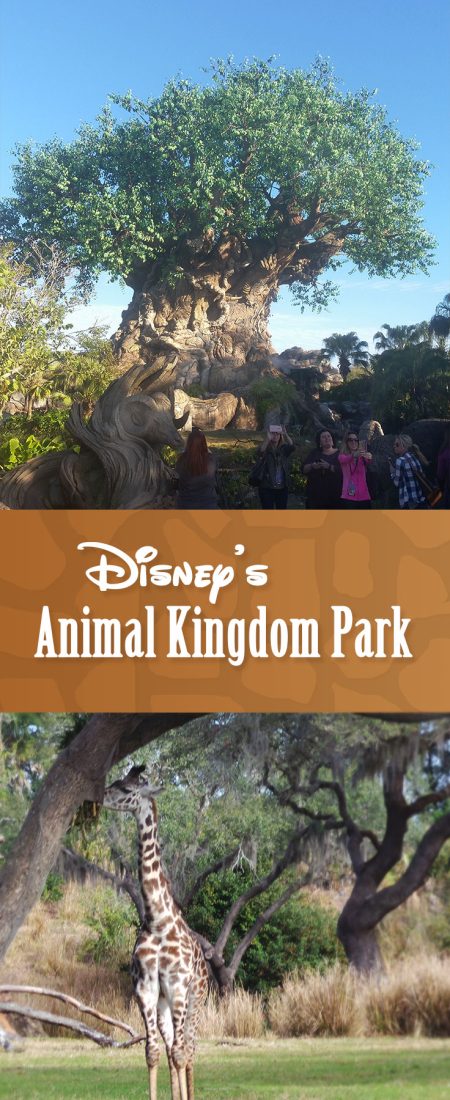 We traveled to Walt Disney World for the first time as a family last year as part of the Disney Social Media Moms Conference.  We only spent a couple hours at Disney's Animal Kingdom Park on that trip. I was so excited to spend a good part of our Zootopia trip at Disney's Animal Kingdom Park.  Here are some of the highlights you should not miss if you are planning a trip!
The Atmosphere and Architecture
While every Disney park is special – I think Disney's Animal Kingdom Park is one of the most beautiful.  The Park is huge with large areas for animals to roam in very realistic habitats all throughout the park.  It also includes some amazing rides, shows, and attractions.  Honestly though, even if I never went on a single ride I could walk through this beautiful park and just take pictures all day long and still have an amazing time. It really feels other worldly and so welcoming all at the same time. It is so unique and fun!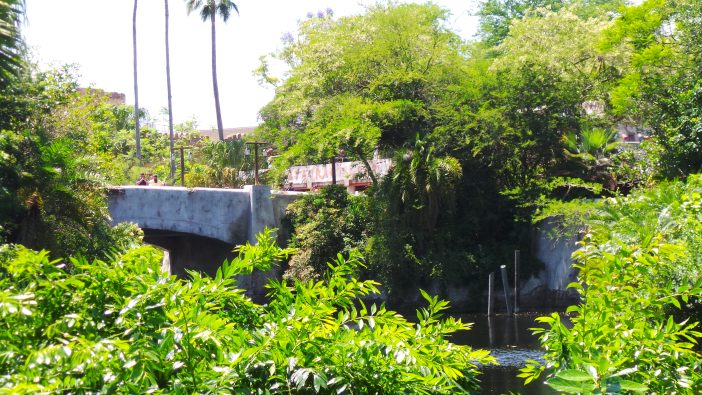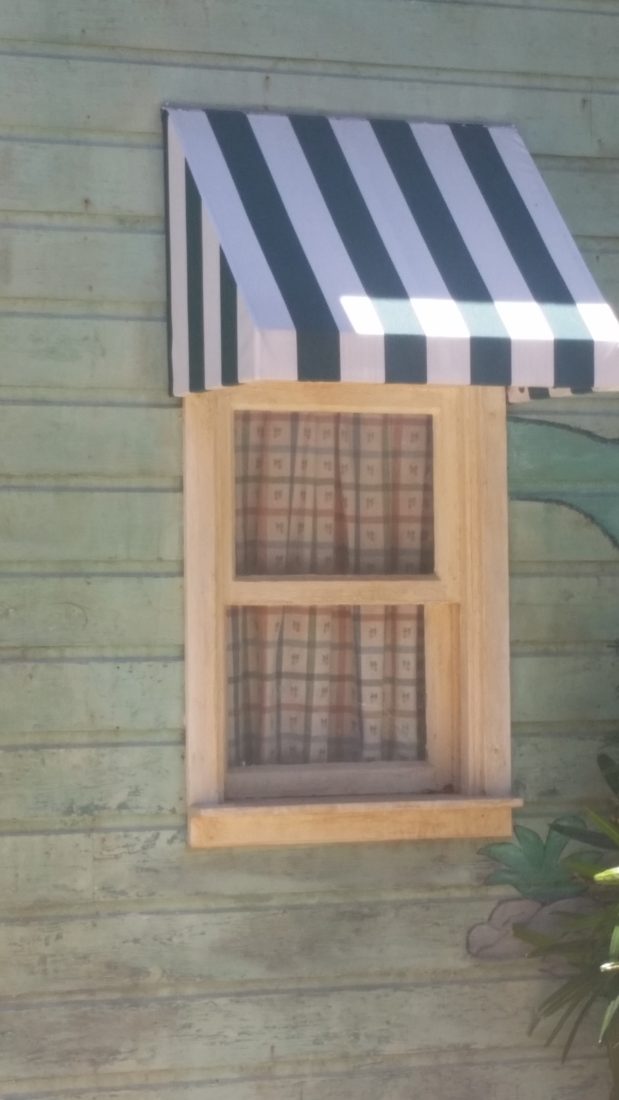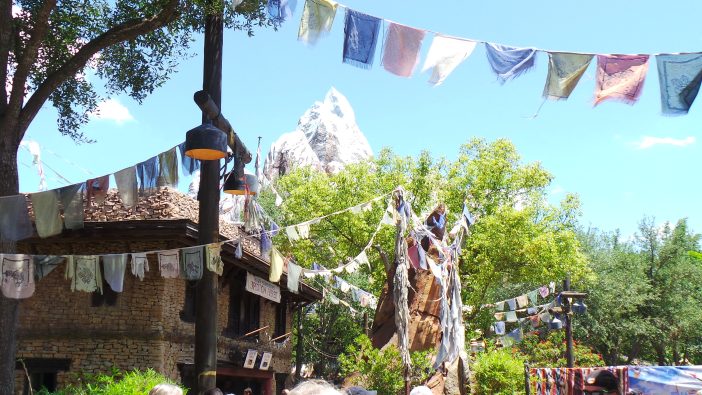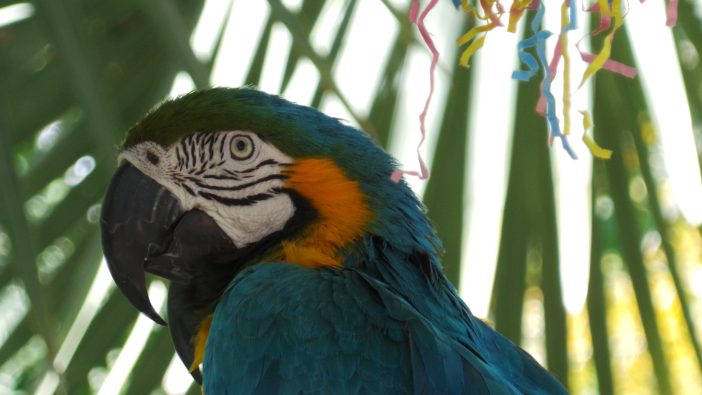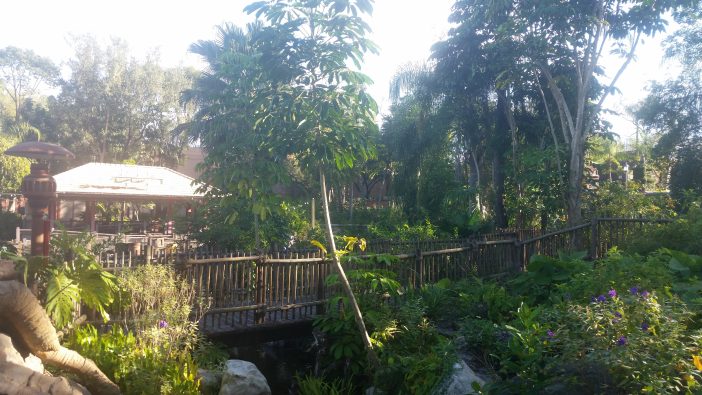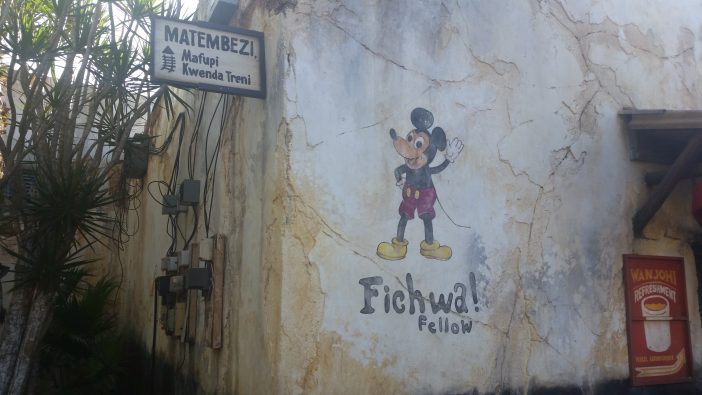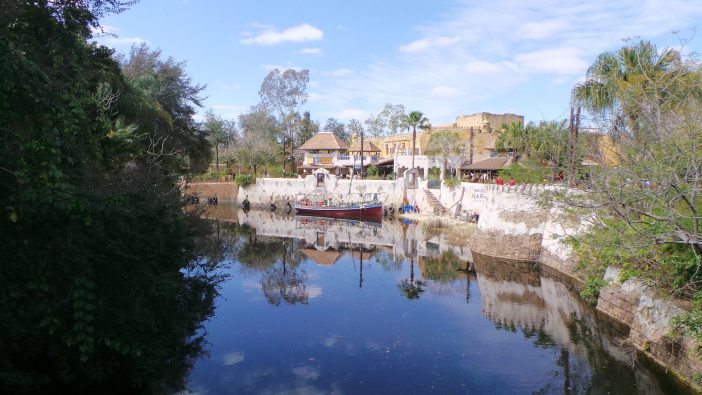 One of the first things you will see when you enter Disney's Animal Kingdom is the Tree of Life! This man made tree is massive and only gets more interesting as you get closer.  At nearly 150 feet tall it is beautiful from afar, but make sure to get up close.  It boasts over 300 unique animal carvings in the trunk.  Underneath the tree of life is the show "It's Tough to be a Bug".  The show is in 4D with lots of special effects.  This show is great for the whole family!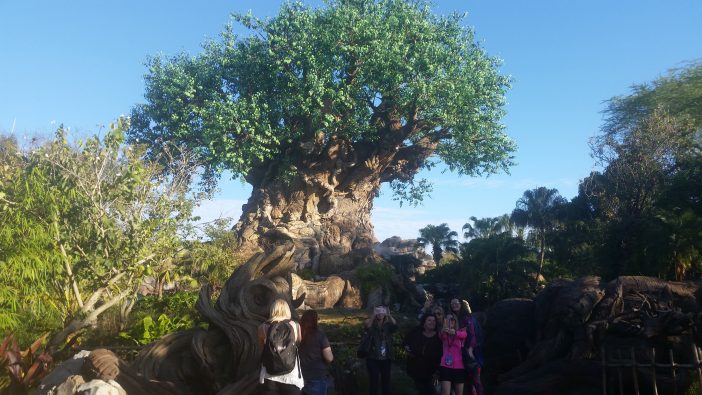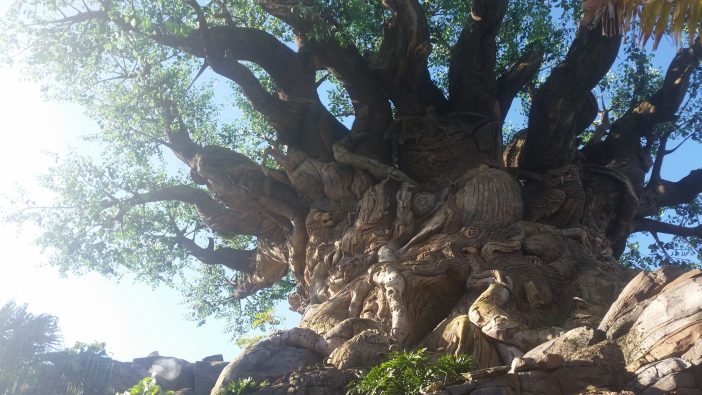 One of my family's favorite areas of Disney's Animal Kingdom Park is Dinoland USA.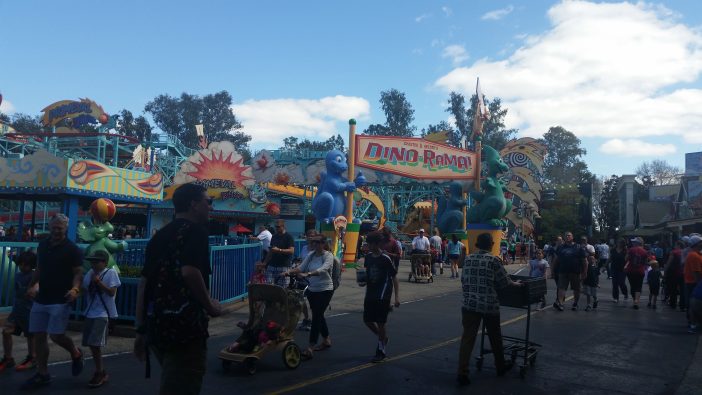 If you have a dinosaur lover in your family make sure to check it out!  Dinosaur is our highlight – with a life size T-Rex skeleton as you wait in the queue!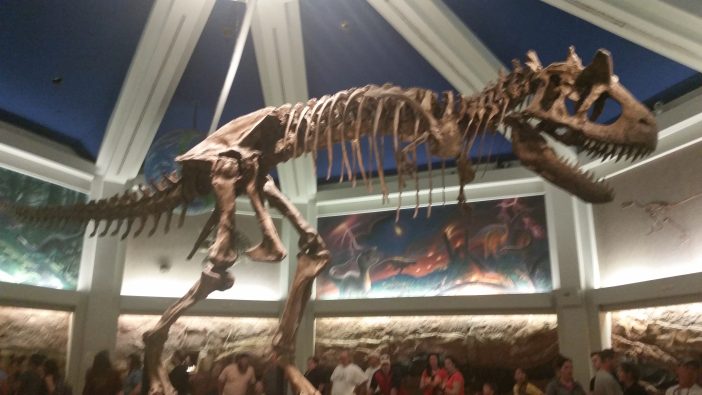 The ride itself takes you on an adventure back in time to a land full of dinosaurs and without spoilers….we barely made it out alive.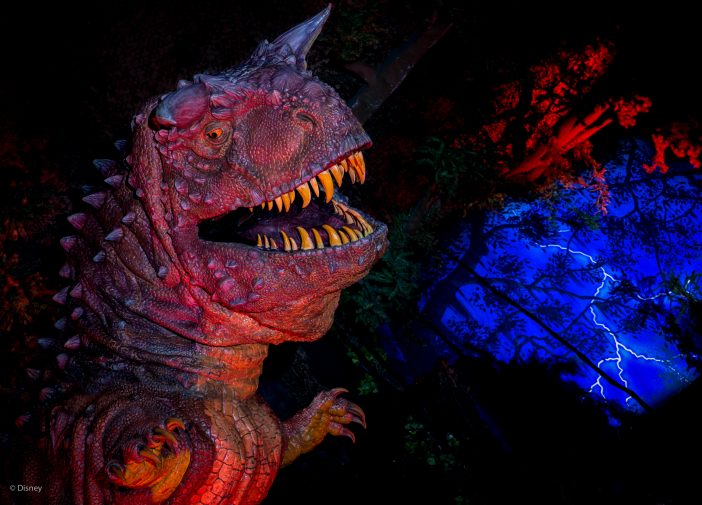 Dinoland USA is mostly full of adorable rides for dinosaur lovers of all ages!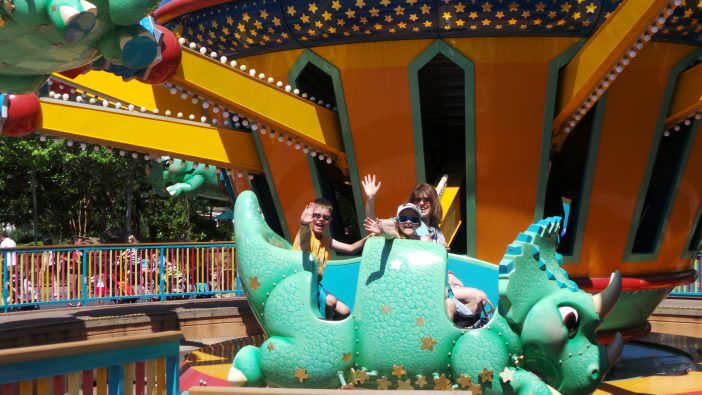 The Kilimanjaro Safari is an absolute must if you are visiting Disney's Animal Kingdom Park!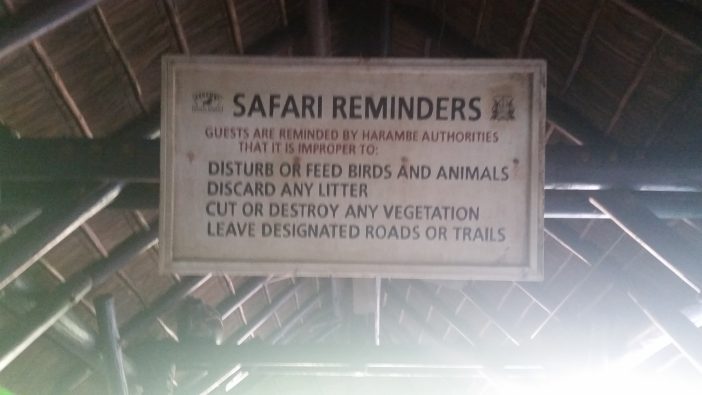 While I wish this ride was a wee bit slower (it was so hard to take photos!) it is amazing!  Riders will enjoy seeing elephants, zebras, lions, tigers, giraffes, hippos, and much more.  Here are just a few photos of the animals we saw on the safari….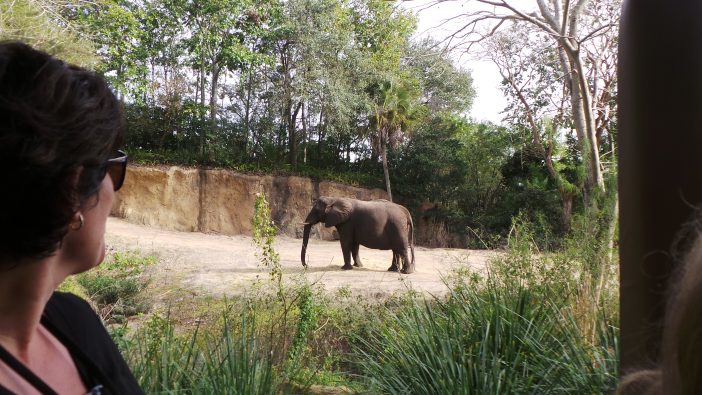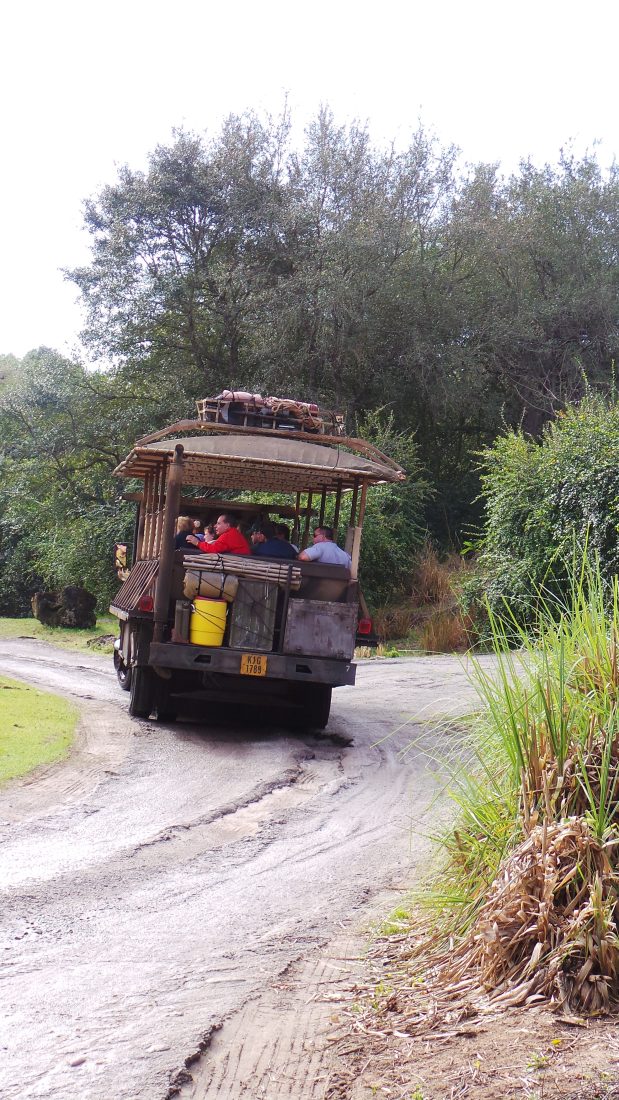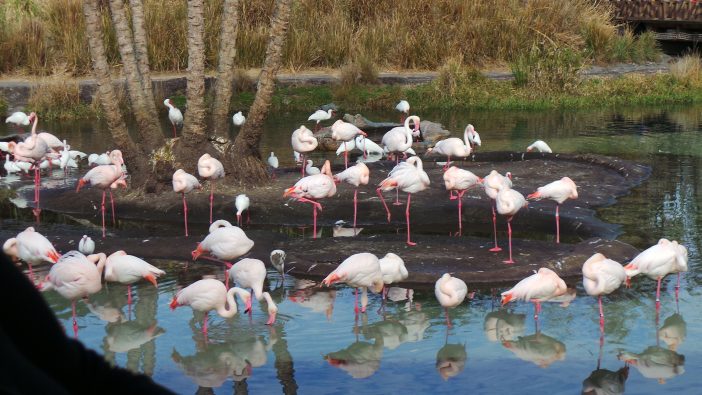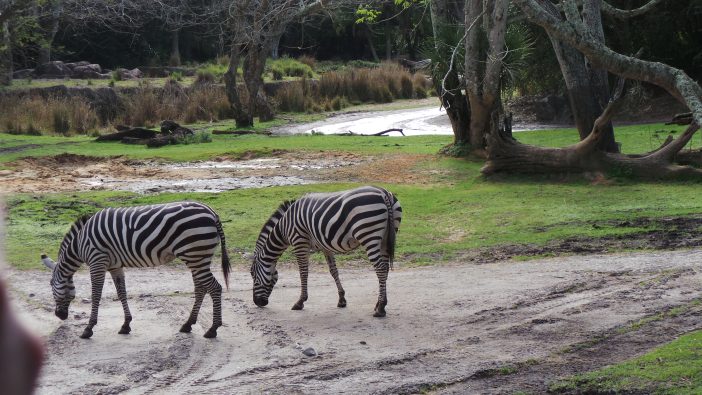 While at Disney's Animal Kingdom Park we were allowed to peek behind the scenes.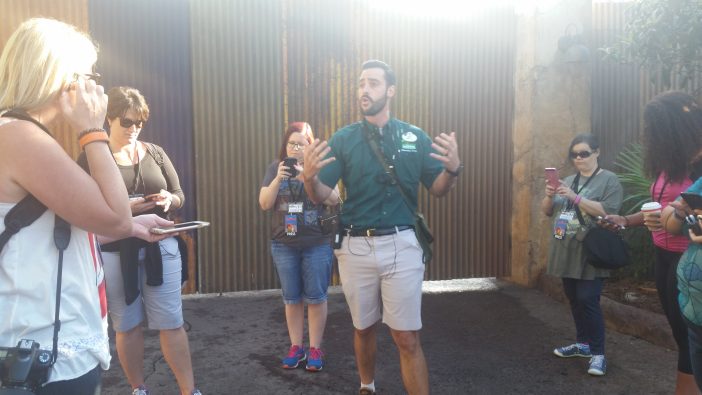 While pictures are never allowed backstage, I am able to share some of the highlights to help you imagine.  Our tour guide shared so many things about what goes into the care of the animals who live at the park.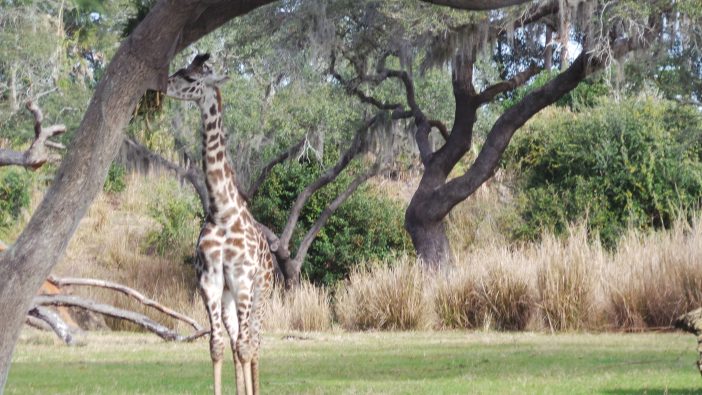 He explained that every single thing the animals do is voluntary – from regular check ups to going out into the exhibits.  If an animal is not in the mood to be seen by humans, they are welcome to hang out in their barn.  They are also not shooed back into the barn at any given time. Animals can come and go as they please.  They are not forced to perform or even to just be on display.
We were able to check out the nutrition center where we discovered all the animals who live there enjoy a diet of human grade food.  While backstage we saw chefs preparing herbivores meals using everything from bok choy to cauliflower to multiple different types of lettuce! As an animal lover I was so thankful to see these animals were so well loved.
Disney's Animal Kingdom Park includes several unique rides.  The highlight for roller coaster enthusiasts is Expedition Everest.  This ride is HUGE and is not for the faint of heart! Hot tip!  Everest has a fast pass option and it is well worth adding to your magic band. I think we have to revisit the time my big kids shared their thoughts on Expedition Everest on YouTube .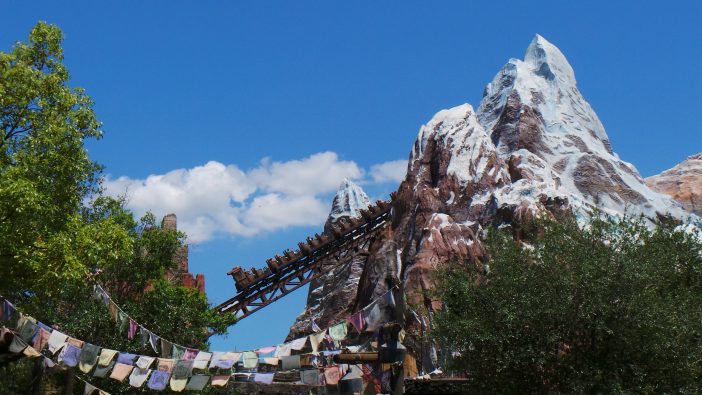 The Festival of the Lion King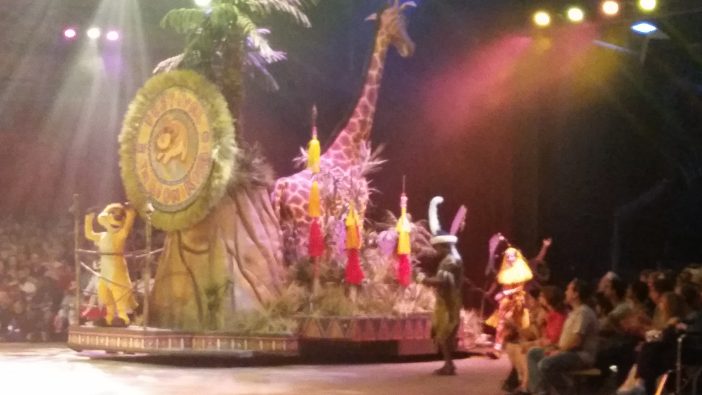 Disney shows are always top notch, but the Festival of the Lion King blew me away!  Singers, dancers, fire twirlers, characters from one of my favorite movies – it was perfection!  Here is a teensie clip of Can You Feel The Love Tonight? on my instagram! The costumes, sets, lighting, everything was perfection!  A great show for the whole family!
Zootopia behind the Scenes!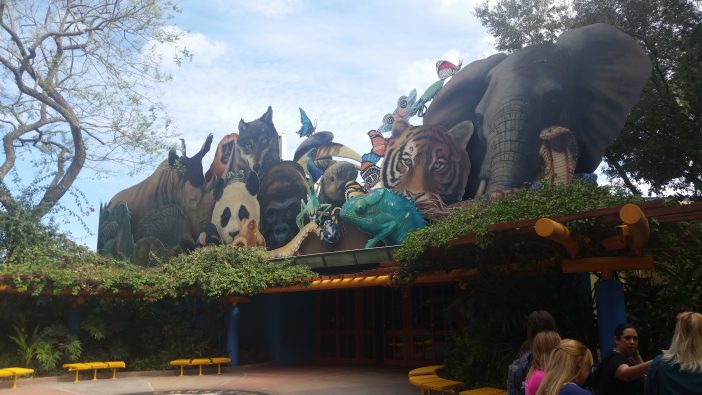 Conservation Station is a wonderful place for any little animal lover!  You will see so much about what goes on behind the Walt Disney World Conservation efforts…. but in addition to that you can also check out the brand new Zootopia exhibit!  With fun interactive displays, videos, original drawings, and more – it is not to be missed!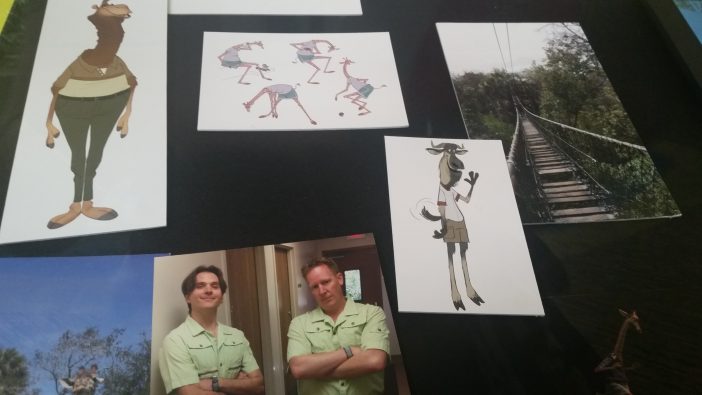 If you plan on visiting Walt Disney World – please check out my review of The Animal Kingdom Lodge.  This is the closest Disney Resort to Animal Kingdom Park and it is just as wonderful as the park.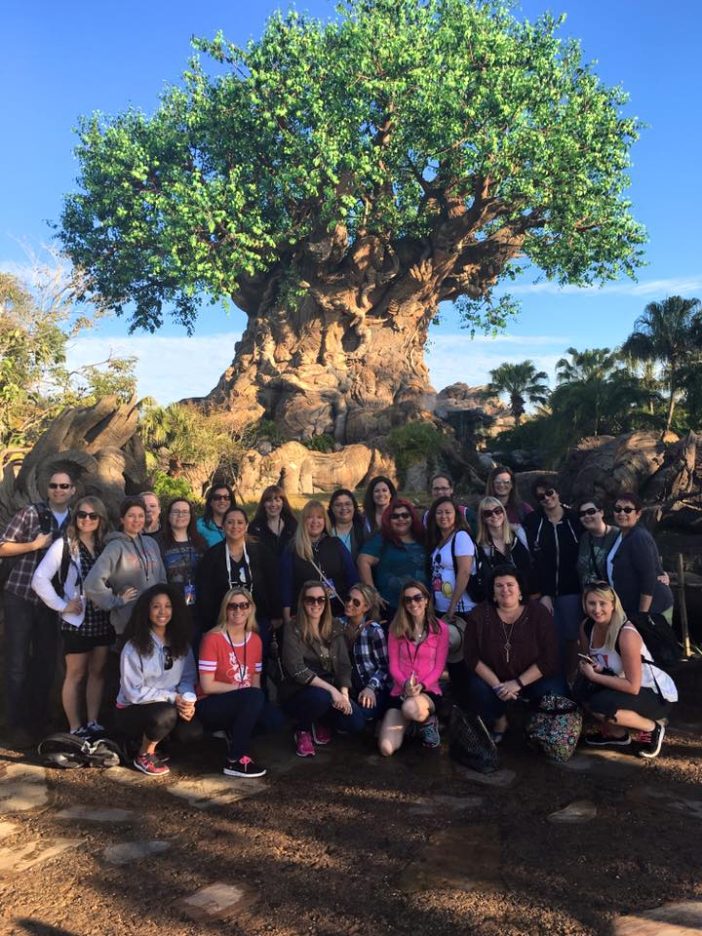 Our trip to to Walt Disney World was part of the press junket for Zootopia!  Zootopia is in theaters now and if you haven't seen it yet, I hope you will!  Here is my Zootopia Review – and below is the Zootopia trailer….