Disney's Yacht Club Resort – Review
Disclosure: We attended the invite only Disney Social Media Moms Celebration and lodging was provided as part of our conference fee. Opinions and photos are my own.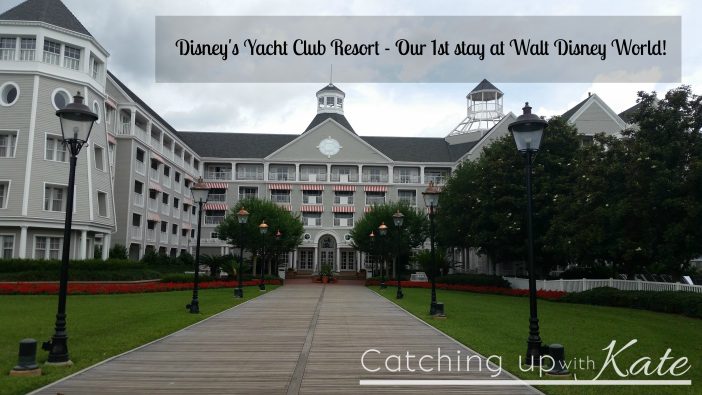 For our first trip to Walt Disney World we spent most of our trip living in Disney luxury at Disney's Yacht Club Resort.  I wanted to share just a few photos from our stay. As a family of five we were happy to find that this particular resort does not make you split into two separate rooms. Not only are our kids fairly young, we just would rather spend our money playing than on sleeping in two rooms or a suite at this point. If you are considering Disney's Yacht Club, here are some of the highlights…….
The back entrance of the Disney's Yacht Club Resort is fantastic!  It is waterfront and faces Epcot and the boardwalk.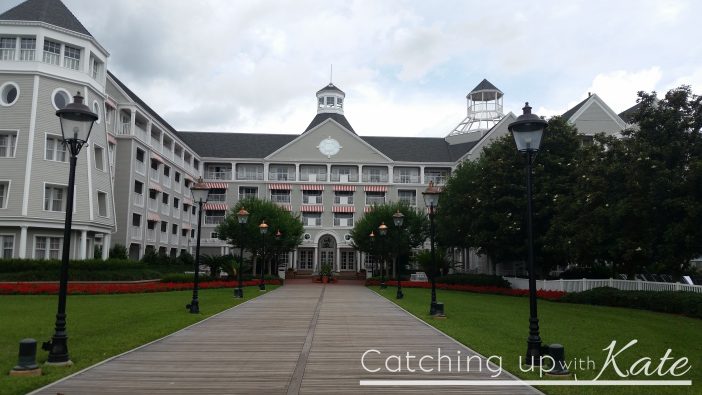 The rooms are adorable and themed to perfection (as one might expect from a Disney Resort!)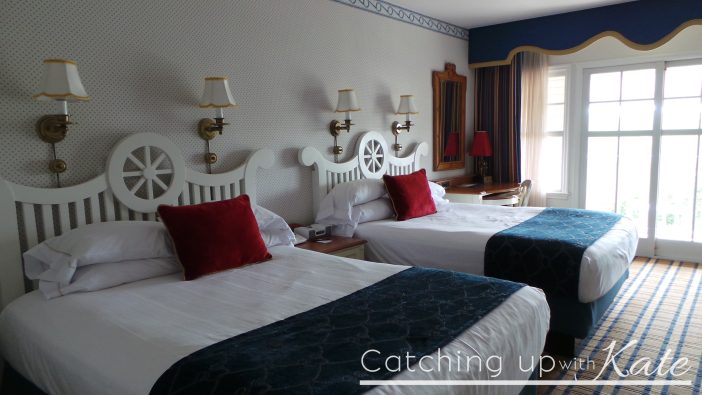 As a family of five we were happy to see a little daybed in the room.  We did not need to get a daybed or use a pack and play for our littlest, she had a big girl bed all for her.  If we are lucky enough to go back to Walt Disney World, the Yacht Club is certainly on our list of places to stay because it sleeps five so comfortably in the same room.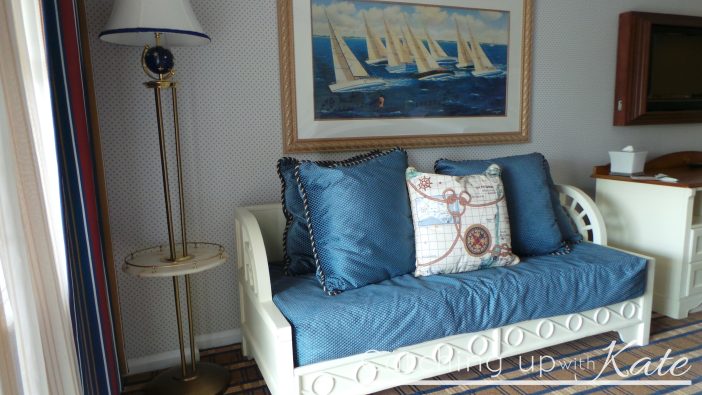 We only visited one pool The Stormalong Bay (but there are several more).  It was heaven for our kids.  The water was shallow and warm.  There was a sand bar to build sand castles and bury one another.  I loved that there were life guards, life jackets, pool toys, and sand toys available for kids – it was very relaxing.  The pools are very exclusive – you will need to show your room key or magic band to get in.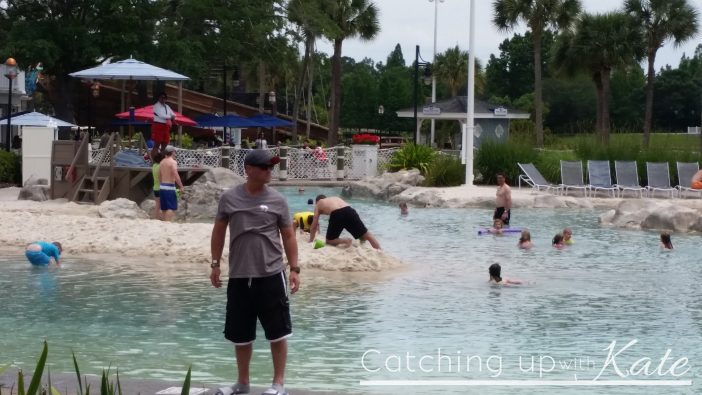 Burying brother in the sand! Fun memories!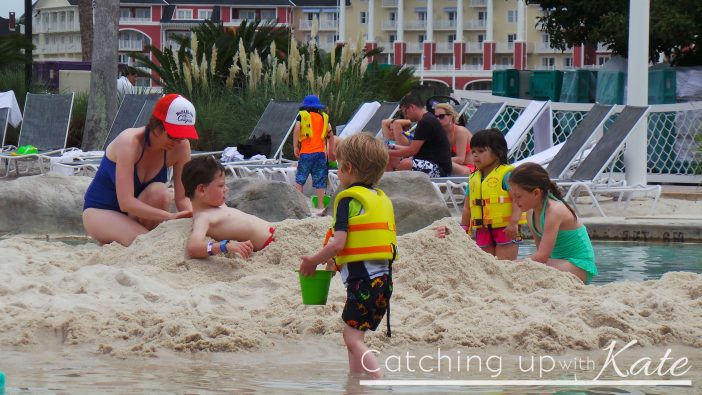 The lobby is as inviting as it is prestigious – I could hang out in there all day too!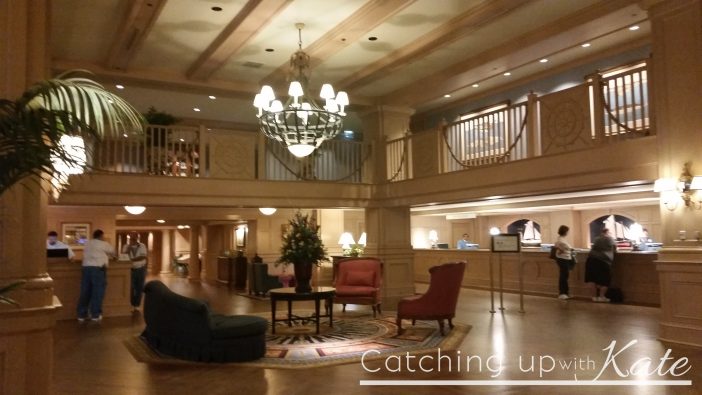 The captain greeted us every morning and evening!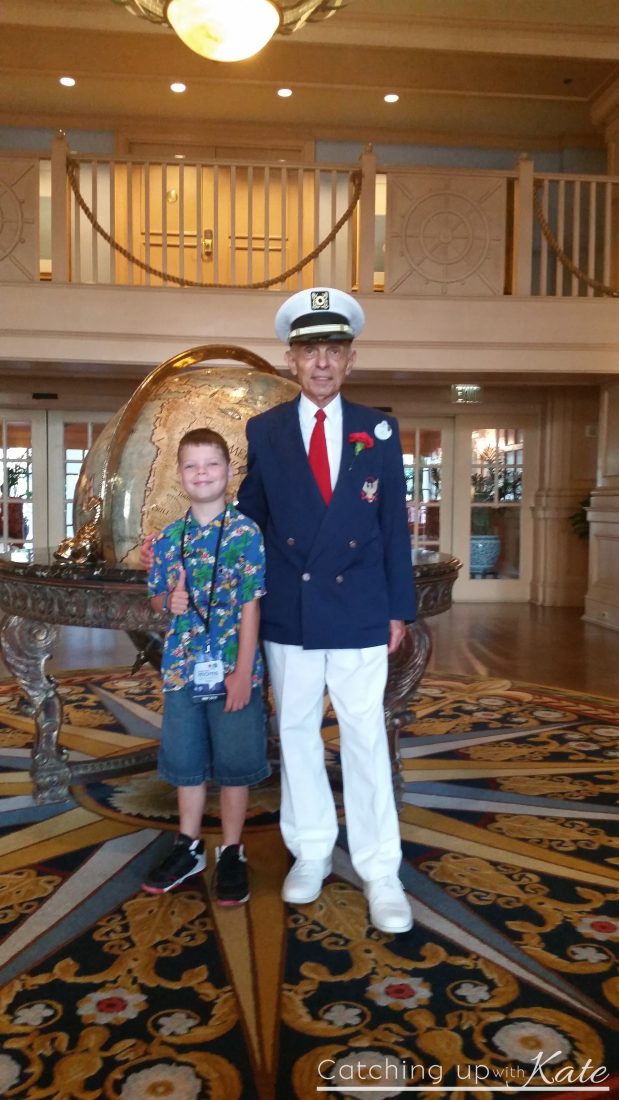 We didn't see the front of the Yacht Club til the second day!  Silly us, we went through the back entrance!  Oh how pretty this must be for people driving up for the first time!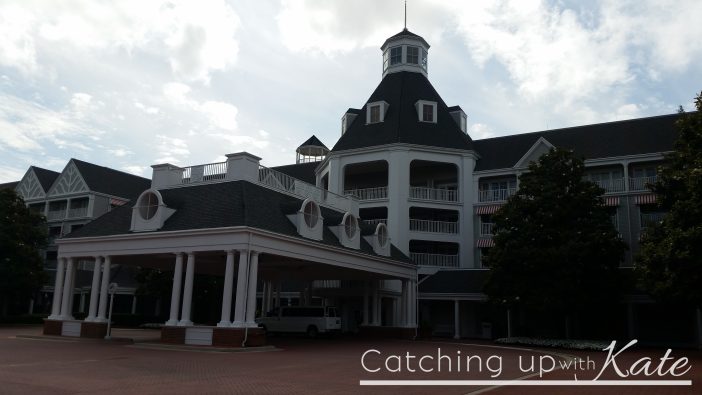 Just out front you can catch buses that will take you all over the Walt Disney World Resort.  Buses come about every 20 minutes.  The bus stop is covered and has benches to keep you comfortable while you wait.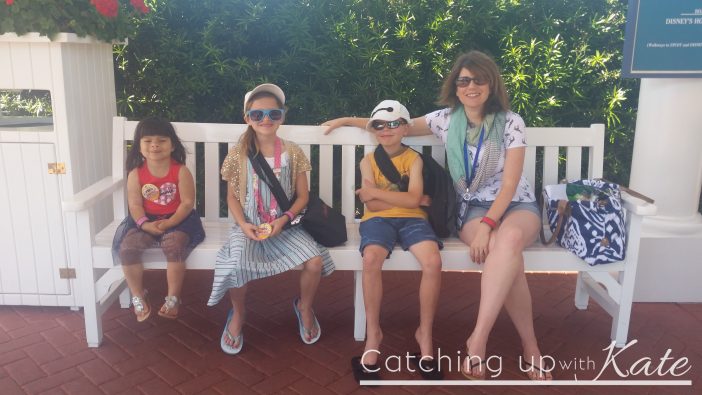 Look at us all fresh on the first day!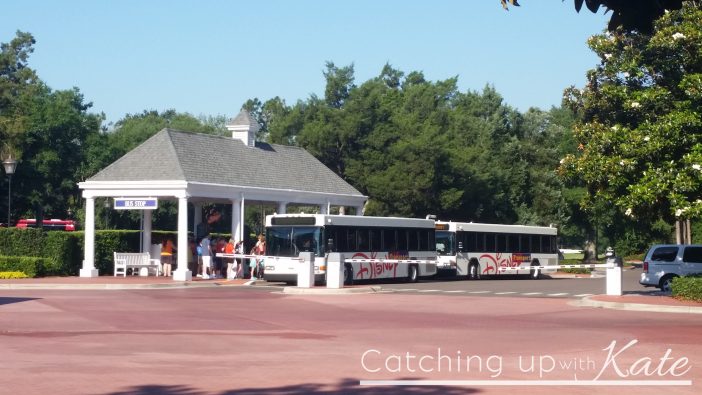 The beach front is so beautiful – while we were there for 5 nights, we ran ourselves all around the parks the whole time.  If we were to do it again, we would have spent one day just relaxing 'beach' side and pool side – it is truly a beautiful resort!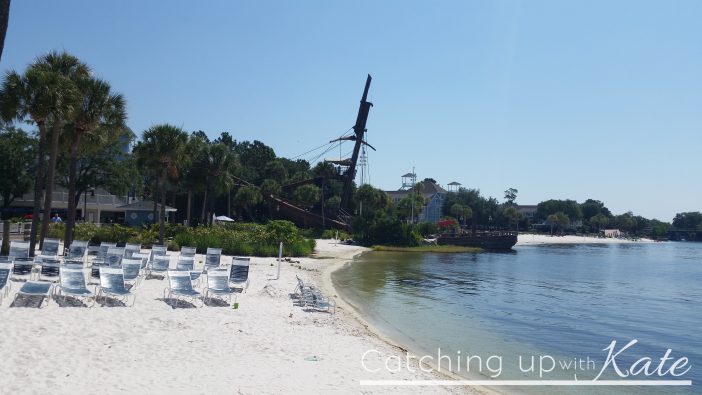 The kids loved the pier that we walked on for the river boats.  The river boats took us to the Boardwalk as well as Epcot just like the buses, but who doesn't love traveling via boat?!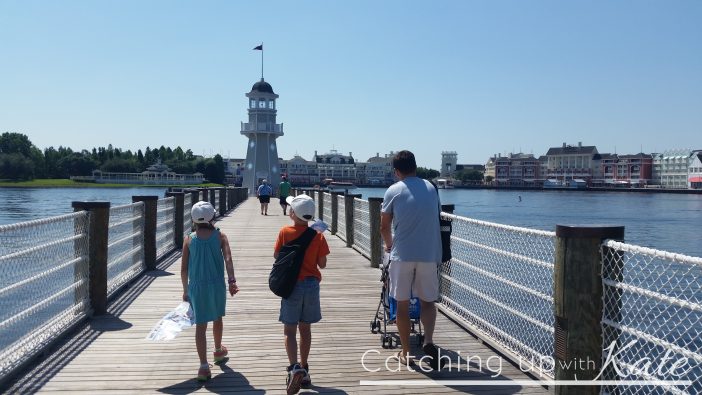 Oh, and make sure you stop into "Beaches & Cream Soda Shop" – plan it carefully though, we all spoiled our dinner going here early and all kinda got a case of the crankies that night….. although you wouldn't know it by looking at these pictures!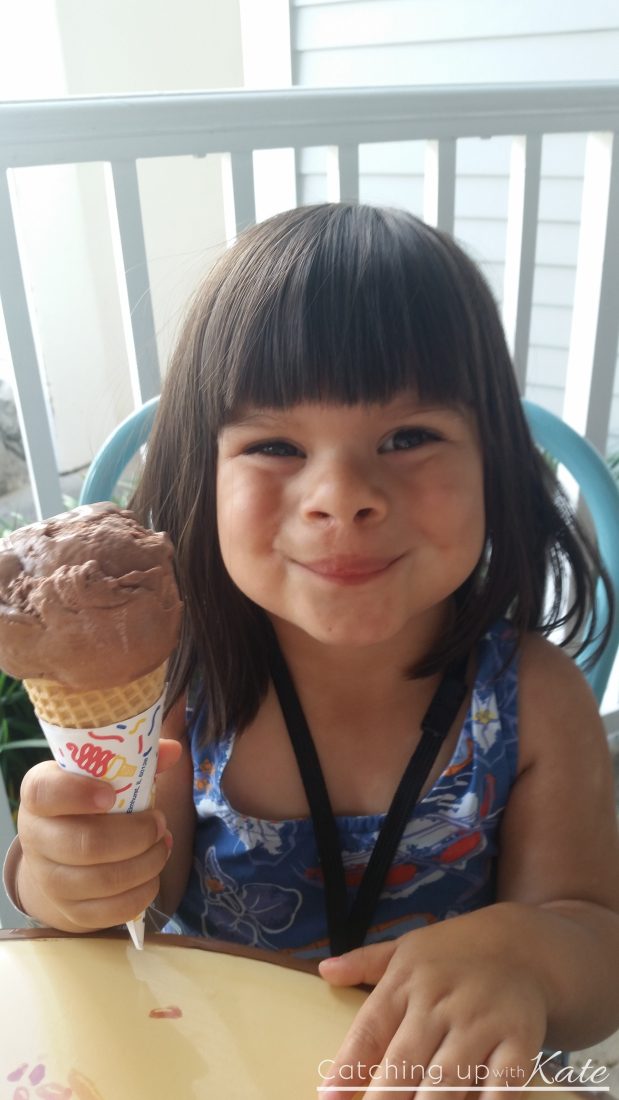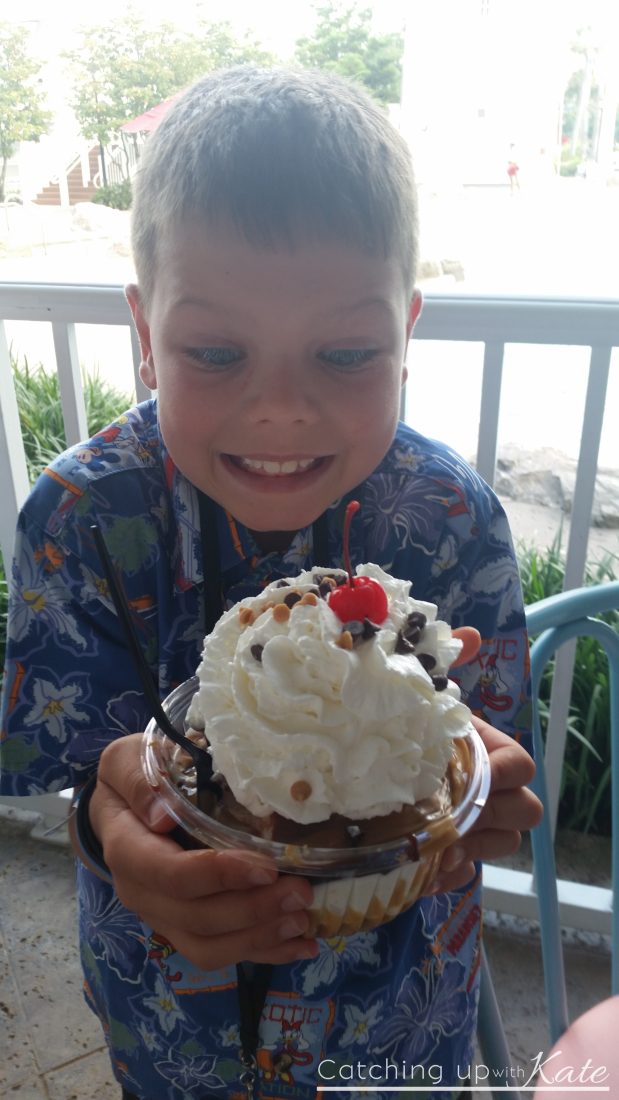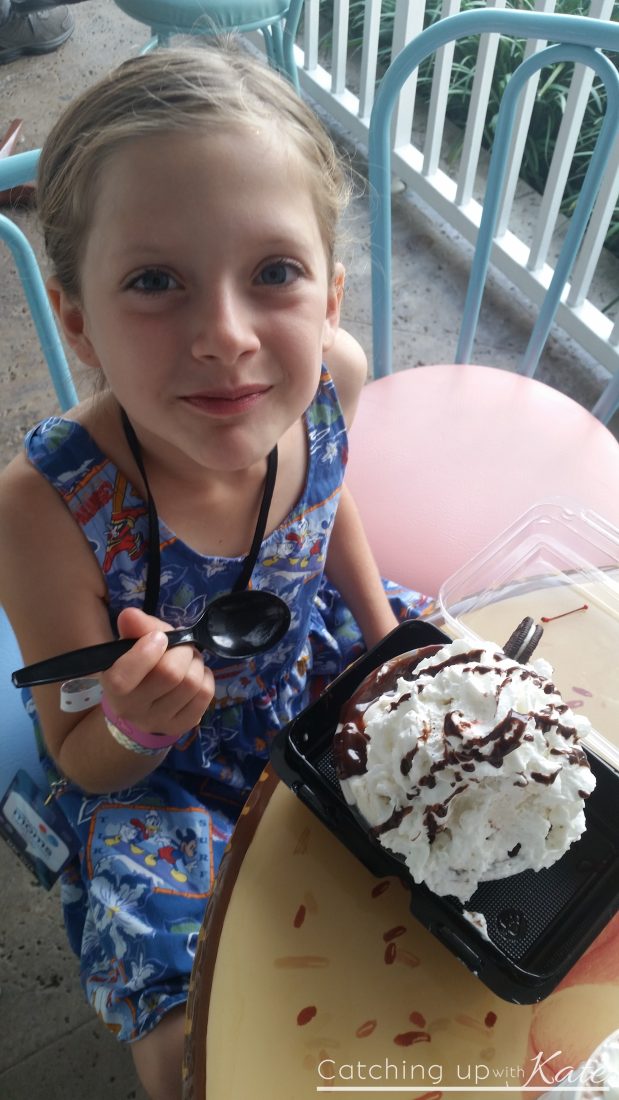 After long days in the park it was such a great place to come back to rest.  Thank you Disney's Yacht Club for being such a big part of making our first Walt Disney World Experience so magical!