DIY Disgust Costume
Disclosure: Highlights Along the Way is a participant in the Amazon Services LLC Associates Program, an affiliate advertising program designed to provide a means for sites to earn advertising fees by advertising and linking to amazon.com.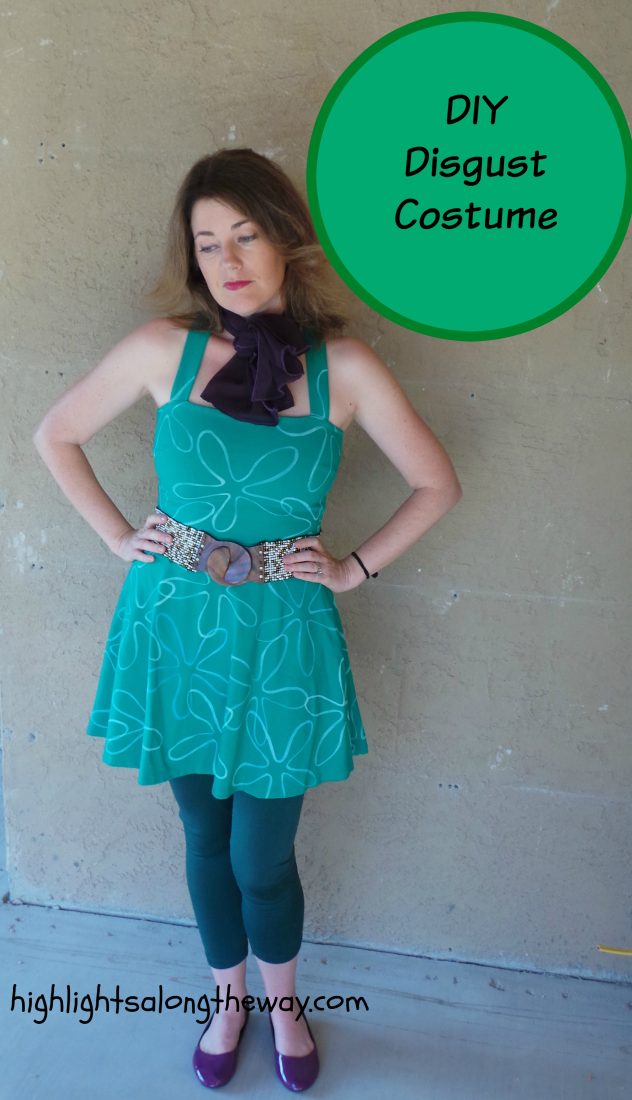 Last but not least in our Inside Out Costumes – Disgust! This year our family dressed up for Mickey's Halloween Party again!  As always, we need to have Disney costumes so this year we were  Disney Pixar's Inside Out.  Five emotions and five in our family makes it perfect! I think because I make the best 'disgust' face I got stuck with the DIY Disgust Costume.  I must admit I am not a fan of pictures of myself and while I enjoy the idea of costumes, I don't really like drawing attention to myself…. thus the delay in my costume being posted. I actually think the costume turned out pretty adorable – Disgust herself just might crack a joyful smile if she saw it. 😉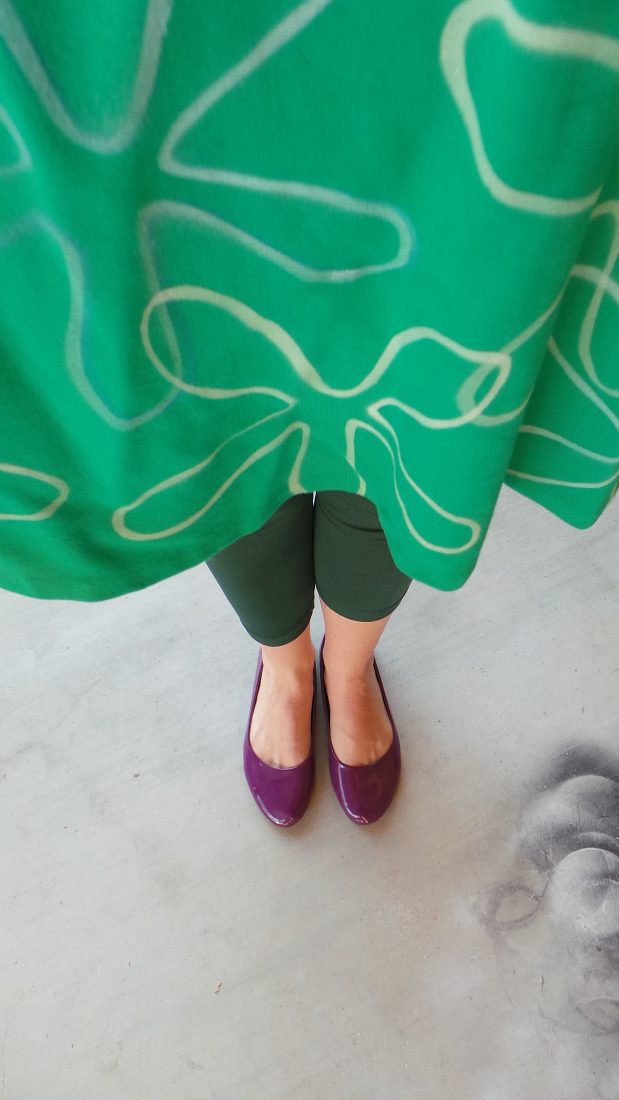 These shoes were absolutely perfect and were on a flash sale for just over $10 when I bought them on Amazon (Prime Eligible!) Affiliate link below…
The leggings are also from Amazon – super cute and I think I might still be able to wear them with a cozy sweater and boots this winter (that is if it ever actually gets cold this Fall / Winter) – they are the perfect color for Disgust's leggings!  They are not Prime Eligible but the company that sells them offers free shipping – nice!
As you know I found my dress at a thrift store and it is not an exact match – I am kind of a 'good enough' costumer. My dress was found at a thrift store and we used fabric paint to make the flowers.  Disgust wears a cheesy wide belt with a huge "D" in the middle.  I just went with a wide belt with a big buckle (this one is from a garage sale…. because of course it is).  I know this dress is not exactly the same cut, but I really do like to purchase things second hand and plenty of people recognized us at Disneyland so it was a win! If you are looking for something to modify I did find this dress that is much closer!
We decided not to paint our skin or our hair but a little lipstick and a little flip of the hair and there we have it!
DIY Disgust Costume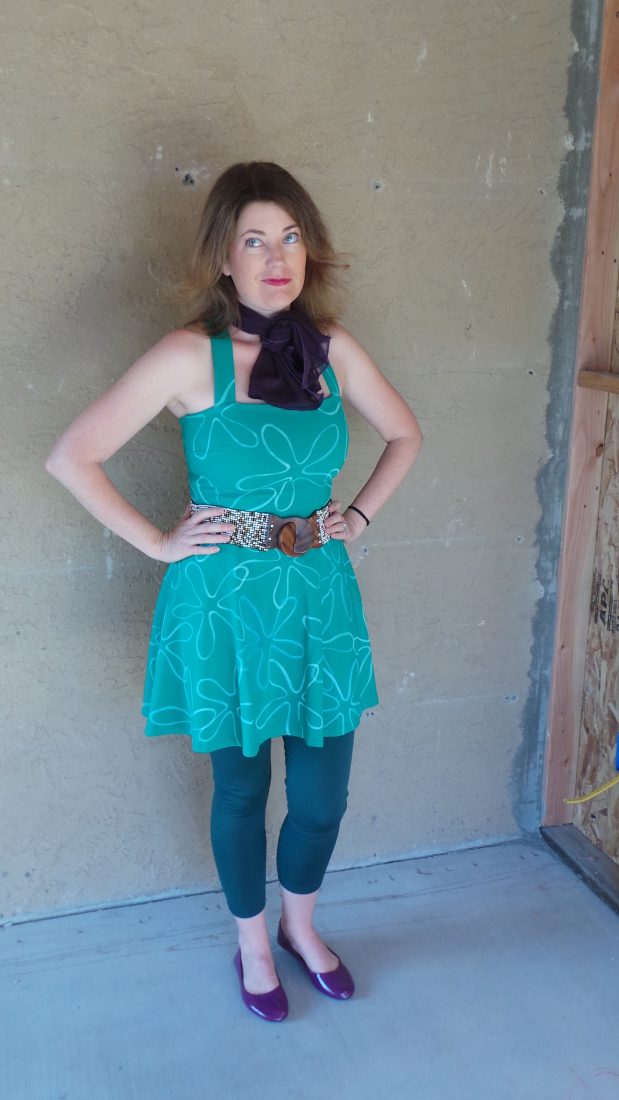 Want an easy button?  Disney has an adorable Kid's Disgust Costume on Amazon – prime eligible and everything! affiliate
The hardest part for me really was finding the attitude….. just kidding.
Is anyone else being Disgust for Halloween?  Make sure to check out the whole rest of the crew!
Save
Save
Save
Save