The Best DIY Firetruck Cake – so easy!
Disclosure: Sponsored by Cakest. Highlights Along the Way is a participant in the Amazon Services LLC Associates Program, an affiliate advertising program designed to provide a means for sites to earn advertising fees by advertising and linking to amazon.com.
A fire truck cake is sure to wow guests at just about any child's birthday party! Buying a fancy, custom cake can be too expensive for most people, but this easy DIY Fire engine cake is inexpensive and fun.  The instructions and supplies to make all the cute details are all available in the adorable cake from Cakest.  Believe it or not, you can buy these simple and adorable custom cake kits from Cakest on Amazon! People will not believe that this cute cake did not come from a fancy and expensive bakery. Check out how you can make a whimsical and delicious cake for your little fire fighter's special day below!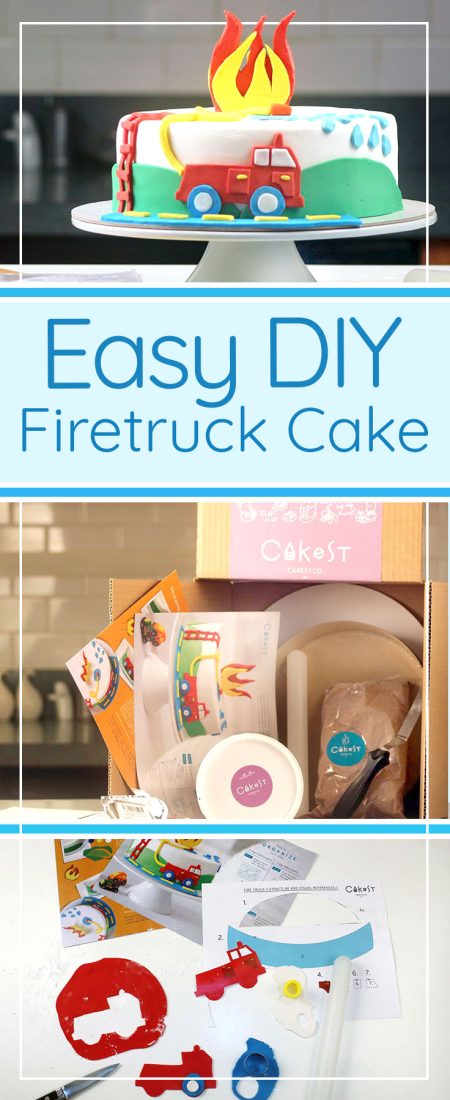 I have always wanted to have a 'wow factor' cake for birthday parties.  We never really had the budget for a professional cake, and I didn't trust my own abilities.  Our birthday cakes and cupcakes were yummy, but not at all fancy. I was recently introduced to Cakest and found that their kits might just change that!  I am so excited to share their DIY Firetruck Cake with all of you!  Check out these awesome kits that make it easy to create adorable cakes, and we are even giving one away! (Giveaway is over but you can still buy these fun kits!)
We think the Firetruck kit is the cutest and we wanted to share these simple step by step instructions. We had a fire fighter birthday party one year and this would have been such a fun cake kit!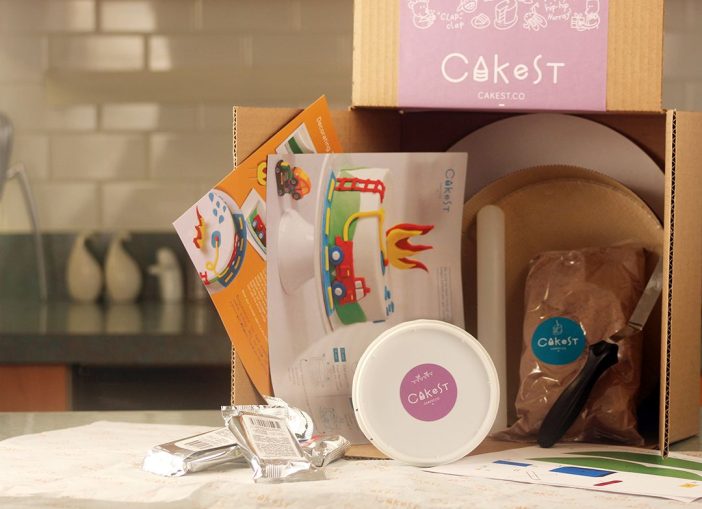 Everything comes in the kit!  Cake mix, simple instructions, stencils, and pre mixed fondant makes this DIY Firetruck cake easy as can be! You will need oil, eggs, and cream cheese.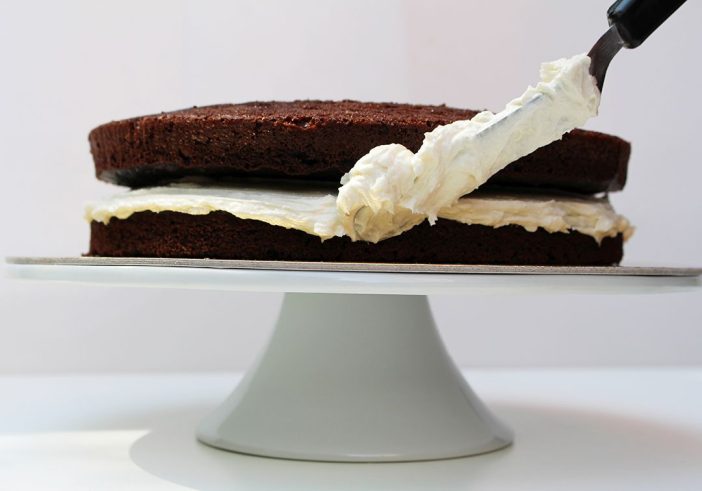 First you will bake two cakes in provided cake pans.  Instructions are so simple and it is so delicious you would never know it is gluten free!  While the cake is baking you can mix the frosting.  Cream cheese makes it extra delicious. Frost in between the two cakes and then all over before applying the fondant.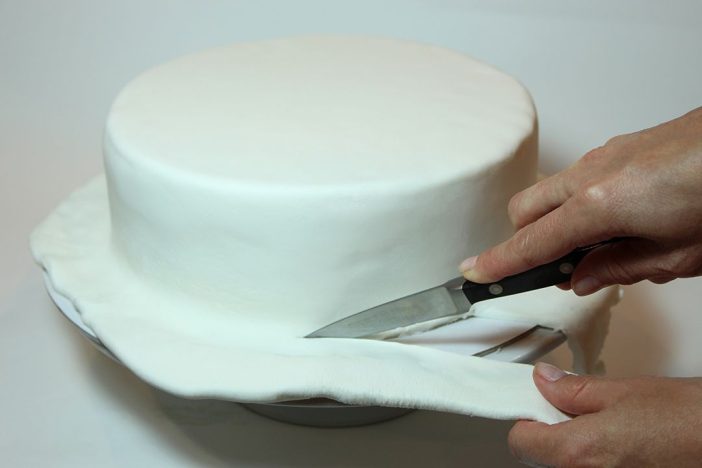 Fondant is premixed and simply needs to be rolled out. A rolling pin is included in your kit! There is a generous amount of fondant sent, and you can cut the extra off cleanly with a knife.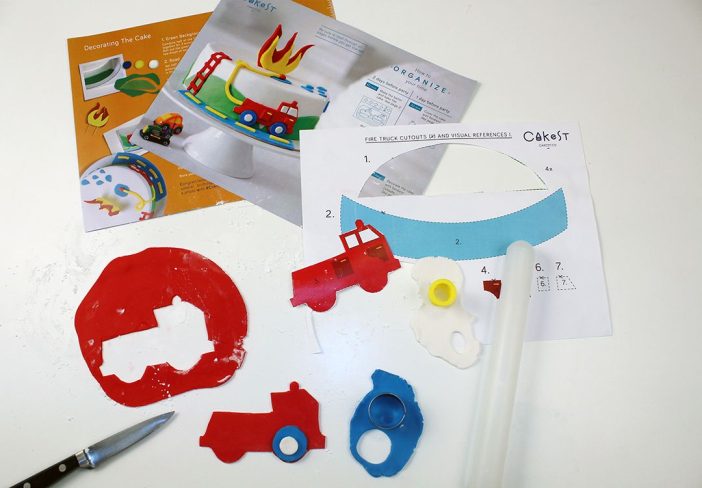 For every cute detail on the cake there is an easy to follow stencil.  The fire truck, wheels, and flames all have easy to use stencils.  Take your time and follow the instructions, it is really very simple!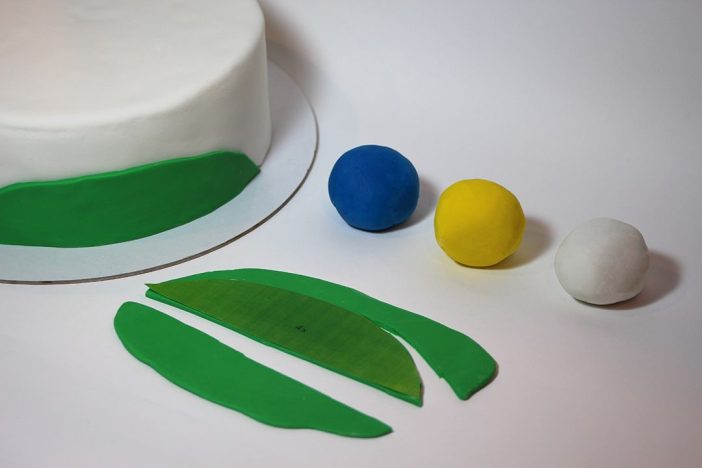 I think the Firetruck cake is my favorite because it has so many cute layers. The rolling hills behind the firetruck are not at all complicated, but the extra step really adds depth and character to the design.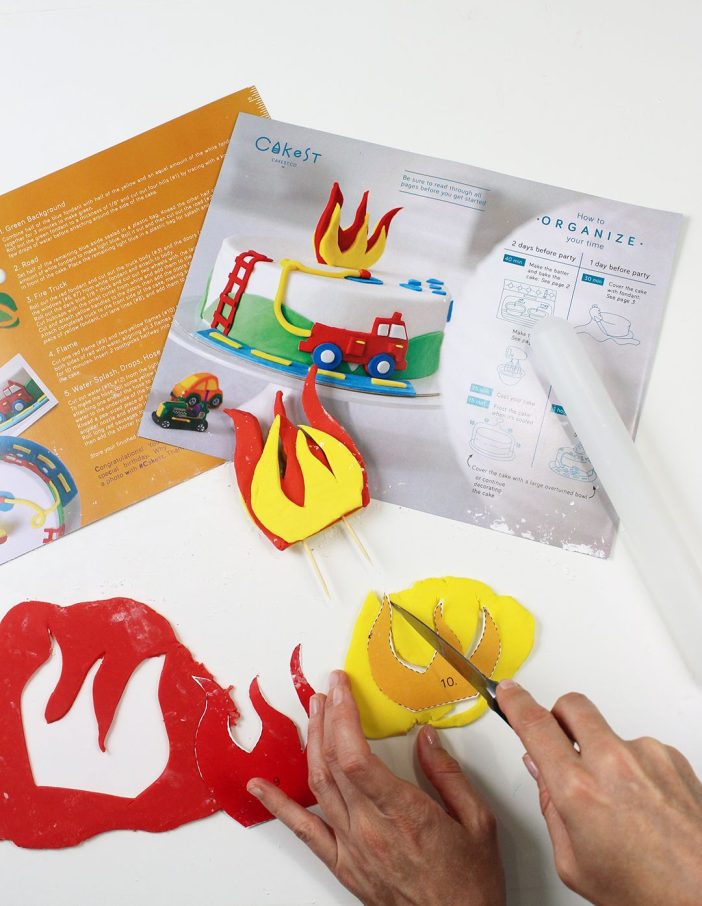 One thing we really love about Cakest kits is that they avoid so many allergens. Our family tries to avoid gluten, soy, and anything unnatural as much as possible. I was thrilled to read that Cakest chocolate cake kits are free of gluten, soy, nuts, artificial flavors and colors!  The pre mixed fondant used is a premium recipe that is kosher certified.  The fondant does have colors, but is gluten, soy, nut, cholesterol, and trans fat free!  Cake is always going to be a splurge, but I love that this cake kit is not only cute, but avoids so many allergens and unhealthy ingredients.
And look at the finished product!  It is almost too cute to eat!  Believe it or not, this DIY Firetruck Cake is so easy! It is made with a kit that is specifically designed for novices.  Cakest kits come right to your door and you will be surprised by how many designs you can choose from.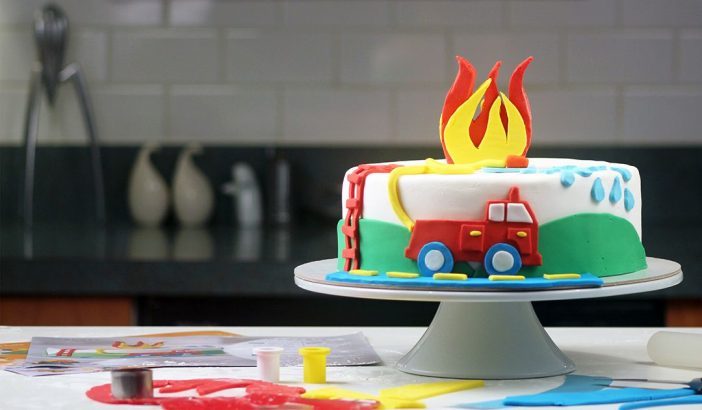 These professional photos sure are beautiful, but you may not be convinced.  These kits are truly designed with beginners in mind.  Cakest actually sent our skeptical family a cake kit a few weeks ago and we were very impressed.  My eleven year old daughter made it with a friend on a play date.  I had my doubts, but look how cute their first cake turned out!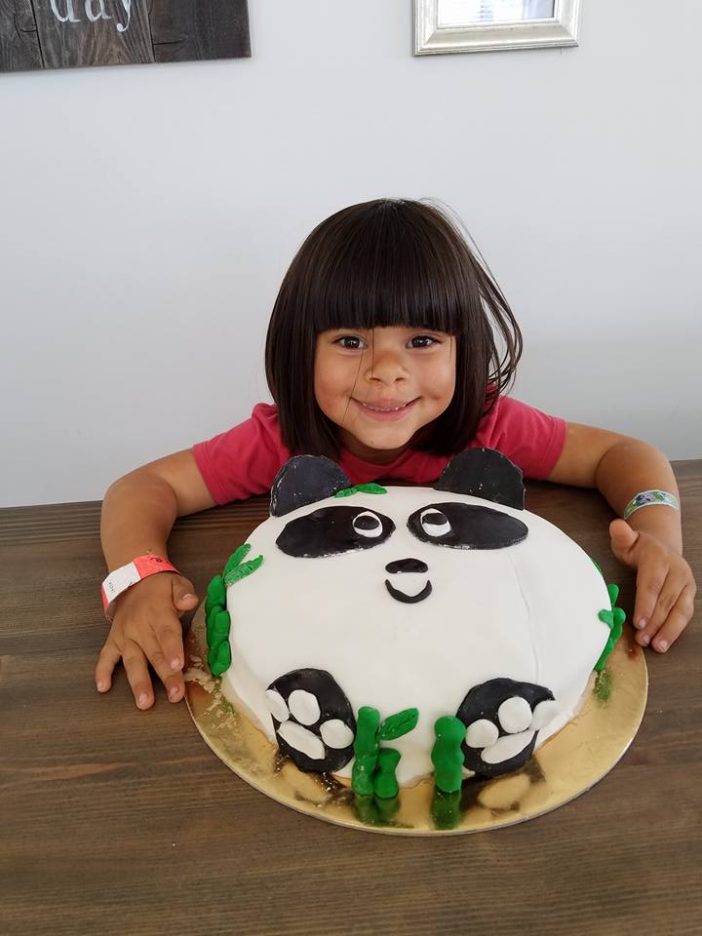 Our littlest was thrilled to have a fancy DIY Panda cake for a little early birthday celebration. Not too shabby for two pre teen bakers!
You can follow Cakest on Facebook, Pinterest , and Instagram
Our giveaway is over – but you can purchase a cake kit just like this one on Amazon!
Now who wouldn't love to try a kit from Cakest.co for their next celebration?  Cakest has generously offered to provide one cake kit (of your choice!) to one lucky Highlights Along the Way subscriber!  Entry is easy!  First check out Cakest and tell us in the comment section what cake kit you would love to make if you were to win and then fill out the easy entry form below.  The only requirement is to be a subscriber and to tell us what cake you would like (so if you win, you get your favorite!), but we also reward social sharing and have many bonus entry options! Please note that some of these entry options can be done daily, so make sure to stop back and stuff the ballot box!
Giveaway will run from 6/26/2017 – 7/10/2017.  This is open to all legal residents of the Continental United State (sorry, no shipping to Alaska and Hawaii at this time). Void where prohibited.  A huge thank you to Cakest for sponsoring this fun giveaway! Best of luck to all who enter!
(All firetruck photos are by Cakest and used with permission)