DIY Disney's Frozen Princess Costume Capes and Crafts
We are so excited to visit Disneyland in just a couple weeks and our littlest is going to be dressed to impress in her DIY Frozen Princess Costume. DIY is our only option for an Elsa dress and costume, they are completely sold out everywhere! Stay tuned for our DIY Costume post, but for now, here is the instructions for Elsa's Cape that we will be using. There is also an awesome DIY wool cape for Anna as well as really cute Frozen inspired bracelets that kids can easily make too! Click the image below to make full size and printable, click page two for the second printable……
But before we get to the DIY Frozen Princess costume check out the first printable with an easy kid's craft. Super cute sister bracelets are really sweet! Girls can make these at birthday parties or as gifts for friends and family. Swap out the word 'sister' for a name, best friends, or anything dear to their hearts.
Frozen 2 is coming to movie theaters everywhere on November 22, 2019. The much anticipated sequel will bring back all of our favorite Frozen friends from Arendelle! So many girls fell in love with Anna and Elsa the first time around.. Frozen was one of Disney's most popular animated films of all time and audiences cannot wait to see more from these iconic characters. We are so thrilled at we are resharing another one of our most popular Disney licensed printables. Print out this instruction sheet from your home or school computer. These bracelets and DIY no costume ideas are perfect last minute costume ideas for Halloween or just a crafty day in.
Frozen Free Printable Coloring Sheets
The sisters from Arendelle are some of the most iconic princesses from Disney's smash hit, Frozen. This free printable continues to be one of the most popular posts on this site. You can print this high resolution printable activity sheet right from your home computer. The Frozen themed bracelet and capes make for perfect non – denominational winter craft for school or home. you are welcome to click and print as many as you would like! Perfect for a holiday craft or Frozen themed birthday party! Have fun playing dress up today! Below you will also find links to Frozen coloring sheets and other printables. A big thank you to our friends at Disney for allowing us to freely share these fun Disney printable activity sheets and coloring pages with our readers. I hope you enjoy!
DIY ANNA AND ELSA BRACELETS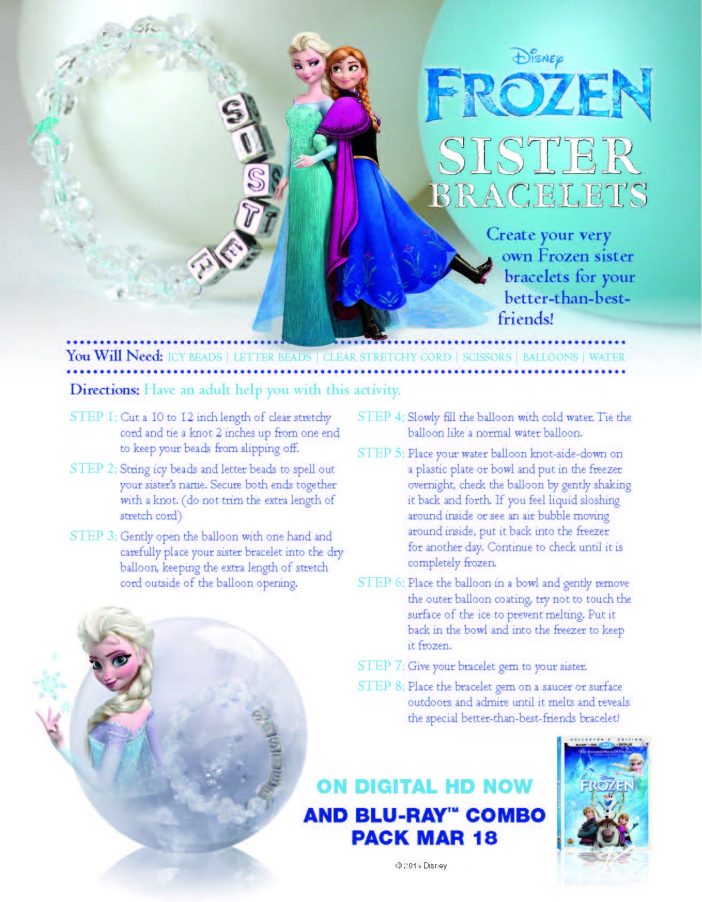 Below you can print out a really easy DIY Frozen princess costume – these capes are super cute and really easy! You can make a sheer fancy cape for your little queen Elsa or a fun pink cape for a silly Princess Anna!
NO SEW ANNA AND ELSA CAPES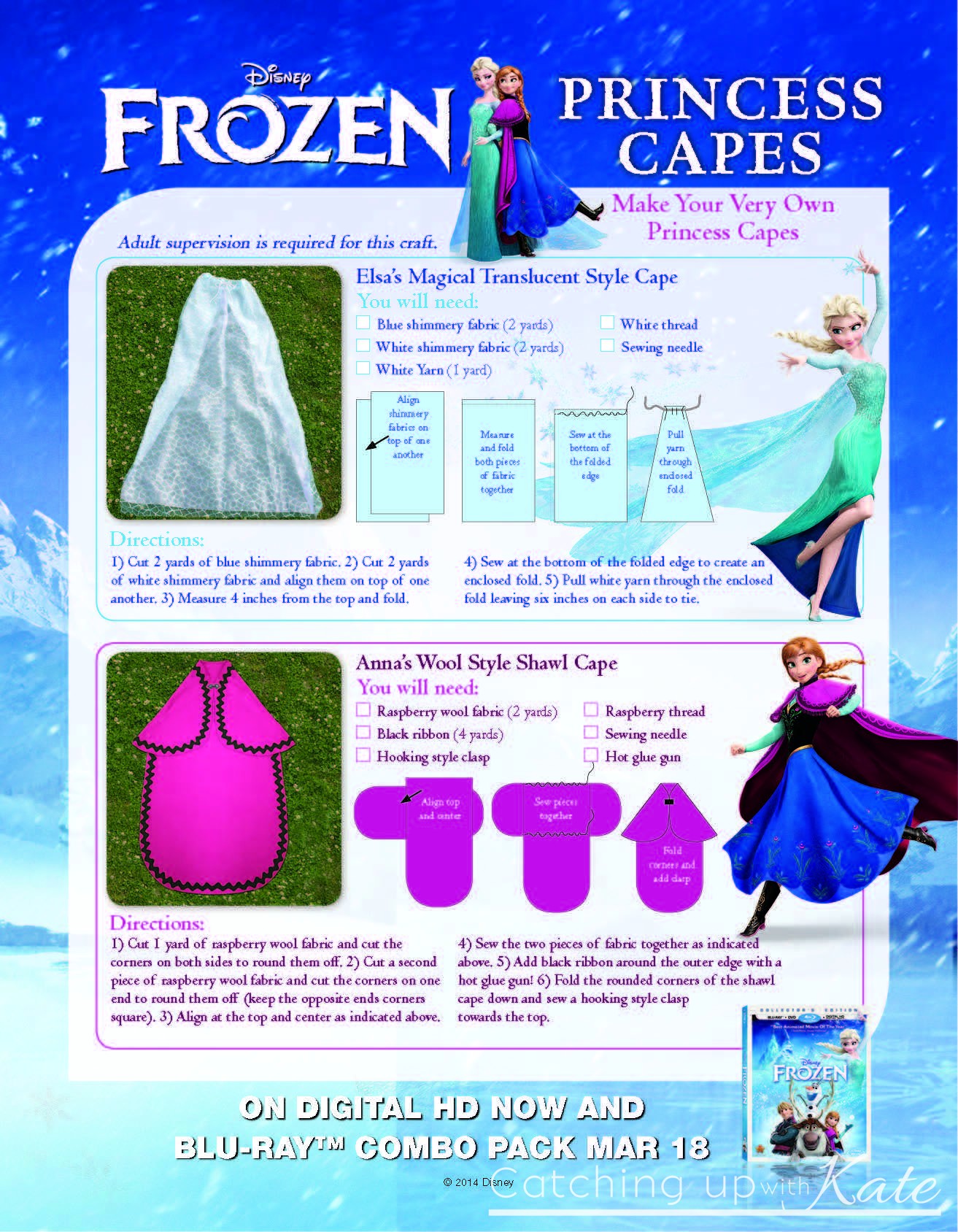 I really wish we had these before our Frozen Birthday party! We would have totally made these bracelets and capes for all the girls in attendance. This cape is the perfect last minute Halloween or dress up party option! Disney to the rescue again!