DIY Joy Costume
Disclosure: Highlights Along the Way is a participant in the Amazon Services LLC Associates Program, an affiliate advertising program designed to provide a means for sites to earn advertising fees by advertising and linking to amazon.com.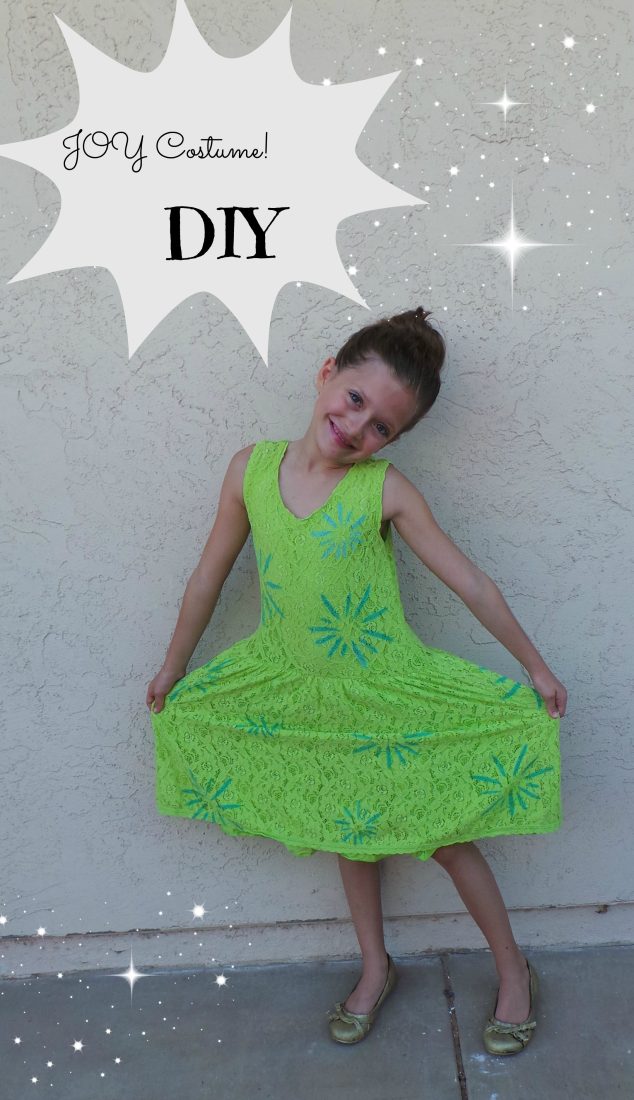 My oldest is going to be "Joy" from Inside Out at Mickey's Halloween Party and she can't wait.  She was a bit disappointed when she learned I would not be letting her dye her hair or wear a wig, but she decided to make the best of it.  Halloween time is still very warm (usually) for us in SoCal so there was no sense in a wig and I just didn't think dyeing hair on a nine year old was a good idea.  So anyway – here is Joy without her signature blue hair.  I still think she looks positively joyful!
Joy has a fairly simple costume – a pretty green dress and gold ballet flats. If we wanted to get fancy we'd find her a 'core memory' ball to carry around – but let's be real you guys – if I let her bring a prop she will care it for four minutes and then it will be my thingy to carry around. That's not happening.
Her dress is a very specific limey green that I was sure would be hard to find.  As I assumed, it was very hard to find but like all of our costumes we found something we were able to modify.  We found a dress in the perfect color and shape but it was three sizes too big.  Once again, Grandma saved the say with a really simple take in of the sides.  She said she would have done a cleaner job if it was an every day dress – but for a Halloween costume it doesn't need to be perfect. It took her only a few minutes! After that we added the little starbursts that are all over Joy's dress by simply using fabric paint.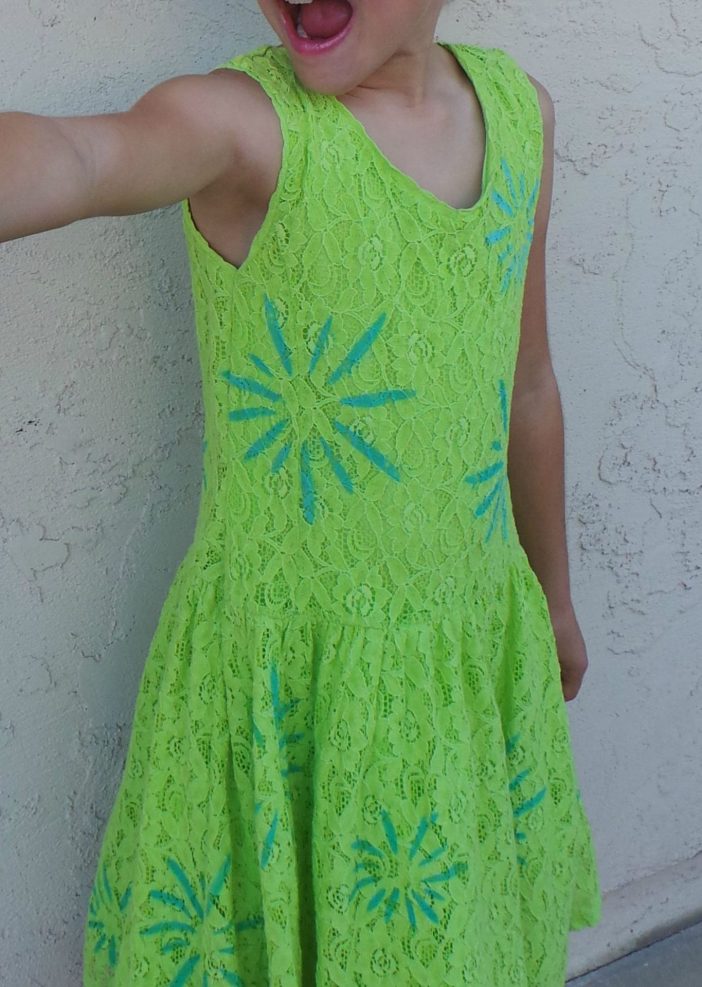 We spray painted a pair of shoes that were on their way out anyway – tada – perfect Joy costume shoes!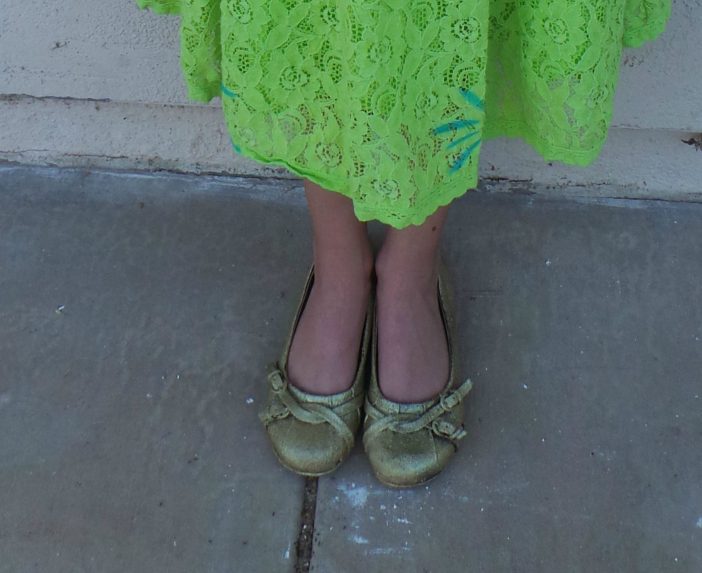 Our Inside Out family of five costumes are almost complete!  Make sure to check out our other costumes too! We can't wait for Mickey's Halloween Party!
Not interested in making your own Joy costume?  I don't blame you!  You can purchase a Joy costume from Amazon (affiliate) here! Joy Child Costume
It's on sale and Prime Eligible!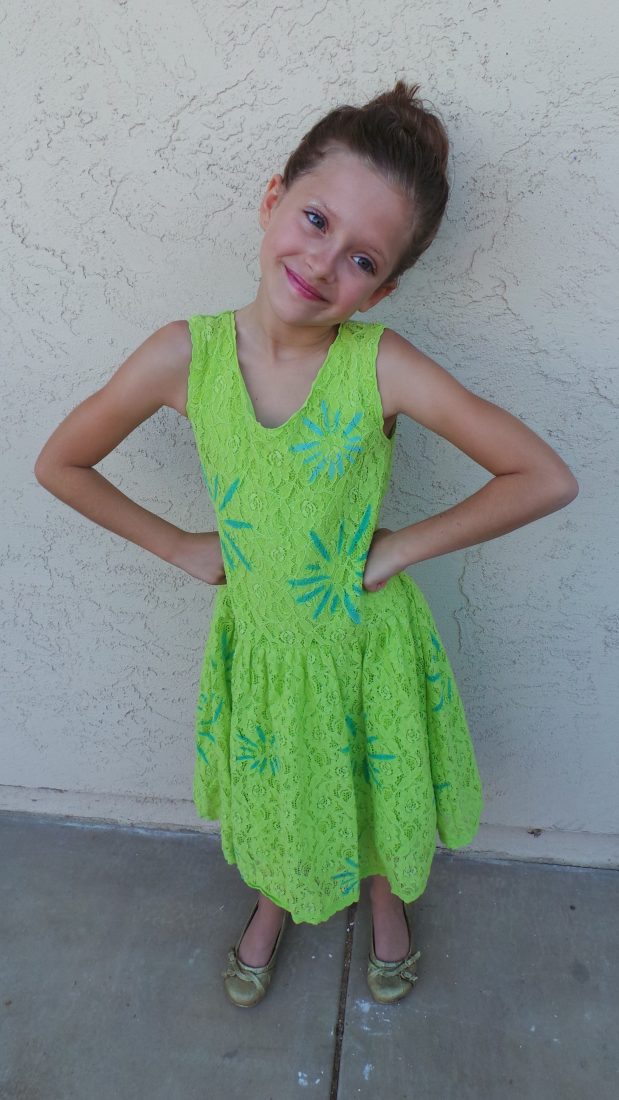 Joy wishes you the happiest of Halloweens!