DIY Valentine's Day Card with Candy Canes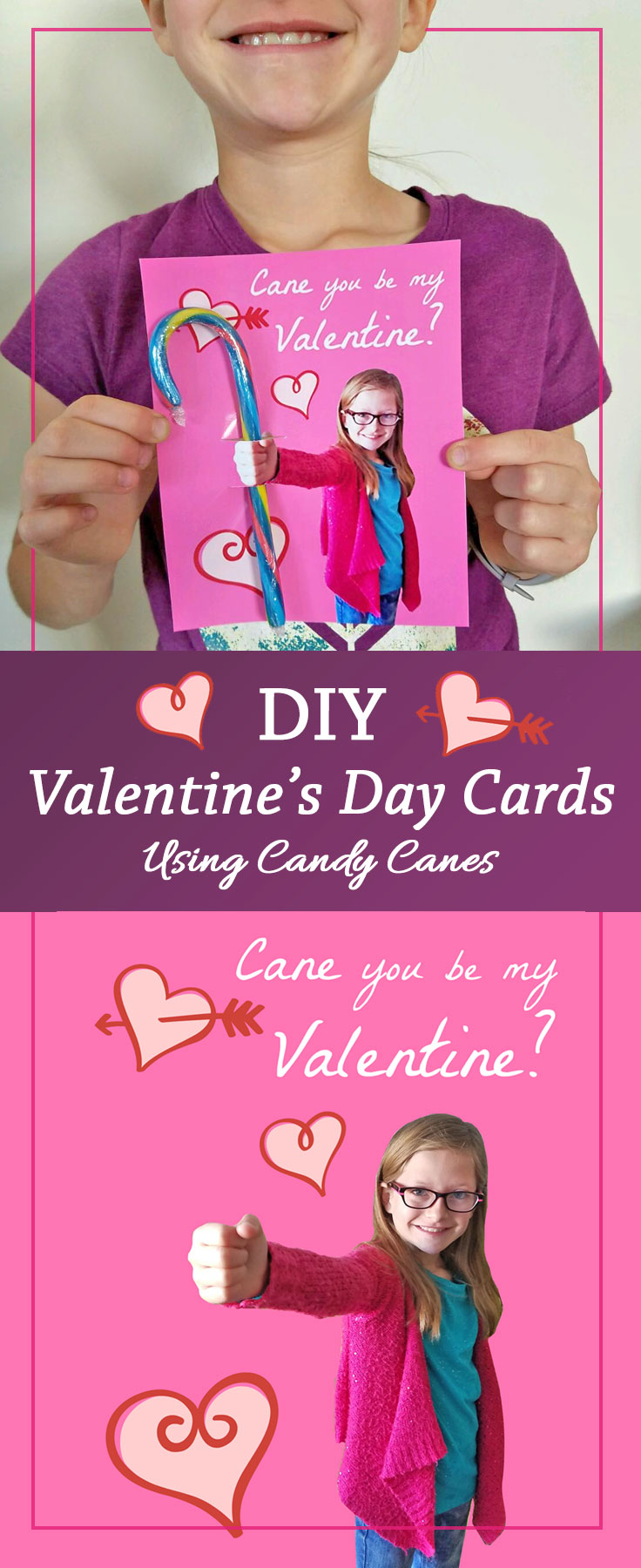 Don't hate me, but Valentine's Day is not my jam.  More specifically, Valentine's Day parties at kid's schools are not my jam.  I will never be accused of an over the top Valentine's day card or treat.  If you are looking for something really sentimental and awesome, this isn't your blog post.  If you are looking for something cheap and easy that gets the bare minimum job done, you have come to the right place.  Today I am sharing how we incorporated Christmas candy canes into simple DIY Valentine's Day cards!
There are lots of adorable Valentine's Day options out there. We have all seen a cute card with a kiddo holding up a tootsie pop right? So cute. This is essentially the same thing but with outdated candy you might have lying around anyway.  I found two boxes of rainbow candy canes in the 90% off bin at Target and I was like "I can make these work for Valentine's Day."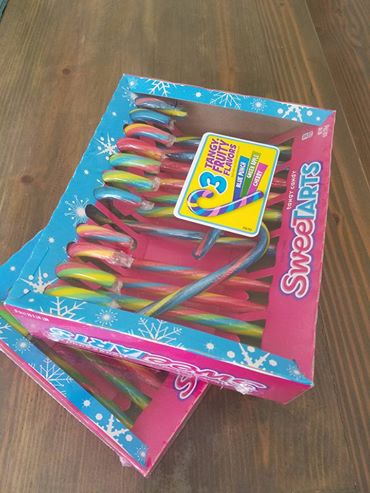 The process is simple. Take a picture of your kiddo with their hand held out as if they are holding a candy cane.  Print photos from your home computer on photo paper or card stock. cut a small slit above and below your child's hand in the photo. In our second step we actually put a spot to hole punch, but it is not necessary.  Slip the candy cane through. Done.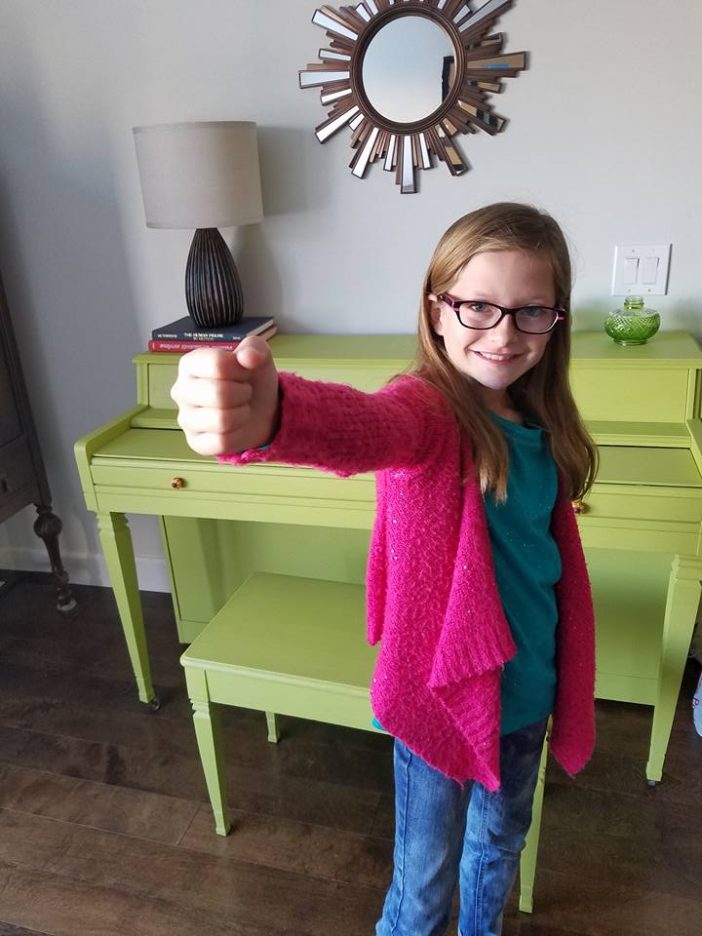 Want one more fun step? Go into a photo editor (we just used PicMonkey) and write a clever saying. We went with a suggestion from a friend on our Facebook page. "Cane you be my Valentine?" Many photo editors will also have fun ways to customize with clip art, customize a background, etc.  We let our daughter customize with hearts and whatever she liked before we printed it out.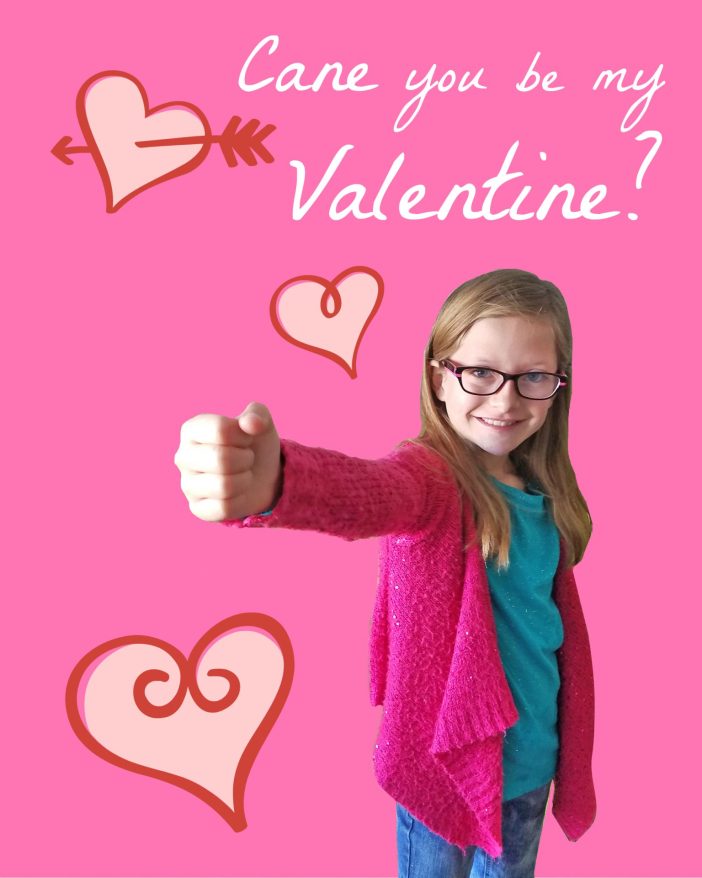 She loved that she was able to distribute something a little more personal than in years past.  I was thankful that it took minimal effort and cost next to nothing! I know lots of people have a left over box of candy canes in a cupboard somewhere.  Freebie craft and declutters – yes please!
While I am not a huge fan of Valentine's Day parties at school, we actually love the idea of showering kids with love on Valentine's Day as a family.  Actually, the whole month of February we enjoy putting hearts on our kid's doors with affirmations of our love for them.  We know we can sometimes forget to tell them how much we love them, this is a great exercise for all of us!  Check out our favorite Valentine's Day Tradition and pin it for later! Everyone should be doing this!
Happy Valentine's Day from our family to yours!