Downloadable Schitt'$ Creek Greeting Card
David and Patrick are couple goals. Fans of Schitt'$ Creek will love this downloadable greeting card featuring everyone's favorite couple from the show. You can print out this card to let anyone you love know that they are "Simply the Best". This is a perfect card for an anniversary, birthday, to celebrate Pride, or just to cheer someone up. You can download and send as an e-card or print and fold.
This card was digitally drawn and colored by me. You can follow my art page @KateHamArt on Instagram. Keep me in mind for any digital art you may need personally or professionally. I especially love to create coloring sheets and other printables for fellow bloggers.
Click the downloadable button to visit our store. Download this unique card for only 99 cents! I am thankful for the opportunity to sell my artwork and I appreciate your purchase. To everyone who has supported our site and my artistic endeavors by making a purchase, you are simply the best!
Download is available instantly in your download folder. While this is available to purchase on phones, we have had many people emailing us asking us to trouble shoot why they can't find it on their phone. We HIGHLY suggest purchasing on your computer. We cannot trouble shoot your phone for ninety nine cents. Thank you for understanding.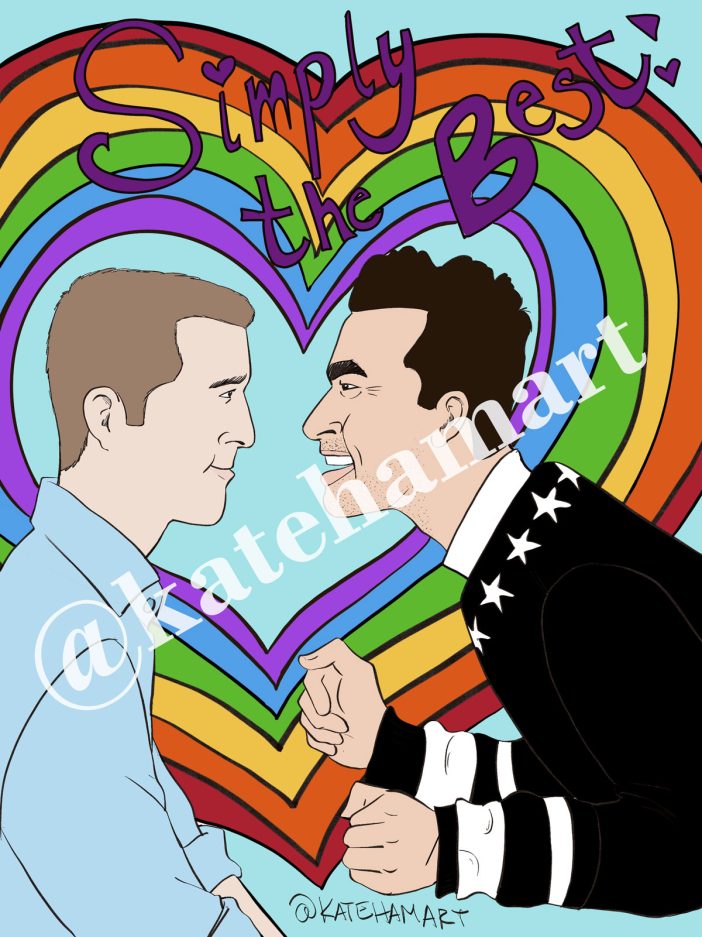 Simply the Best Shitt'$ Creek Card – $0.99 -Buy Now
It is suggested to print your card on thicker card stock. Card prints on a standard 8 1/2 X 11 sheet of paper and can be easily trimmed. Hopefully you have an envelope that is perfect for a 4x5ish card, or ditch the envelope all together and save the paper!