Dream Big, Princess! Includes FREE princess printable!
Disclosure: This shop has been compensated by Collective Bias, Inc. and its advertiser. All opinions are mine alone. #InspireBigDreams #DreamBigPrincess #CollectiveBias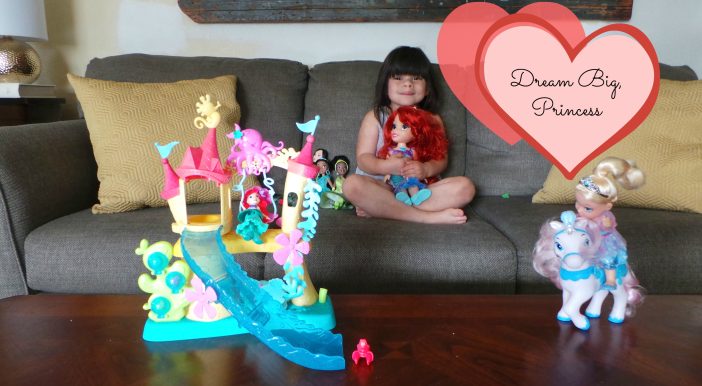 When our littlest was born we were told our expectations for her future needed to be flexible. We have learned with our Little Miss C to never take anything for granted. And because we never took anything for granted; every single thing was precious.  We told our sweet pea from the very moment we met her that we loved her no matter what – but that she could also be anything she wants to be. Dream Big, Princess!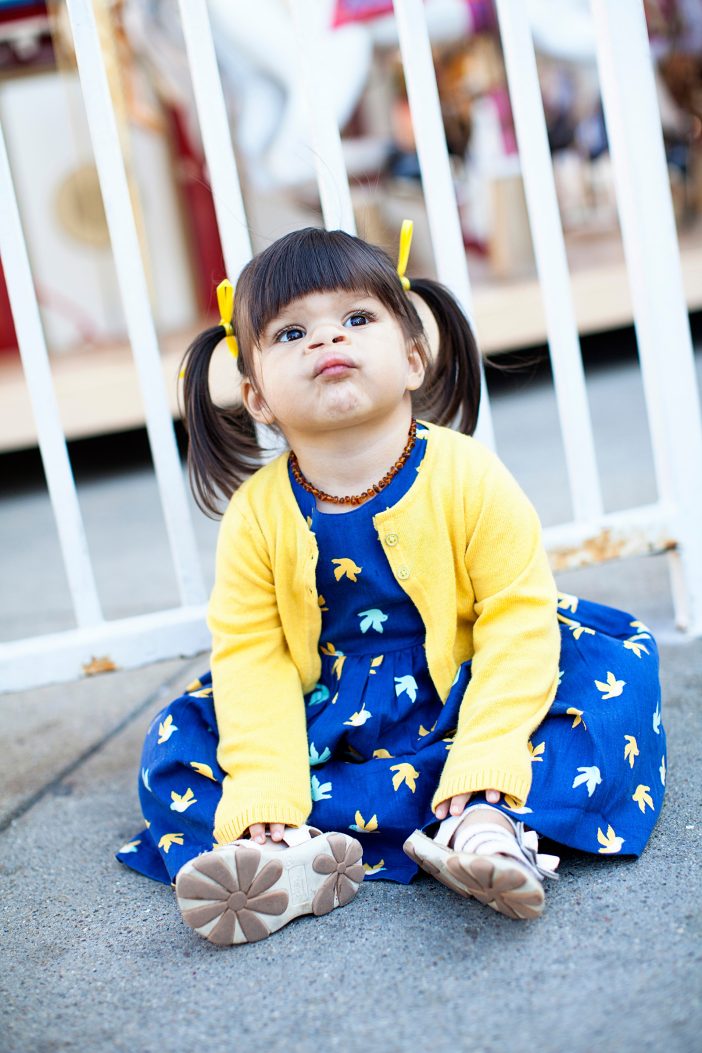 It is no secret that we are big fans of Disney.  Little Miss C was introduced early to Disney movies and toys, especially princesses.  We love the Disney encourages princesses to dream big!  They encourage girls to know they can be anything they want to be and to never stop dreaming big.  As a mom, I love that.  Disney's storytelling is so strong and every princess story is full of encouragement to be kind, brave, and whoever you want to be.
I love that Disney princess are as much about strong character as they are about dress up.  While we love dress up and have no problems with daydreaming of princes – we really love that Disney encourages girls to dream big.  I love that in recent years Disney has paid special attention to diversity.  It is important to us that our kids have dolls and toys that have different ethnicity.  We love seeing girls of many different backgrounds making a way for themselves and following their dreams.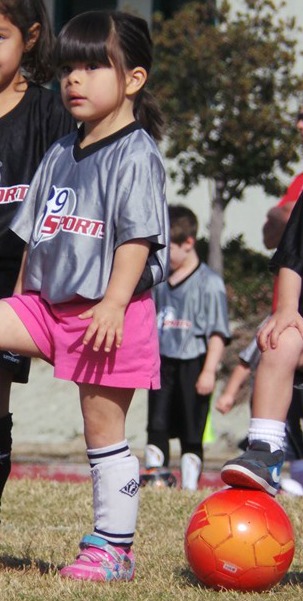 I have always loved Disney's encouraging message but even more so as Little Miss C has grown up.  Those who know her story know that she was not very strong physically at birth.  We were scared, but we knew from the start that our brave princess was a fighter.  It has been bittersweet and beautiful to watch her work so hard to overcome challenges and see her defy her labels.  As her parents we worried a bit when she said she wanted to play soccer. She was insistent so we held our breath and signed her up.  As expected, she was the tiniest little player on the team. She was also only one of two girls on a team full of rambunctious boys…. some who said 'Girls can't play soccer.". While she has been timid is so many extra curricular sports we have attempted she burst onto the scene in soccer! She loves everything from practicing drills to racing down the field with the crowd. She is non stop action…. our heart baby.  And I just am so thankful.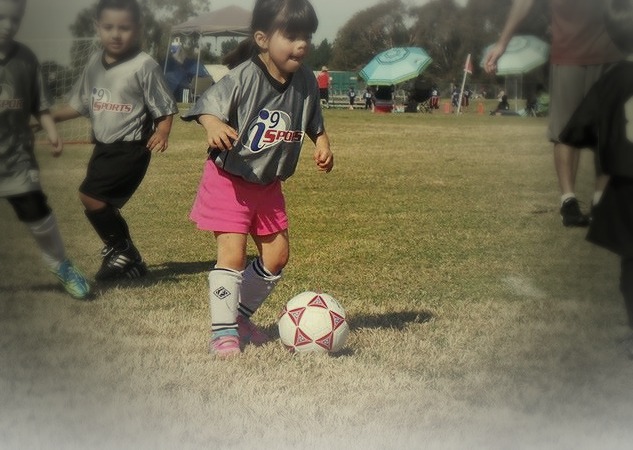 I am thankful for her determination.  I am thankful for those that believe in her.  I am thankful she found her 'thing'.  I am thankful that she has roll models in her life that encourage her to dream big – even her princess friends! Believe it or not, our little miss won the "Hustle" award last week – meaning she was a go getter and a VIP player.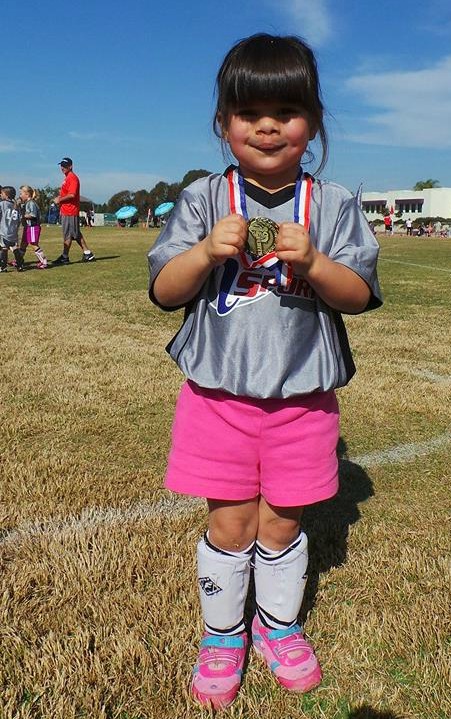 Who would have thought?
Well, her Disney princess friends have always encouraged her to reach for the stars! We love that even play time inspires her to be great!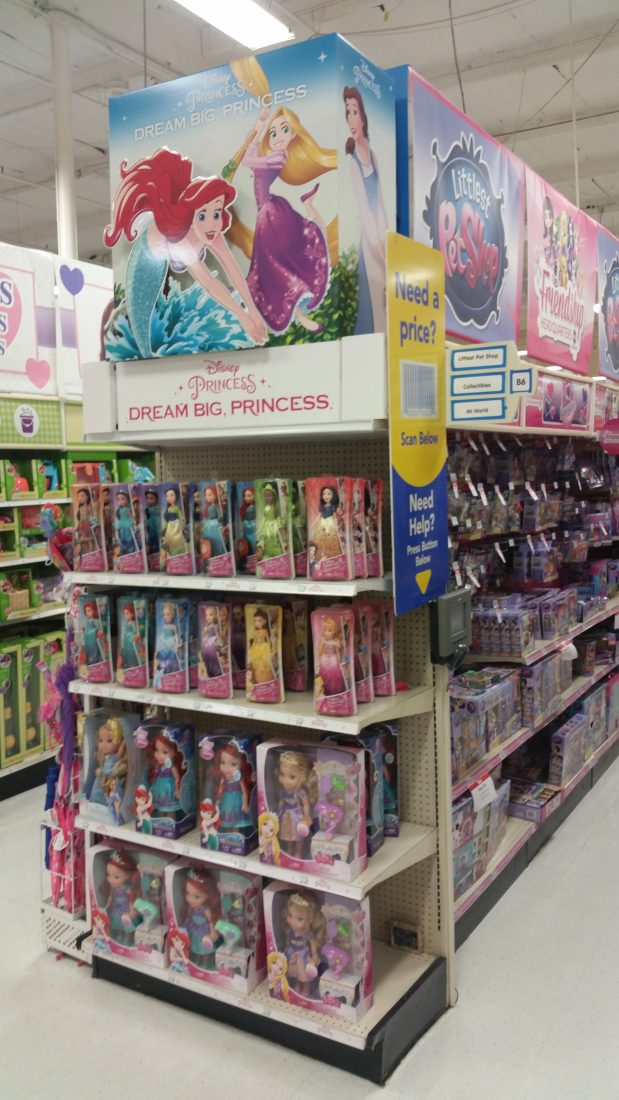 If you are looking for princess toys for your little storyteller princess – look no further than Toys "R" Us.  We found a huge display on an end cap at our local Toys "R"Us with a huge "Dream Big Princess" sign above.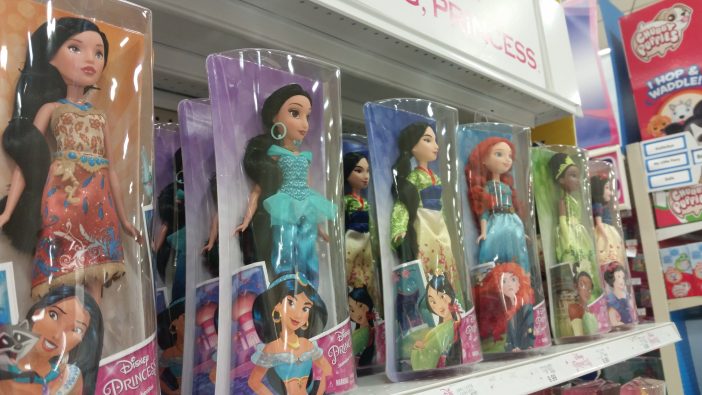 Here are just a few of the items you can get there right now….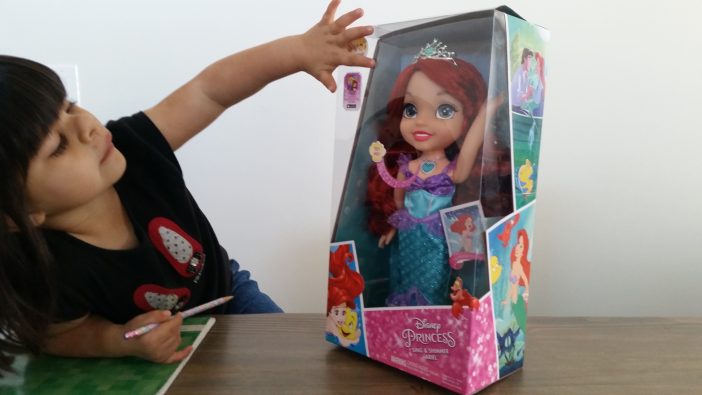 The Sing & Shimmer Princess Ariel by Jakks is absolutely adorable and sings "Part of your World" when you press her necklace.  Little Miss C enjoys cuddling the 'baby doll' sized doll.  She loves brushing her hair while she sings along with Ariel.  She has a pretty tiara, removable shoes, and includes batteries.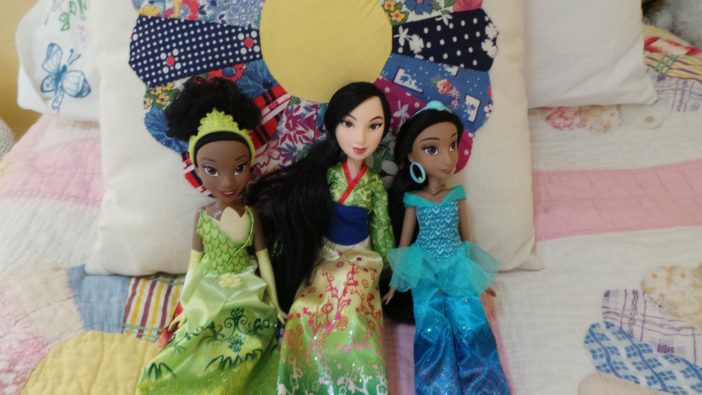 Disney Princess Shimmer Dolls – there are eleven dolls in all in this collection – we have three right now but might go back for more! Each doll is in a beautiful ombre costume with movie inspired features in a signature color.  The shimmer dolls are are extra sparkly and have lots of beautiful attention to detail like removable shoes! Pictured here are Mulan, Tiana, and Jasmine.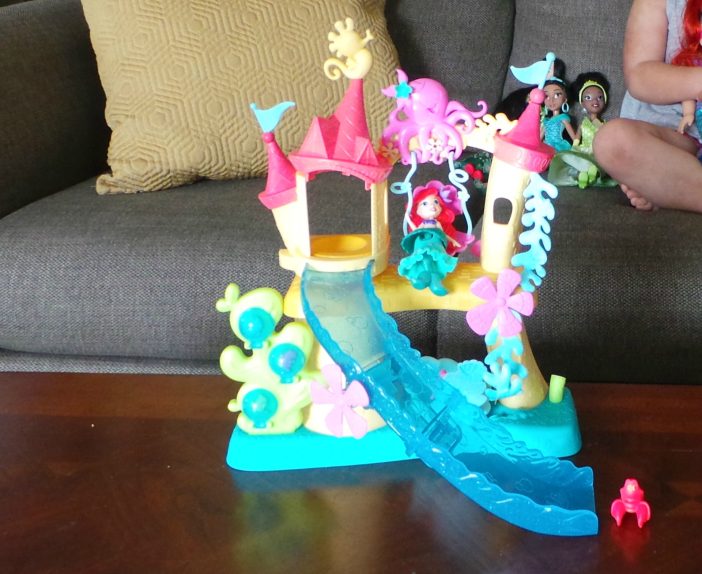 Little Kingdom Ariel's Sea Castle is completely compatible with other Little Kingdom dolls (including other princesses!).  The included Ariel doll is 3 inches tall and can sit or stand. We have found that in the last year or so, tiny dolls are really Little Miss C's favorite thing.  She can really get into creating a story with tiny dolls and environments. There are lots of small extra parts to customize the play structure as well as the doll – these pieces all easily store inside the castle when kids are done playing for the day.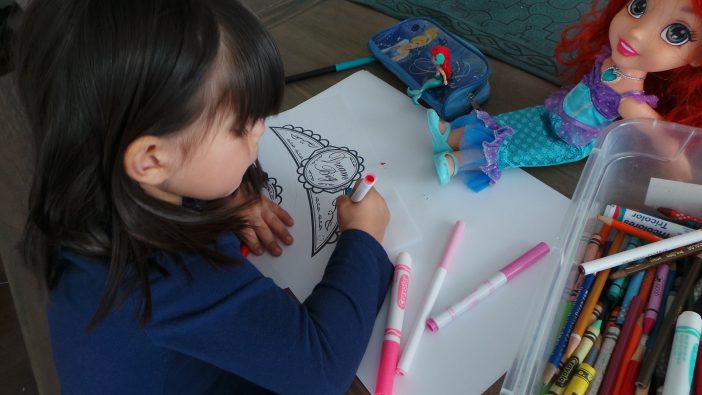 We love that Disney encourages every little princess, including mine – to dream big! In celebration of this awesome campaign we have made a FREE princess printable for your little princess!  This is a one sheet printable coloring sheet!  Complete with a tiara and medal that encourages her to dream big.  Color, cut, and then string a piece of ribbon through to make a medal necklace and make the tiara fit your little one's head.
Want to make your own? Click and print the image below…..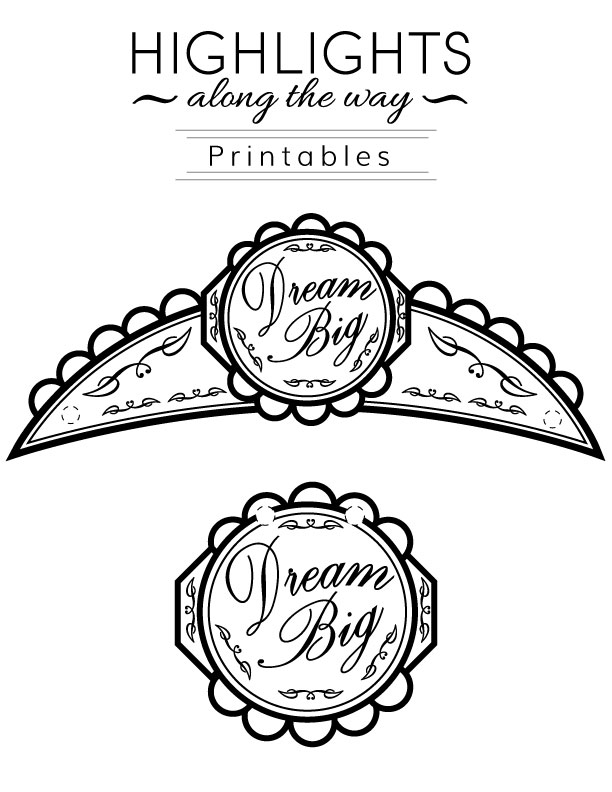 Enjoy!  And from our family to yours we encourage you to dream big, princess!