Easy Citrus and Salsa Marinade using Foster Farms Simply Raised
Disclosure: Sponsored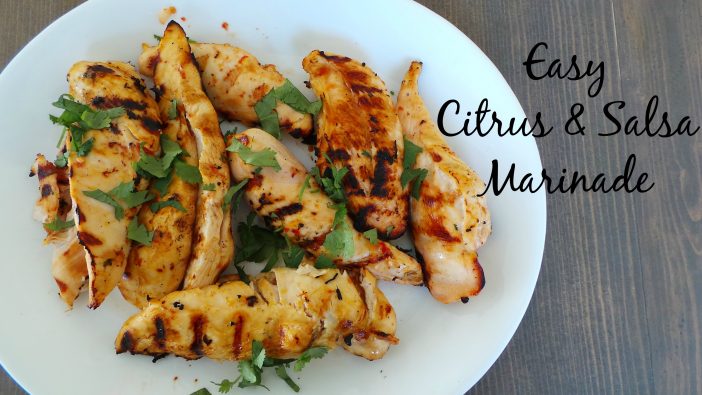 One of the reasons we love Summer time is because it is time for grilling!  My husband is amazing with the grill and I love to pass over cooking duties during the Summer.  I am excited to share a simple Summer BBQ recipe that has always been so popular with our family and guests.  Harry loves to use a special but simple homemade marinade with fresh chicken and grill it up!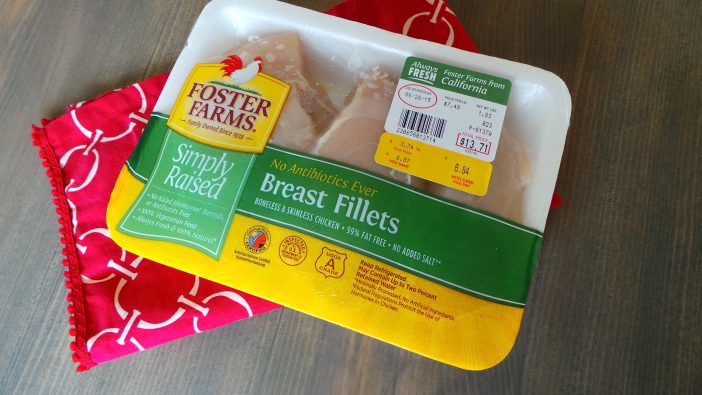 I know many people just like my husband and I are now much more concerned about antibiotics and organic labeling.  Our kids are our driving force, we want to make healthy choices for them and for us.  We have made it a point to only purchase antibiotic free poultry and meat from now on, and organics whenever we can afford to. For quite some time this choice was a big bump in our monthly budget, but it was worth it for our family's health.
I have said before, I love seeing mainstream companies choosing more natural and organic ways of farming. Foster Farms has been family-owned and operated since 1939. Foster Farms is the West Coast's leading poultry producer and to see them offering natural and organic choices in their products is awesome.  I can find Foster Farms at virtually any grocery store here in California so I know I can provide my family with antibiotic free chicken and organic at a reasonable price.  The organic line is actually available at many Costcos and select supermarkets in CA, WA, and OR!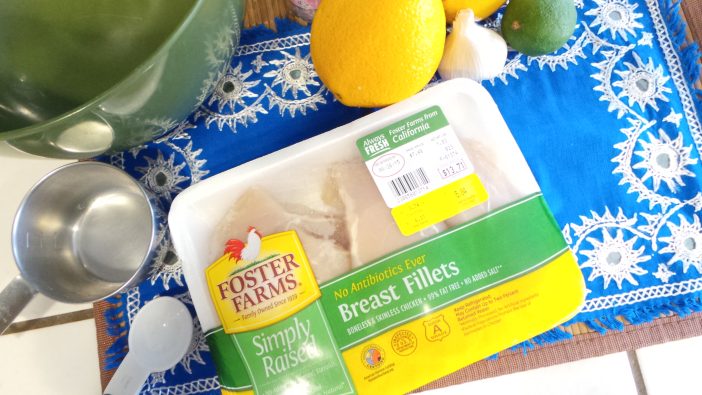 For our recipe I went to our local supermarket and found Foster Farms Simply Raised Chicken.  I was able to feel good about this choice because no antibiotics are ever administered to these birds, there are also no additives, preservatives, steroids, or hormones.  The chickens are American Humane Certified and 100% vegetarian fed.  It is also important to us that we are purchasing something that is fresh and local. Foster Farms Simply Raised chickens are grown locally throughout CA, OR, and WA meaning there were less resources used to get these items to our stores and the chicken is fresher than many other choices.
So now you know all about why we love Foster Farms new products – I think it is time we share one of our favorite recipes!  This is seriously so easy and very healthy!  We tend to make a big batch so we have left overs.  This grilled chicken works just as well the next day chopped up in a salad or shredded into tacos or enchiladas – it is delicious and versatile.  We use mild salsa because of the kiddos but it would be yummy with hot salsa if you would prefer a little kick.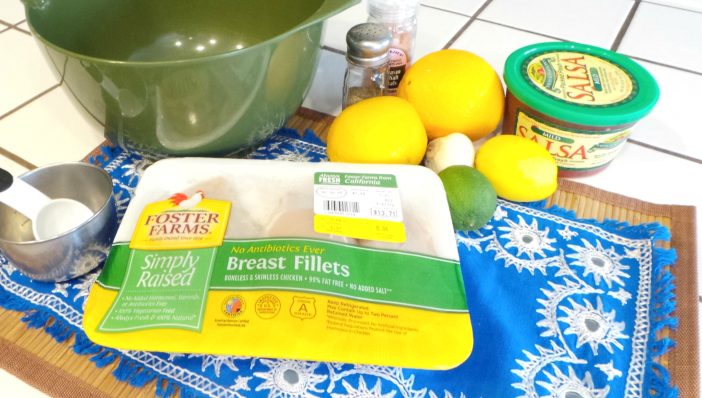 Ingredients
1 cup of water
2 oranges
1 lemon
1 lime
2 cloves of garlic (minced)
1/2 tbsp of salt
1/2 tbsp of pepper
3 tbsp of mild salsa (or hot)
minced cilantro to taste (save some to sprinkle as garnish)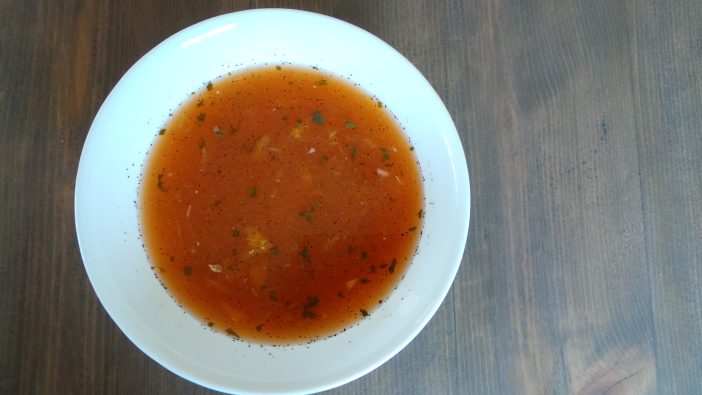 Instructions.
In a large bowl, mix all the ingredients.
Pour marinade into a large ziplock bag.
Slice chicken breast lengthwise into strips and place in marinade.
Marinate for 30 minutes in the refrigerator.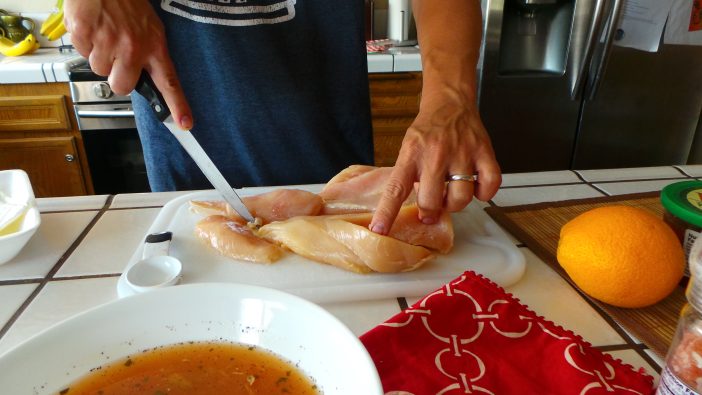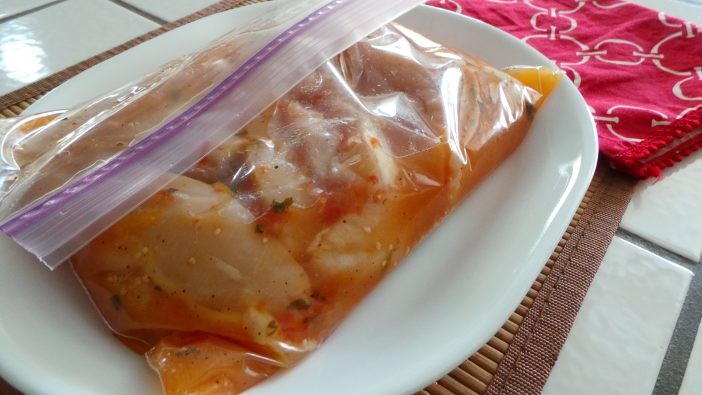 Grilling
Preheat grill for 5 minutes then add your chicken.
Save your marinade. I put it into a bowl by the grill.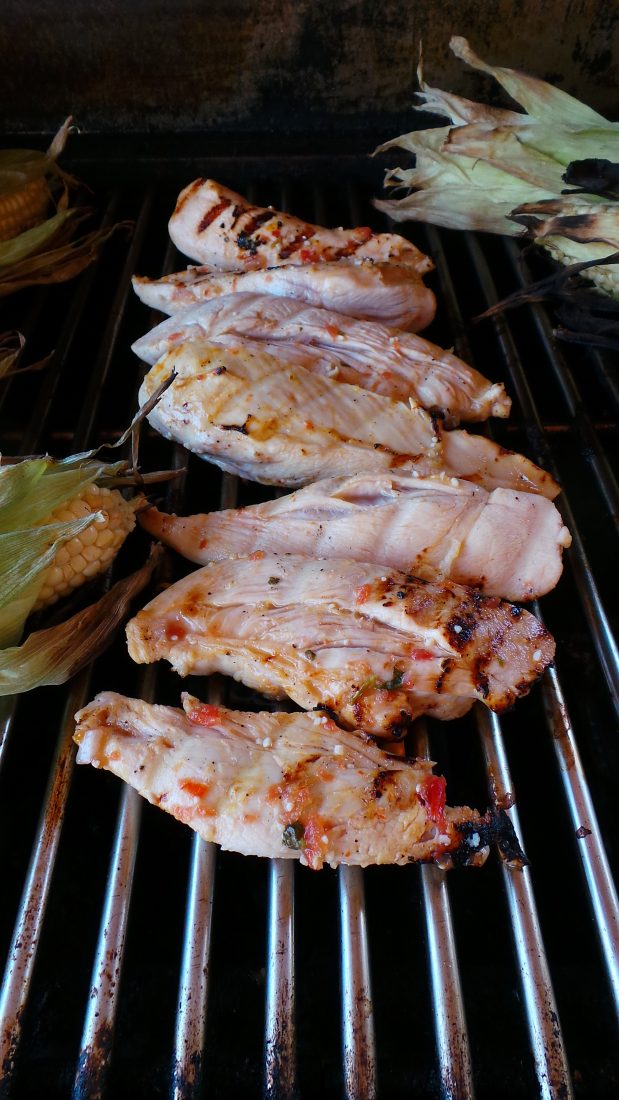 Cook 1 side of your chicken. Before you flip it to the other side, dip the chicken back into the marinade for 10 seconds. Then place back on the grill.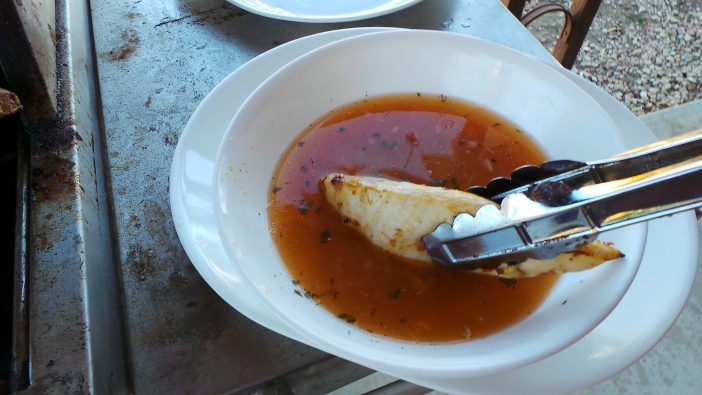 Be sure to throw away remaining marinade. Do not use as topping over finished chicken.
Cook the other side.
Remember, white meat chicken is done when the internal temperature reaches 160 degrees. You can also slice one piece to make sure the center is white and opaque.
Garnish with cilantro or salsa.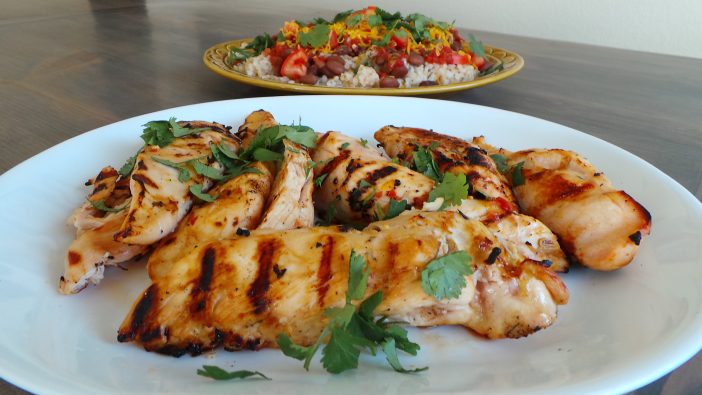 We serve ours with a side of rice and beans with salsa and barbequed corn – so good!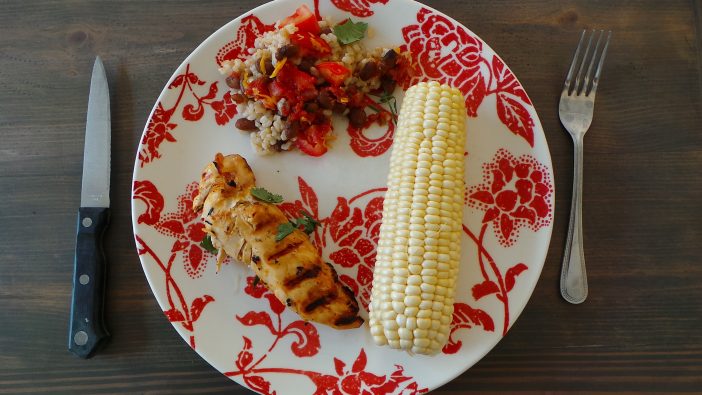 Enjoy!
*This post is sponsored by Foster Farms®, the opinions expressed are my own.