Easy CUTE Dragon Pumpkin Carving Template
When it is time to carve pumpkins, we always want a simple option for our kids. Here is a simple and easy fire breathing dragon pumpkin carving stencil. When we searched for dragon stencils last year we noticed dozens of intricate designs. We wanted an easy dragon design to print out. We also do not really like scary designs, so we wanted a cute dragon. Well, sometimes you gotta make things yourself. We hope that others who want to carve a simple and cute dragon jackolantern will enjoy this free printable. You can download this FREE stencil to your home computer and print out at home. This is an easy stencil to carve. Happy Halloween! We hope your dragon loving kiddo enjoys this easy DIY carving option!
We carved the fire all the way through so it would be extra bright. Our dragon we only carved off the top layer of pumpkin. Carving your pumpkin partially will let a little light in, but not as much as the fire. The added dimension makes this little dragon extra cute!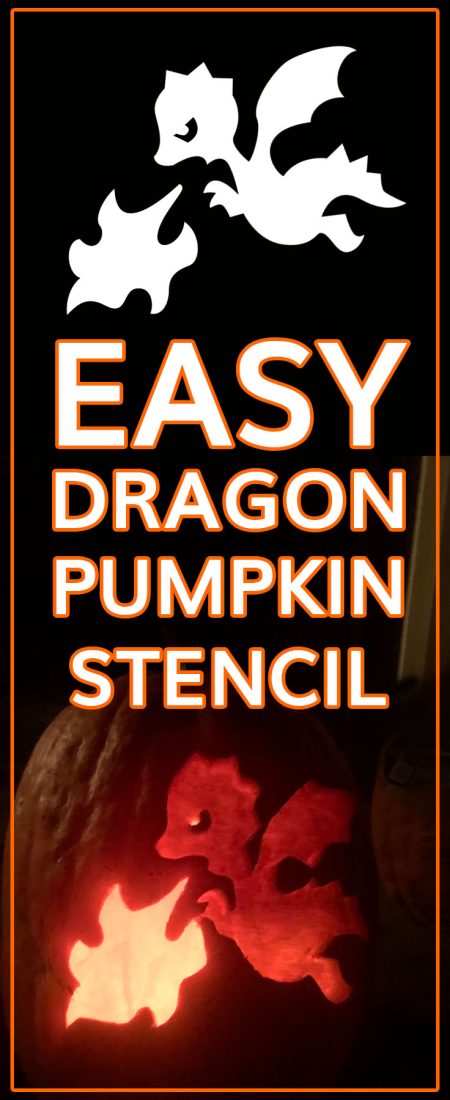 CUTE DRAGON PUMPKIN CARVING STENCIL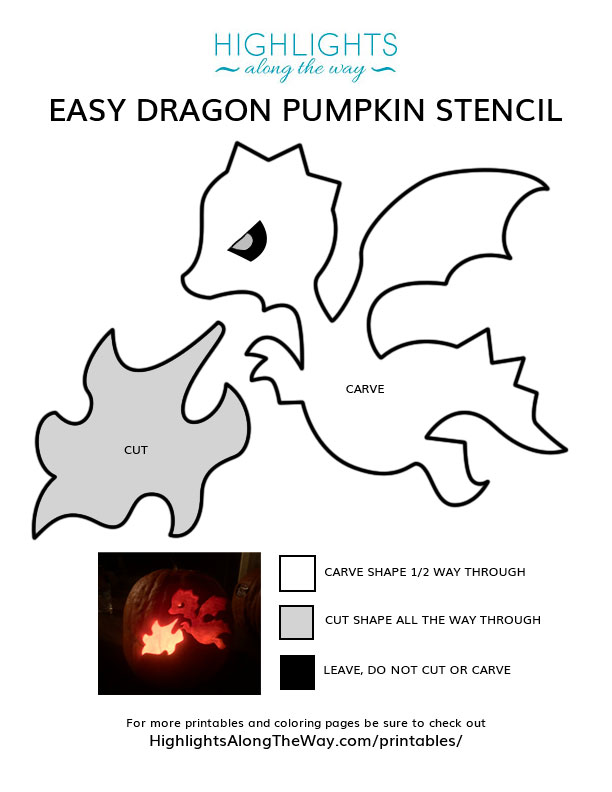 We hope you have a safe and Happy Halloween!