Easy DIY Baymax Hat
Oh man! It is Halloween and you need a last minute Halloween costume! This is such an easy costume that anyone can make simply, I promise. You can make an adorable Disney themed costume with just a quick trip to Walmart or local craft store. No need to sew or get creative. If your kids love Baymax from Big Hero 6, this is the quick costume for you! This adorable Baymax hat is fun for Halloween or a trip to Disneyland. Check it out! You are welcome.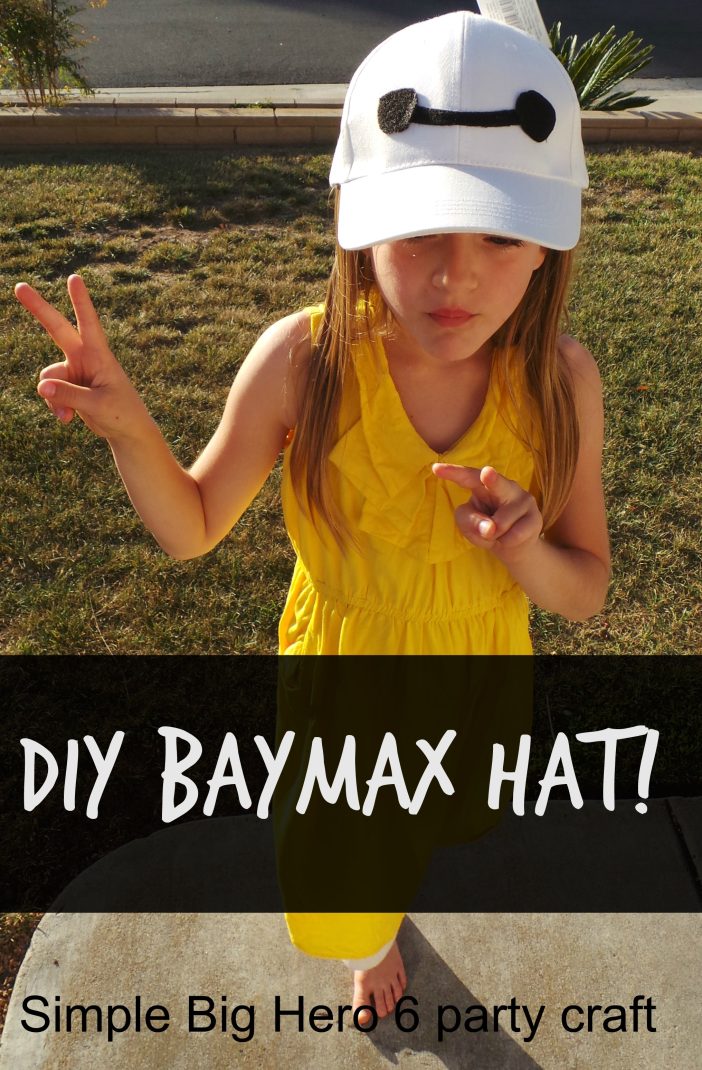 We recently had a Big Hero 6 themed birthday party and we were surprised to find that there were already a few cool Big Hero 6 themed products for the party, but not quite as many as we would have liked. We had to get creative for activities but we also needed them to be easy and quick. The kids at our party were really excited. They wanted to do crafts but they really had to be really cute and they had to be really easy. Lucky for us, our theme was Big Hero 6 and Baymax is like the world's simplest design. So while gathering mugs for our (you guessed it) DIY Baymax mugs I noticed white baseball caps were on sale for $3. We don't buy a lot of goody bag junk- we try to make a craft and also send home left over party treats as often as possible. Our EASY DIY Baymax hat is so easy I can barely handle it and it was so darn cute! The kids thought this was the coolest goody bag gift ever!
If you are looking for an easy DIY Baymax hat this is about as simple as it gets but it does not lack in adorableness – the kids and parents alike all loved them! Our kids are super excited to wear their Baymax baseball caps to the Disney Social Media Moms Celebration at Walt Disney World in a couple weeks.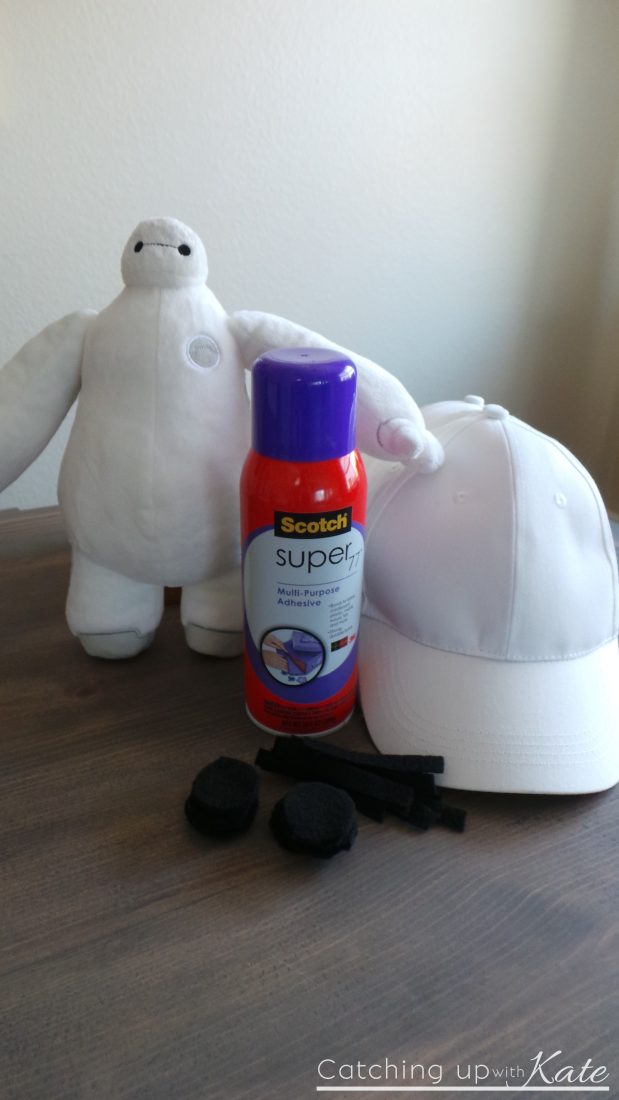 Here's how you make it – don't blink.
Supplies needed – one white baseball cap, spray adhesive appropriate for cloth, black felt.
Process
Free hand cut shapes for Baymax. I used a random mini energy drink bottle (It got sent to our house as an unsolicited sample, I don't buy that junk) because it was the perfect size to make circles for Baymax's eyes. Free hand cut a straight line of felt to connect the eyes.
Take the cap, felt pieces, and spray adhesive outside where there is plenty of ventilation.
Here's where it gets good….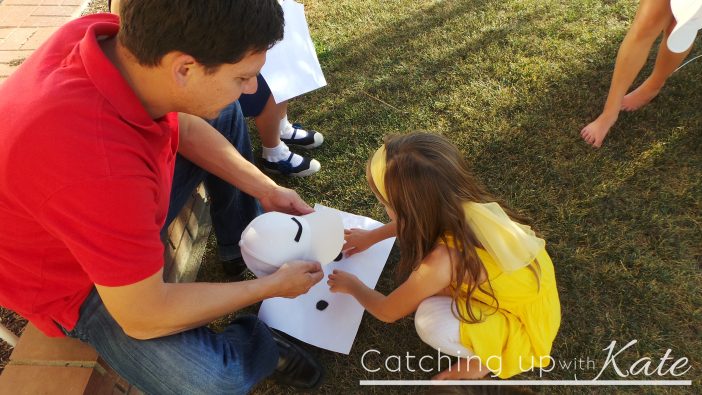 Place the felt pieces on a piece of paper and spray one side of each piece of felt.
Kids can easily place their three pieces in Baymax form on the hat.
Voila. The end.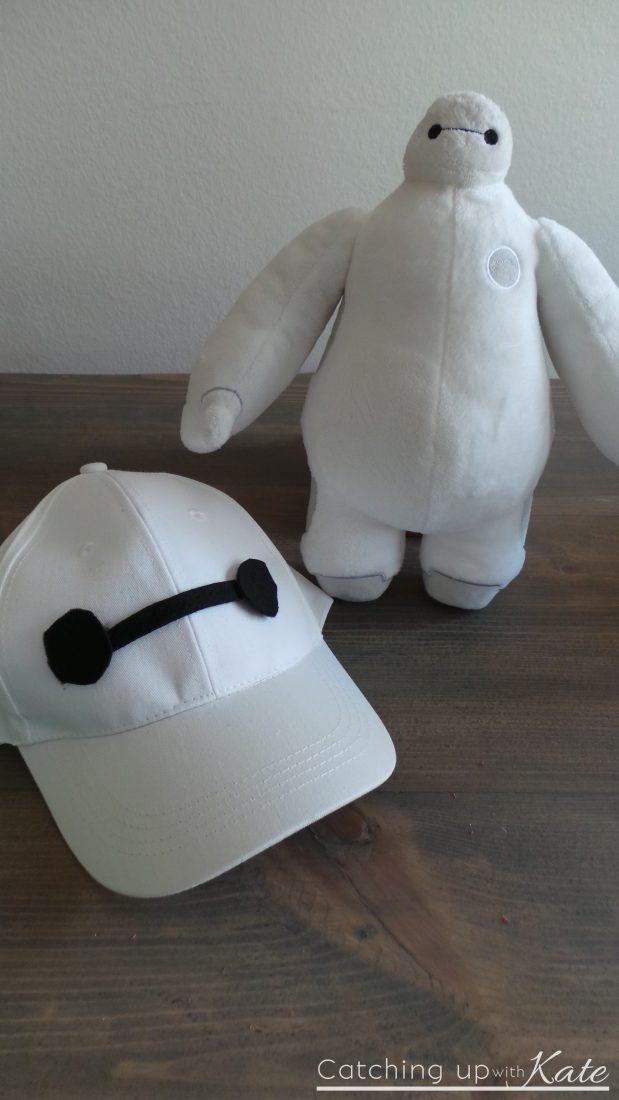 The set up took me about 15 minutes. Harry helped all the kids adhere all the Baymax felt pieces to the hats in like 5 minutes. And the girls were back to chattering away about whatever nonsense they were chattering about. If you are looking for a craft to eat up a bunch of time, this isn't it – search Pinterest for "DIY Baymax Hats" – you'll get a bunch of intricate options there. But if you are looking for something easy peasy – pin this and get yourself to a craft store stat. You can be wearing your creation in less than an hour!
Do you have a cool Big Hero 6 inspired craft you can add? Leave it in the comment section! I can't get enough of Baymax crafts and I would love to see more!