Easy Pumpkin and Chocolate Chip Cupcakes
Disclosure : Ingredients were provided by Happy Family Organic Super Food and Whole Foods Market La Jolla. While other ingredients could be used, we really enjoyed these and of course - all opinions are our own.
Here is an easy and healthier cupcake option that our kids LOVE!  I have to say 'healthier' rather than 'healthy', because it is still a cupcake – while it has some sugar, it also has a lot of healthy goodness too – so I am happy to pack this as the treat portion of our kid's school lunches – they are easy to make and oh so festive for Fall!
My oldest very much enjoys helping make these – they are really a very easy one to involve kids with – very little measuring, no eggs or oil, and they get to help put veggies in!
Ingredients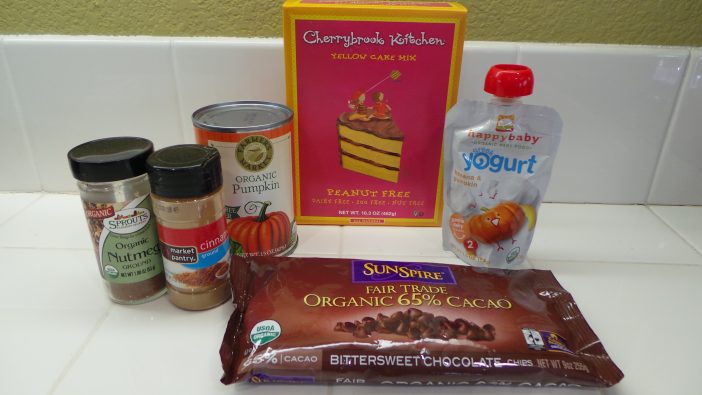 One box yellow cake mix
One can pumpkin puree (NOT pumpkin pie filling)
One pouch Happy Family Pumpkin, Banana, Yogurt
one cup semi sweet chocolate chips
dash nutmeg & cinnamon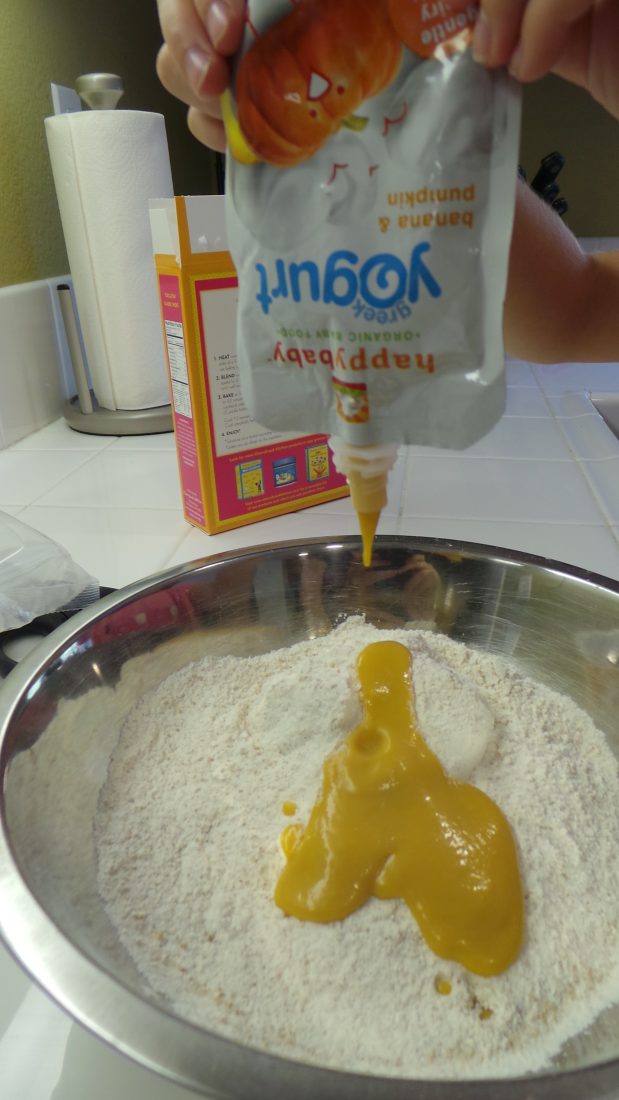 Directions
Preheat the oven to 350 degrees
Mix cake mix, pumpkin puree, and Happy Family pouch
add in 1/2 cup of water if necessary
dash in nutmeg & cinnamon – your preference
fold in cup of chocolate chips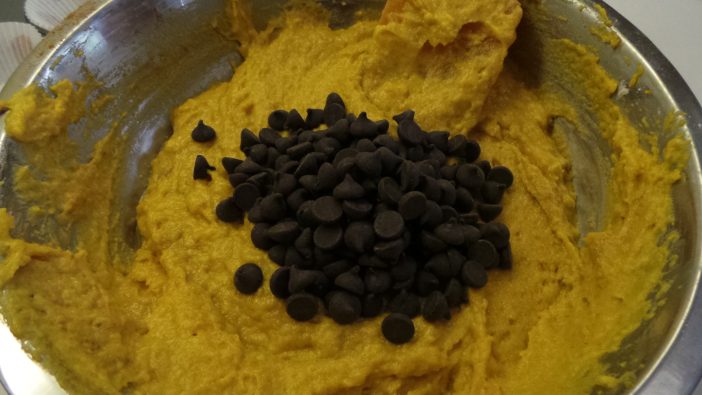 (note – I prefer to make this without oil/egg – but the texture is a little unusual in comparison to other cupcakes – our kids don't mind so we keep these ingredients out, but you may choose to add one or both of those ingredients back in according to box mix specifications to keep the texture consistent with what you may be accustom to.)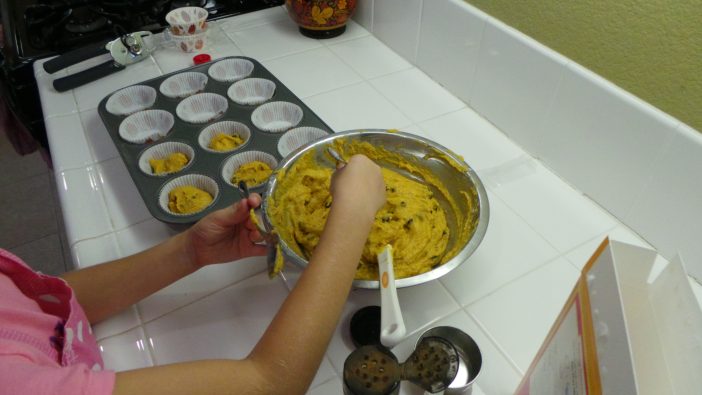 Spoon mixture into muffin cups about half full.  Bake at 350 for 20 – 23 minutes.
Once they have cooled you can top with cream cheese frosting (or whatever your fancy).  Again, my kids have been duped into thinking that frosting is only for birthday parties, so we leave it off just to avoid the sugar and they are still delicious!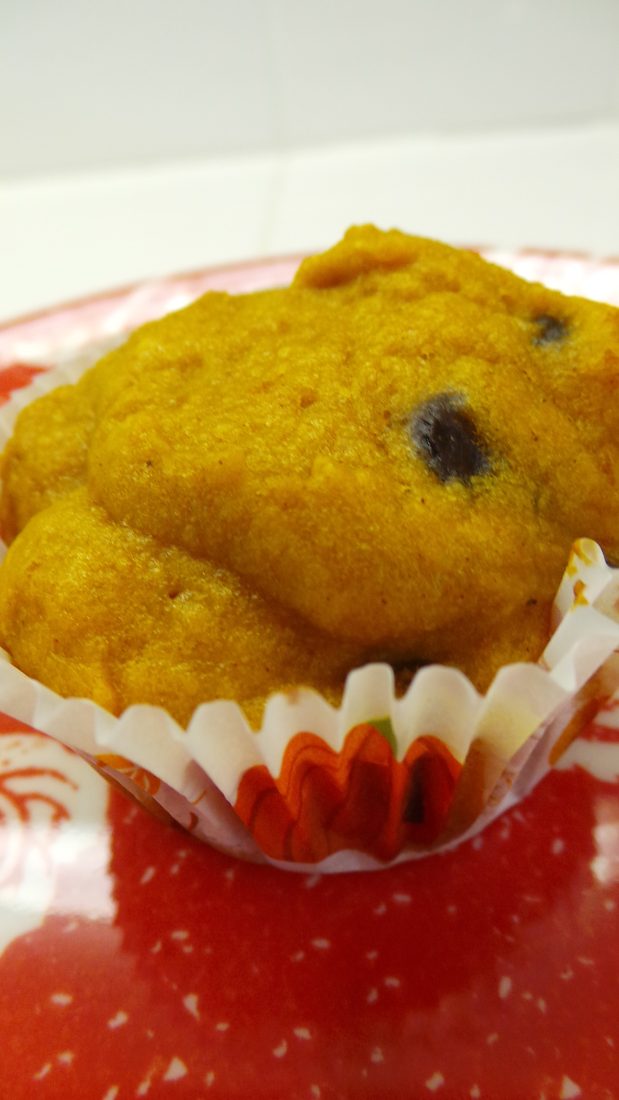 While this is still made with cupcake mix and there is sugar, I love that it is mostly organic and includes superfood pumpkin! This is a really fun treat for Halloween or just Fall in general.  Happy Trick or Treating!
*Thank you to Whole Foods Market La Jolla and Happy Family Organic Superfoods for helping us make these fun treats!*