Elemental Coloring Pages
Disclosure: Highlights Along the Way is a participant in the Amazon Services LLC Associates Program, an affiliate advertising program designed to provide a means for sites to earn advertising fees by advertising and linking to amazon.com. This site uses affiliate links. This is fan art
Elemental by Disney Pixar tells the story of the Elements. Fire, Water, Land, and Air are characters we will all be in love with soon! This is where we will be sharing Elemental fan art coloring pages. Disney Pixar is known for inspiring and thoughtful animated films. We always look forward to new movies from Pixar and love to draw cartoon coloring pages featuring Pixar and Disney characters. Newly added activity sheets including Elemental Crafts and coloring featuring Wade, Ember, Clod, Fern, Lutz, and lots of characters from Elemental City.
Elemental will be in theaters everywhere on June 16, 2023. Check out a trailer, movie posters, and so many fun activities below!
Elemental Free Printable Activity Packet
As promised, we are excited to share a full Elemental Activity Pack from our friends at Disney Pixar. While I love to share fan art coloring pages as soon as possible, activity packets directly from the studios are my favorite! Below we have added FREE Elemental "Color by Numbers", Elemental "Spot the Difference", and even some awesome Elemental hats. Enjoy coloring Wade, Ember, and immerse yourself in the world of Element City. These printable activity pages are dropping right as school is letting out. Activity sheets like these are fun, but also offer some learning opportunities. Coloring, cutting, finding their way through mazes; all of these things help children with their motor skills.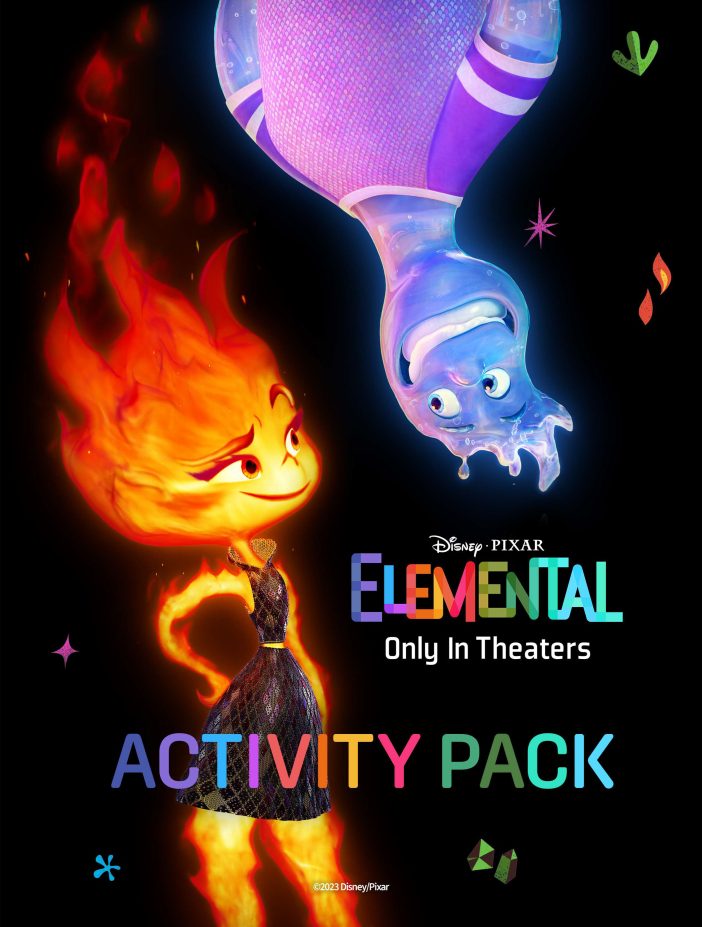 Elemental Cupcakes – Simple birthday cupcakes with printable Cupcake Wrapper.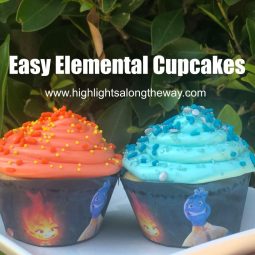 If you are planning an Elemental Birthday party, make sure to utilize these freebies! Kid's birthday parties can be extra colorful and fun using these items as decor and activities. Make sure to check out our Elemental Cupcakes (with wrappers and toppers!) too.
Coloring helps kids feel connected with their favorite cartoon characters and sparks creativity! We love to provide as many coloring pages for kids as possible.
Elemental will hit theaters everywhere in June 16, 2023. Creating fan art coloring pages inspired by Disney and Pixar movies is a lot of fun for me. Please note these are only fan art, not licensed printables. I will be sure to add the official printables should the studio create them and allow them to be shared. Please feel free to click and print. Color for free from home or school. I love to provide FREE Cartoon Coloring Sheets (please see the linked library) that guests can print from home at no cost. This is a free resource for families, teachers, and churches. Please share with a friend!
Elemental books for your library….
Elemental Toys
Elemental Activity Sheets – FREE Instant Downloads
These original coloring pages are simply fan art made by me when the film was first announced. Continue to scroll for the licensed printables from our good friends at Disney Pixar.
Elemental Coloring Pages – WADE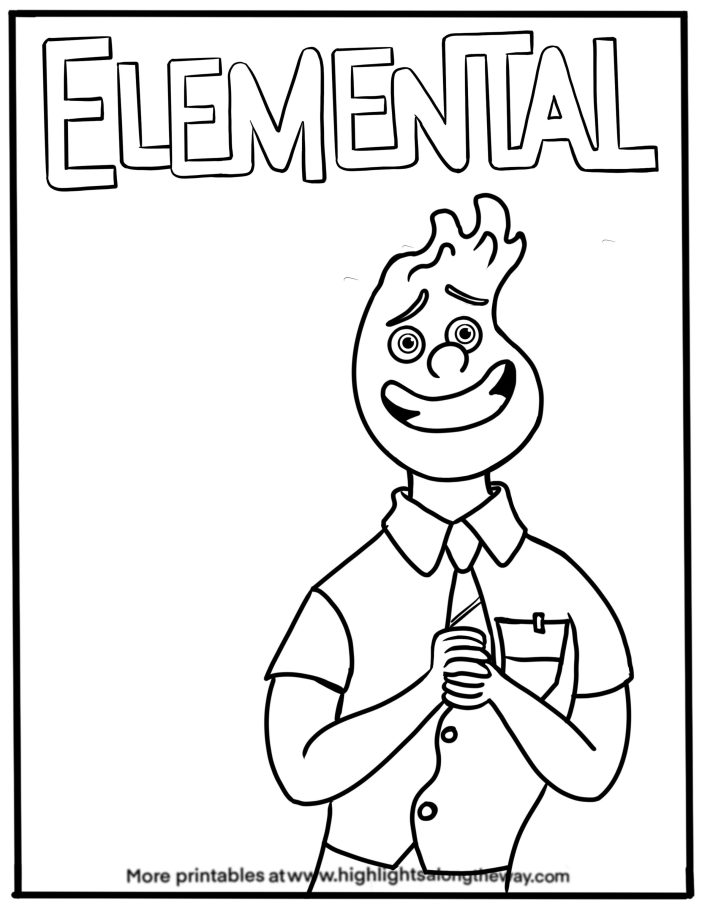 Elemental EMBER Coloring Page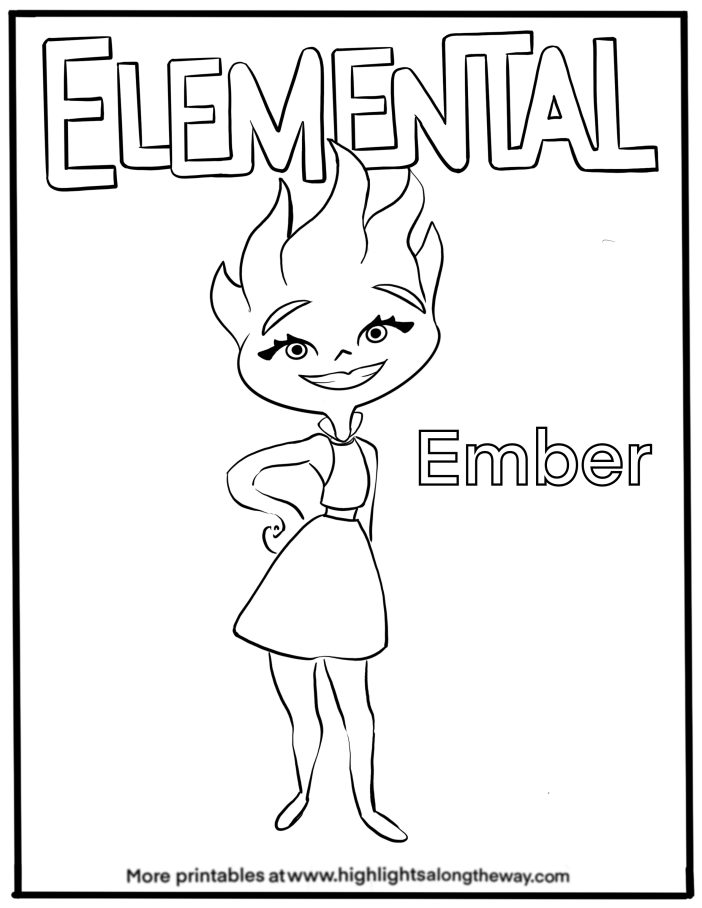 Elemental Trailer
Elemental Printable Connect the Dots – Clod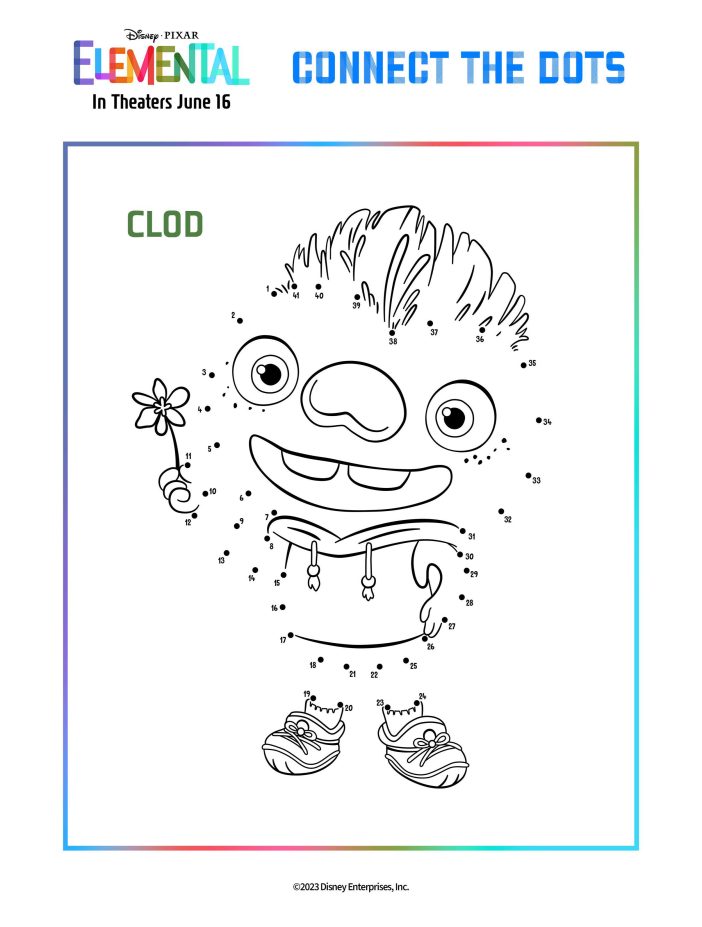 Elemental Printable Color By Number Sheets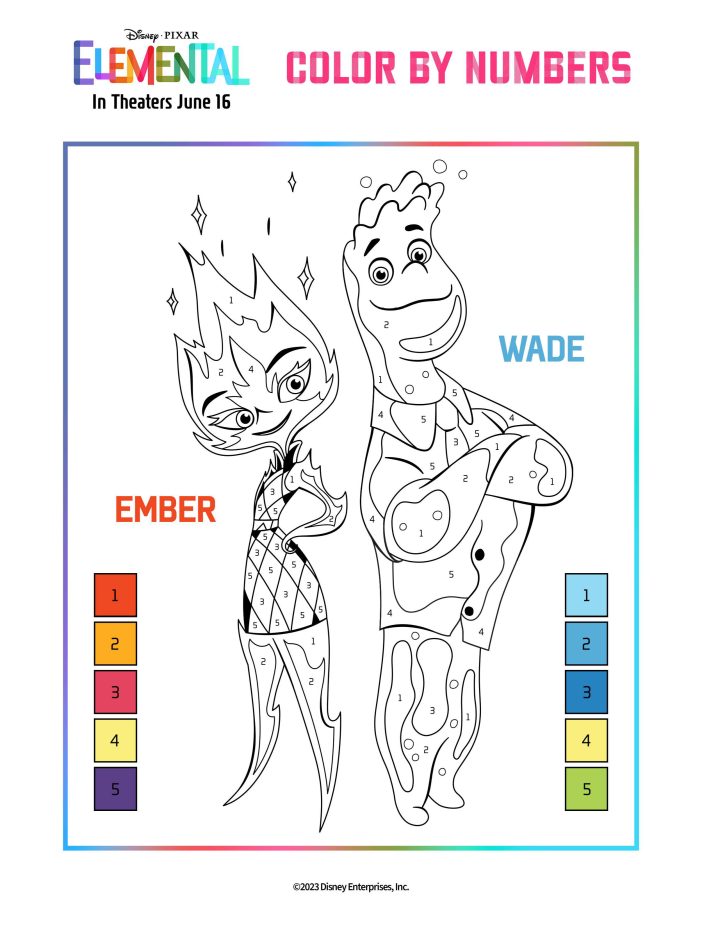 Lutz Elemental Color By Number Coloring Page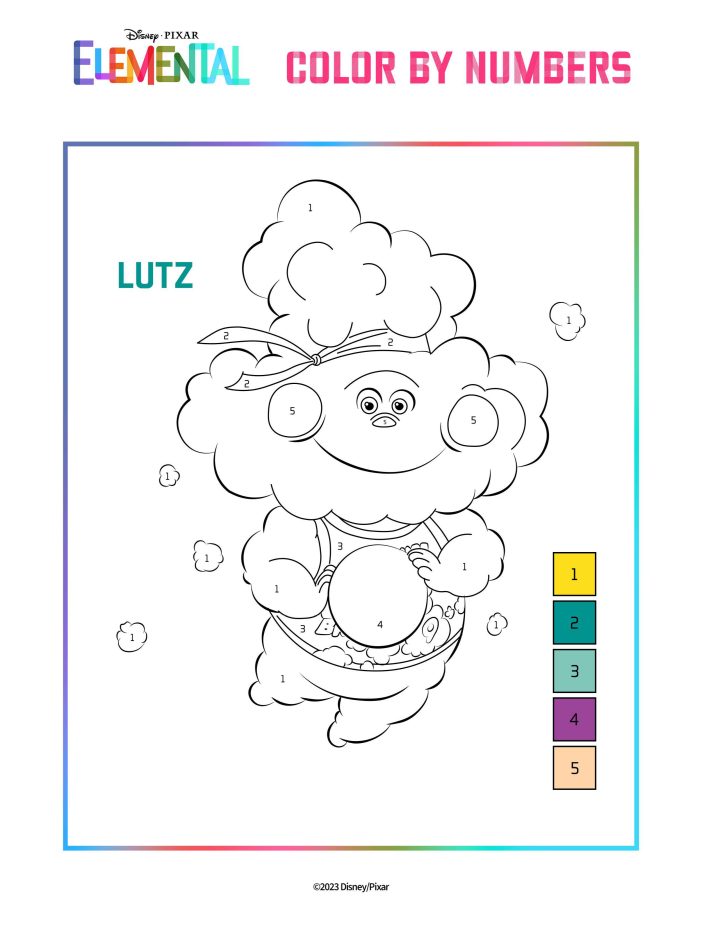 Fern – Elemental "Color By Numbers" Printable Activity Page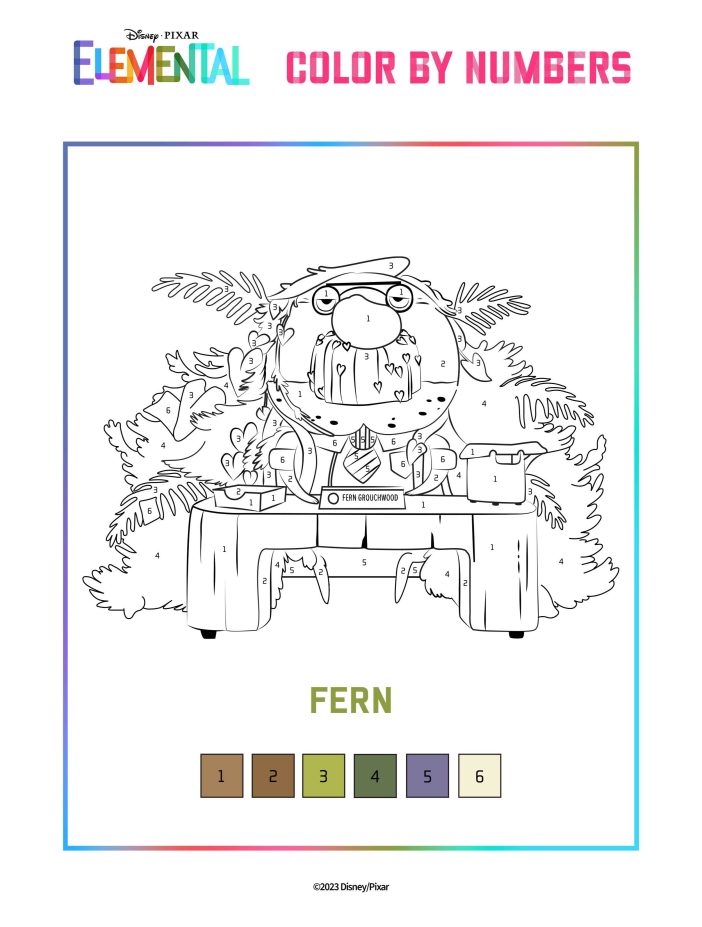 Color Wade, Ember, Clad, Lutz, and Fern by number. Color-by-number activities are a great way for the youngest of kids to learn their numbers and colors.
Elemental Printable Maze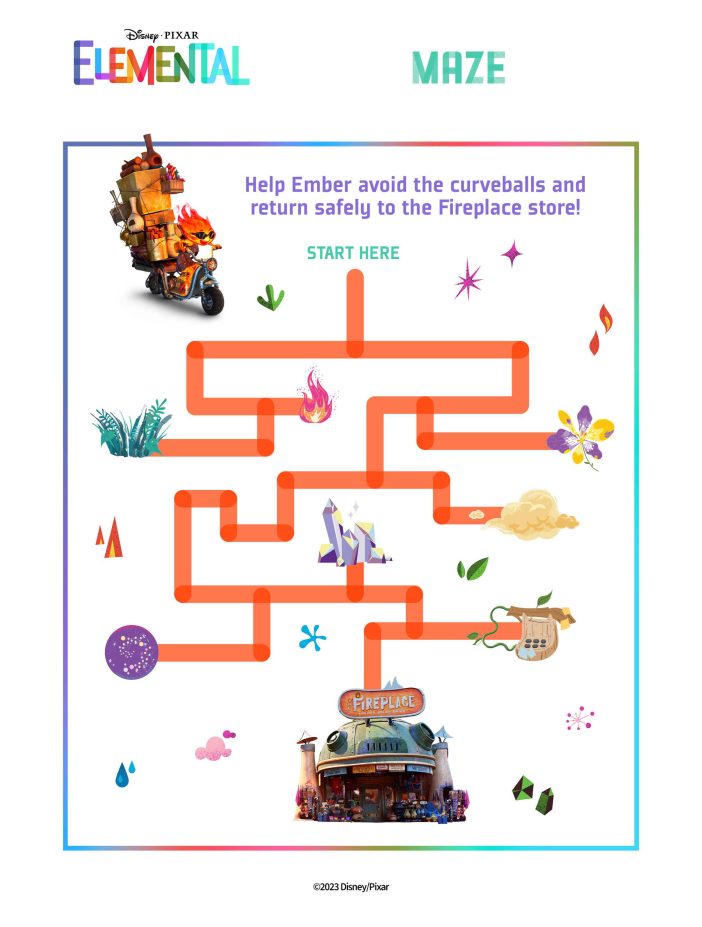 Help Ember through the simple maze. Mazes are a wonderful activity for kids to have fun and learn. Mazes are an excellent exercise for kids who need help with fine motor skills. We always printed out free Disney printable activity pages for our kids when they were little.
Elemental Free Printable Hat Activity Pages
Water – Element – FREE Printable Party Hat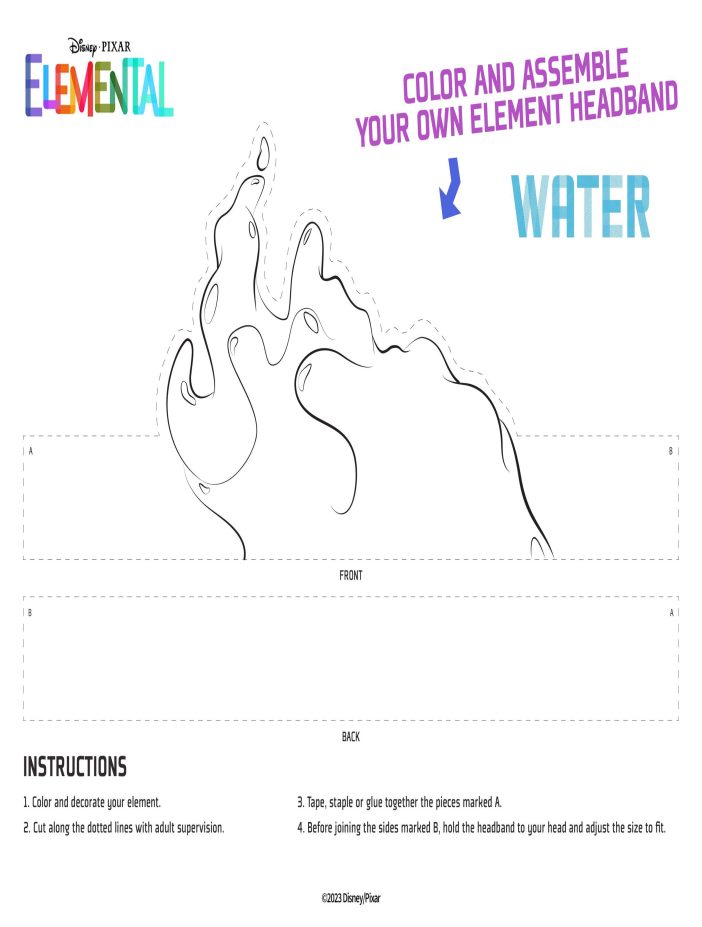 Fire – Element – Free Printable Party Hat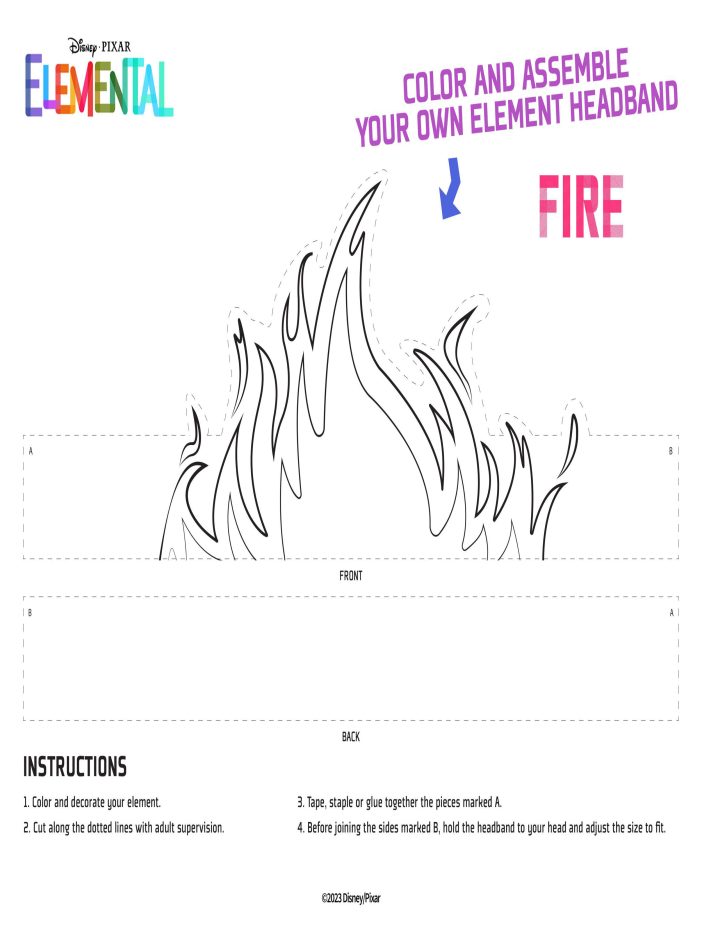 Air – Element – Free Printable Party Hat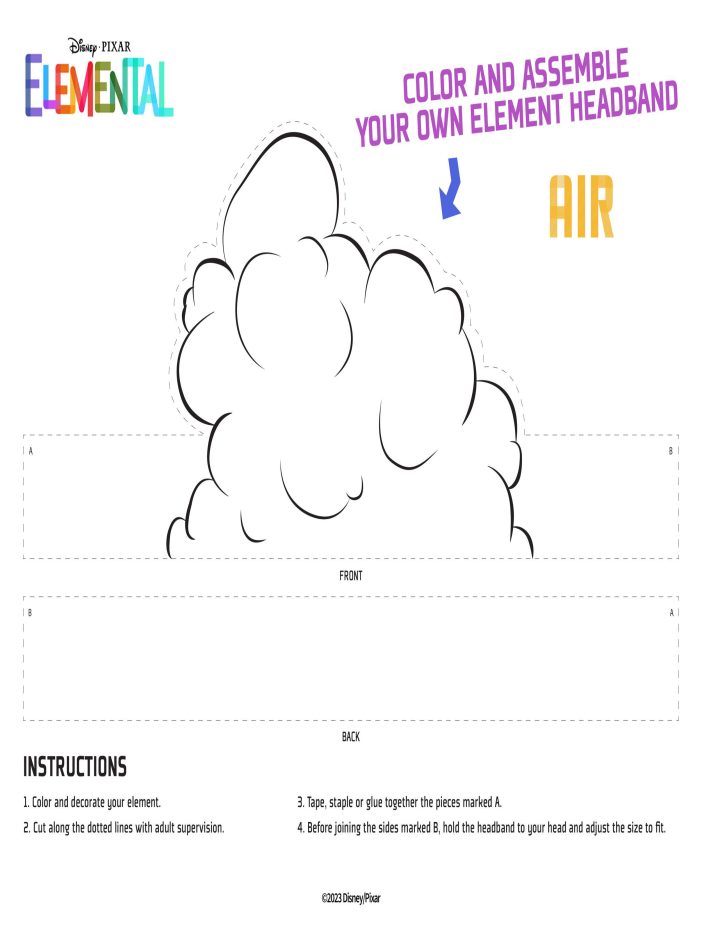 Elemental Hats feature all of the Elements featured as characters in Elemental City. Fire, Water, Earth, and Wind are all represented. Print out and color for dress up. Wear your adorable hat to the movies when you see Elemental in theaters. Printable Elemental Hats are also a perfect FREE Birthday Party activity. Kids can wear these unique hats instead of traditional party hats.
Elemental "Spot the Difference" Activity Printables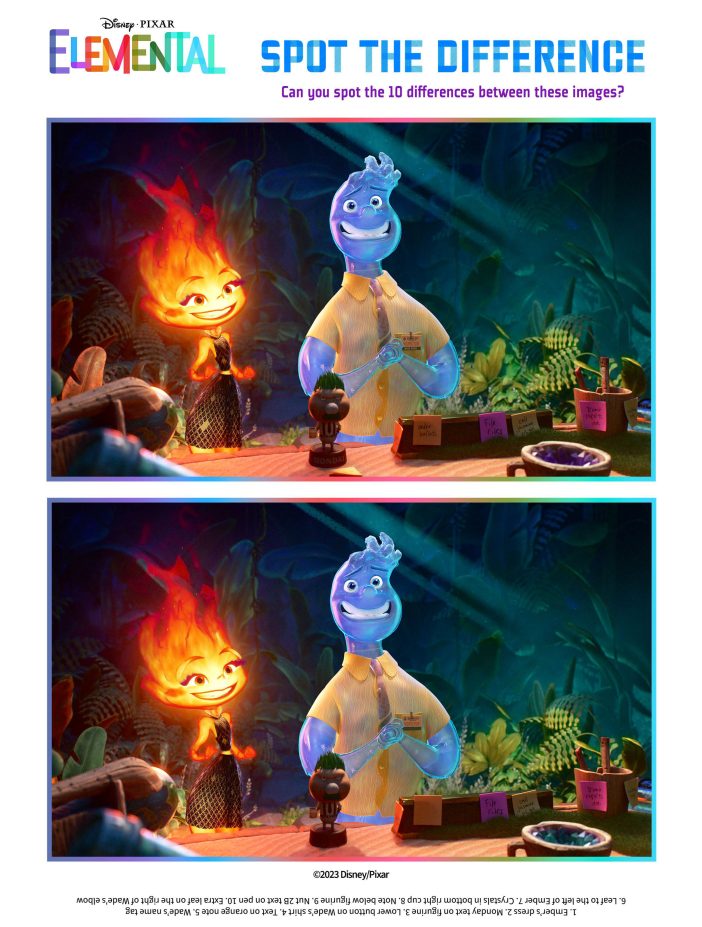 Can you find all of the subtle changes made to the colorful backdrop of Elemental? Pay attention to detail, some of the changes are really small.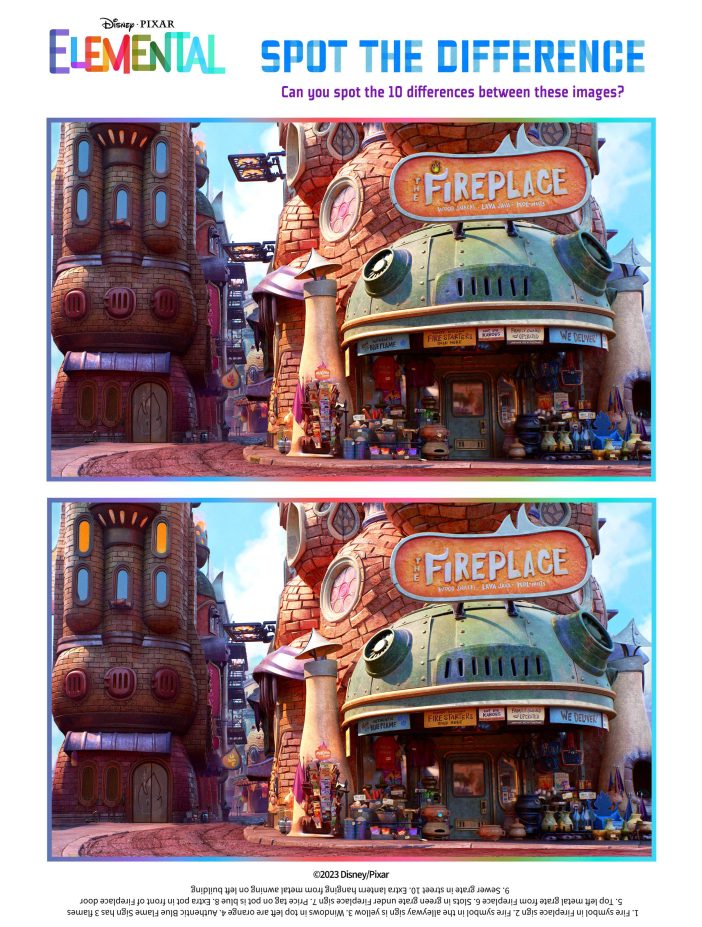 "Find the Elements" Hidden in the Picture – Click and Print!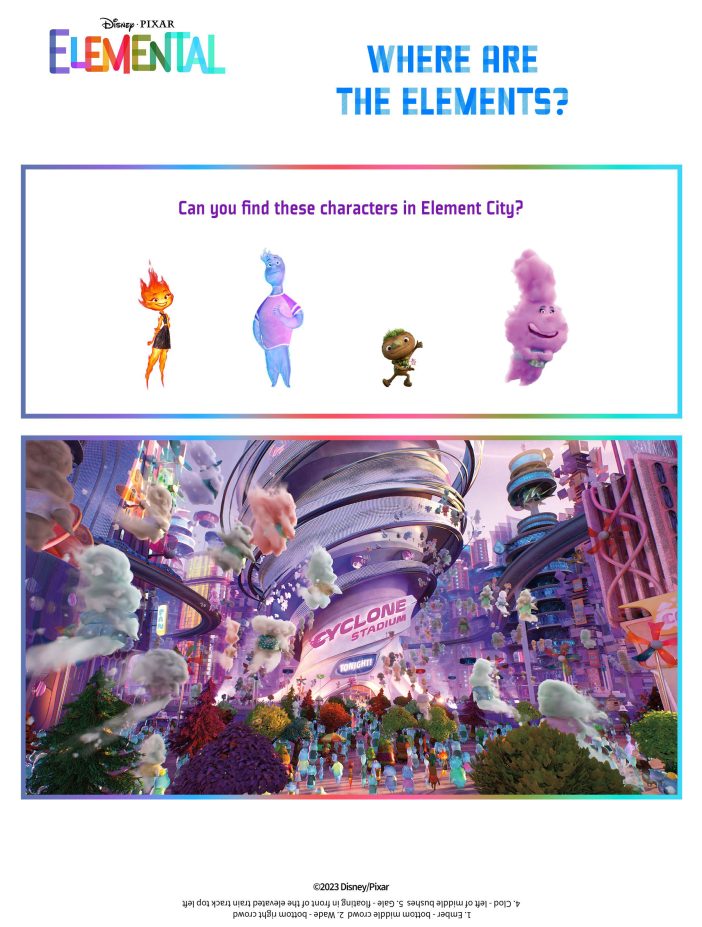 Cleverly hidden characters are in the printable. Look carefully and see if you can find each one!
Draw Yourself in Element City!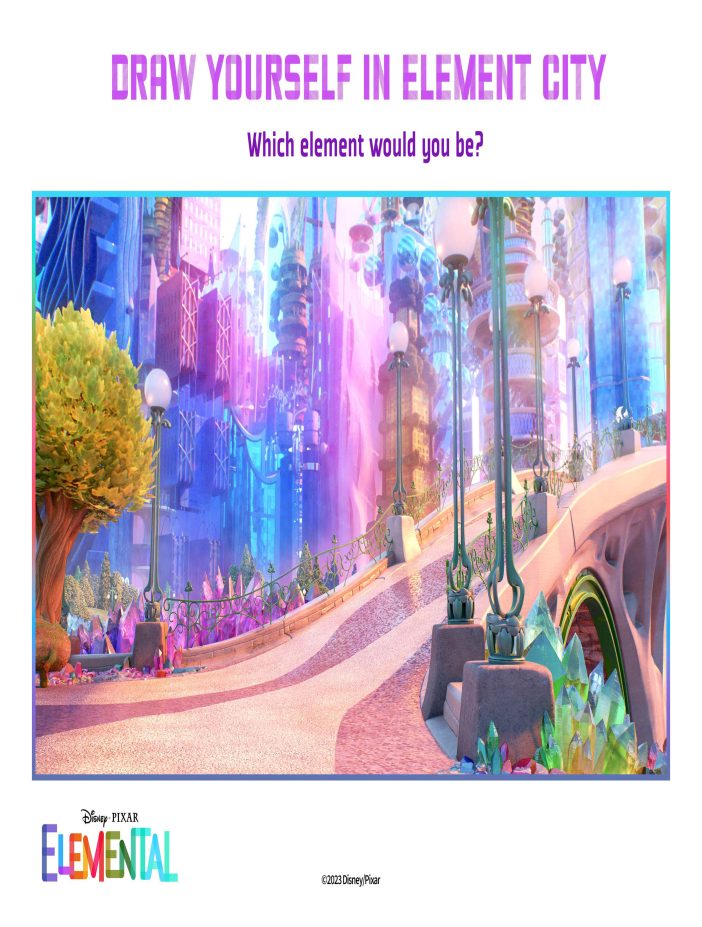 Make yourself part of the fun by drawing yourself as one of the Elements. This is your chance to be a Pixar Character Designer and animator. Let your creativity flow!
Pixar Animation Studios revealed details about its 27th feature film, "Elemental," which will release on June 16, 2023. Directed by Peter Sohn ("The Good Dinosaur," "Partly Cloudy" short) and produced by Denise Ream ("The Good Dinosaur," "Cars 2"), the film journeys alongside an unlikely pair, Ember and Wade, in a city where fire-, water-, land- and air-residents live together. The fiery young woman and the go-with-the-flow guy are about to discover something elemental: how much they actually have in common.
Elemental Movie Poster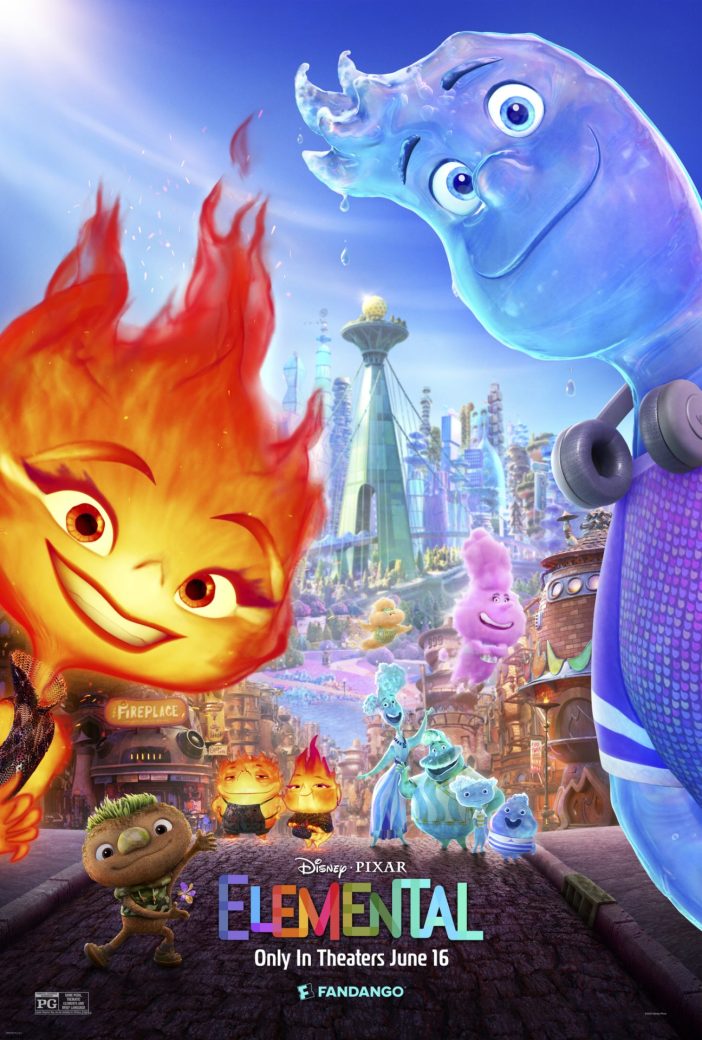 What is Elemental About?
Elemental is being called Pixar's first "Rom Com", and I cannot wait to share more. Elemental's main characters are Wade (water) and Ember (fire). We will share more about Elemental as it is released!
Who are the Characters in Elemental?
Characters in Elemental are based on the Elements. Characters represent, water, fire, wind, and earth. We cannot wait to introduce you to all the characters! Wade is based on Water. Ember is inspired by Fire. We will share more when we learn more!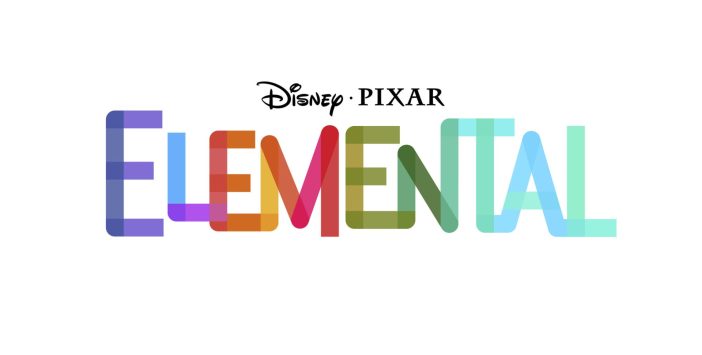 "Elemental" is an original film inspired by Sohn's childhood in New York. "My parents emigrated from Korea in the early 1970s and built a bustling grocery store in the Bronx," said the director. "We were among many families who ventured to a new land with hopes and dreams—all of us mixing into one big salad bowl of cultures, languages and beautiful little neighborhoods. That's what led me to 'Elemental.'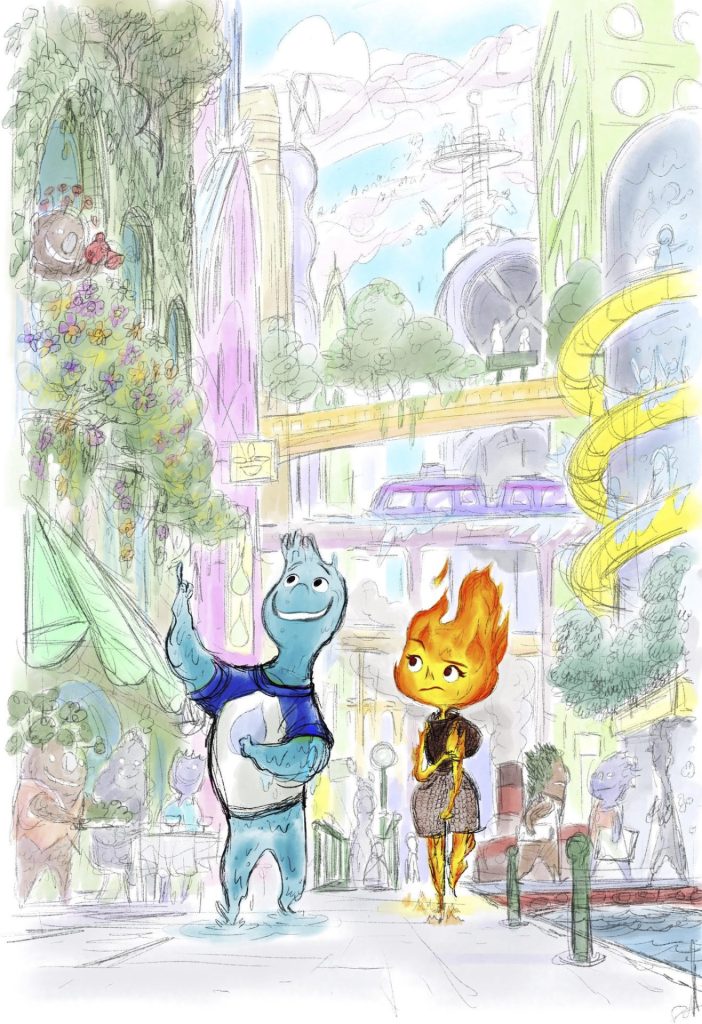 "Our story is based on the classic elements—fire, water, land and air," Sohn continued. "Some elements mix with each other, and some don't. What if these elements were alive?"
Coloring pages featuring Elemental Characters are sure to come! Stay Tuned!
Disney and Pixar's "Elemental" is an all-new, original feature film set in Element City, where Fire-, Water-, Earth- and Air-residents live together. The story introduces Ember, a tough, quick-witted and fiery young woman, whose friendship with a fun, sappy, go-with-the-flow guy named Wade challenges her beliefs about the world they live in. Directed by Peter Sohn, produced by Denise Ream, p.g.a., and executive produced by Pete Docter, "Elemental" features a screenplay by John Hoberg & Kat Likkel and Brenda Hsueh with story by Sohn, Hoberg & Likkel and Hsueh. The film's original score was composed and conducted by Thomas Newman. "Elemental" opens only in theaters on June 16, 2023.
YouTube: https://www.youtube.com/pixar/
Facebook: https://www.facebook.com/PixarElemental
Instagram: https://www.instagram.com/pixarelemental/
Twitter: https://twitter.com/pixarelemental
Hashtag: #Elemental