Family Movie Night – The Boxtrolls and activity sheets!
Disclosure: This post is part of a social shopper marketing insight campaign with Pollinate Media Group® and Universal Pictures, but all my opinions are my own. #pmedia #BoxtrollsFamilyNite https://my-disclosur.es/OBsstV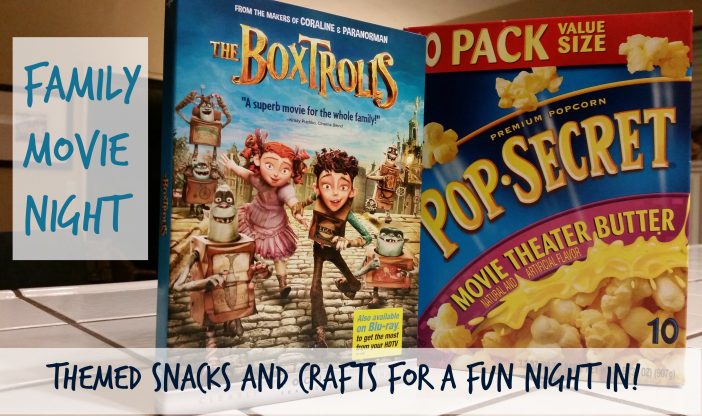 Our family loves animation and they are typically the only DVDs we purchase for our home. Our kids missed The Boxtrolls in theaters so they were thrilled to pick it up at Walmart when it was released on January 20th!  We bought the movie, Pop Secret 10 count box Movie Theatre Popcorn, and some other sweet treats in preparation for our Friday night family date night.  Home movie nights are a fun and expensive way to spend some quality time together and we like to make an event out of it.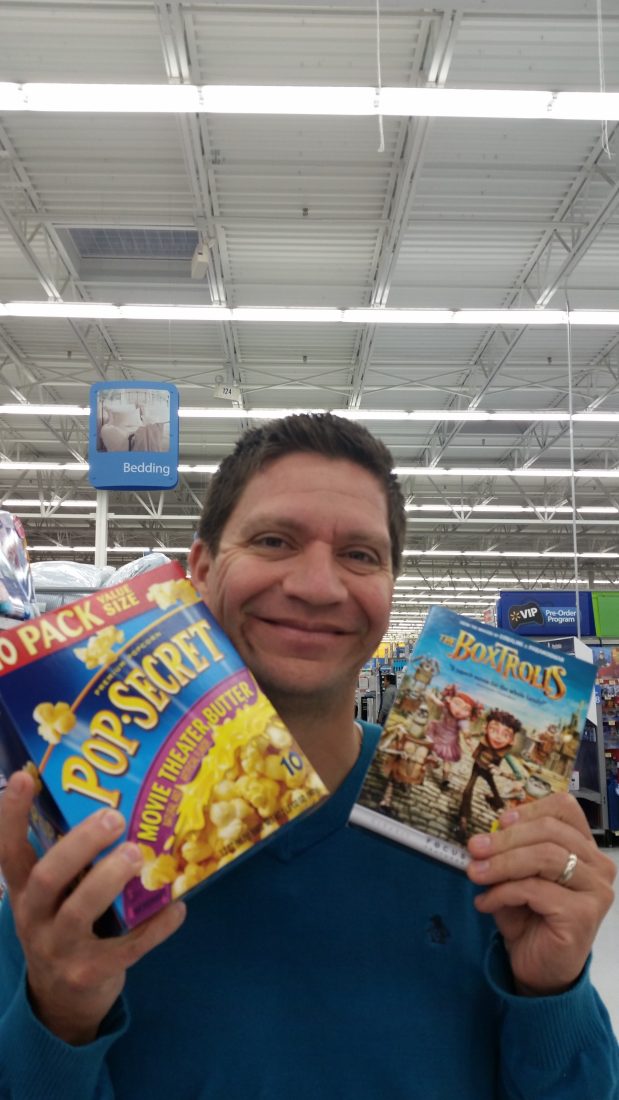 We picked up The Boxtrolls & Pop Secret while running weekly Walmart errands, the kids had no idea!  It was a fun surprise!
I should point out The Boxtrolls is rated PG; our big kids are 8 and loved it but it wasn't our three year old's favorite – you might want to hold off on showing it to the littlest of kiddies.
I don't know if you have seen The Boxtrolls yet, but if you have you know they are kinda messy little trolls (to say the least!).  We decided to make "Boxtroll Popcorn" as our special movie watching treat.  What is Boxtroll popcorn you ask?  Well, it is messy; obviously!  Oh! And it is delicious!
Just like most kids, ours enjoy something sweet and chocolaty as well as popcorn as they watch – we basically decided to combine the two in a delicious salty, sweet, messy combo that we are sure our Boxtroll friends would very much enjoy.
Boxtroll Popcorn by J & S

Ingredients
Pop Secret 10 count Movie Theater Popcorn
Chocolate Bar
Graham Crackers
Mini Marshmallows
Raisins
Almonds
Step one – pop your popcorn in the microwave
Step two – melt your chocolate bar (we do it on the stove on low)
Step three – mix in all items except chocolate while your chocolate is getting all melty
Step four – drizzle the chocolate all over the top of your popcorn mix
Step five – eat it all up!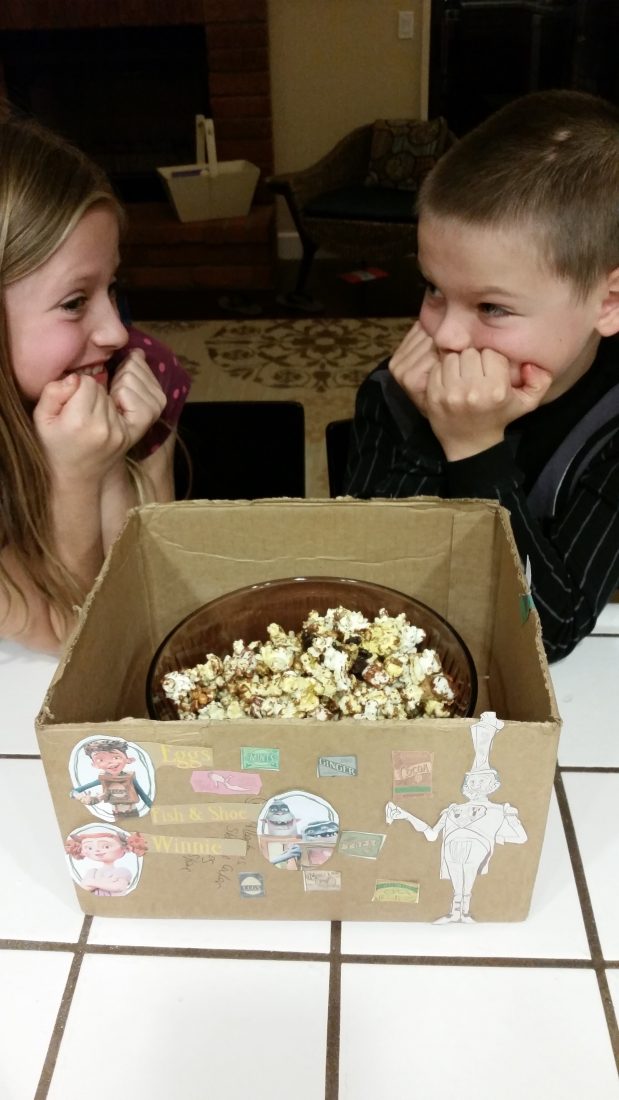 We took it a step further and decorated our very own "Boxtroll Popcorn Serving Bowl" – aka a mailing box that they decorated with these adorable Boxtrolls Printables!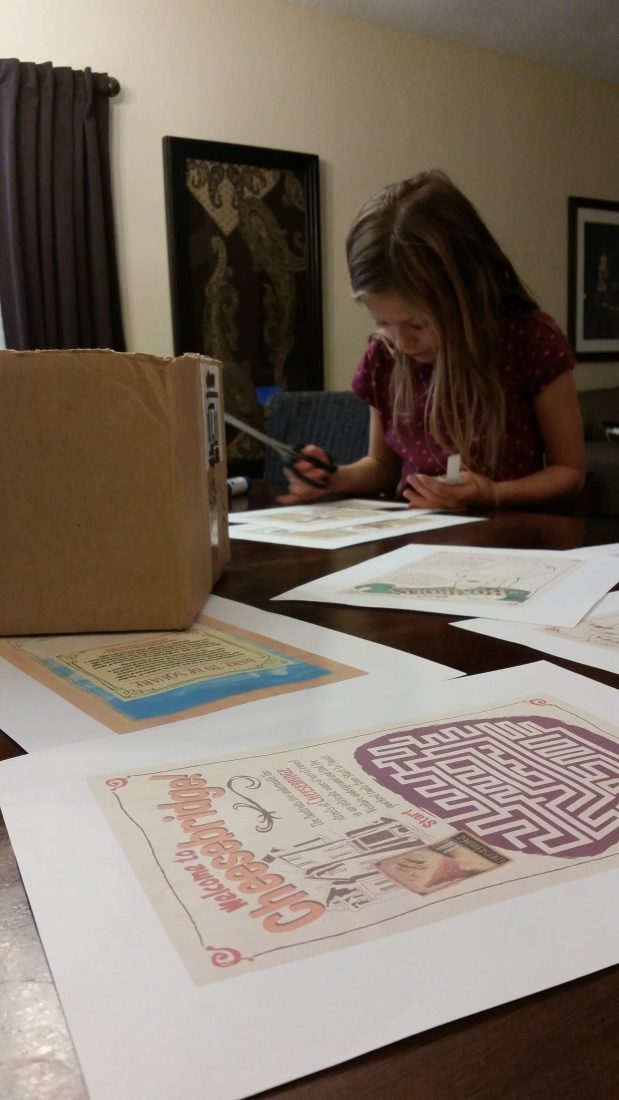 The kids thought it was hilarious and it was certainly fitting. The Boxtrolls printable activity sheets were really fun, and then they simply cut out the cute pictures and glued them to their box.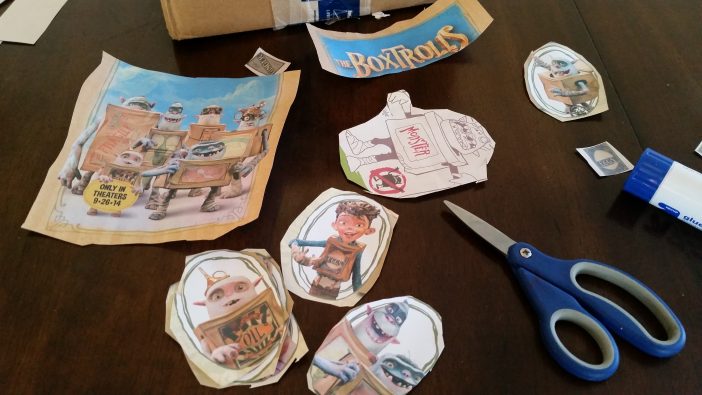 This is obviously not a very fancy craft; but I mean, The Boxtrolls are not fancy so we thought it was perfect!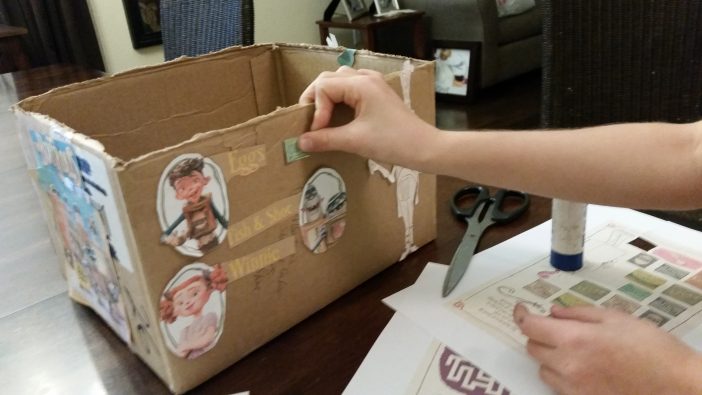 Our big kids loved The Boxtrolls for family movie night and they especially loved it with a themed snack and 'bowl' – do you do special crafts and snacks for movie night?  I'd love for you to tell me about it in the comment section – we try to do a fun movie at least a couple times a month.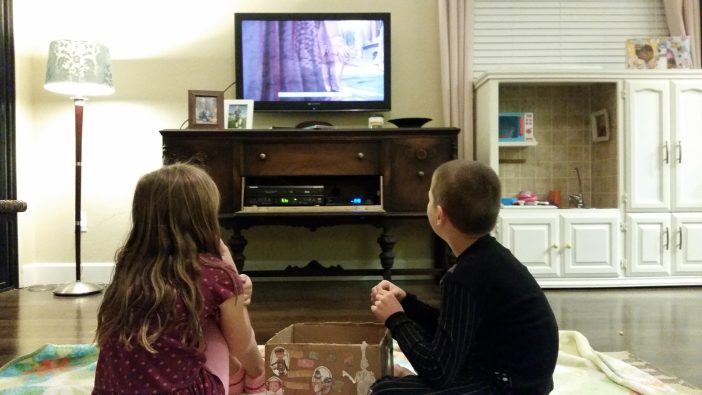 The Boxtrolls is available on DVD and Blu-Ray while supplies last at Walmart stores across the country!  I highly suggest grabbing some Pop Secret 10 count Movie Theatre popcorn and Boxtroll popcorn fixin's while you are there!