Fauci Ouchie Free Printable Coloring Sheet
Disclosure: This site uses affiliate links. I'm not a doctor. You should talk to yours. Wear a mask.
Update! Baby's first Covid Vaccine! Kids now ages six months and up are eligible to be vaccinated against Covid. Time to reshare this free printable coloring page. As we all learn to live in a world with Covid, let's still do our best to keep one another safe. I'm glad that little ones will have this extra layer of protection, but remember that vaccines are not 100% effective. Let's still do our part to keep one another safe.
Breaking news, kids ages 5 – 11 can now get their first Covid vaccine! Fight Coronavirus by getting your Covid-19 vaccine as soon as you can. Our kids keep asking when they can get their 'Fauci Ouchie' and we tell them as soon as possible. Click and print this coloring page. Once you get your Covid Vaccine you can also get a FREE Krispy Kreme donut EVERY DAY of 2021! WHAT?!

Fauci Ouchie Printable Coloring Sheet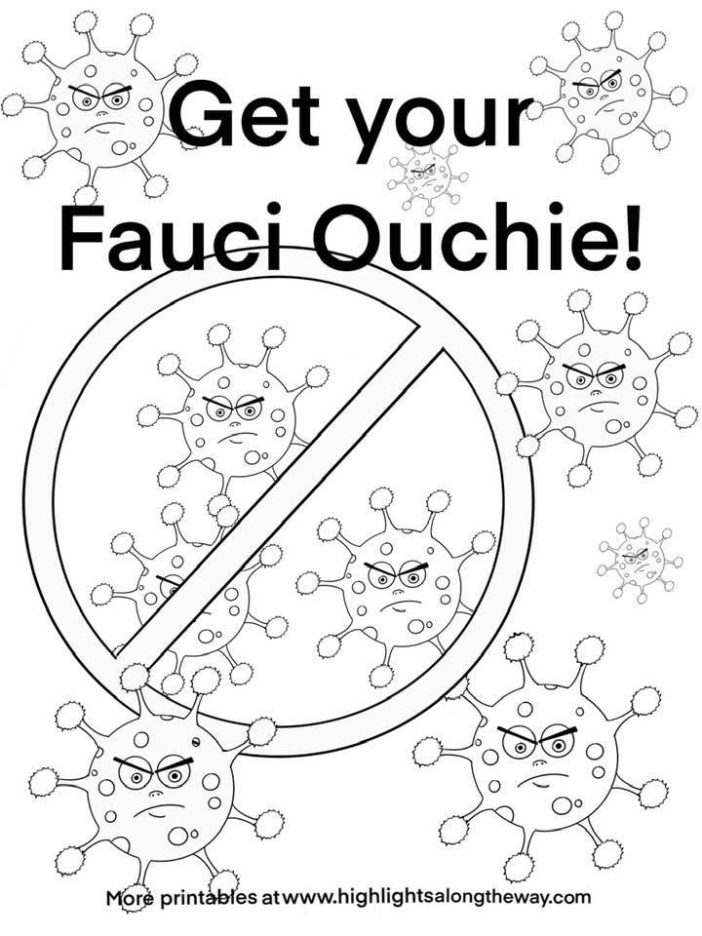 Do not miss out on your free Krispy Kreme donuts!
A dozen more FREEBIES just for getting your Covid Vaccine!
Make sure to check out many other printables on our site. If you enjoy these free printable coloring sheets inspired by little baby Yoda, make sure to check out our printable section featuring Go Dog, Go! Coloring sheets Gabby's Dollhouse Coloring Sheets , We Can Be Heroes Coloring Sheets, Sharkboy and Lavagirl Coloring Sheets, American Girl Doll Coloring Sheets , Olaf Coloring Sheets, Coco Coloring Sheets , Trolls Coloring Sheets , and so many more on our site!