Festival of Holidays at The Disneyland Resort! Get a month FREE when you buy a Disneyland pass!
Disclosure: We attended a media event at Disneyland. Tickets and treats were complimentary for editorial consideration. Opinions are our own.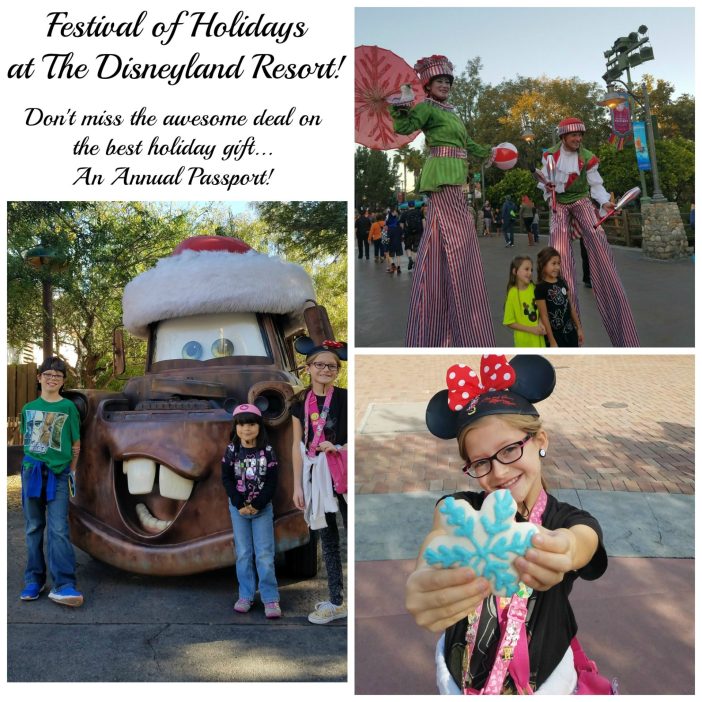 The holiday season is in full swing at the Disneyland Resort.  Every year we look forward to Christmas time at the Disneyland Resort.  While we love the holiday merriment we see year after year, we are always excited to see what's new.  Last year the big new addition was Season of the Force, which you can still enjoy at Disneyland!  This year Disney has outdone themselves with Festival of Holidays at Disney California Adventure Park.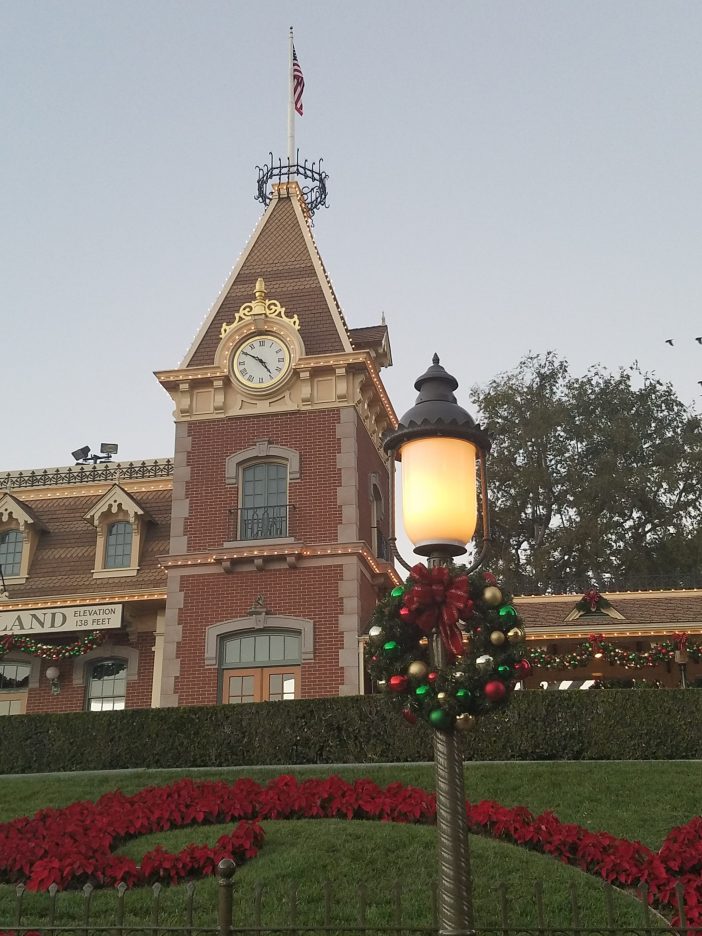 Holiday decor is around every corner at Disneyland, Disney California Adventure Park, Resort Hotels, and even Downtown Disney! Giant Christmas trees, garland, festive bows, are everywhere! Each land has it's holiday themed decor tailored perfectly to fit right in.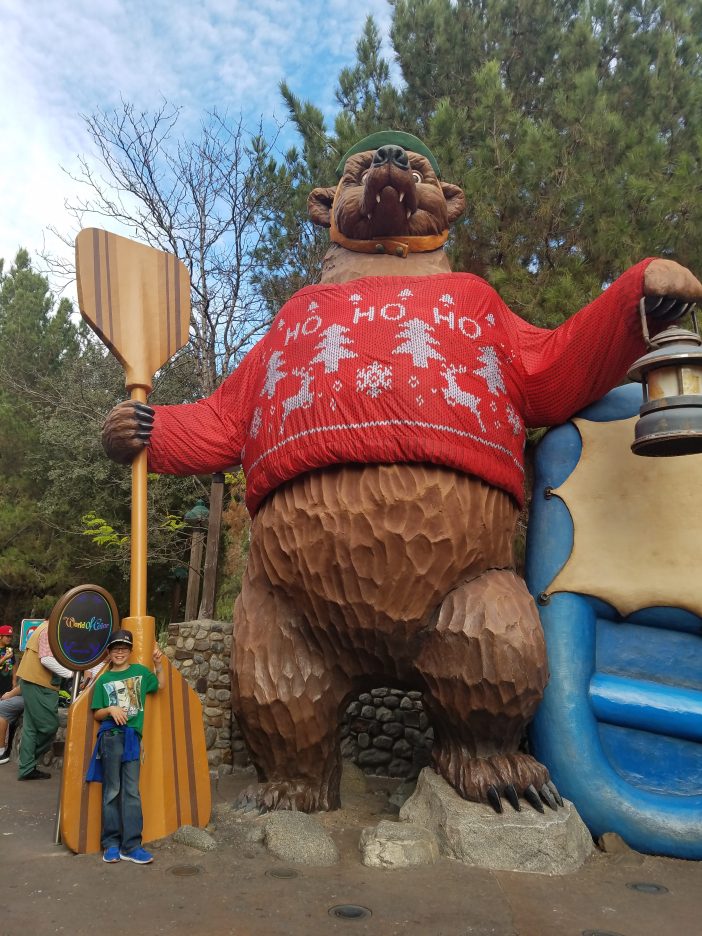 You will find Santa in a different location than in years past. Make sure to chat up elves, write your name in Santa's nice list, and speak with the REAL Santa himself! This new location suits Santa perfectly and I believe guests will love it!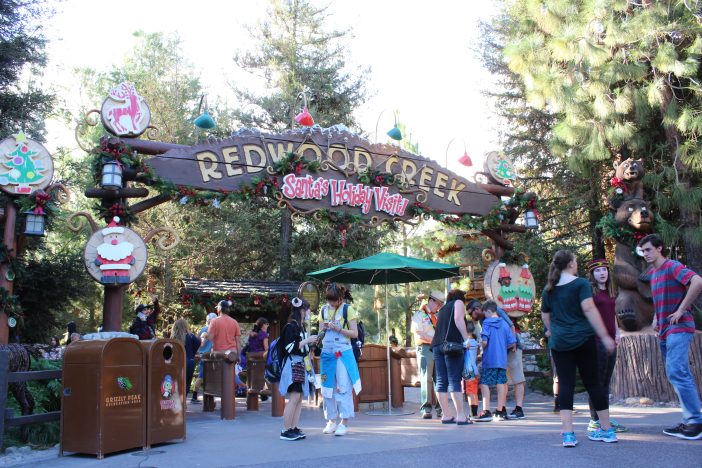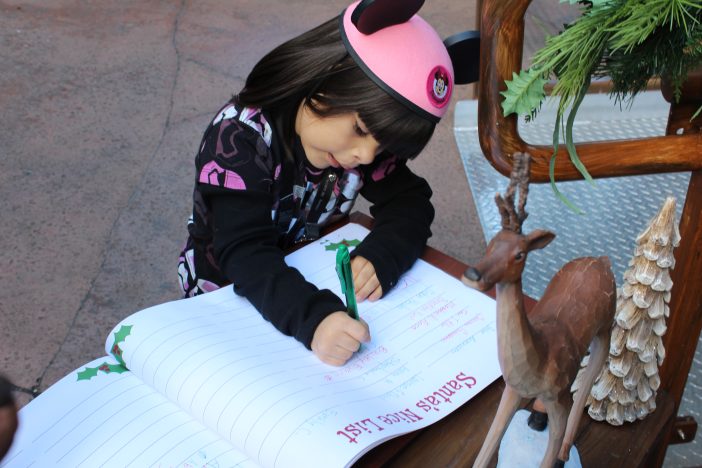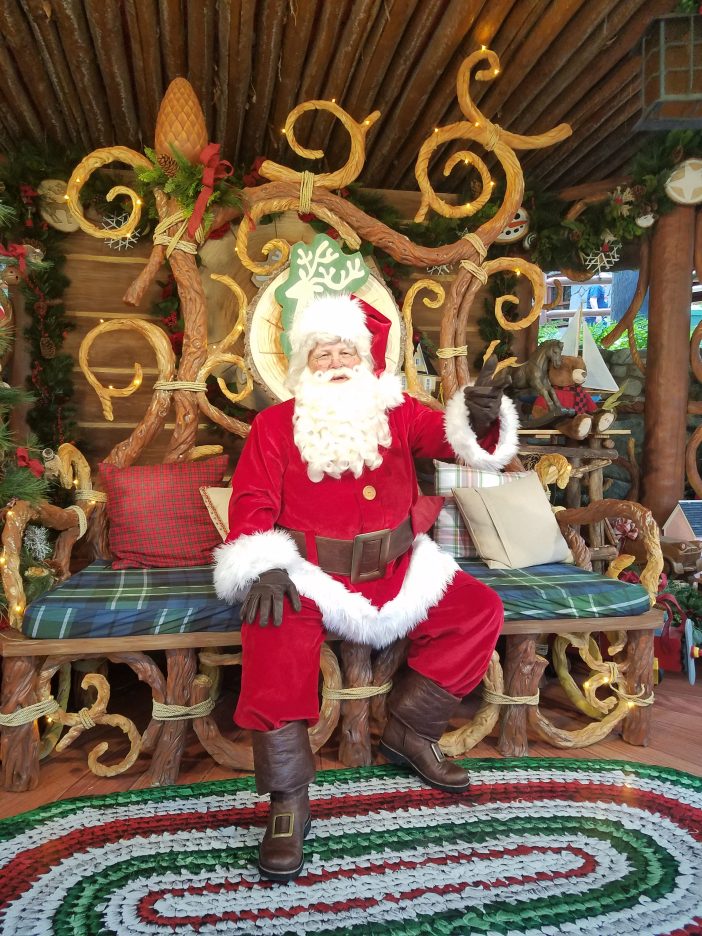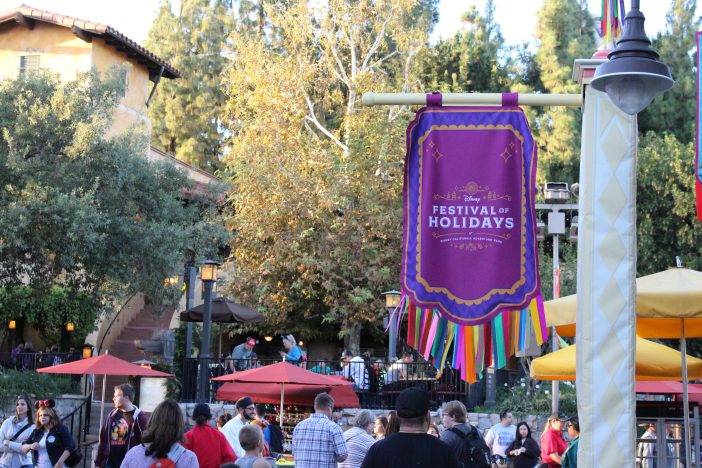 The Festival of Holidays is brand new for 2016.  Throughout Disney California Adventure Park guests can enjoy holiday festivities that inclusively celebrate cultures from all over the world. Celebrations include Christmas, Diwali, Hanukkah, and Three Kings Day.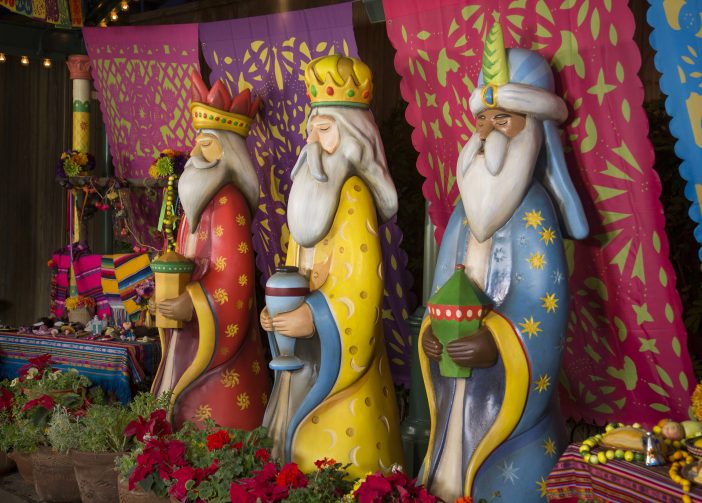 (photo credit Disney)
Special holiday entertainment is all over the park.  While guests can enjoy many of the entertainment, rides, and attractions they can the rest of the year, there are also nine unique shows just for this season.  The Festival of Holidays entertainment includes appearances by special Disney characters, street parties, cavalcades, live music, and of course dancing!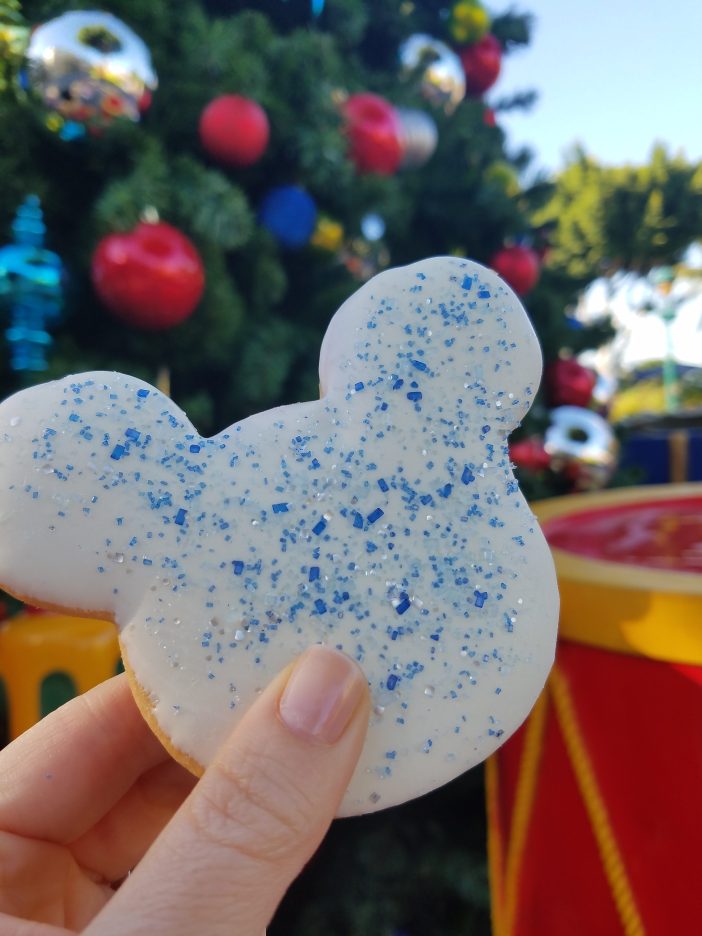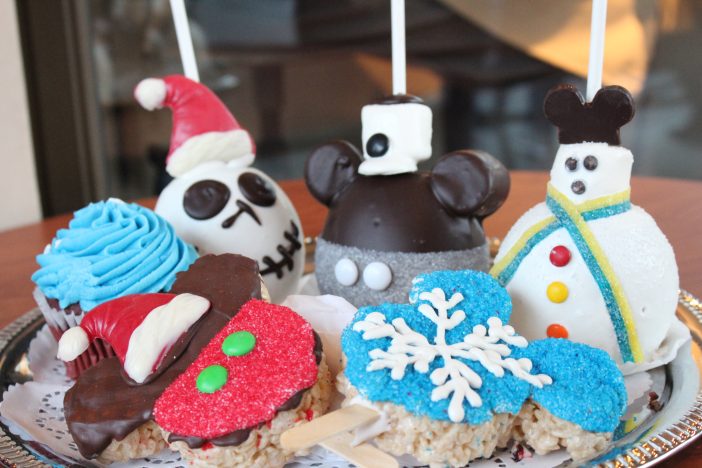 Of course there are food and drink specialties to celebrate the season! One of my favorite parts of a trip to the Disneyland Resort is the food.  Just for Festival of Holidays guests can enjoy 14 kiosks with specialty foods, desserts, and drinks. Sample sized portions offer guests the opportunity to taste so many different choices during their visit.
This glorious little beauty is a Holiday Eggnog Cocktail….. it's a must!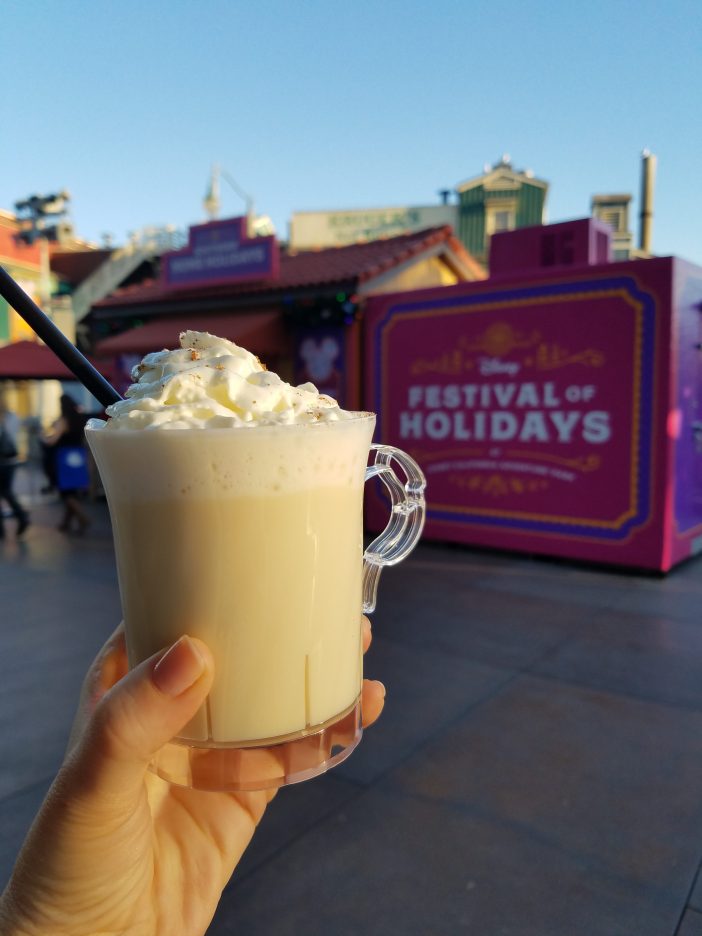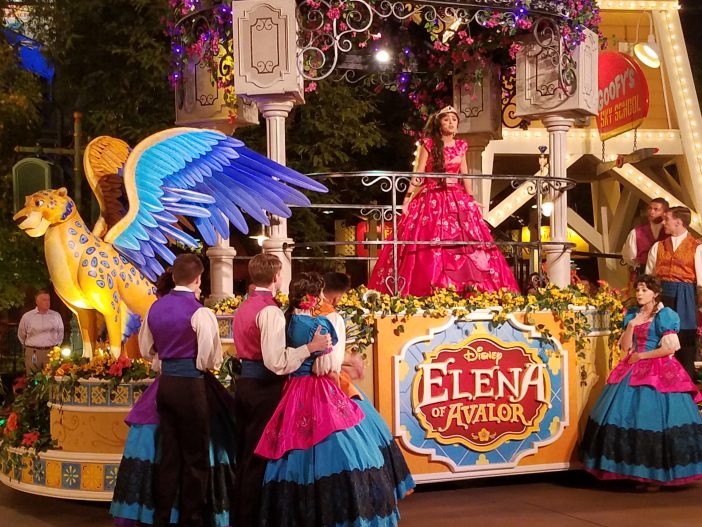 Princess Elena is here!  Fans of Princess Elena will be delighted to see her come to life at the Disneyland Resort.  She makes her debut at Disney California Adventure Park as part of the Festival of Holidays.  Princess Elena performs in a special cavalcade on a float where she sings and dances.  Guests can also meet, greet, and take photos with Disney's first Latina Princess!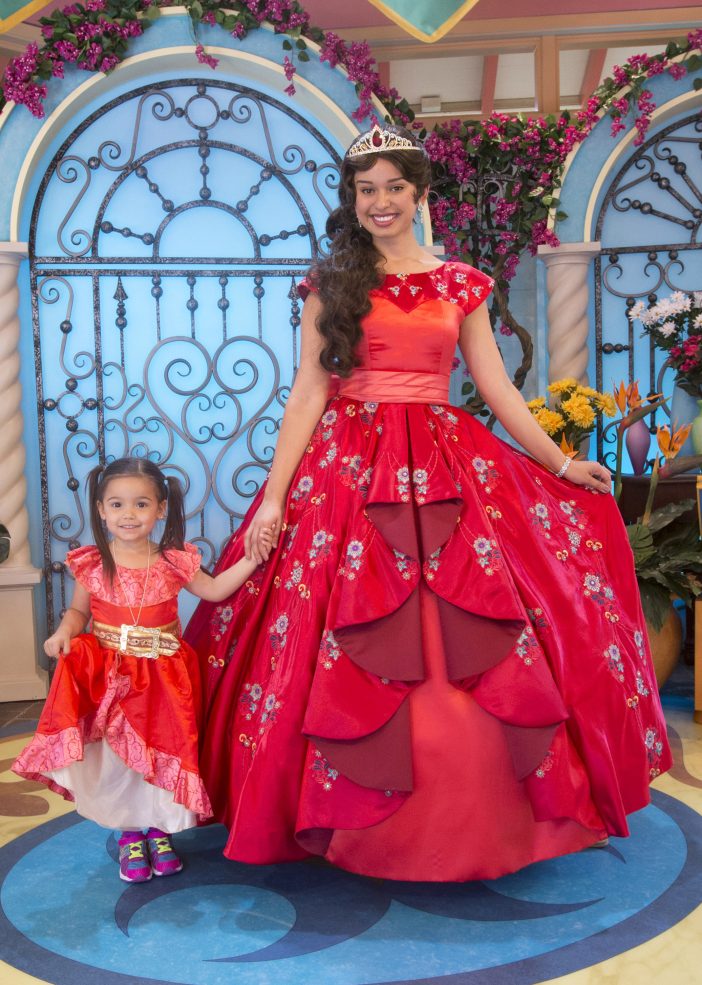 (photo credit Disney)
Disney ¡Viva Navidad! is not new this year, but I had to mention again. The music, treats, crafts, and photo opportunities are spectacular.  The celebration of Three Kings Day (Dia de los Reyes) is  will run January 5-8, 2017, including music and storytelling in Paradise Garden.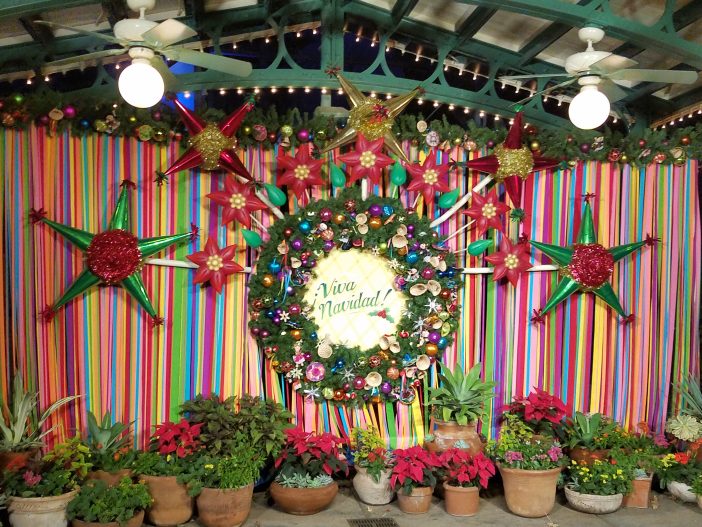 And who can leave Disney California Adventure Park without watching World of Color?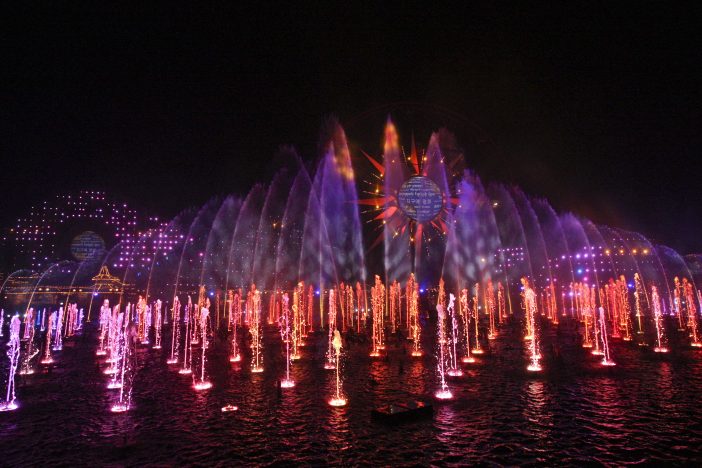 World of Color – Season of Light has been re-imagined once again.  World of Color is a magical show that includes water, lasers, fire, Disney movie clips, music, and more.  This night time show is extremely popular and often changes.  Season of Light will warm your heart with classic holiday music from artists new and old! It is the perfect "kiss goodnight" before leaving Disney for the evening.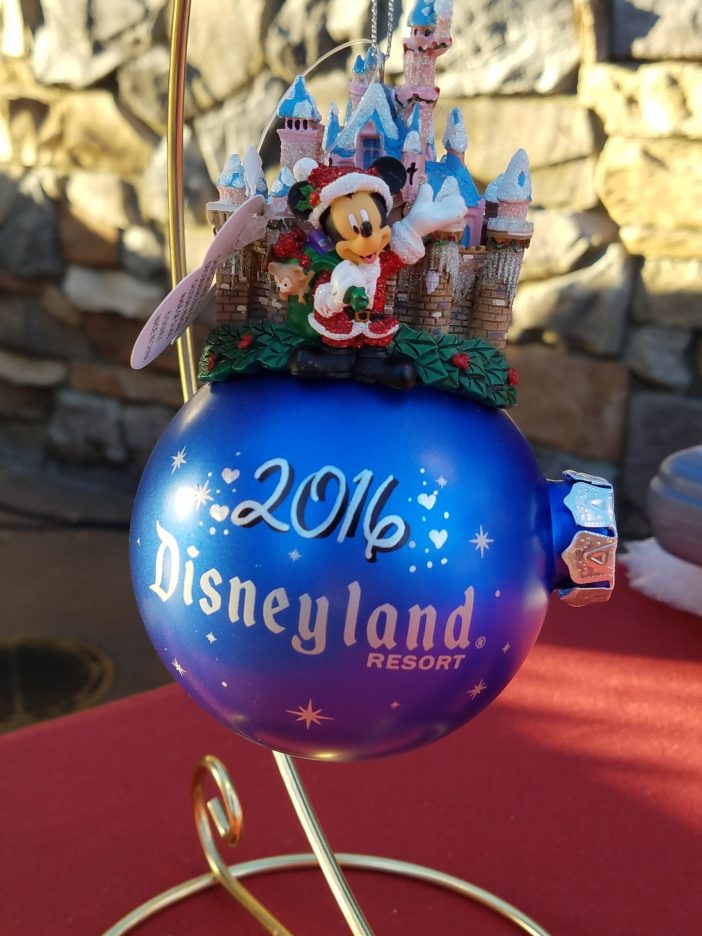 Amazing Gift Idea Alert!
If you are looking to purchase Disneyland Annual Passports – they have an unheard of deal going on just in time for holiday gift giving.  Right now you can get 13 magical months for the price of 12.  Disneyland Resort annual passports are a big purchase but come with hundreds of days of Disney magic for an entire year (and with this deal – a little more than an entire year!).  New passes must be purchased between November 16, 2016 and February 11, 2017.  Prices vary depending on what type of passport you are considering.  The free month offer applies to Deluxe, Signature, Signature Plus, and Premier Annual Passports. Keep in mind that a Disneyland Resort Annual Passport also comes with the benefits of dining and merchandise discounts as well.  The Disneyland Annual Passport Deal can be purchased online or at any Disneyland Resort ticket booth.