Finding Dory Memory Game
One more fun Finding Dory printable to share!  Finding Dory opens just in time for our littlest's birthday on June 17, 2016.  We've been looking forward to this sequel to Finding Nemo for more than a decade and it is finally here!  Everyone knows Dory cannot remember a thing – so of course I love the irony of this printable Finding Dory memory game – seriously, how cute is that?  Just print from your own computer and cut out.  Easy peasy.
Looking for more printables?  We have awesome printable coloring pages and connect the dots – and also the cutest printable mobile.  The Finding Nemo mobile is hanging in our house already. We personally love to space these free printables out as a fun way to count down to the movie opening.  Memory is one of our four year old's favorite games and the big kids love to help her.  Memory cards will be flipped over multiple times and will be ruined quickly if you use regular paper.  You can of course just reprint – but a hot tip if you want it to last longer – print it on card stock for a sturdier set of finding Dory memory game pieces.
Download all 7 finding dory memory game pages or choose the pages you need below.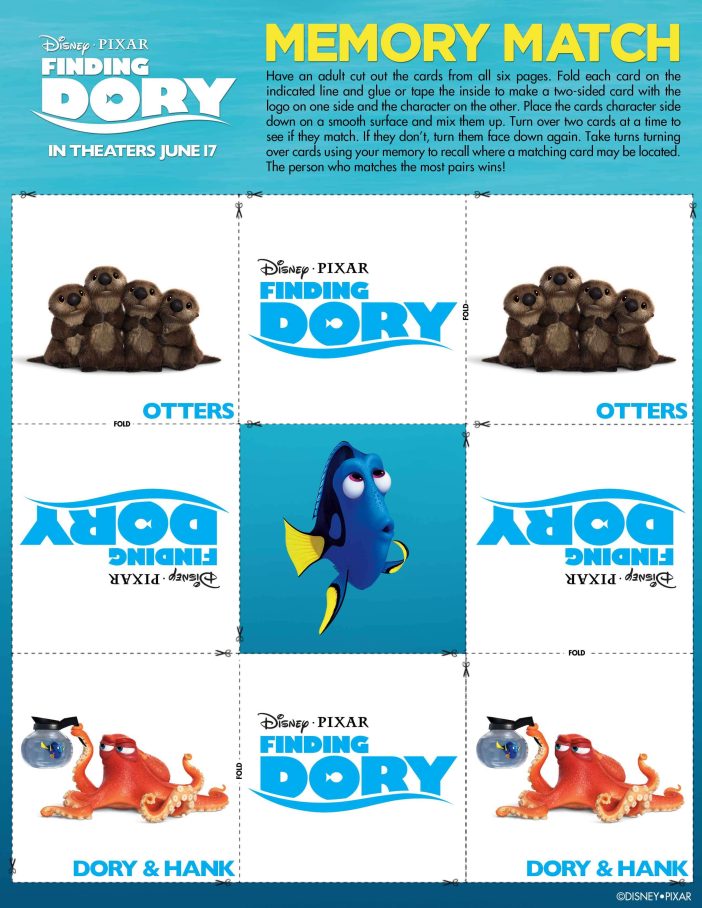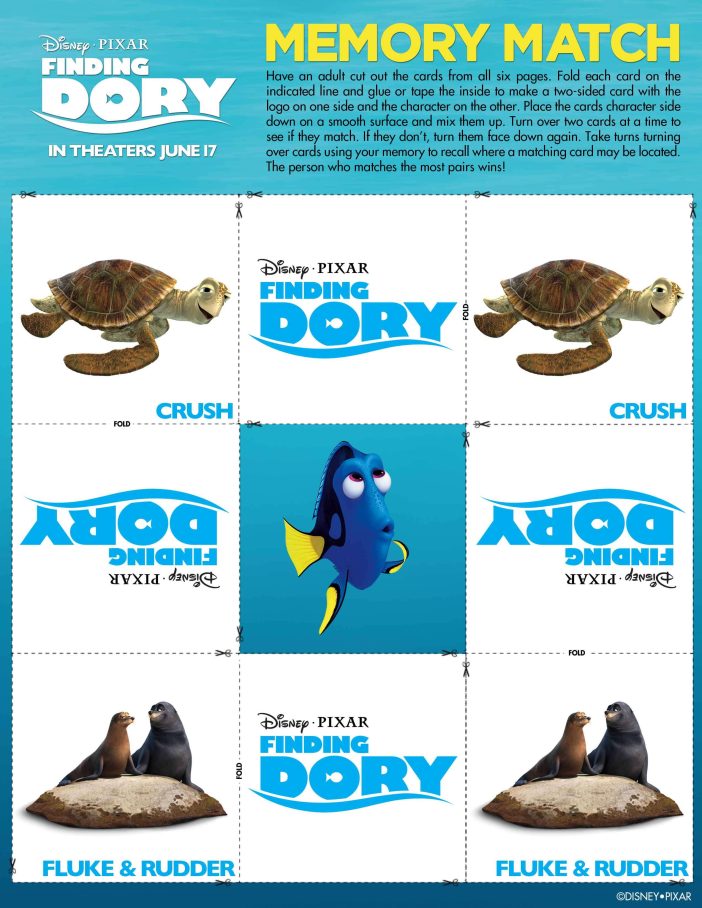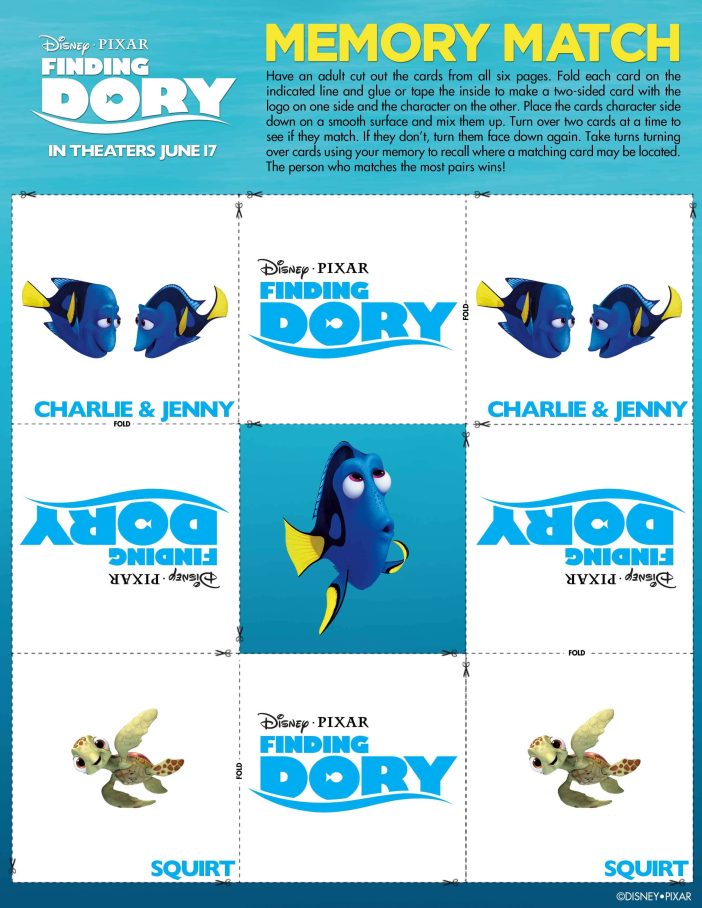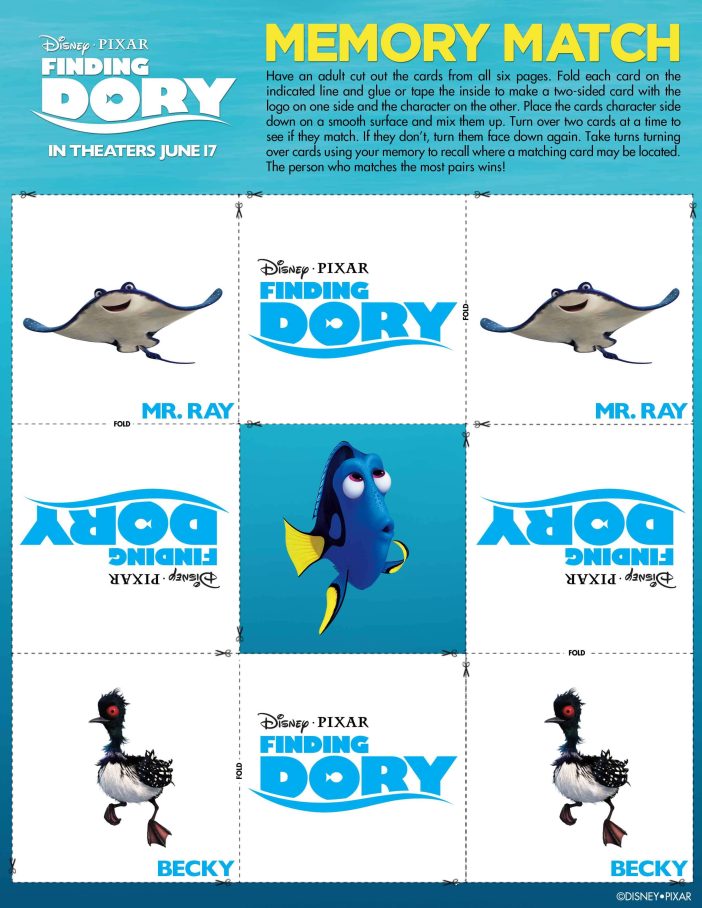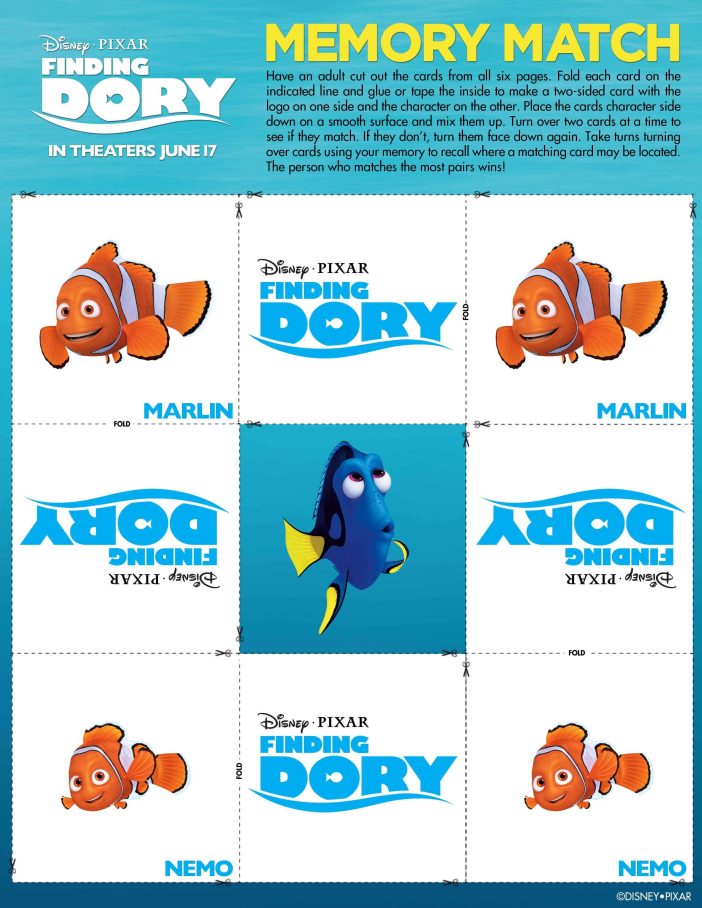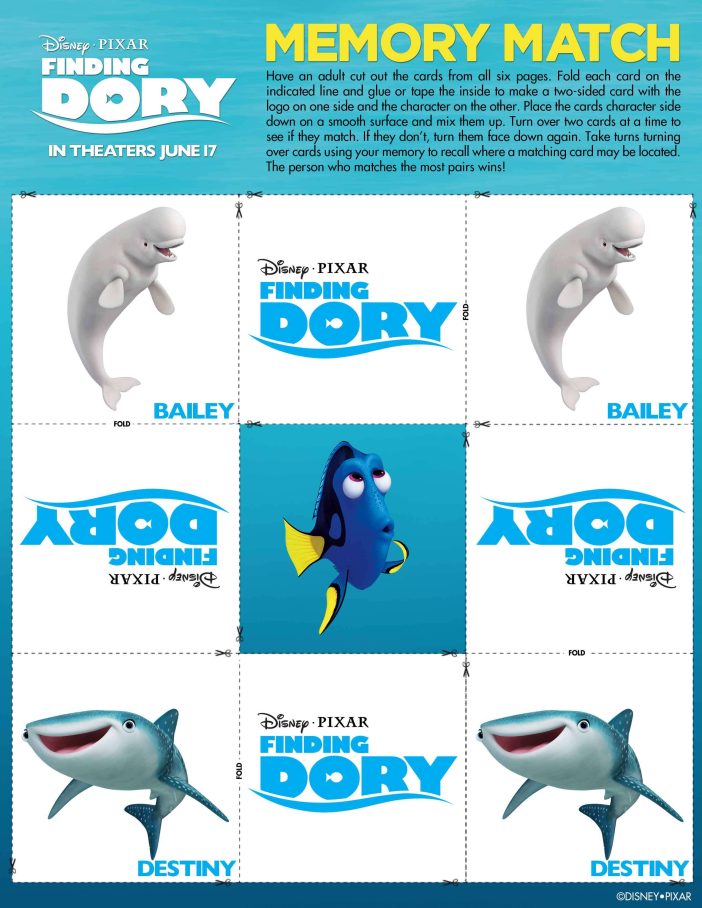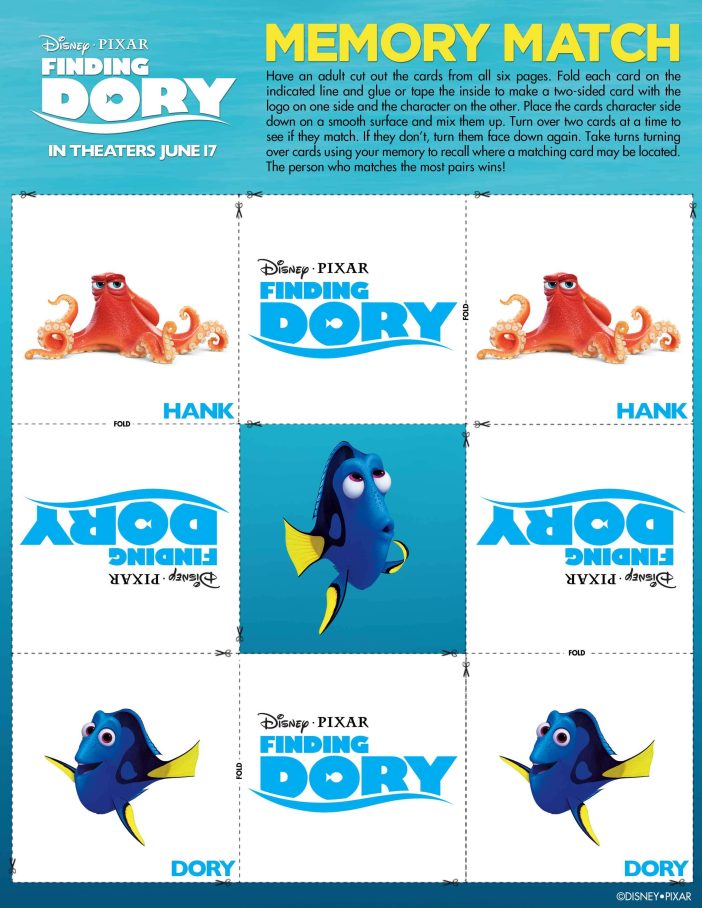 Finding all the characters in this memory game is going to be so fun for little ones.  Dory, Nemo, Squirt – as well as new characters – Hank, the Otters, Destiny, Bailey and more – this is seriously such a cute cast and I love that our kids will know all the characters before we even get to the theaters.
Finding Dory swims into theaters in just over a month and it is high time!  Finding Nemo was a favorite in our house back in 2003 before we even had any kiddies to enjoy it with.  If you haven't seen the Finding Dory trailer yet <—- check it out here.