Flora and Ulysses on Disney Plus! Free Coloring & Activity Sheets!
Disclosure: Highlights Along the Way is a participant in the Amazon Services LLC Associates Program, an affiliate advertising program designed to provide a means for sites to earn advertising fees by advertising and linking to amazon.com. Thank you to Disney for inviting us to a sneak peek at Flora & Ulysses and for sending us the book to read first. Opinions are our own. Printable activity sheet made and shared by Disney, coloring sheets are inspired by Disney and drawn by me.
Flora & Ulysses debuts on Disney Plus on February 19th. Based on the book by the same name, the film is perfectly sweet for the whole family. Our family was able to pre-screen the film thanks to our friends at Disney and we all enjoyed it. With an elementary aged child, middle schooler, a high schooler, and parents; it is often a challenge to find a movie we all truly enjoy. We all laughed out loud several times while watching the hilarious antics of a tiny superhero squirrel and his human friends. We found the film to be warm and cozy with a great message.
Flora and Ulysses is rated PG, but we felt it could have been rated G. There was a little bit of super hero action, but nothing we found to be too scary. My only warning would be to families that are experiencing a separation. Without giving away any spoilers, Flora's parents are separated during the film but there is a happy ending. Every family is different, but we felt this movie was an excellent option for all ages.
House rules at the Highlights Along the Way house is that you gotta read the book first. Flora and Ulysses is available for less than $4 on Kindle and on sale in Paperback on Amazon. Disney also gave our family a copy of the book to read before the movie. The book by Kate DiCamillo is an upper elementary aged reading level, but it was enjoyable to our older kids too. Flora and Ulysses is a great book for families to read together too!
My youngest enjoyed the film so much. She always asks for activity sheets and coloring pages when we see a new film. We were thrilled that Disney provided a fun Flora and Ulysses activity sheet which we have shared below. We've also created two Flora and Ulysses inspired coloring pages. My kids are now used to looking up a coloring sheet, and if one doesn't exist they ask us to make them one. They could not believe there was not even one super hero squirrel coloring sheet available online so I came to the rescue!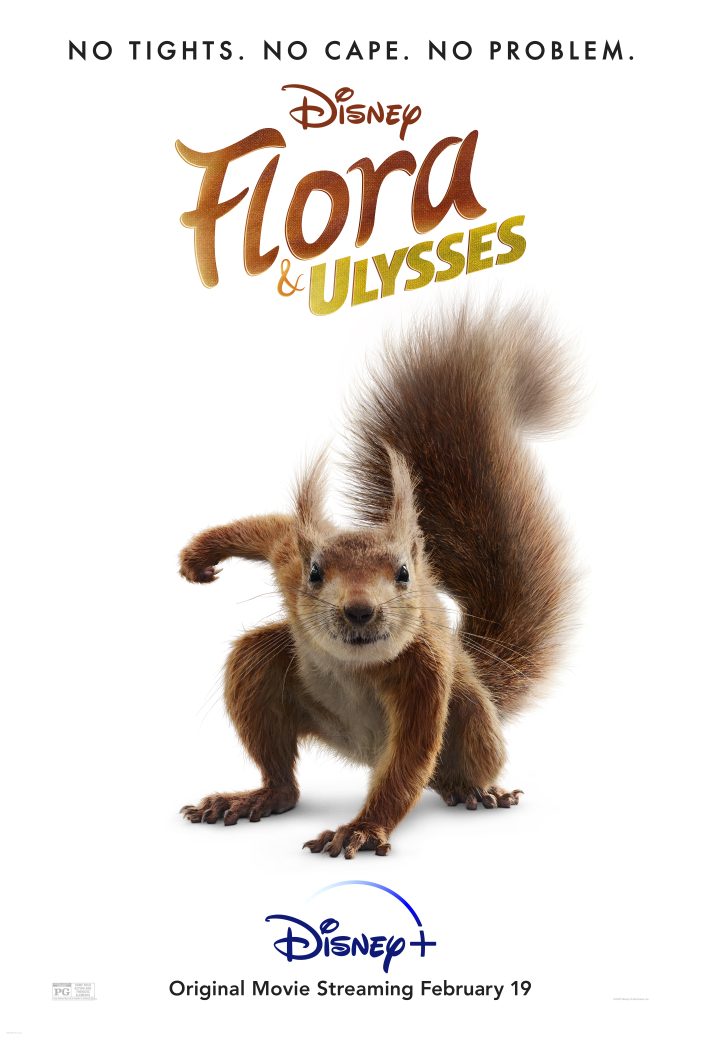 Flora and Ulysses Printable Activity Sheet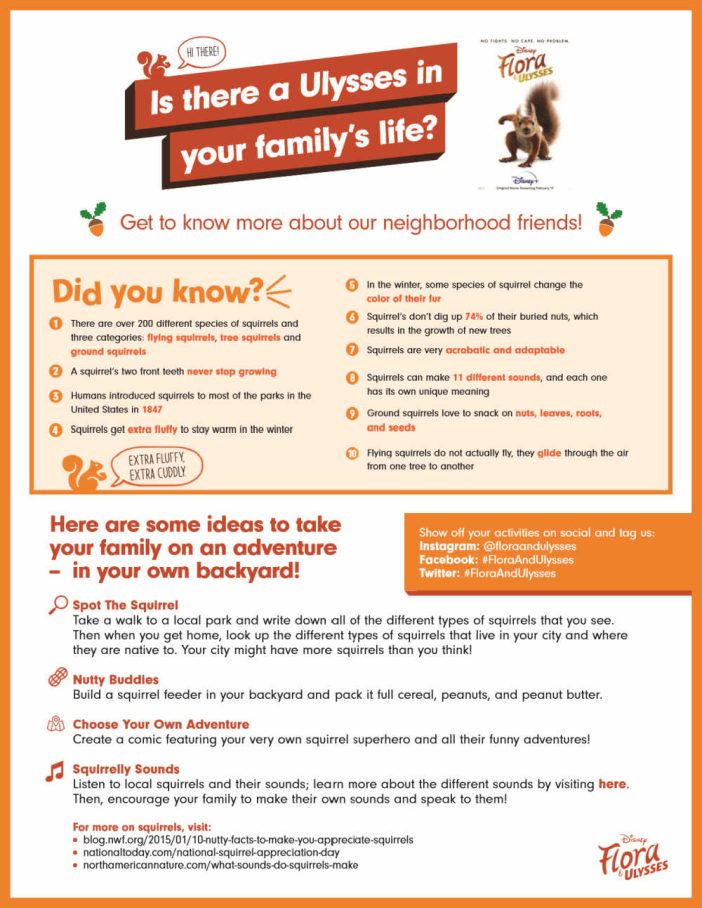 Flora And Ulysses Inspired Coloring Sheets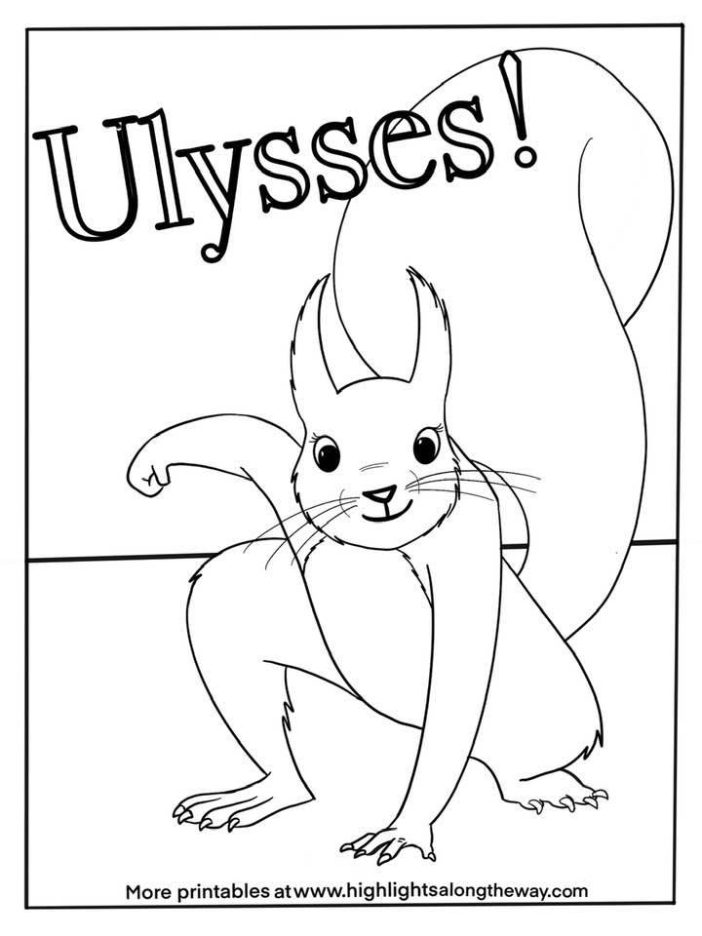 Click and print Flora and Ulysses at home!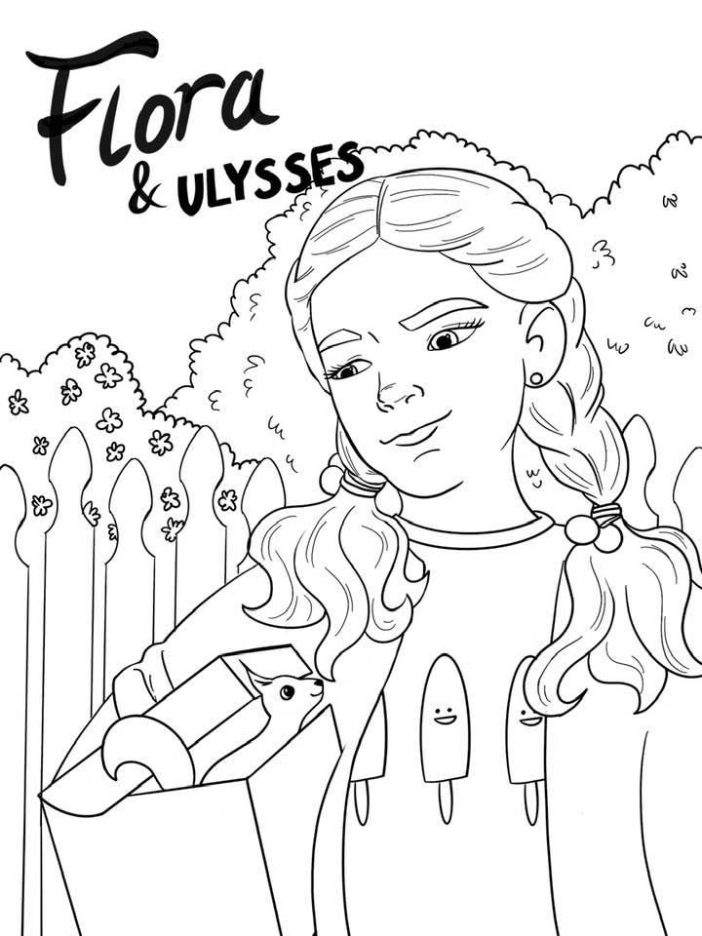 "Disney's "Flora & Ulysses" is a delightful comedy-adventure based on the Newbery Award-winning book about 10-year old Flora, an avid comic book fan and a self-avowed cynic, whose parents have recently separated. After rescuing a squirrel she names Ulysses, Flora is amazed to discover he possesses unique superhero powers which take them on an adventure of humorous complications that ultimately change Flora's life–and her outlook–forever."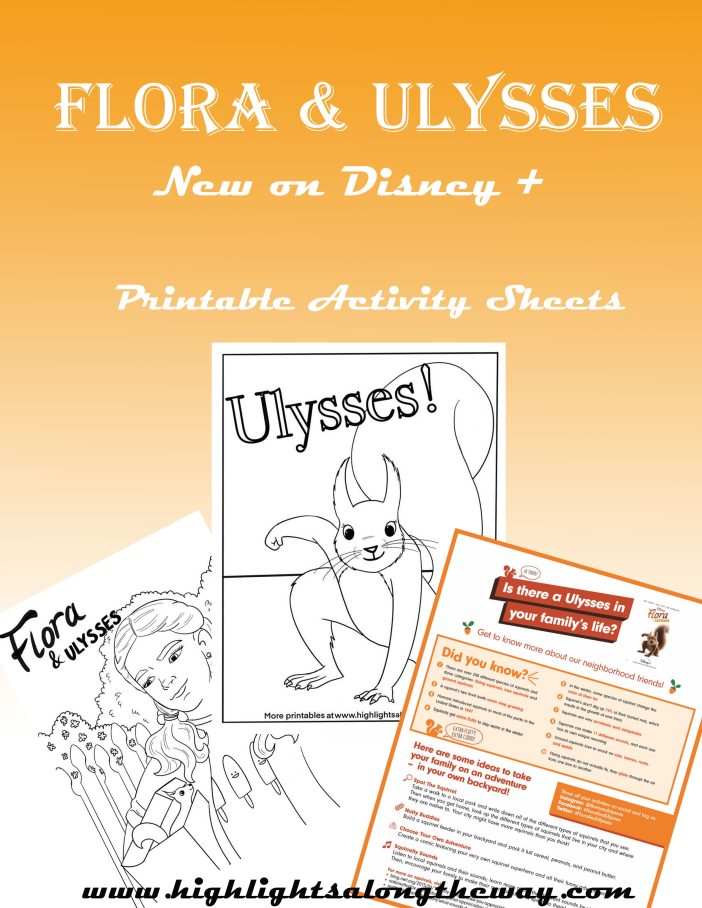 Flora and Ulysses – Trailer
Thank you to Disney for the opportunity to check out Flora & Ulysses! We love being a little part of the magic!