Fresh Off the Boat
Disclosure: I attended an all expenses press trip hosted by Walt Disney Studios. I'm legally required to disclose that I received a trip, but opinions are 100% my own.
Fun pictures from the first season of the hit TV show, Fresh off the Boat!  I was able to meet with the creators and some of the actors at ABC Studios before the show had even aired one episode.  Now, Fresh off the Boat, set in Florida in the 1990s is beloved by audiences all over.  Enjoy this little peek behind the scenes at one of America's favorite TV shows!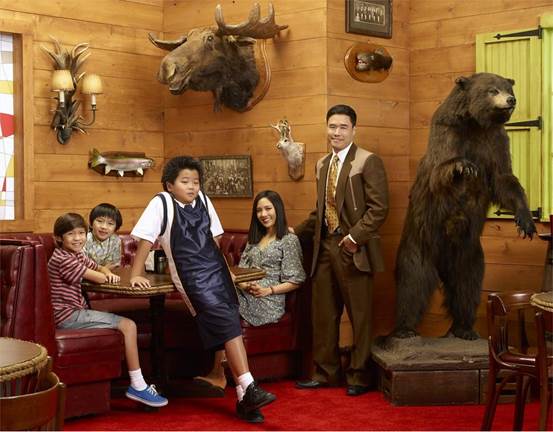 Fresh Off The Boat is a new comedy on ABC on Tuesday nights.  Fresh Off The Boat is set in the 1990s tells the story of 12 year old Eddie Huang who relocates with his family to Orlando Florida from Washington D.C..  This new show follows the family through the culture shock of their move and the pursuit of the American Dream.
While in LA I was able to see a preview of a future show as well as sit down with Executive Producer Nahnatchka Khan and Co-Executive Producer Kourtney Kang to talk about the show.  The show Fresh Off the Boat is based on a memoir by the same name.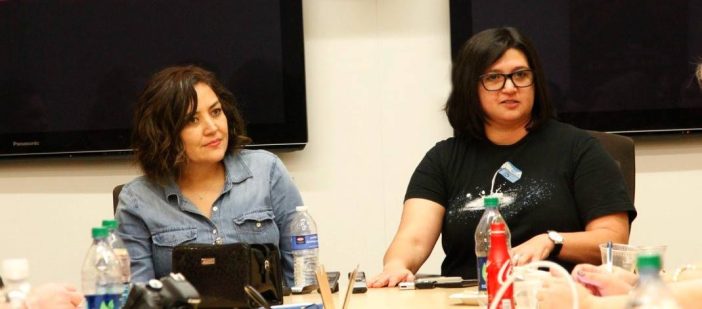 Khan says she feels that this is a story that so many people can relate to.  She says "If you come from somewhere else or are just an outsider for another reason this show is for you."
Fresh Off The Boat is set in the 90s for a few reasons, but specifically because it was before the internet.  Now if you feel like an outsider there is at least a way to reach out and maybe find others like you via the internet, but that wasn't an option before the internet.  I had never really thought of it that way before.  Watching Eddie and his family find their way during that time is something I think many people from many different backgrounds will really be able to relate to.
Oh, and this happened…..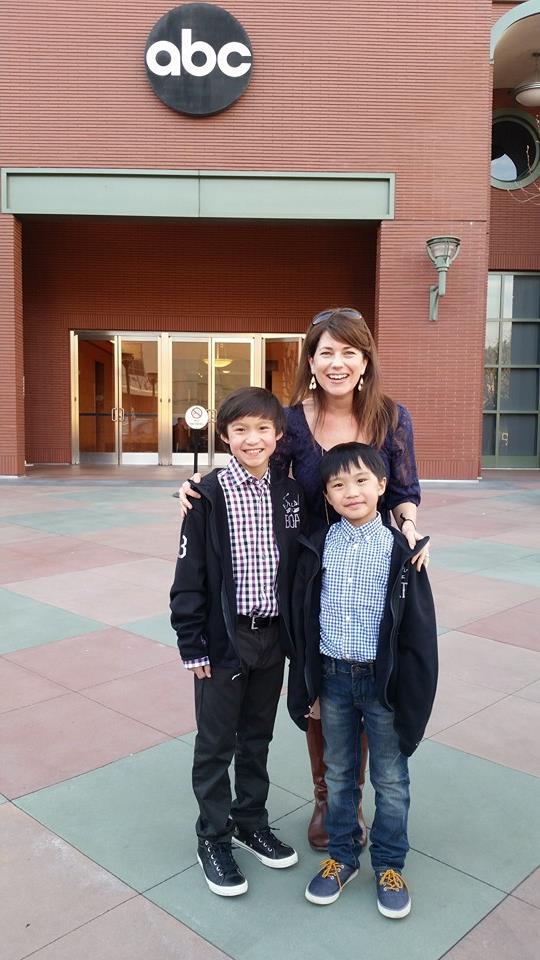 Child actors are kinda my favorite.  We met Forrest Wheeler and Ian Chen!  These boys have both acted in the past but I think Fresh Off The Boat is what is going to make them household names.  They were polite and articulate and both said they were having so much fun being a part of the show.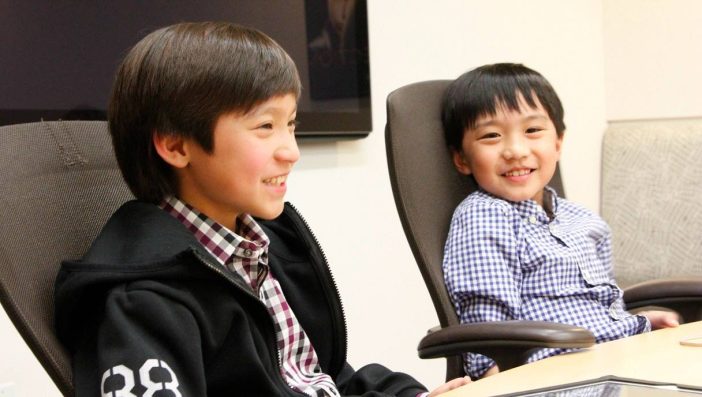 Want to see a little sneak peek of Fresh Off The Boat?  Check it out here……
If you haven't checked out Fresh Off The Boat yet – make sure to watch on Tuesday nights on ABC 8/7C!