Frozen Gift Guide!
Disclosure: Some of these items were sent to us for editorial consideration. Highlights Along the Way is a participant in the Amazon Services LLC Associates Program, an affiliate advertising program designed to provide a means for sites to earn advertising fees by advertising and linking to amazon.com. This site uses affiliate links.
Many of us have a Frozen fan on our gift list. This is a great list of Frozen and Frozen 2 gifts to reference when you want to give the perfect Frozen themed gift for your loved one. When Frozen 2 hit theaters to just as much enthusiasm as the first, I knew there would be fans for decades to come! This list will be updated like our other gift guides, to include new items. Included in this Frozen gift guide will be classic and more unique options as well.
Frozen Books
What if Anna and Elsa never knew each other? This intriguing question is explored in author Jen Calonita's "Twisted Tale" Conceal Don't Feel inspired by Frozen.
As the future Queen of Arendelle, Princess Elsa's life is full of expectation and responsibility – not to mention, questions. What type of ruler will she be? When will she have to pick a suitor? And why has she always harbored the feeling that some critical piece of herself is missing?
Following the unexpected death of her parents, Elsa is forced to answer those questions sooner than she'd hoped, becoming the sole ruler of her kingdom and growing lonelier than ever. But when mysterious powers begin to reveal themselves, Elsa starts to remember fragments of her childhood that seem to have been erased – pieces that include a very familiar-looking girl. Determined to fill the void she has always felt, Elsa must take a harrowing journey across her icy kingdom to undo a terrible curse . . . and find the missing Princess of Arendelle.

(This book is the BEST last minute gift because you can even purchase it digitally for your reader's Kindle!"
Don't miss our complete collection of Frozen and Frozen 2 free coloring pages. These coloring sheets are high resolution and come straight from our friends at Disney. You are welcome to print as many as you would like!
The Art of Frozen II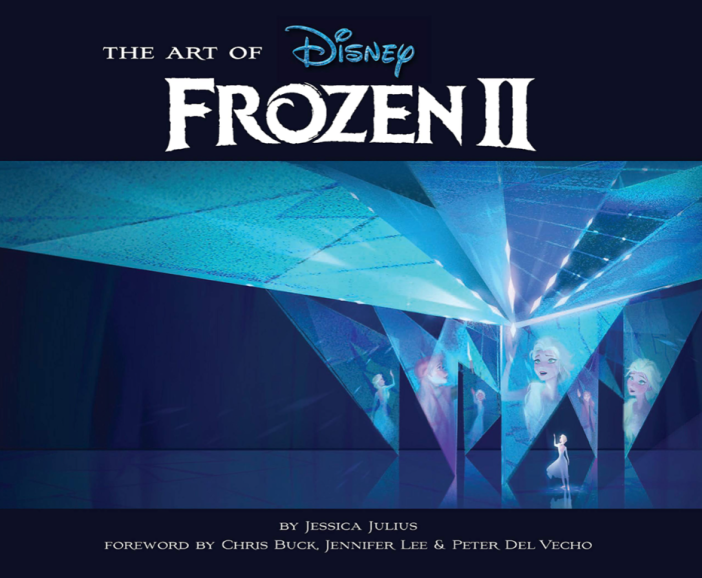 "Through never-before-seen development art, character sketches, storyboards, and color scripts, The Art of Frozen 2 gives fans a front-row view of the vast creative effort behind the much-anticipated sequel to Frozen. Filled with gorgeous four-color images and fascinating facts and details from the production team, it's the ultimate insider's look."
For your artist!

"Inspired by Frozen 2, this Learn to Draw book from the The Walter Foster Jr. Creative Team will help them express their artistic talents. Using the easy-to-follow instructions and high-quality supplies included in this kit, they can create their favorite characters including Anna, Elsa, and Olaf, just like the professionals."
We also have "How to Draw Ariel" and "How to Draw Vanellope" tutorials right here on our site if your child is an aspiring animator!
FROZEN TOYS
We've shared our favorite toys for encouraging imagination, learning, and action!
Singing Elsa Doll. This is a classic 11 inch doll that also sings! This is a must for any little Frozen fan!
"Sing along with Elsa as she imparts her signature theme from Frozen 2, Into the Unknown, with just the twirl of her hand. Icy and breathtaking in her glittering satin costume, Elsa will lead the way to playtime adventure."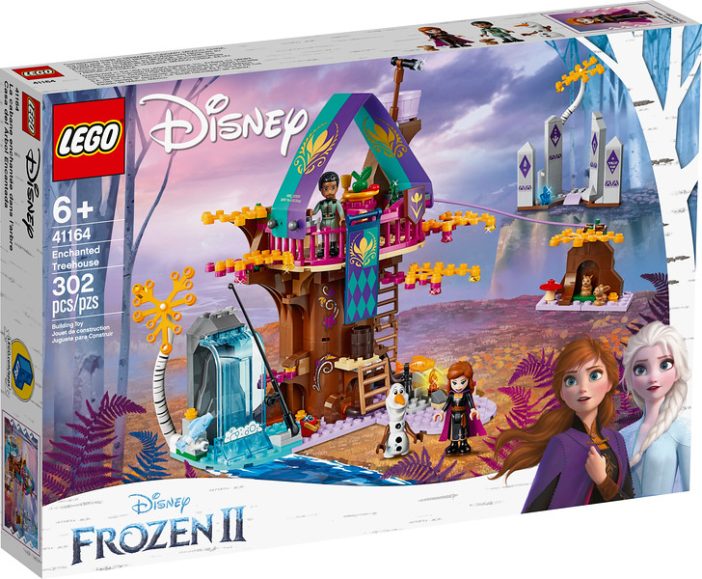 "Forest adventures await your young Frozen 2 fan. With this Enchanted Treehouse set from LEGO, kids build and discover the zip line, flying fish function and mythical stones inside, plus they can bring the movie alive with the Anna, Olaf and Mattias mini-doll figures."
"Spray water from your wrist just like Elsa's magical ice crystals with this accessory set featuring a refillable canister and self-stick fabric fasteners to ensure a perfect fit. The spray trigger is right at your fingertips!"
FROZEN CLOTHING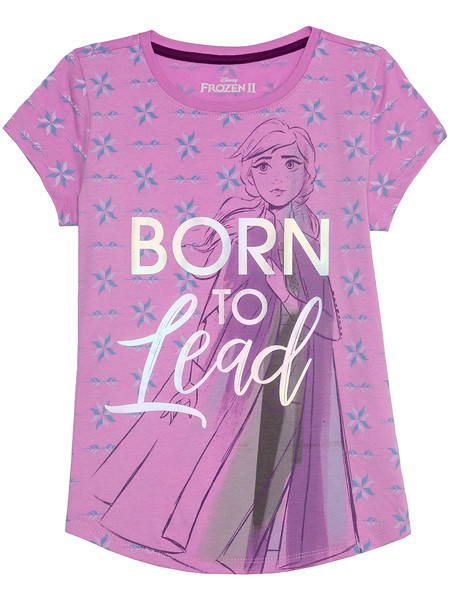 "Born to Lead" Anna shirt can be found at Walmart for less than $8!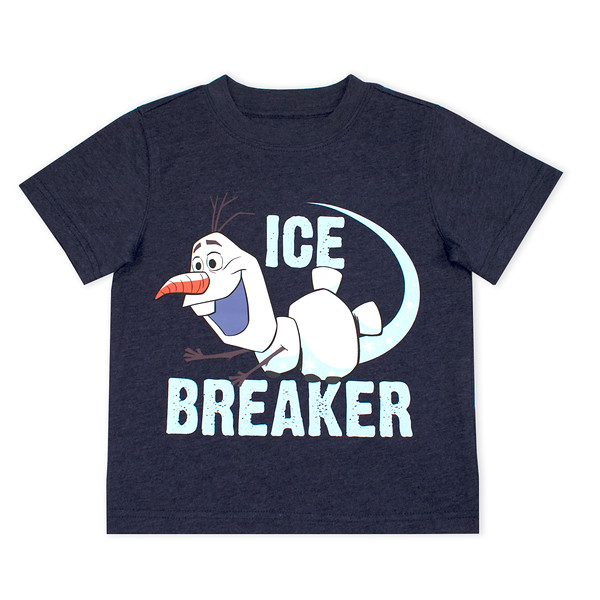 "Ice Breakers" Olaf shirt is fun for any Olaf fan. It can also be found at Walmart for just under $5!
More fun items that can be found online……
Olaf Cubcoat – 2 in one! A functional hoodie and a cuddly toy! Olaf is ready to give you a warm hug with this cozy Cubcoat! You get a functional hoodie featuring an Olaf-inspired design, including twig "hair," that transforms into a treasured plushie friend. When your little one outgrows the hoodie, the plush pal with embroidered features will always be there to play with.
"Water Has Memory" Tshirt for Women. Don't let go! Carry fond memories of Olaf and Frozen 2 with you always in this soft, boxy cut tee with rolled cuffs.
Elsa Rain Jacket for Kids. Kids sizes 2 – 10. They'll brave the elements in icy cool style when they wear this Elsa Rain Jacket for kids. Featuring screen art of the Frozen star, plus allover snowflake designs, the rain will never bother them anyway.
In Frozen 2 our favorite characters are back. Anna, Elsa, Kristoff, Sven, and Olaf are all back for more Frozen fun. We will also meet new characters, enjoy brand new characters, and be swept away on a new adventure. Disney's animated films are always top notch and we cannot wait to see what they have been working on. Below are six new printable coloring sheets from Frozen 2, we also included all the original coloring sheets from the original movie. The printables are all completely fee and Disney has allowed them for personal use. Feel free to print and use at school, home, or daycare. All printables are high resolution and can be easily shared with others. You do not need to be a subscriber to our site and no information of yours is collected for taking advantage. Please make sure to check out our other Frozen, Disney, and other printables under our "Printables" tab.
"Like" FROZEN on Facebook
Follow FROZEN on Twitter