Future-Worm! premieres on August 1st!
Disclosure: I attended a press junket hosted by Walt Disney Studios - while expenses were paid, opinions are `100% my own.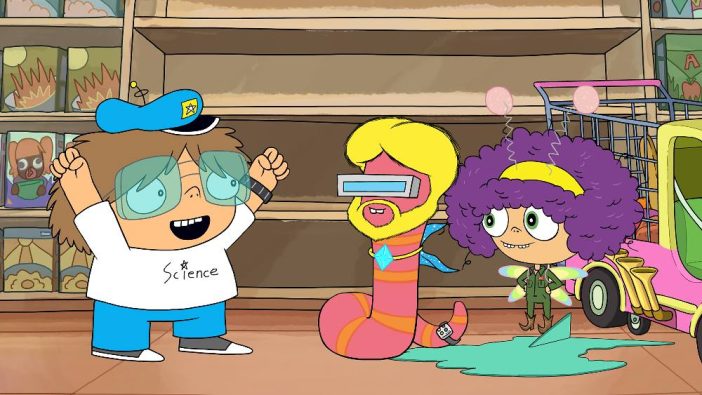 Future-Worm! premieres on Disney XD on August 1, 2016 at 11am ET.  Kids of all ages and even adults are going to love the quirky imaginative world of Future Worm.  The premiere episode of Future-Worm will have audiences cracking up.  The wait is finally over.
If you haven't heard of Future-Worm! you are in for a silly treat.  This animated series is a comedy adventure for kids and kids at heart.  Danny Douglas is an optimistic 12 year old who creates a time machine out of a lunch box.  With his time machine lunch box he meets Future Worm.  Um, what?  Future Worm is a giant worm from the future who is super intelligent, has a bullet proof beard, titanium enforced abs, and a high need for adventure.  Huh?  Trust me, it works.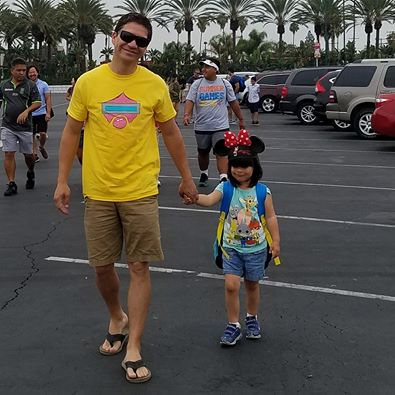 Above Harry is proudly sporting his Future Worm shirt on a recent trip to Disneyland.  Some die hard Disney XD fans knew what Future-Worm was already. They approached us and asked where we got his shirt.  Awe and a bit of envy filled their eyes when I told them I had seen the first episode.  I promised them it would be hilarious and worth the wait.
While Future Worm is clean and family friendly, it is full of smart jokes clearly aimed at teens and adults. Future-Worm episodes will be 30 minutes each.  Each unique episode includes an 11-minute main story and supporting subplot, a 3-minute runner sketch and a 7-minute sitcom style story. It is fast moving and full of adventure, I know without a doubt it is my son's new favorite show.
Danny and Future-Worm go on the most ridiculous and inventive adventures. The duo get themselves into situations that only a time traveling worm and his 12 year old buddy can.  My son will definitely be watching for the hilarity and action.  I'm thankful producer Ryan Quincy sprinkled some science lessons in as well.  Learning while watching cartoons is multi tasking at it's finest.
Clear your calendars friends!  August 1, 2017 at 11am on Disney XD. We will be tuning in for sure! Learn more about Future-Worm here!
If you are as fascinated by animation and those who make animated films, you are going to love this feature about Future Worm creator Ryan Quincy –