Ginnifer Goodwin voices Judy Hopps in Zootopia!
Disclosure: We interviewed Ginnifer Goodwin as part of the #ZootopiaEvent press junket. Disney hosted our trip but opinions here are 100% my own.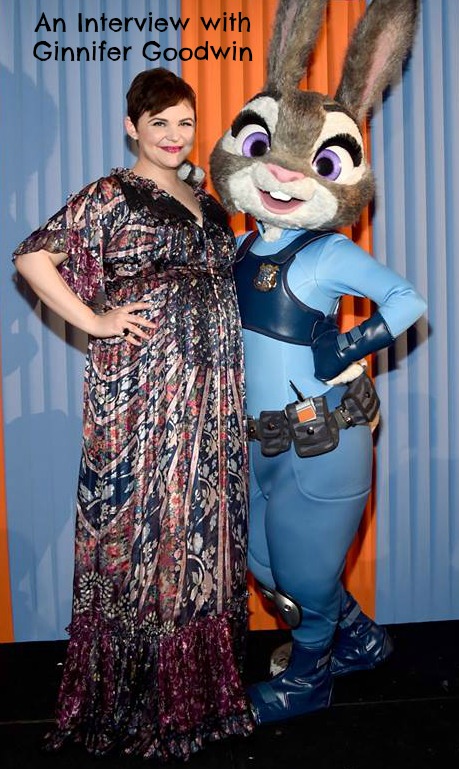 "No matter what type of animal you are, change starts with you." Judy Hopps
Zootopia opens in theaters in just two days and I am always inspired by what goes into each character for the actors.   The leading lady in Disney's Zootopia is the lovable bunny, Judy Hopps.  The always charming Ginnifer Goodwin voices Judy Hopps and audiences are going to fall in love with her all over again.  Ginnifer is a talented actress who is well known for playing Snow White in ABC's Ever After and is absolutely perfect in the role of Judy as well!
Some may remember that this is not actually Ginnifer's first role as a Disney voice.  Ginnifer Goodwin was also the voice of Fawn in Tinkerbell and the Neverbeast.  Ginnifer said in that interview as well as in this interview that she is a huge Disney fan.  She said when she heard there was an offer to play Judy Hopps from Disney there was one word that stood out to her her and she immediately said "Yes!" – it was "Disney."
When asked why she took the role it was simply that it was a Disney film.  She knew very little about the film, hadn't read the script – but she knew it was Disney and she could not wait to be a part of it.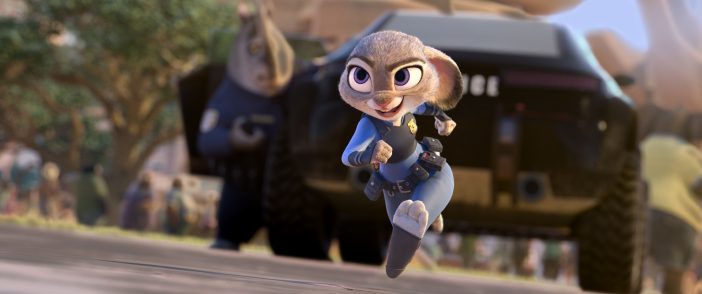 Ginnifer shared that the original story she was pitched actually changed quite a bit from beginning to end.  She said "One of the things that I love most about Disney is that it's the studio of which I'm aware that will start from scratch to make something better, even they're years into the process which happened with this one."  She shared that she loves that this movie will make you laugh and cry over and over again.
When asked what it was like to hear her voice as Judy Hopps for the first time Ginnifer said "Oh, it was, it was a dream." She shared that she saw it for the first time with thousands of fans at D23 Expo.
I asked if her son (Oliver, who is nearly two years old) had seen the film, and if he put it together that Mama was the voice behind Judy Hopps.  Ginnifer surprised many of us with a really awesome answer that I think is one of the most thoughtful answers and parenting moves I heard in like…. forever.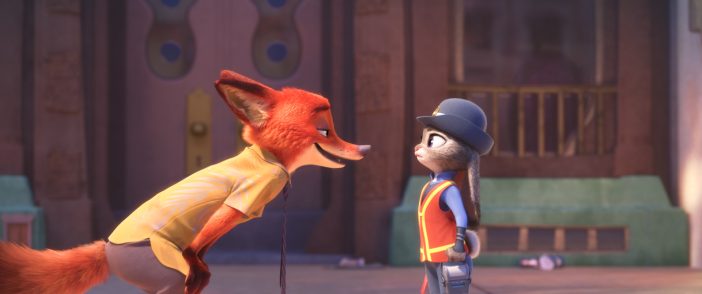 She answered "He hasn't seen it and we only recently decided that we're not going to let him see it for a long time….. We kept him from all technology based entertainment until this point. He's about to turn two. He just had the flu and we let him watch Winnie the Pooh for the first time. Up until this point, he's been a reader. He's extremely physically active. He's a player and we really encouraged him to let that be his forms of entertainment.
*this is where it gets really good*
…..and I thought that we were going to let him see Zootopia and then we saw Zootopia and it's almost out of our love for it that we're going to keep animated things of which we are a part as parents, away from them because we realized, Oliver thinks that Winnie the Pooh is real and we don't, we would never want to shatter the illusion that he's not and not only does he think that the animated Winnie the Pooh is real, but he, of course, because he's almost two, thinks that the Winnie the Pooh that he met at Disneyland last month is the same exact Winnie the Pooh that was onscreen when he had the flu.
And I don't want to shatter any of his illusions and I want him to, I, I'm just terrified that he would see Zootopia and he's a smart kid, and he would say, that sounds an awful lot like Mommy and, and so I'm going to keep that from him as long as, as possible. I, I want to push him to be imaginative."
I mean….. isn't that just the best?!
While she said she is going to wait a bit longer for Oliver to see the movie, when Ginnifer was asked what she hoped children who did see the movies would learn from it she shared this optimistic and inspiring nugget….
"There's so many incredible themes in this movie." But she shared that her character articulated something that she believes to be true "That anyone can be anything and I absolutely believe that…. I do believe anyone can be anything. I believe that there are infinite amounts of opportunities for everyone."
Ginnifer Goodwin voices Judy Hopps in the sure to be a hit Zootopia which opens on March 4th!  Check out Ginnifer's talents in the Zootopia trailer below…..
A special thanks to Ginnifer for sharing with us!  All images are by Disney and used with permission.