Glamping is better than camping and this is why….
Disclosure: We were hosted by the city of Buellton and the Flying Flags RV Resort & Campground. Our stay and meals were complimentary, but opinions are always our own.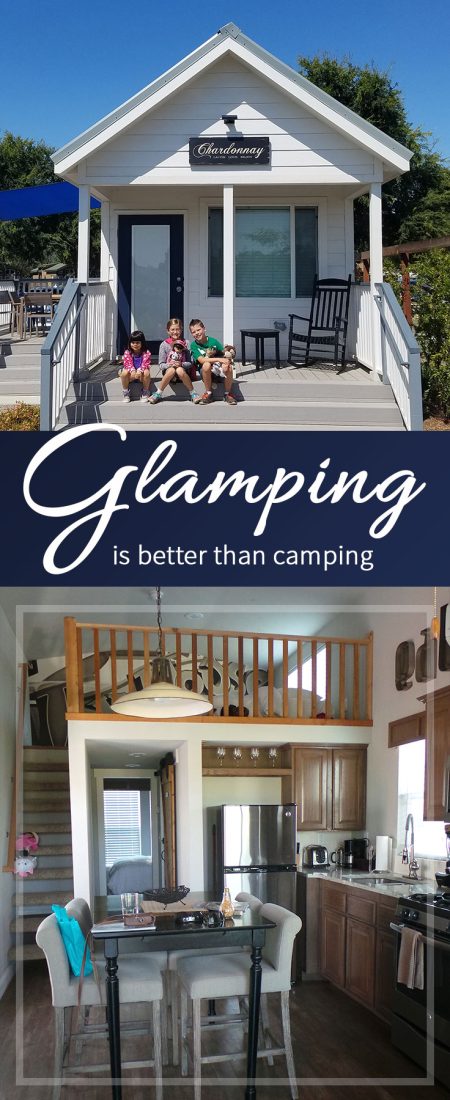 Camping has never been my thing.  While my husband has fond memories of both tent and RV camping, I do not.  My family growing up went on many camping adventures.  It just isn't in me you guys. Camping is great for budgets.  Camping is a great way to connect with nature.  That said, my camping days were behind me.  Or so I thought. I just discovered Glamping and now maybe I am rethinking things.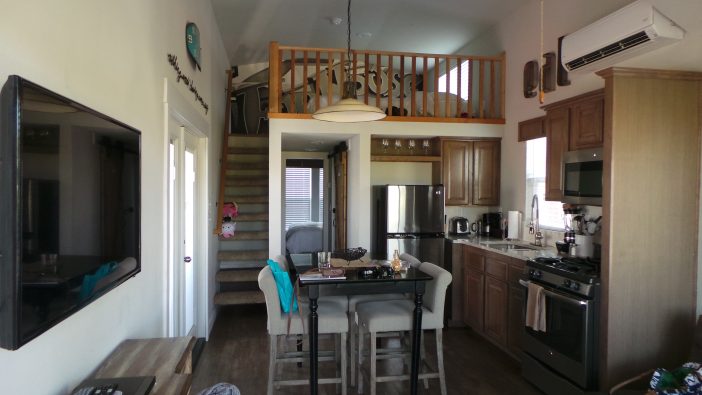 Glamping is better than camping.  When one 'glamps' they can still enjoy all the festivities of camping, but none of the inconvenience and discomforts!  S'mores, campfires, swimming, and hiking can all be enjoyed while glamping! I love all the outdoorsy stuff.  I really do.  But there is nothing about sleeping on the ground or washing myself in a cement public shower that makes me feel relaxed.  Both those things sound like the beginning of a horror movie to me at worst and just a bad night's sleep at best. Negative.  I will not be regular camping anytime soon.  Glamping combines being able to participate in camping activities with retiring to a tiny house with plumbing and air conditioning at night. Glamping I can do all Summer long.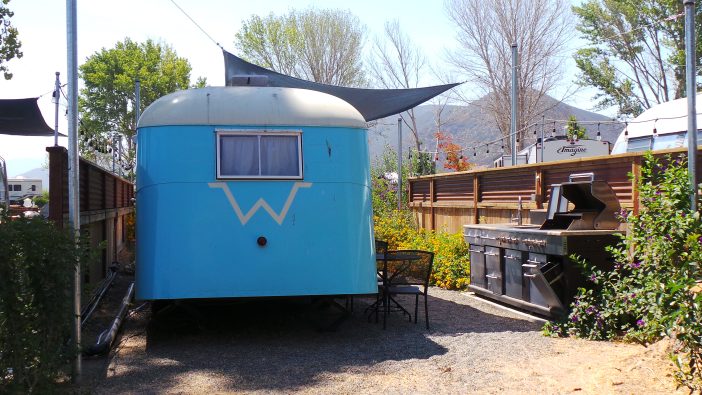 At this point someone typically suggest RV camping.  *Sigh* No you guys.  There was little that made my eyes roll more than the fact that the sticky table in the RV became my bed that I shared with my brother a couple hours later.  Oh wait, something did.  Our RV growing up had a toilet and a shower.  In a space that rivaled the lowliest of airlines we had a toilet, but if you pushed the toilet up; tada you had space to take a shower. I was 12 years old and barely over five feet tall but I still remember knocking my elbows while trying to apply conditioner. The funny bone pains were nothing compared to the preteen concern that at any moment I might bump the accordion door and stumble out naked into the kitchen / bedroom in front of my entire family. That isn't fun you guys.
Below are some pictures of how I camp…. it's better.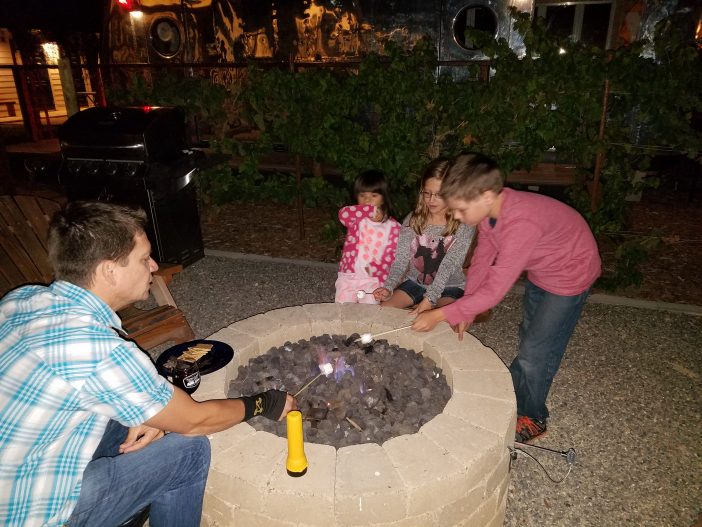 S'mores – check!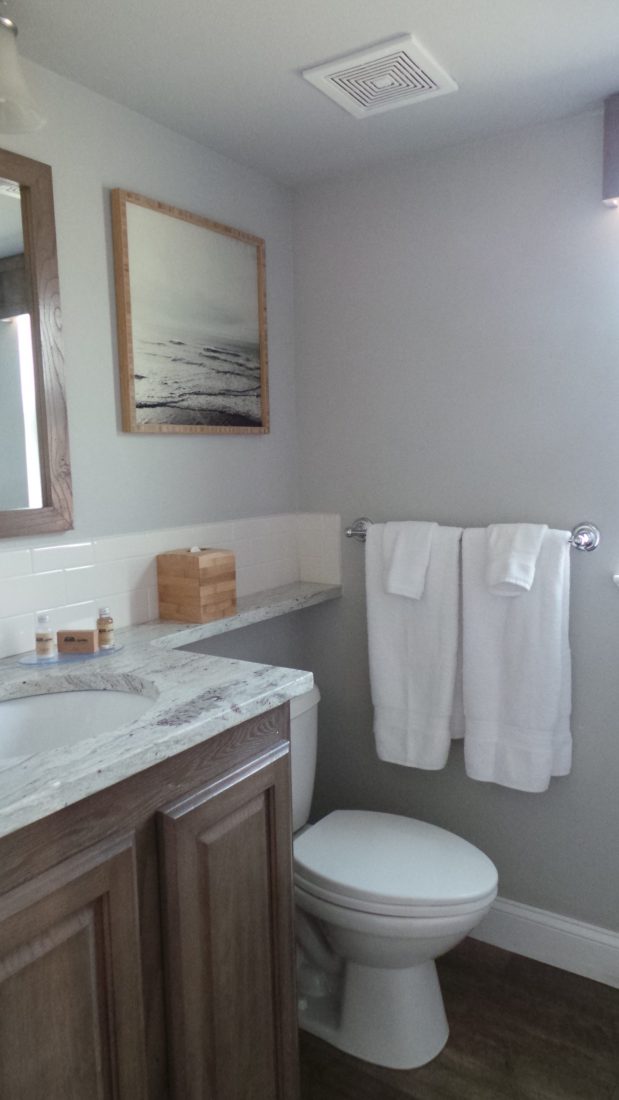 Look at that bathroom. There are more towels in the cabinet across the hall. Outside of view of the photo there is a full shower and bathtub. Tiny shampoos and soaps? On the counter.  I could cry. The next picture shows you the bathroom door.  Could it get any more charming than a rolling barn wood door?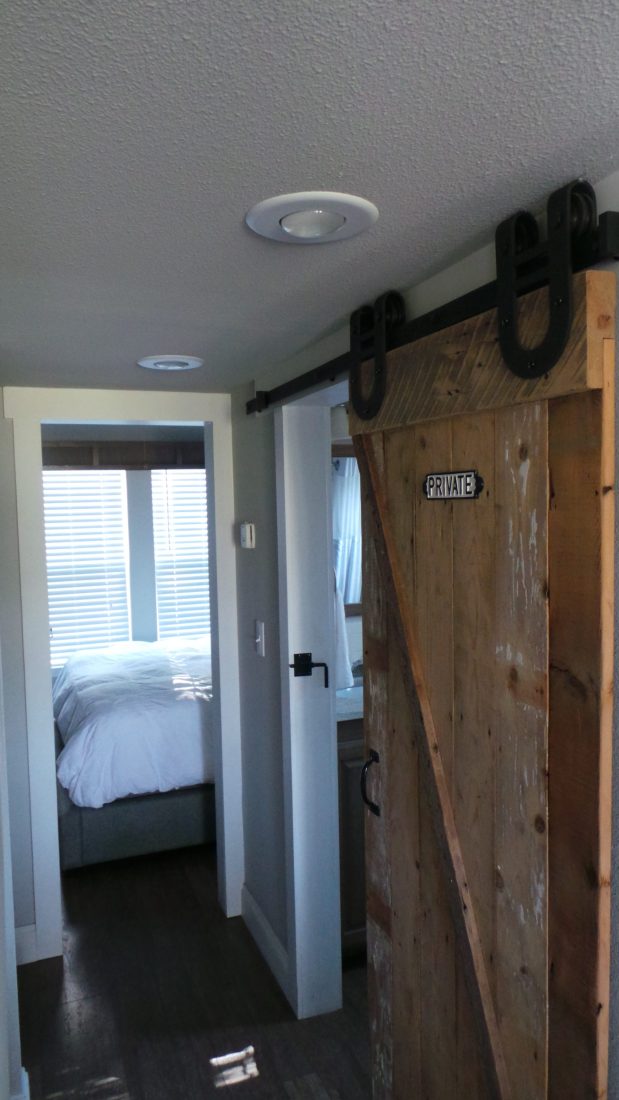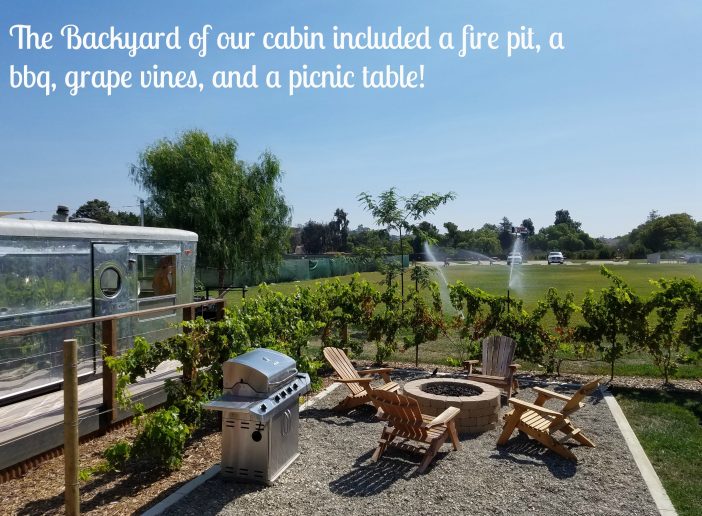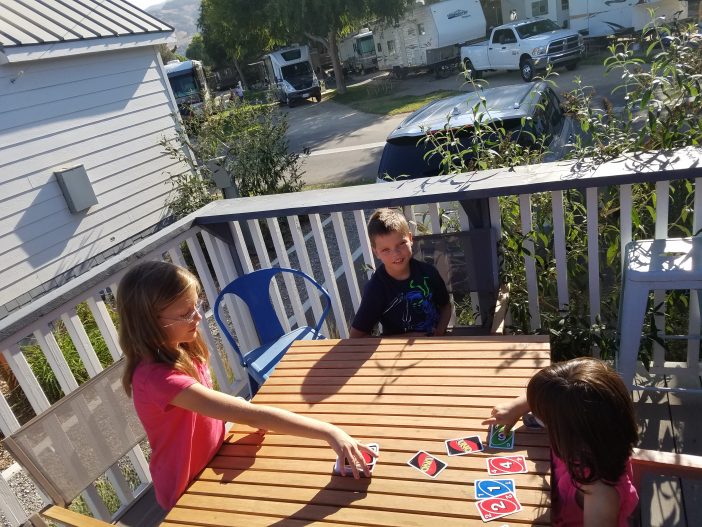 Card games outside – check!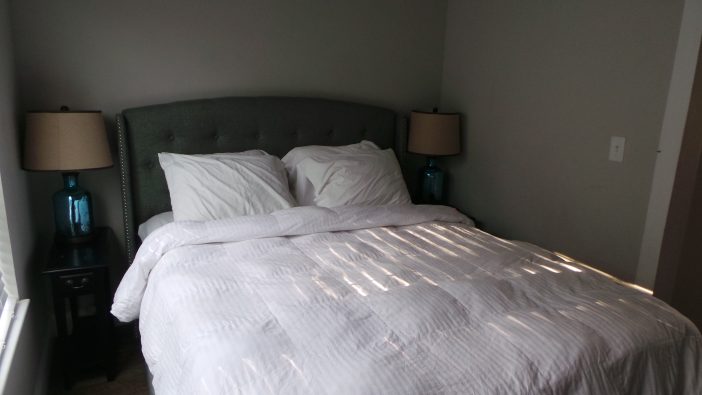 A master bedroom downstairs.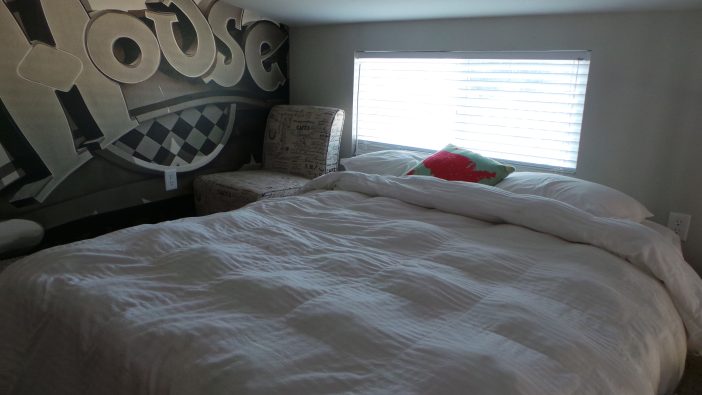 And a loft bed upstairs! What?! Not one 'kitchen table becomes the bed scenario' to be found!
Some may say Glamping isn't camping, that it is 'cheating'.  Um, duh.  That is why I like it.  No debate here. If glamping is wrong, I don't want to be right. I'm just not buying this "roughing it" is a way to relax business.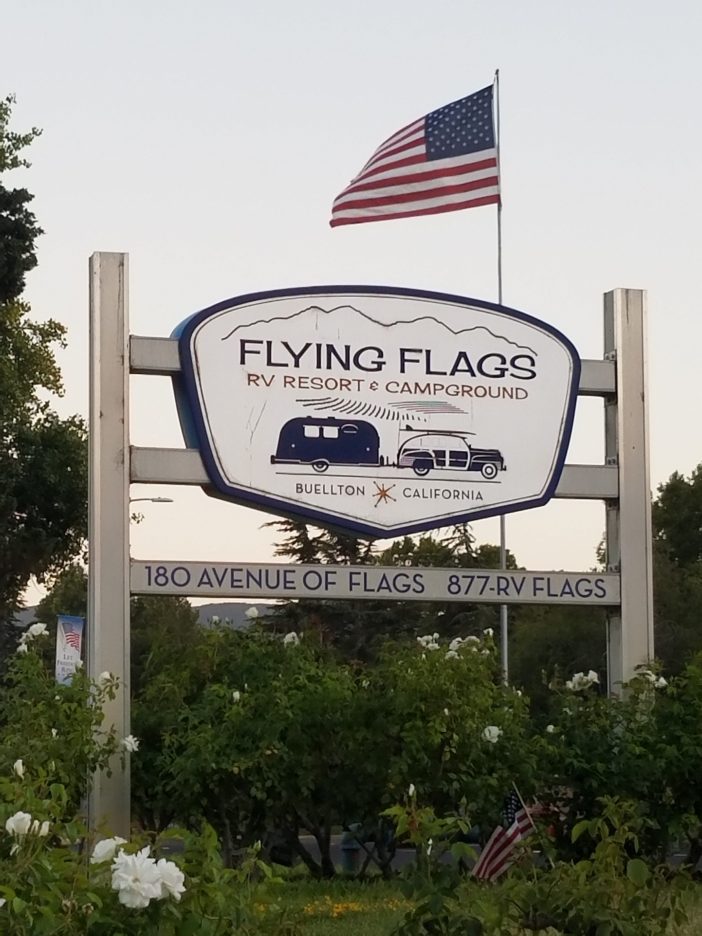 When we started to plan our first family road trip there was only one rule; no camping. Fancy hotels were not a necessity, but camping was out of the question. When we settled on driving up the California Coast I reconnected with the Buellton Travel Bureau, who I had met with at a Travel Expo earlier this year. And because of the good folks of Buellton, I now have found a way to camp that works for me.  We stayed at the Flying Flags RV Resorts & Campgrounds in an awesome cabin!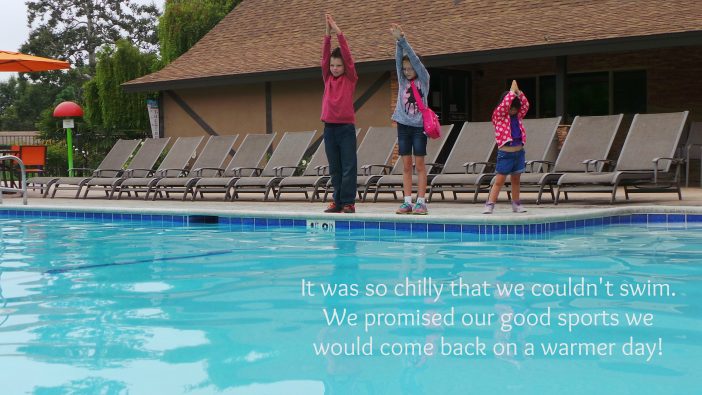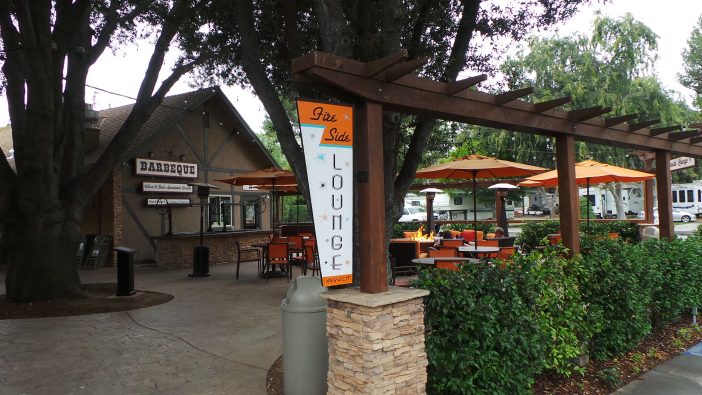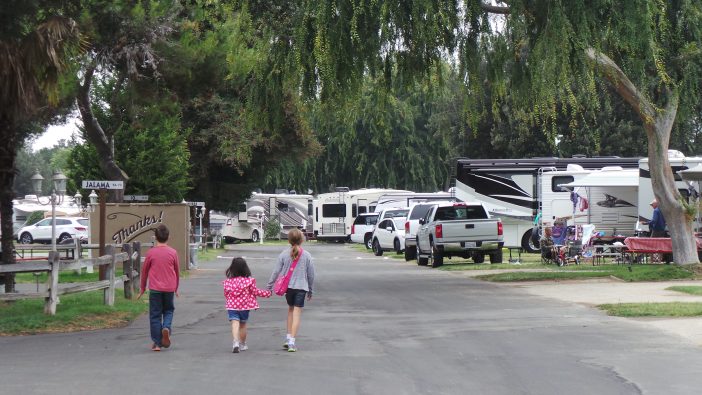 If you are a camping purist and think Glamping is ridiculous, you will be happy to know that Flying Flags offers multiple camping options.  Families can tent camp, RV camp, or Glamp; whatever suits you best. Guests of the Resort can enjoy a pool, recreation room, playground, fitness center, splash ground, dog park, and more! There is an on site restaurant, convenience shop, and laundry facilities.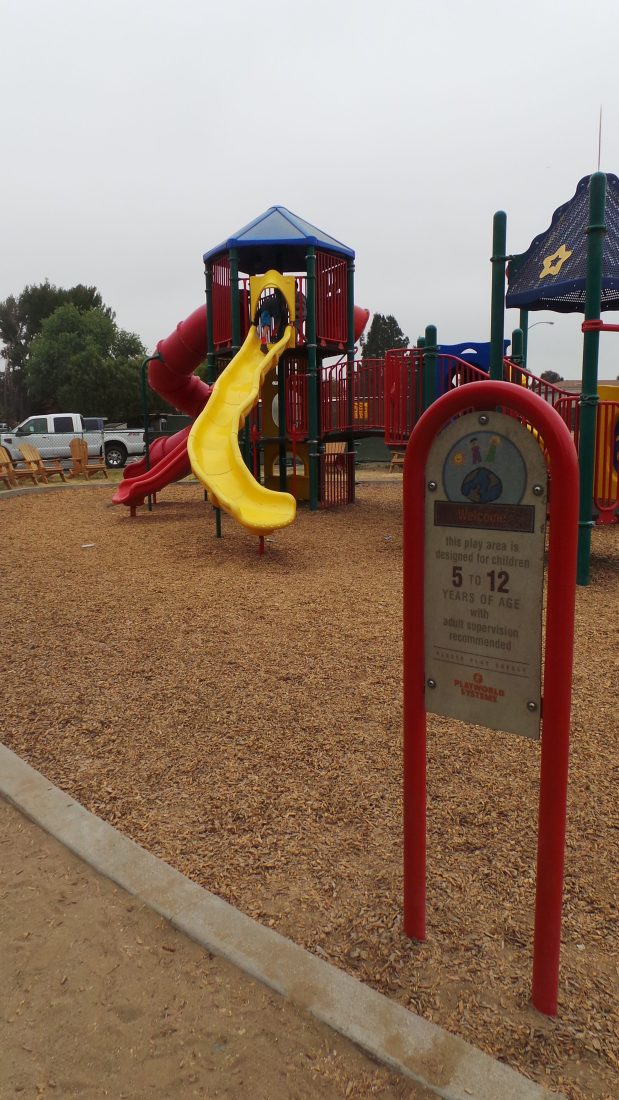 Flying Flags is conveniently located close to the popular family restaurant AJ Spurs if you would like to go out for a meal. AJ Spurs is a casual family friendly Steak house that was new to us, but apparently quite famous!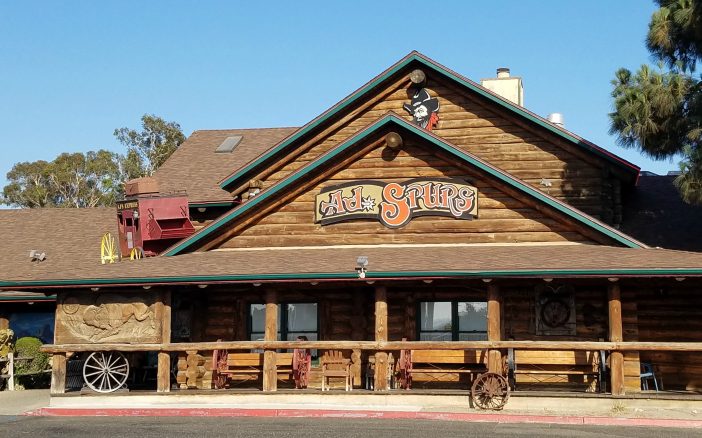 AJ Spurs has the biggest portions of any restaurant we have even been to! Our kids LOVED that they were able to get a root beer float at the end of our meal and we all had left overs for the next day. Good thing we had a refrigerator and microwave in our cabin! (point to Glamping) Oh, and the friendliest people ever work there. We will be back for sure.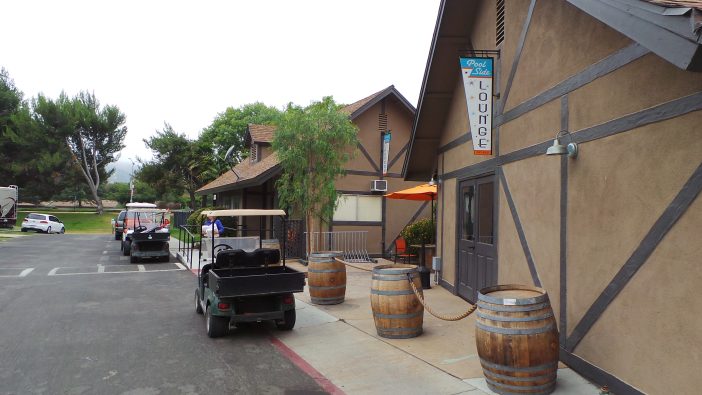 We were excited to get back to the Flying Flags Resort after our dinner out. The camp site is clean, well lit, and even has security patrolling the area. It is a great place to relax and make family memories! We can't wait to come back again.
Buellton is a small town, but a perfect stop on your California Coast road trip.  Guess what?!  Right now you can enter for your chance to win a Glamping trip for TWO to Buellton.  I kinda wish I could enter because I honestly want to go back.
The winner will be treated to the following….
2 nights stay in a cabin at Flying Flags Resorts
Wine tasting tour for two
Dinner, tasting, and tour of the Firestone Walker Taproom
Admission to Ostrichland USA (I will share about this fun place soon!)
I promise you will fall in love with Buellton like we did! Enter where it is linked above.  My readers are lucky!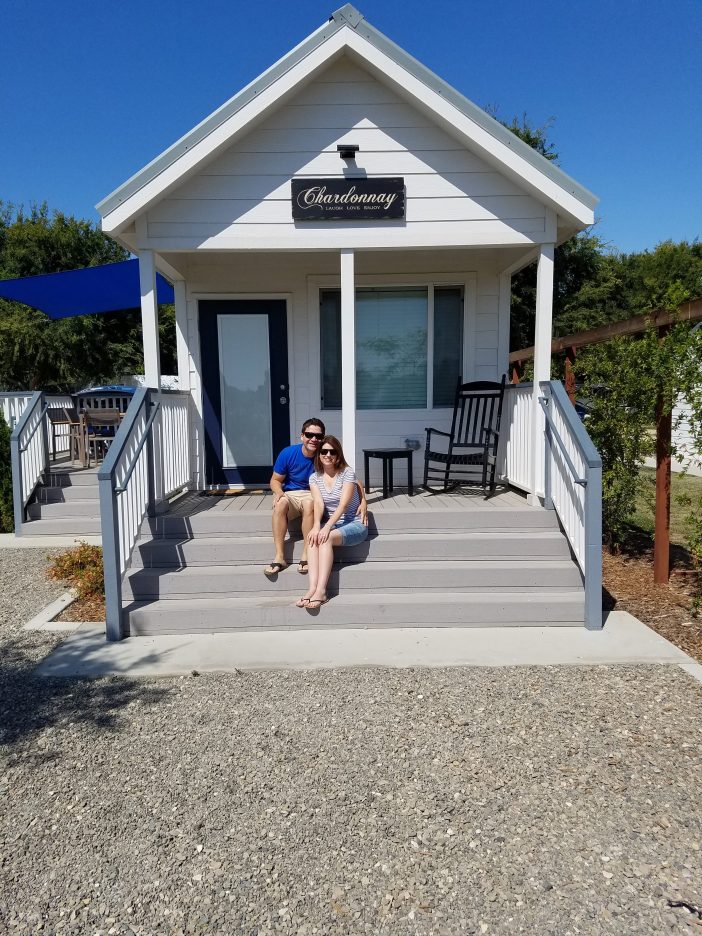 *A huge thank you to the Buellton Visitor's Bureau who connected us with the Flying Flags RV Resort & Campgrounds and AJ Spurs Family Restaurant.  You made us feel like family, we can't wait to visit again!