The Good Dinosaur Advent Calendar
The Good Dinosaur is the perfect movie for the whole family this holiday season. Dinosaur fans will love this prehistoric themed advent calendar. I was thrilled to see The Good Dinosaur Advent Calendar that was released by Disney Pixar just in time for Christmas! This is a completely free printable licensed by Disney and Pixar. We love Arlo and Forrest Woodbush from The Good Dinosaur. This free printable Advent calendar includes both the Brontosaurus and the Triceratops! Print out the two sheets – the top is Arlo (with 24 'doors') and the bottom includes Forrest Woodbush and several 'critters' behind each door. Perfect advent calendar for any fan of dinosaurs. A few cuts on the top doors and tape the edges of page one and two and you have yourself a very cool advent calendar!
This printable is a free gift from our friends at Disney and Pixar. You may print and use this either at home or school. This is a perfect non denominational winter activity sheet for any child.
Dinosaur Advent Calendar – free printable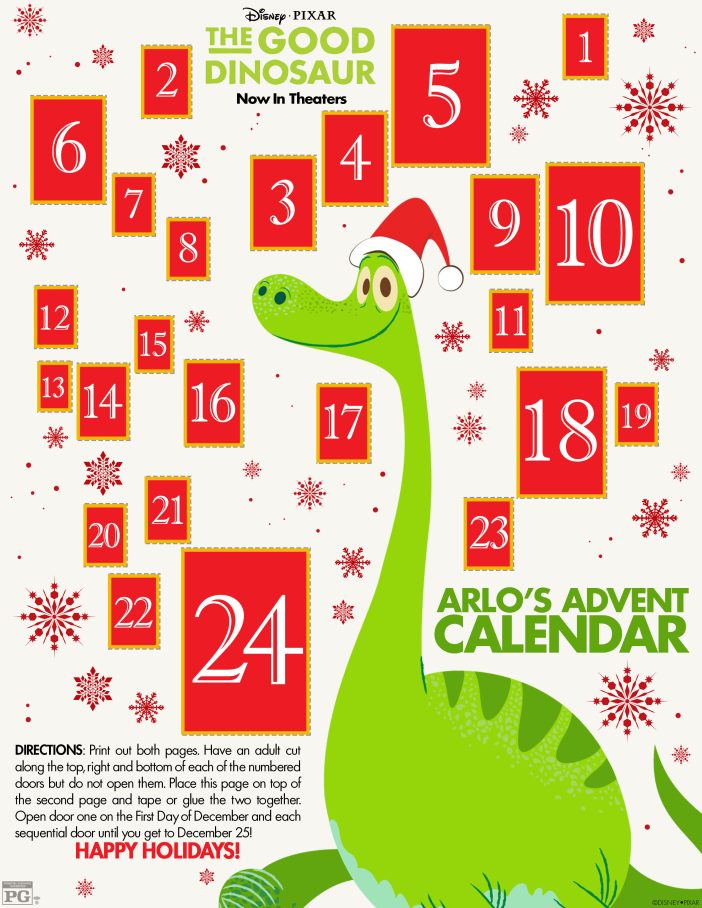 Triceratops Advent Calendar – free printable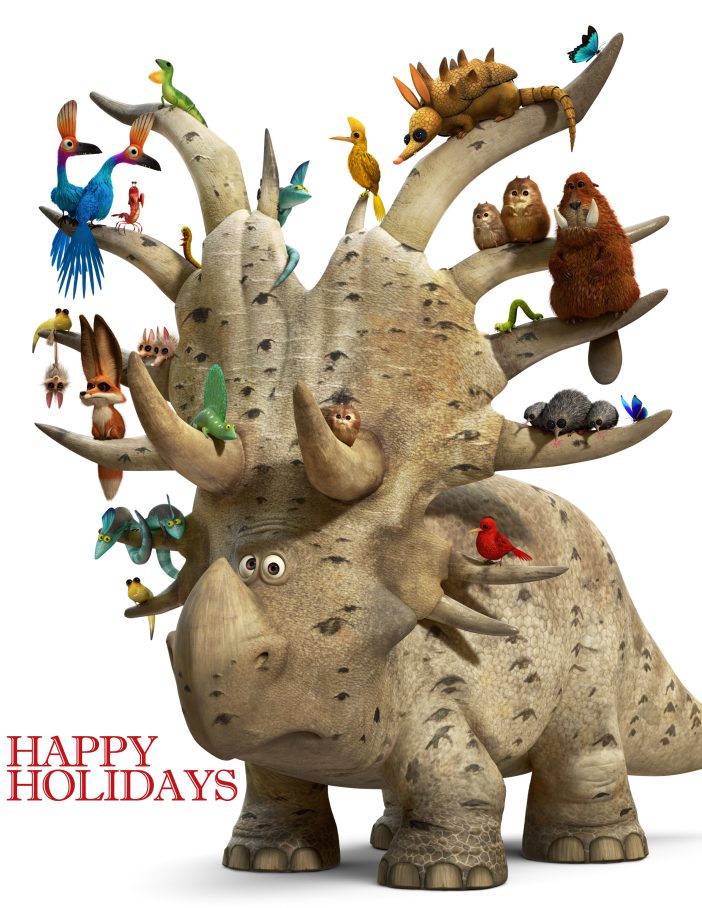 This Advent Calendar is fun and new! I also love that this Advent Calendar is completely free and doesn't involve candy. So many wins!
If you haven't seen The Good Dinosaur it is a good idea to watch the trailer linked below and also maybe check some reviews. If your kids are really sensitive you might want to check it out first or at least prep your kids. It has a lot of intense moments that were hard for our oldest kids but they LOVED the movie. The scaries went right over our littlest's head. The message and lessons are sure to win every on over, but I felt the need to share that it does have some spooky and sad moments.
If you want to check it out – we posted The Good Dinosaur Trailer here in October. We also have several other The Good Dinosaur FREE coloring pages too – just click and print! No need to sign up for anything – just print what you enjoy as many times as you want.
Thanks again so much to Disney Pixar for sending over this The Good Dinosaur Advent Calendar – such a fun printable to share with our readers!