Grinch Coloring Pages
Merry Grinchmas! The Grinch Who Stole Christmas is holiday classic. Click and print free Grinch coloring pages below. Our family has grown up watching The Grinch Who Stole Christmas, it just made sense to create some whimsical Grinch Coloring Pages. These are a free instant download for families and teachers. We hope you enjoy this little holiday gift from our family to yours.
Grab your crayons and colored pencils and have a great time coloring the Grinch and the Whos of Whoville!
Inspired by our Grinch Holiday Lawn Decor, we now have fun and free coloring pages!
Grinch Coloring Pages – Instant Download – FREE PRINTABLES
Santa Grinch Free Coloring Page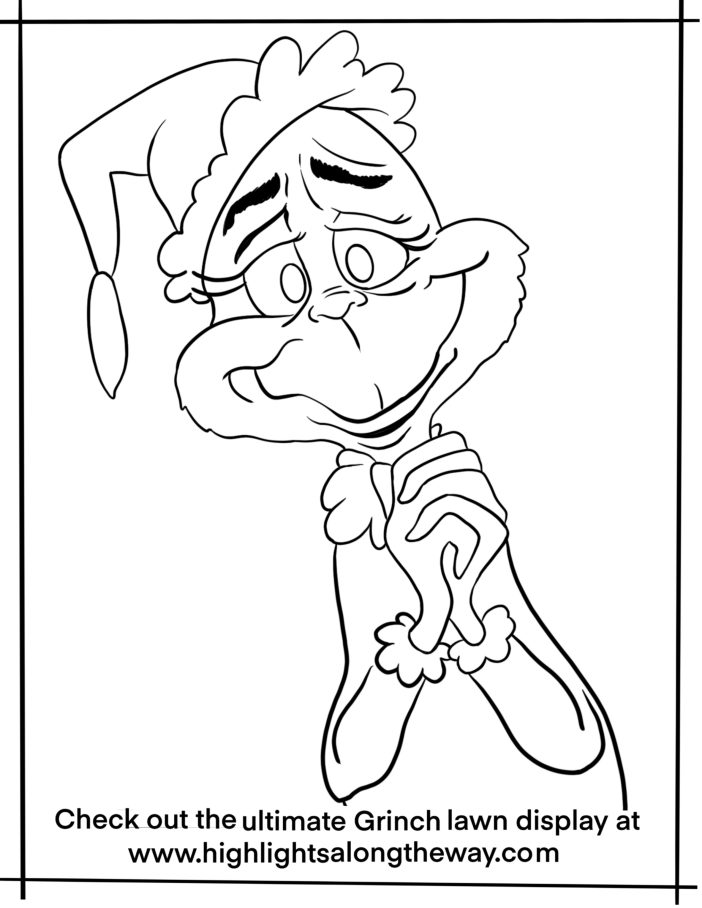 Max the Dog Free Coloring Page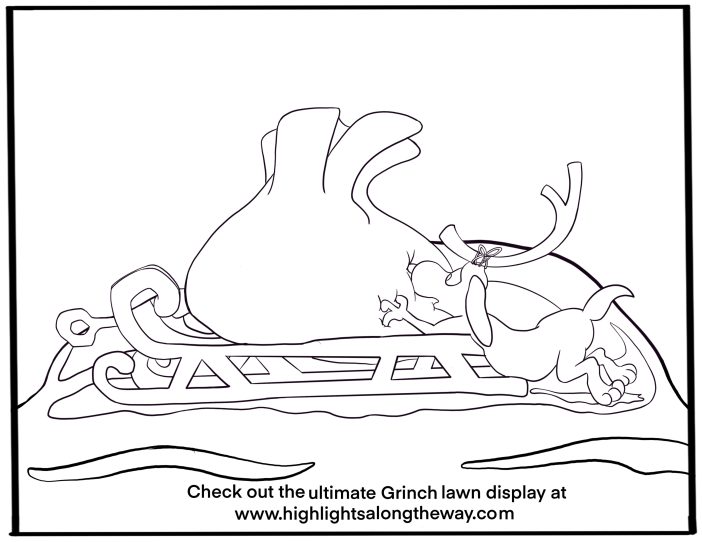 Cindy Lou Who Instant Download Coloring Page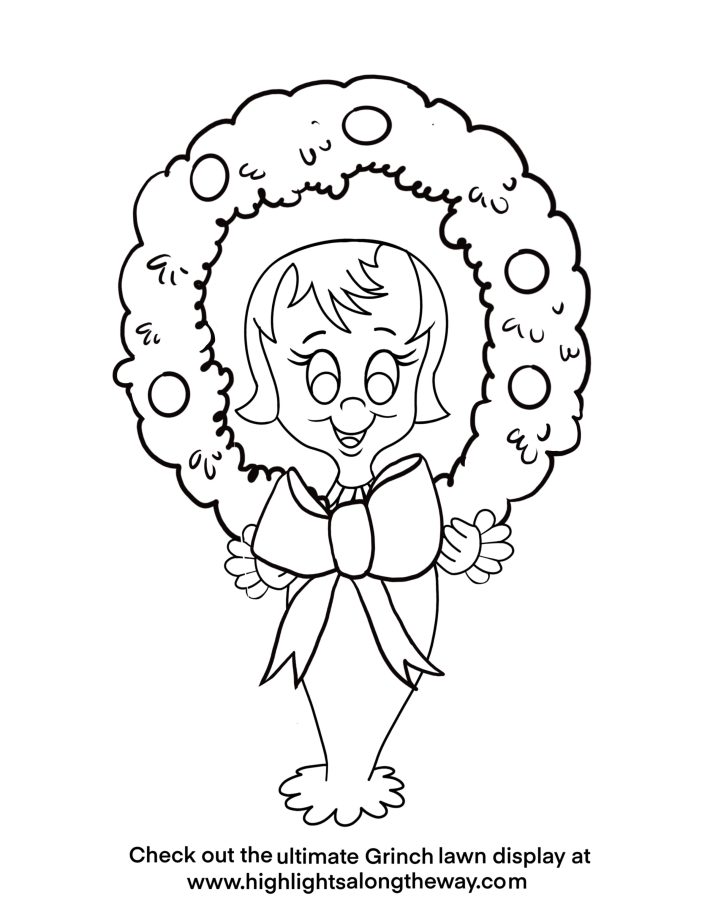 Coming soon!
Grinch Dot to Dot Activity Sheet
Grinch Cut and Paste Activity Sheet
The Grinch Who Stole Christmas
The Grinch is a surly monster with a heart "two sizes too small." The Grinch lives with his sad dog Max in a cave on Mount Crumpit, a steep mountain north of Whoville. Whoville is home of the cheerful and kindhearted Whos. Having been annoyed by Whoville's noisy Christmas festivities for fifty-three years, the Grinch decides to stop Christmas from coming. The Grinch makes a plan and disguises himself as Santa Claus and travels to Whoville on a sleigh with his sad dog Max. The Grinch slides down the chimney of the first house on the square and steals all the presents, the food for the feast, and the Christmas tree. He is briefly interrupted in his burglary by Cindy Lou Who, a young Who girl, but concocts a crafty lie to help his escape.
The Grinch coldly steals gifts and decorations from every house in Whoville. The Grinch takes his sleigh to the top of Mount Crumpit and prepares to dump the stolen belongings into the abyss. As dawn breaks, he expects to hear the Whos crying, but is shocked to hear them singing a joyous Christmas song instead. The Grinch comes to realize that Christmas "means a little bit more" than just presents and feasting, causing his shrunken heart to grow three sizes larger. The reformed Grinch returns the Whos' presents and food, and is allowed to take part in their Christmas feast.
The story was originally told by Dr. Seuss and was adapted into a traditionally animated film in the 1960s. The film is a holiday tradition for many families and we hope our display makes your heart happy!