Hamster and Gretel Coloring Pages
Disclosure: This is just inspired fan art - please enjoy!
Hamster and Gretel is a new fun series on Disney! To celebrate we have a Hamster & Gretel inspired coloring page to share! Hamster and Gretel is a fun new series from Disney!
Hamster and Gretel Coloring Pages
Simply click and print from your home or school computer. Please enjoy these free printables and share with your friends who also love Hamster and Gretel. Drawings are simply fan art inspired by the Disney animated series.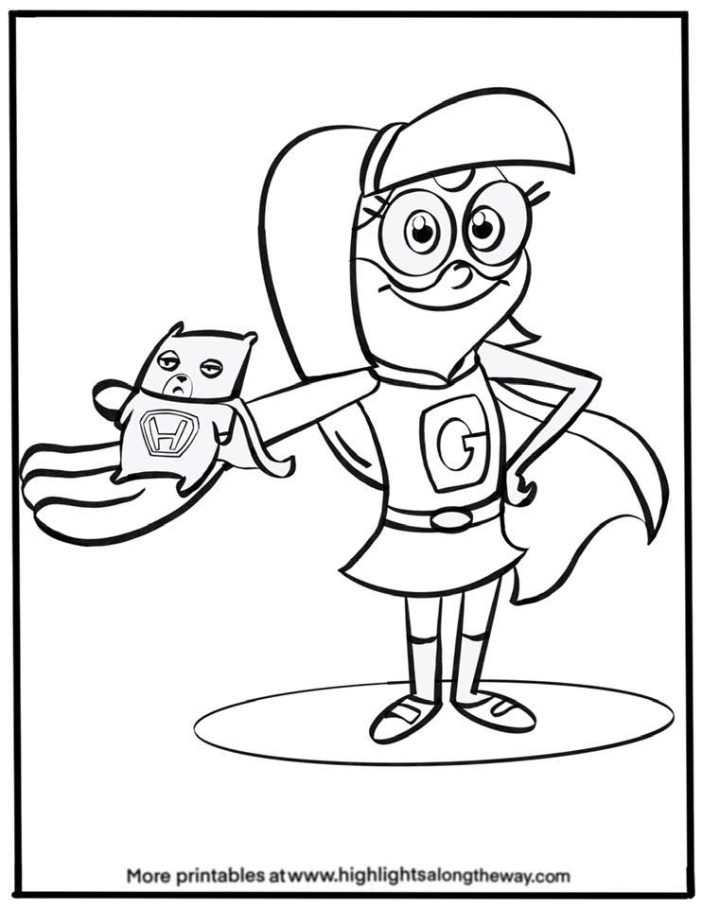 What is Hamster & Gretel?
A 16-year-old boy named Kevin must work with his sister Gretel when she and her pet hamster are given superpowers by aliens and become a superhero duo dedicated to protecting their city.
Watch a Sneak Peek of Hamster and Gretel –
If you enjoy these free printable coloring sheets inspired by Gretel and Hamster, make sure to check out our printable section featuring Go Dog, Go! Coloring sheets Gabby's Dollhouse Coloring Sheets , We Can Be Heroes Coloring Sheets, Sharkboy and Lavagirl Coloring Sheets, American Girl Doll Coloring Sheets , Olaf Coloring Sheets, Coco Coloring Sheets , Trolls Coloring Sheets , and so many more on our site!
FREE Nature Themed Printables from WWF – click and print for FREE!
FREE Melissa & Doug Printables – print from home to learn and enjoy!
FREE Taco Bell Printables – so fun and may inspire a trip through the drive thru!
If you are a blogger or writer looking for printable coloring sheets for your blog, magazine, or book, please check out my website Kate Ham Art and follow my growing Instagram account @KateHamArt . Do not hesitate to reach out if you would like me to create printables or book illustrations for your next project. If you or your child colors one of our printables, please share it on social media and tag our page. I will always share printables in our instagram stories and I would love to feature you!