Harriet Tubman $20 coloring page
Harriet Tubman will replace the abomination of a person that was Andrew Jackson on the Twenty Dollar Bill. Teachers and inspired parents can print out this coloring sheet for students and children who are learning about why Harriet Tubman is a better person to honor on our country's currency than Andrew Jackson.
Teachers are welcome to share a direct link to this webpage to their students (pretty please do not just copy and share – I provide these for free, but traffic to my blog provides my money with a small income while I am virtual schooling my own three kiddos, I so appreciate sharing!)
Harriet Tubman $20 bill printable coloring sheet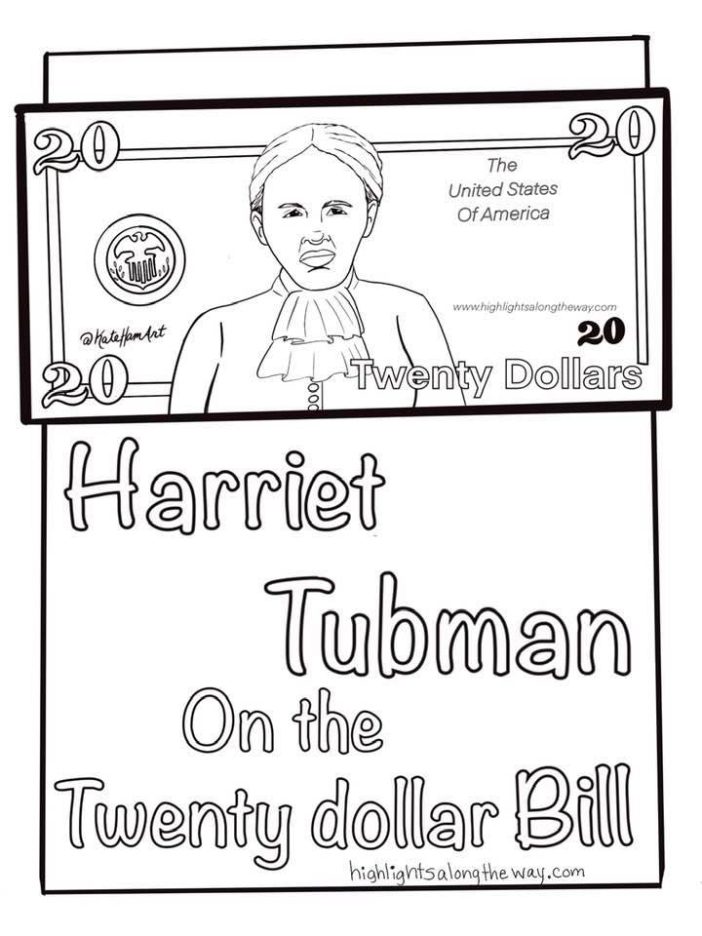 Find more free printable coloring sheets on our FREE PRINTABLES page!