An Interview with Hayley Atwell about Christopher Robin
Disclosure: #ChristopherRobinEvent was hosted by Disney. This site uses affiliate links. Opinions are my own.
Disney's Christopher Robin opened in theaters this last weekend, and it is capturing audience's hearts everywhere.  It is a beautiful family friendly film that I highly recommend.  Winnie the Pooh's return to Christopher Robin's life is an excellent reminder to all of us about what is really important.  While at #ChristopherRobinEvent, our group had the opportunity to interview Hayley Atwell  about her work on the film.
Hayley Atwell plays Evelyn Robin, wife to grown up Christopher Robin.  Those who have been following our blog for a while may know that this is actually the second time I have had the opprotunty to sit down with Hayley Atwell.  Fans may remember Hayley Atwell as the courageous Agent Carter. She was as delightful this time around and I am thrilled to share some of the highlights of our interview.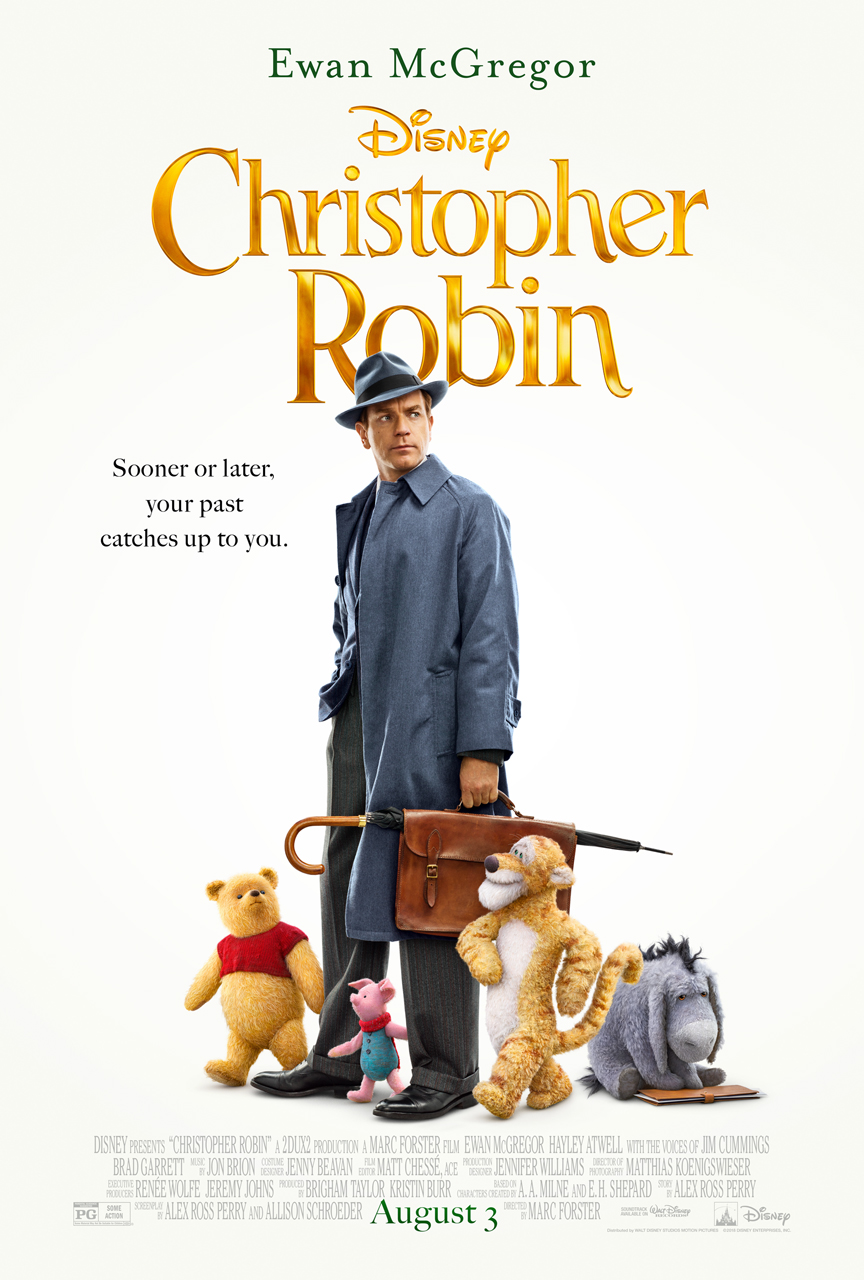 Evelyn Robin is actually my favorite character in the film.  I was so excited to hear Hayley talk a bit more about her character. I was happy to hear how much this film meant to her. She revealed that she had seen it just before our interview and it made her cry. She said that the story of Winnie the Pooh is sentimental and profound. "It's just something that's very refreshing. It's basically saying you're enough and I just wanna hang out with you as you are, you know, anyway. I'm a big fan of it."
Hayley had wonderful things to say about her own mother. She shared that she drew on her example to play the role of Evelyn Robin.
"I think it's from those experiences of being with older women who set the way that I have felt from them at times when the feeling the world is a big place and the kind of the calm, the calm  kind of voice of reason and strength but a gentleness that comes with that is something that I've had experienced over the women in my life and felt that, that felt like the right kind of time for this movie as well that she's not sentimental."
She added;
"She's not, she's not passive. She doesn't kind of sit there, you know, allowing things to happen but she also doesn't attack him for it. I think she's aware of the complexities of his situation and also being heartbroken about the effects it's having on her daughter but also not turning her daughter against her father as well. And I think for me that was a very emotionally intelligent character choice to make and one that was much more realistic. I think that's what parents have to do and have to struggle with."
Hayley shared that the atmosphere often reflects the theme of the movie. She said the set was warm and "You really can't do a film like this and have a bad time."
My favorite thing from our interview was how Hayley described the iconic Winnie the Pooh characters, but specifically the 'Zen of Pooh'.
"Pooh to me ended up being like the kind of Zen master, a bit of an unknown guru without realizing it which makes him so endearing. He doesn't have that self-awareness to know really what he's saying. He's just pure love without agenda and I think the thing that maybe breaks my heart when I saw the film remember that moment where Christopher Robin hugs him and Pooh says "Did you forget me too?"
And what makes me cry about that is because the way Pooh processes pain is that he just takes it in like a dog would, like an unconditional way and instead of attacking back, being defensive about, it or finding ways to seek revenge or go well, fine and walk away he just absorbs that pain but still loves Christopher Robin and that seems to be a very human quality between people that love each other and a very necessary quality to our own civilization and for our own sense of belonging to each other. The ability to absorb pain from someone who knows that they can cause us pain but see beyond that and I would just find that moment was so moving and so evolved of Pooh without him realizing it that it made me fall in love with Pooh."
…. I'm not crying, you are crying.  Just kidding, we are obviously all crying.
Fun facts :
I always love to hear what kind of souveniers the cast take from movie sets. Hayley was able to take home the gramaphone from Christopher and Evelyn Robin's living room.  She said that Marc Foster actually had a commissioned portrait made of her dog and Winnie the Pooh.  Hayley's dog Howard was allowed to be on set with her and he became one of the family.
If you haven't yet watched the trailer, get ready for some cuteness…
Thank you so much to Disney for having me and especially to Hayley Atwell for taking the time to speak with us.
Christopher Robin is playing now and is fun for the whole family. Check movie times now with Fandango!