Henry HuggleMonster : Meet the HuggleMonsters
Disclosure: I received a movie for review purposes. No other compensation was provided. Opinions are 100% my own.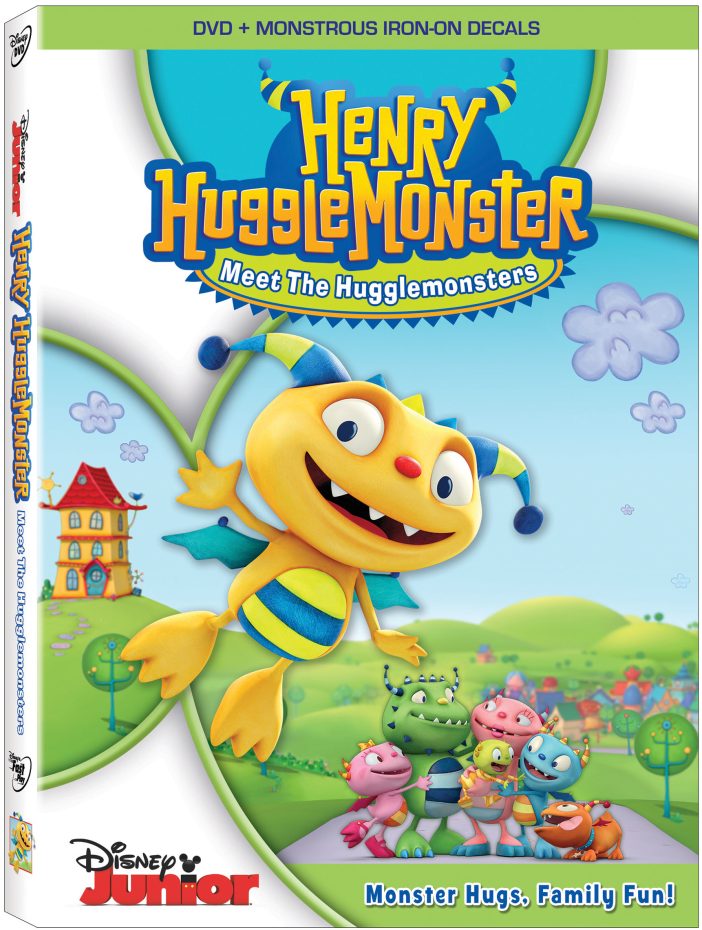 Henry Hugglemonster: Meet the Hugglemonsters
comes to DVD on January 14th is really fun for the Disney Junior fans in your house!  Our littlest (2 years old) was captivated by Henry, and even our big kids (both 7) might say they are too big for Henry were cracking up and really enjoyed this DVD.  MEET THE HUGGLEMONSTERS is rated TV Y (for everyone!).
Synopsis :
Together with his loving family and a town full of cuddly monsters, Henry embraces all the joys and challenges of growing up. Whether he's helping his sister put on a show, setting up a hugglejuice stand or entering his monsterdog Beckett in a pet pageant, he's always discovering new ways to be the best brother, friend and monster he can be! Several episodes equal over two hours of song-filled fun, teamwork and adventure, Henry Hugglemonster: Meet The Hugglemonsters! will make your preschooler roar for more every time!
Check out the adorable clip below with your preschooler…..
The One Disc DVD comes Free Iron on Decals as well as a unique Disney Movie Rewards Code!