Hero Up! Summer of Heroes at the Disneyland Resort!
Disclosure: We attended a media event hosted by Disney.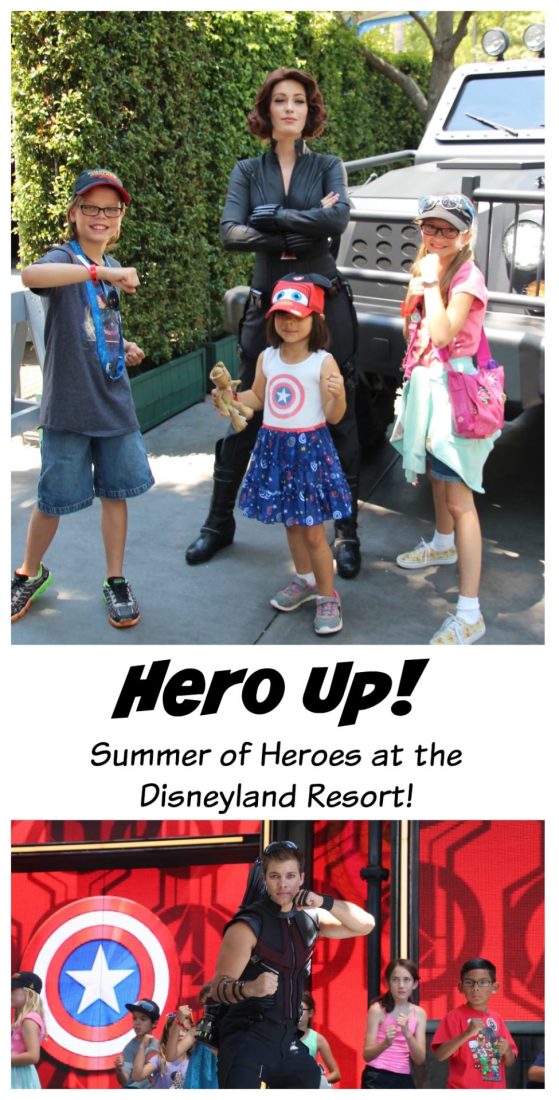 Marvel fans, rejoice!  It is time to Hero Up and get yourself to the Disneyland Resort! Summer of Heroes is in full swing at Disney California Adventure Park!  New rides, treats, characters, shows, and more await your super hero family. We love the addition of Marvel super heroes to the Disney family recently, and Summer of Heroes is a dream come true for our son!  Today I am sharing the highlights from our day as we discovered Summer of Heroes.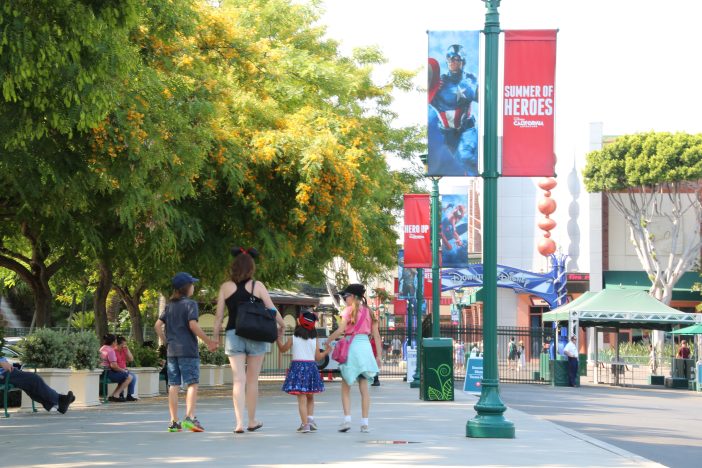 The much anticipated Guardians of the Galaxy – Mission : BREAKOUT! rides has opened and guests are loving it!  Marvel fans are loving the perfectly themed ride.  Rocket needs guests' help for his mission.  There are multiple ride profiles and guests never know which adventure they will get.  This new ride has been extremely popular. Stand by wait times can be several hours long, but guests can take advantage of the Fast Pass System.  Also, download the Disneyland App to help you navigate your day from wait times to reservations to character meet and greets.  The App and the Fast Pass system are FREE!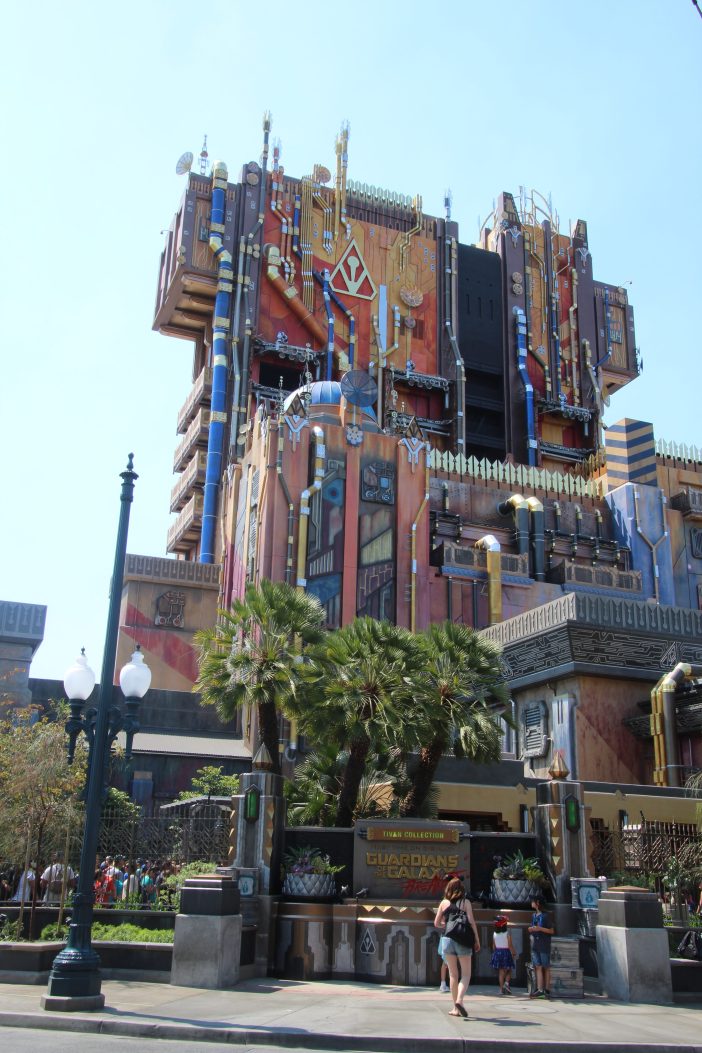 Our kids all give the new ride two thumbs up and feel very brave for completing the mission.  We will be back!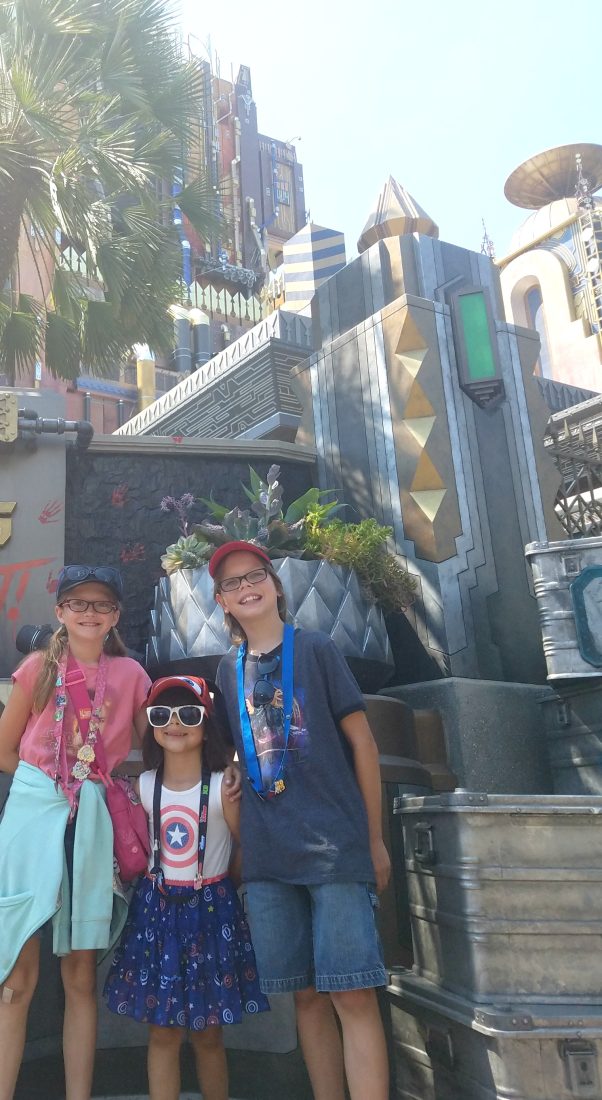 Disney is known for creative limited edition food choices to go along with special events. There are so many delicious choices that pay homage to Marvel characters and movies!  You can find Super Hero inspired entrees, treats, and drinks in six different areas in the Hollywood Land area.  Stop by Schoomzies, Award Wieners,  Market Place  as well as the special food trucks set up just for Summer of Heroes. Bright colors are a trend to match with super heroes like The Hulk and Captain America.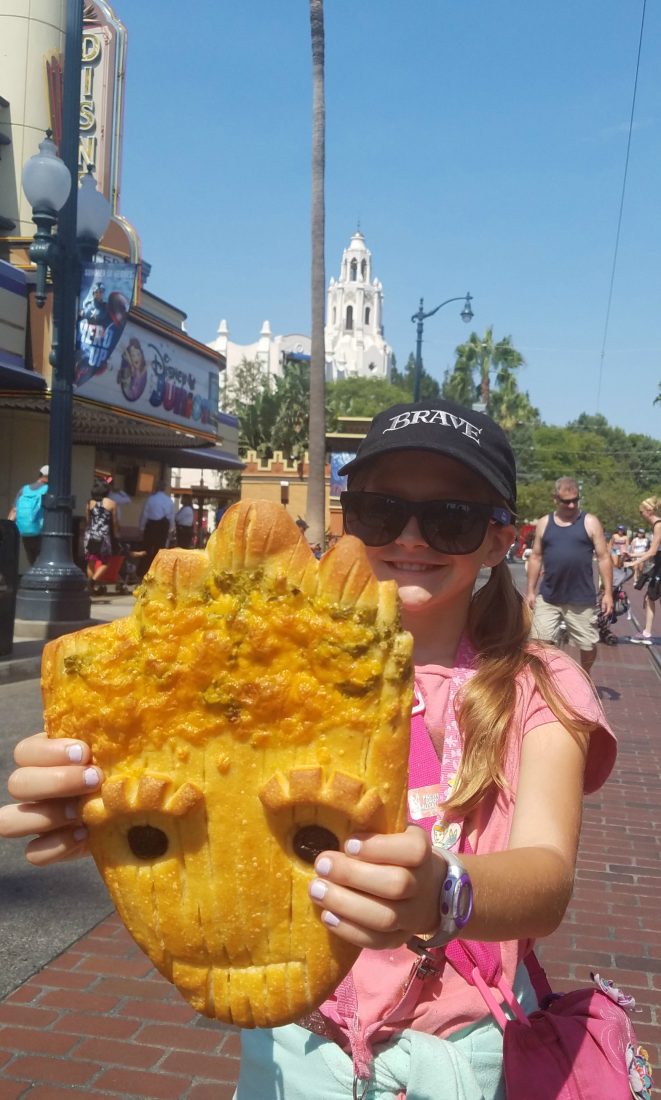 "I am Bread" is a fan favorite.  Groot shaped sourdough and jalapeno breads are made at the famous Boudin Bakery. Freshly baked with olive eyes, Groot bread is as tasty as it is adorable. We shared a jalapeno bread and it was so good! If you are hoping to sample a Groot bread yourself, make sure to pick one up early in the day.  The bakery can only make a certain amount each day before moving on to other fresh baked items that are needed.  Once they are out, they are out til the next day.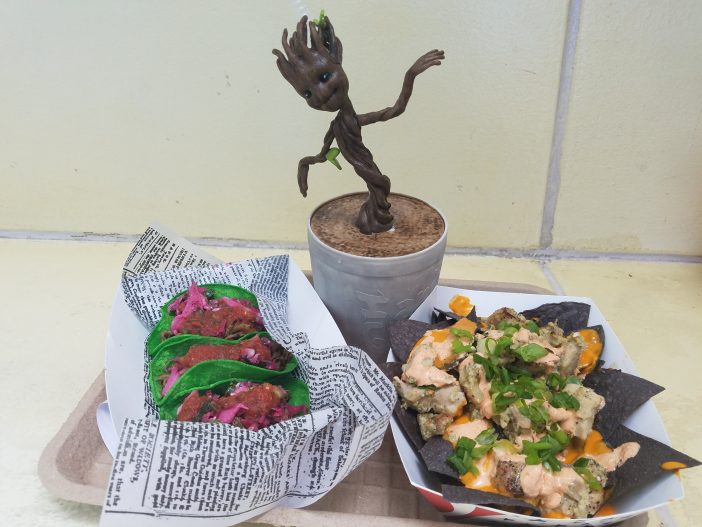 "The Most Dangerous Tacos in the Universe" and "Nachos, Obviously" were some of our favorites and we hope they become permanent menu items.  Guardians of the Galaxy fans will not want to miss out on the opportunity to grab a Groot sipper!  We don't often splurge on a themed sipper cup, but this was just too cute!
A spider bite doughnut does not disappoint. It has a little cinnamon twist that makes it a little spicy.  Grab one to share or devour yourself!
Character meet and greets are always fun at Disneyland and Disney California Adventure.  We love stopping in with characters we have seen before, but of course always hoping to catch a glimpse at new characters. Summer of Heroes has awesome new meet and greet opportunities.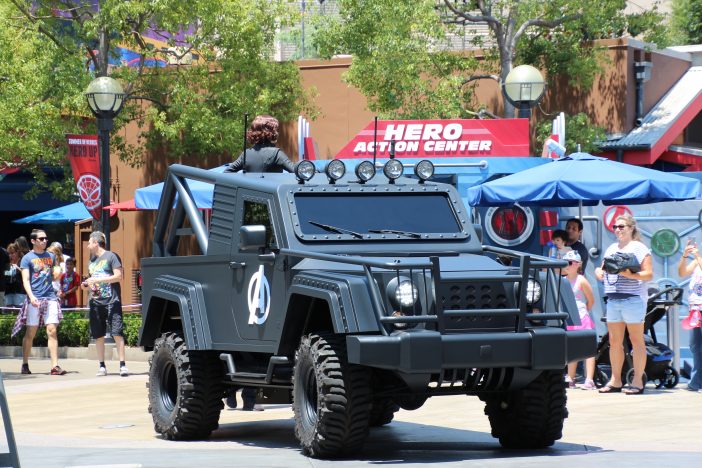 Black Widow rolls up just as one might expect her to. Look out for a heavily armored vehicle driving down Hollywood Blvd.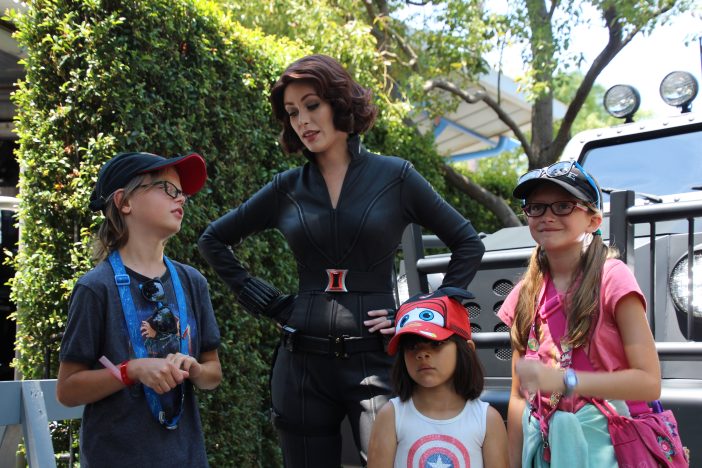 Our son did not miss the opportunity to let Black Widow know that he was also Russian.  She thought that was pretty epic.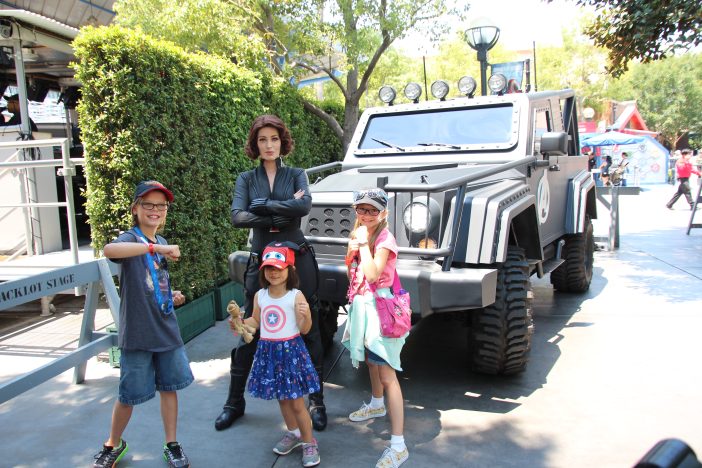 We did not get the chance to meet him – but we did catch a glimpse of Spiderman walking through Hollywood land on his way to meet and greet with eager fans.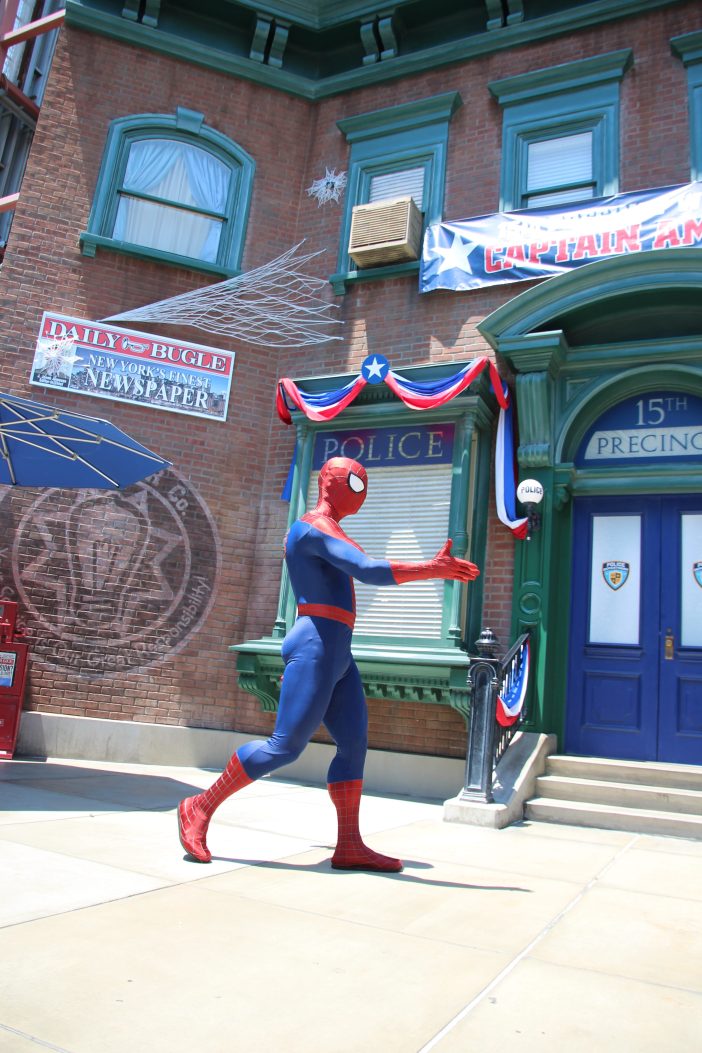 The character we were most excited to meet was Groot! Just in front of Guardians of the Galaxy – Mission : BREAKOUT! you can queue up to meet one of the most beloved characters from that movie!  Groot is massive and gentle and true to his character.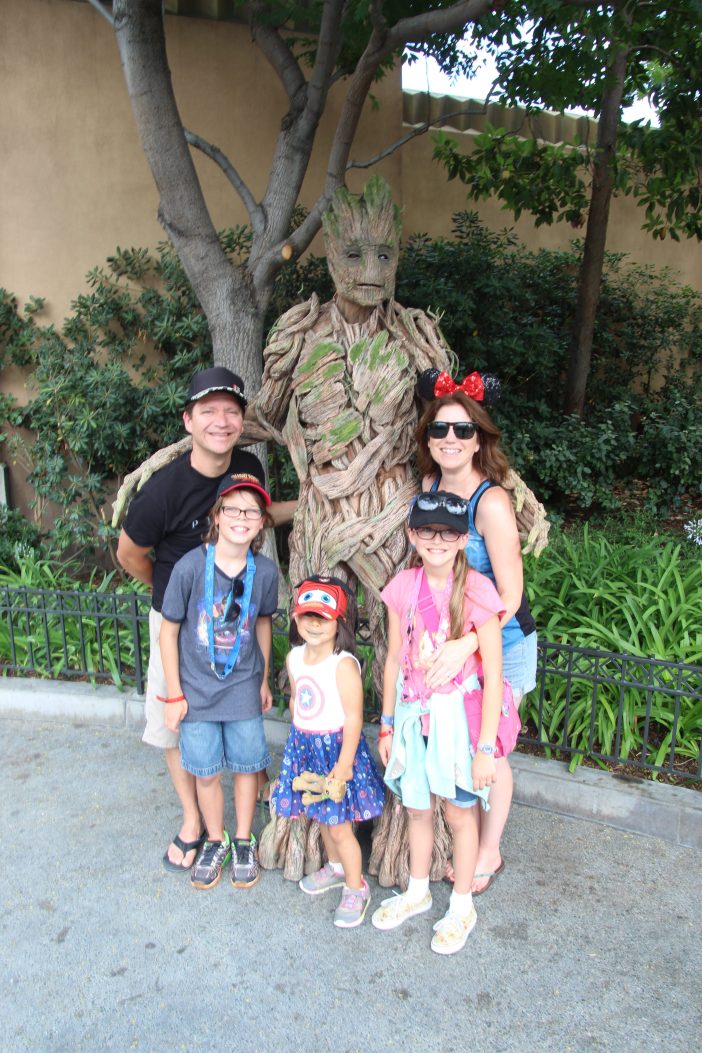 Do not miss the opportunity to take a selfie with Groot!  It was a bit challenging for our big, busy group, but this is one of our favorite photos of the whole day!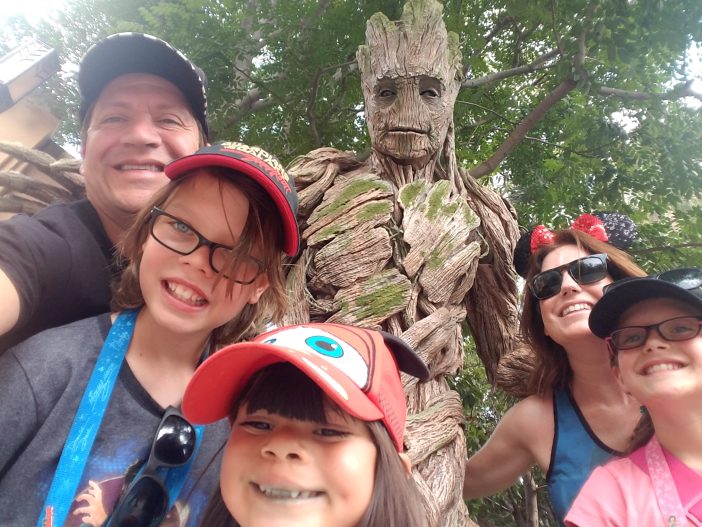 Characters are out for meet and greets all day at the Disneyland Resort.  Times and locations can vary so make sure to grab a map or check the website the day you visit.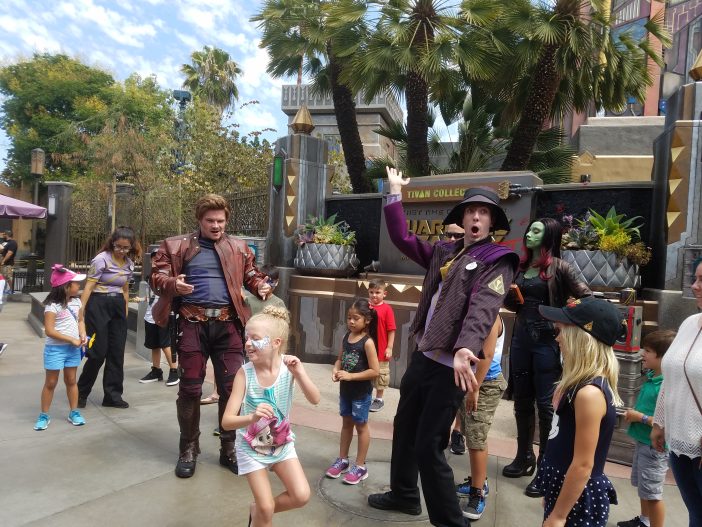 Don't miss the opportunity to dance it out with the cast of Guardians of the Galaxy!  The Guardians of the Galaxy : Awesome Dance-Off is a great dance party that involves guests and several characters right outside the new ride! Several times a day Star-Lord and Gamora will pump up the volume on Peter Quill's boom box and encourage guests to dance to rock and roll classics.  Times change day to day, make sure to have the Disneyland App!
The Avengers Training Initiative is such a fun experience for kids ages 6 – 12 and is only for Summer of Heroes! This limited time audience participation show closes on September 10, 2017, and it is not to be missed! Recruits have the opportunity to be stars in the show alongside Black Widow, Hawkeye, and more! Your Avenger in training will be taught to have a brave heart and strong mind to defeat the bad guys! Avengers Training Initiative is performed at the Hollywood Backlot Stage in Hollywood Land several times throughout the day. Registration is limited, make sure to sign up early to get a spot and all the information.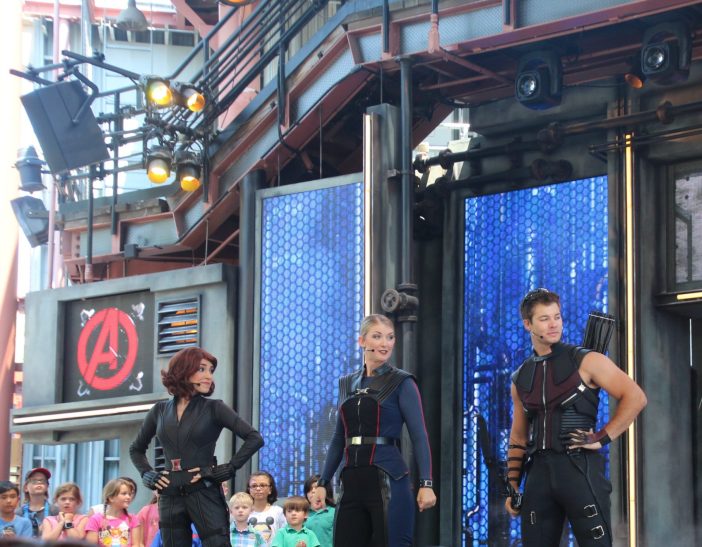 Summer of Heroes is fantastic, but don't miss all the other things that are offered at Disneyland Park this summer.
Some of our favorite attractions are returning after being temporarily closed for a bit.  Tom Sawyer's Island recently reopened much to my kid's excitement!  On July 29th The Disneyland Railroad, Mark Twain River Boat, and Sailing Ship Columbia will all reopen with a little more magic mixed in than before.  There will be new views on the Rivers of America including waterfalls.
"Fantasmic!" is back!! The Rivers of America have been closed for a while as Star Wars Land was being built, but many things are coming back! The longest-running and most popular nighttime spectacular, returns to Disneyland park July 17,2017.  Fantastimic will now feature new state of the art technology as well as scenes from Aladdin, Tangled, The Lion King, and Pirates of the Caribbean! I can't wait to see Aladdin and Jasmine on a magic carpet ride as part of the re-imagined show!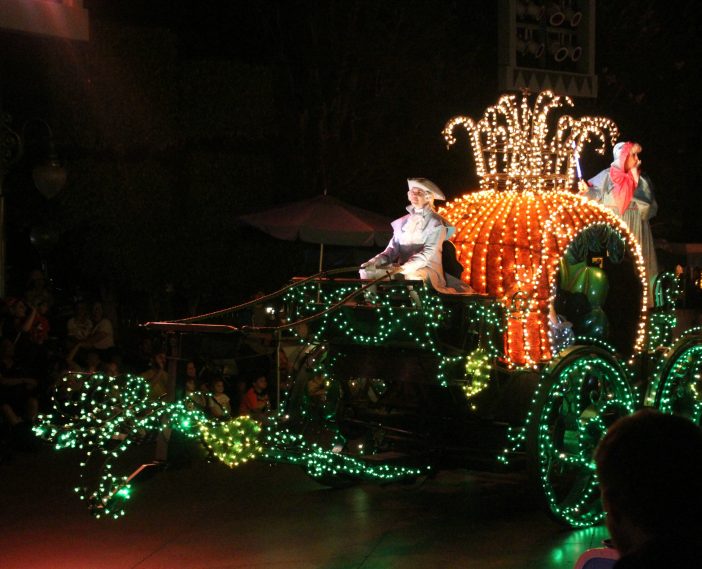 The Main Street Electrical Parade and nightly fireworks are the absolute perfect 'kiss goodnight' at Disneyland Park. The Main Street Electrical Parade is back with nightly performances, but only until August 20, 2017.  This beloved parade is sure to bring back sweet memories for anyone who visited Disneyland anytime between the 1970s and 1990s.  The parade seems to be exactly the same as what I remember growing up!  The synthesizer soundtrack, adorable floats, light up dresses, and of course a fire breathing Elliott from Pete's Dragon!  This Summer is your last chance to see The Main Street Electrical Parade, it is not to be missed!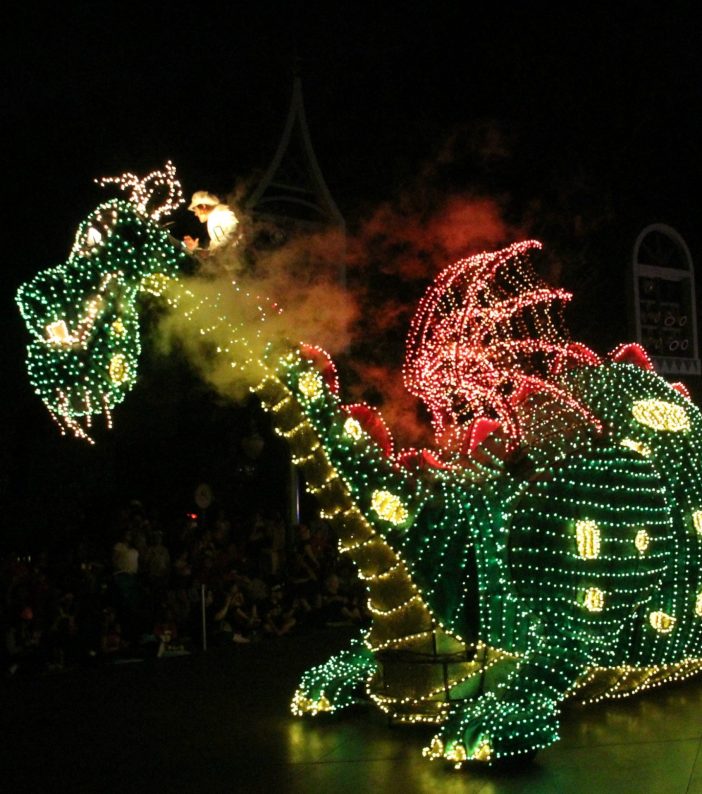 And of course, no Disneyland trip seems complete without a churro!  To celebrate the 50th anniversary of The Pirates of the Caribbean, you can find special gold dusted churros at churro carts in New Orleans Square!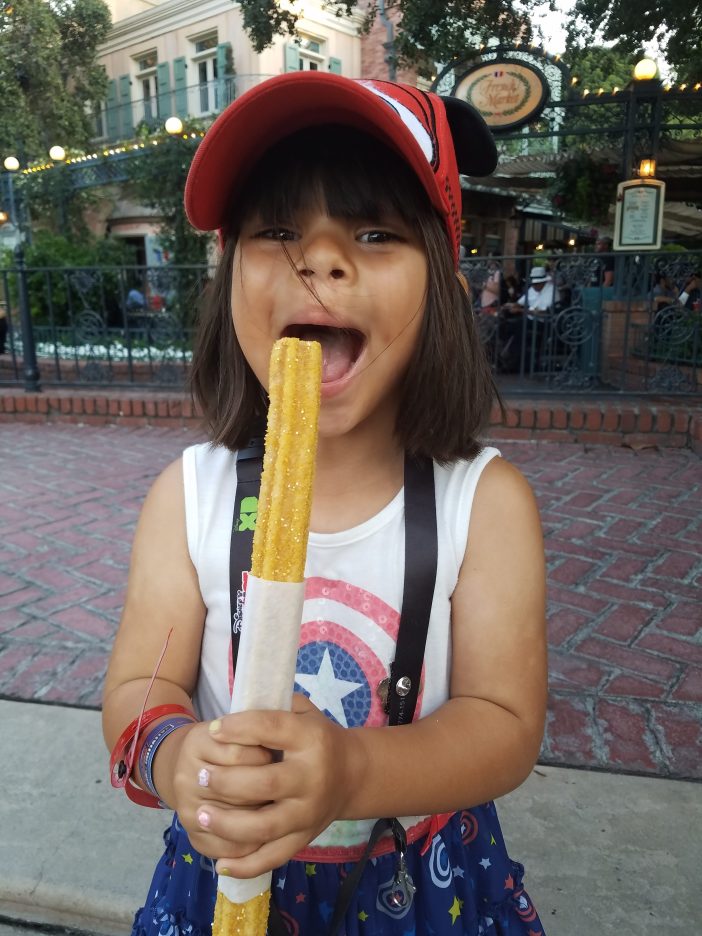 We want to say a big super hero thank you to our friends at the Disneyland Resort for hosting us on our magical adventure!  Get in on the fun on social media by using the hashtag #HeroUp and #Disneyland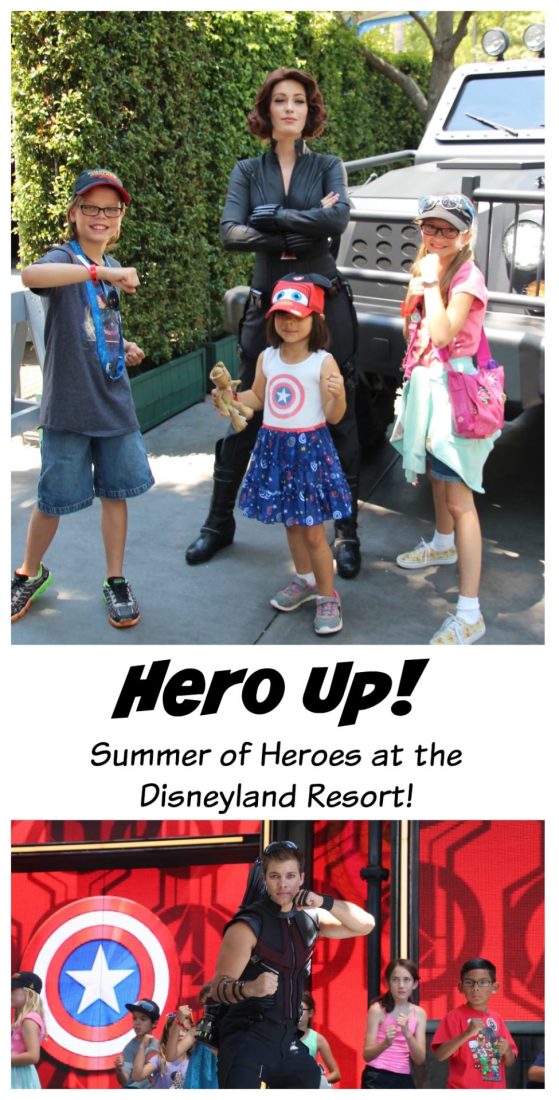 Pin it for later! https://www.pinterest.com/pin/237846424053343104/ 
and if you like what you see – please follow us on Pinterest for lots more fun ideas from travel to crafts!