Hilton Garden Inn Carlsbad Beach : Family Travel
Disclosure: Our family was invited to enjoy a complimentary stay and meals at the Hilton Garden Inn to facilitate this article. No other compensation was provided. Opinions are entirely my own.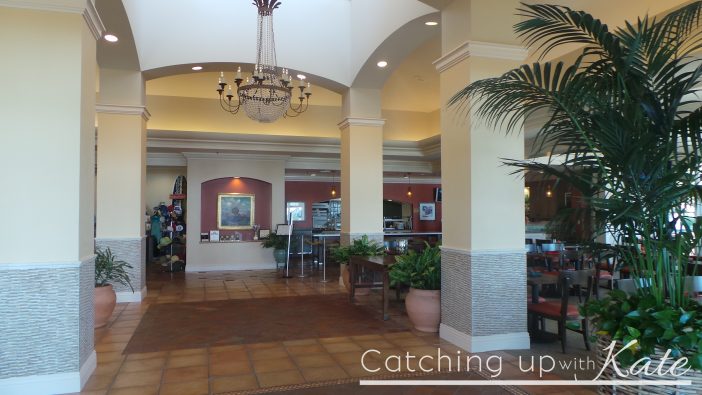 Today travel feature is our new friends at The Hilton Garden Inn Carlsbad Beach. The Hilton Garden Inn is a lovely family friendly hotel located in Carlsbad California.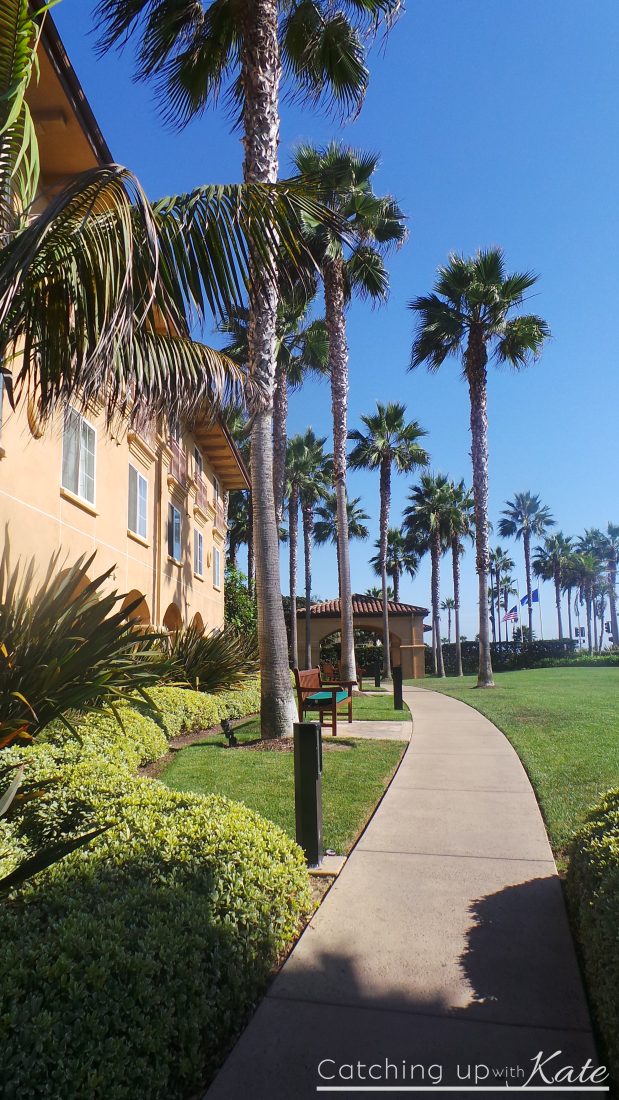 If you are planning a family SoCal vacation Hilton Garden Inn is a great hotel to consider.
The Hilton Garden Inn Carlsbad Beach is situated just across the street from beautiful Carlsbad beaches with ocean views from many of the rooms. The Hilton Garden Inn Carlsbad is quite unique in that it is one of only two beach front hotels from the Garden Inn line (the other is in Florida).  If you are planning any vacation; but especially a family vacation in SoCal I highly suggest checking this unique Garden Inn out!  Not only is it in a beautiful location, but they have renovated throughout and it is just lovely.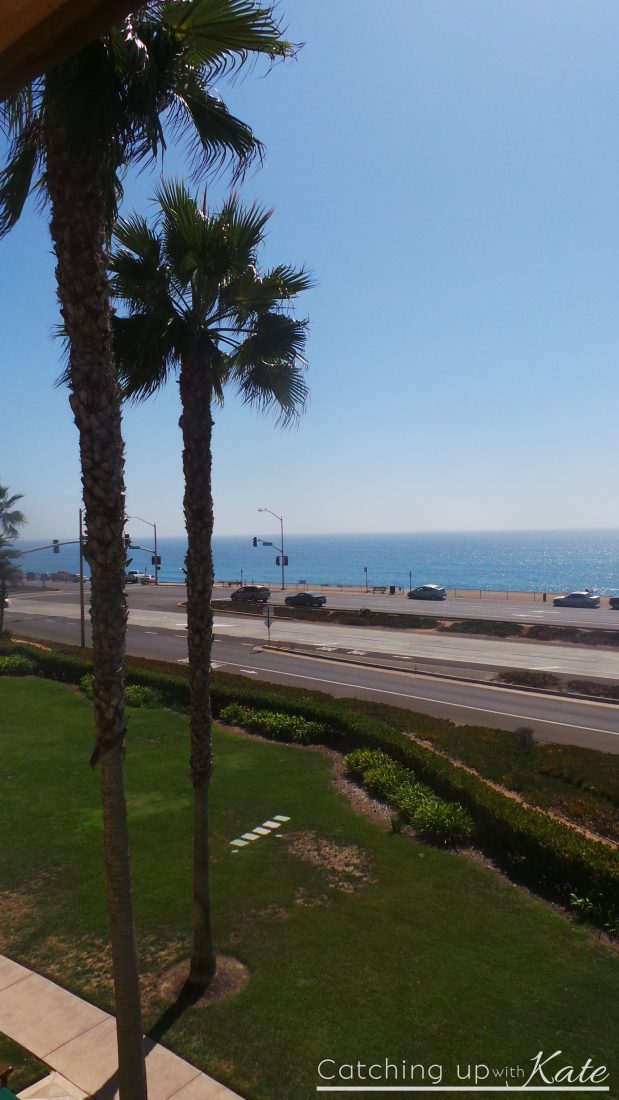 Renovations in the room included new carpet, textiles, furniture, and updated bathrooms!  It seemed like a brand new hotel!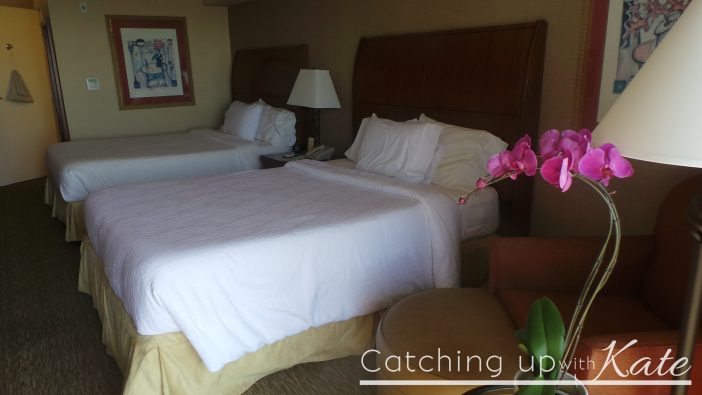 Travelers can easily walk across the street or take the Hilton's free shuttle and enjoy a beautiful beach day.  I surprised my husband with a brand new custom shaped surf board for Father's Day and this was the first weekend he was able to take it out!  The first morning we were there he left before the sun was quite up and met a friend just across the street for some early morning surfing.  You might say Harry was a bit excited to finally take his board out – the surf board was the first thing he brought in the room.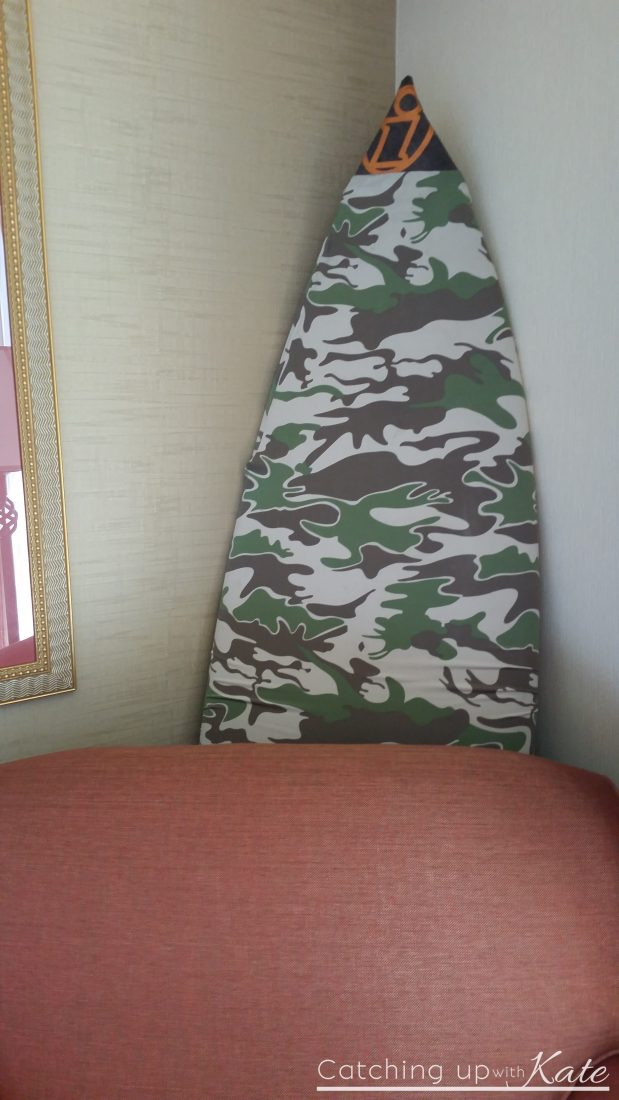 See it tucked behind the chair?  He was so excited!
Lots of beach equipment is available for a small rental fee.  We enjoyed an afternoon of body surfing, sand castle building, and relaxing while staying at the Hilton Garden Inn. We borrowed beach towels, chairs, and a big umbrella.  We brought a few of our own toys with us.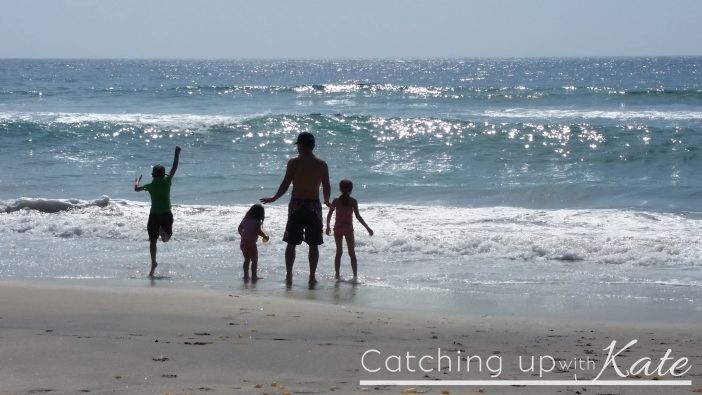 Look at Bubba jumping for joy.  We seriously need to spend more time at the beach.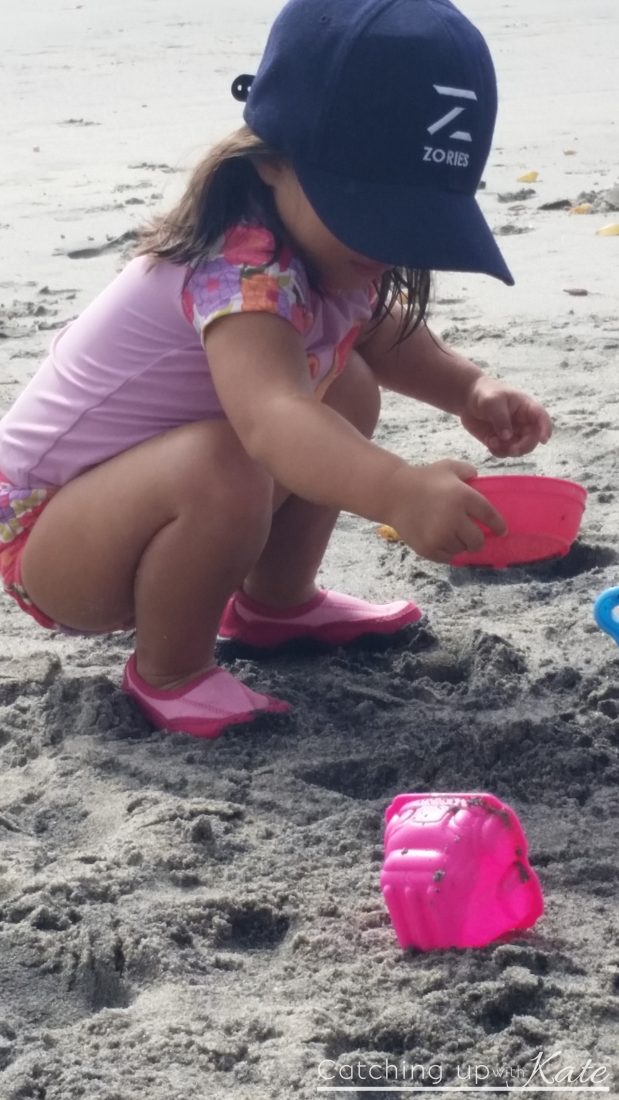 This might just look like a little girl playing in the sand, but it is kind of a big deal.  It took two hours of cuddling and encouraging to get her out of her chair and into the sand.  Even with water shoes she is not into sand; but she was finally won over!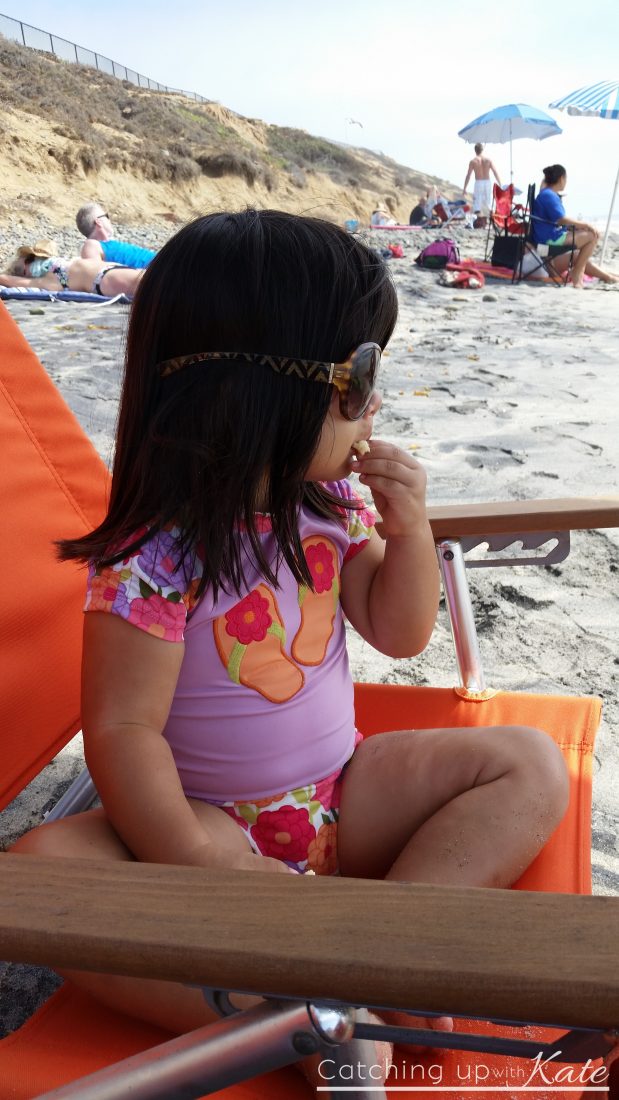 "Hey Little Miss C, wanna play in the sand?"
"Nah, I got a rice krispy treat and your sunglasses so I am good."
"Look Mom!! Spiderman is surfing!" ~ Brother S (direct quote).  I cannot confirm that this is the actual Spiderman, but if the super suit fits….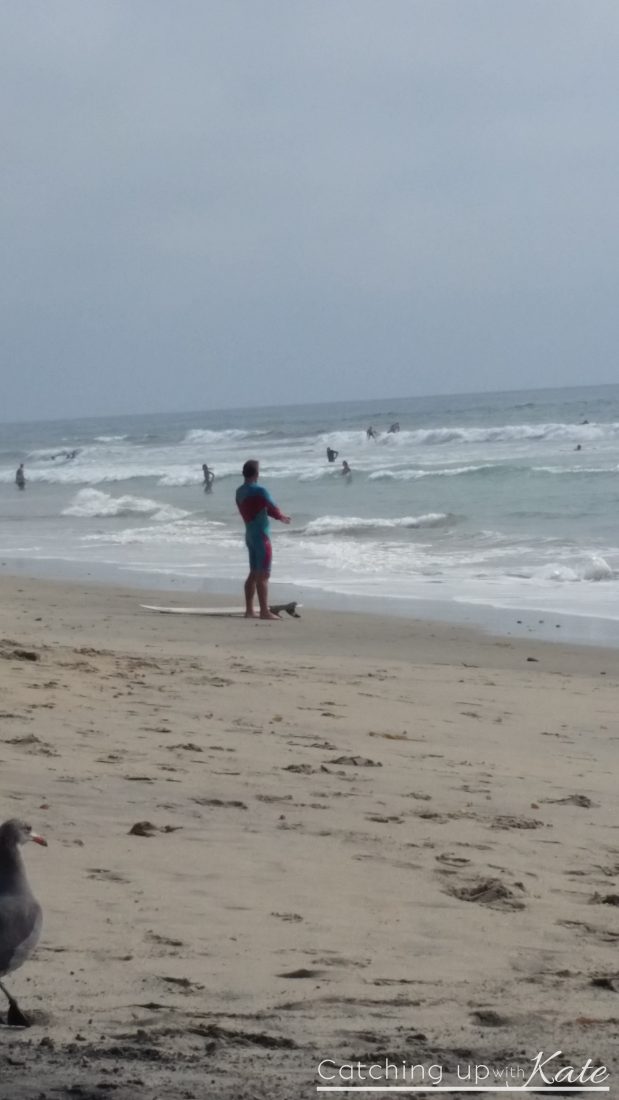 When we were about ready to call it a day we called the hotel and the shuttle driver came and picked us up shortly after.  So convenient!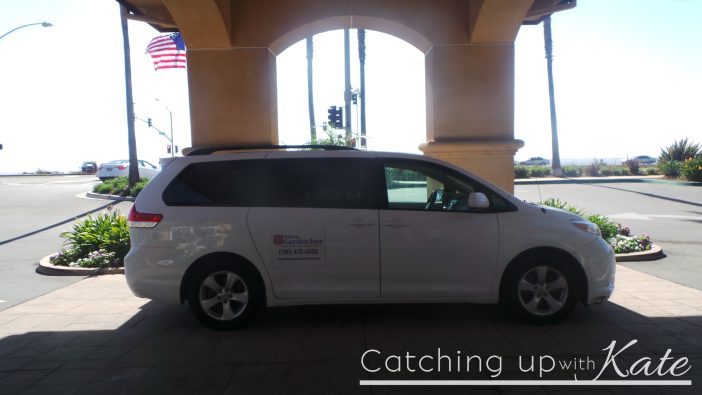 * Please note they only have one shuttle so make sure to call in advance for a pick up or you might have to wait for them to get back from another run.*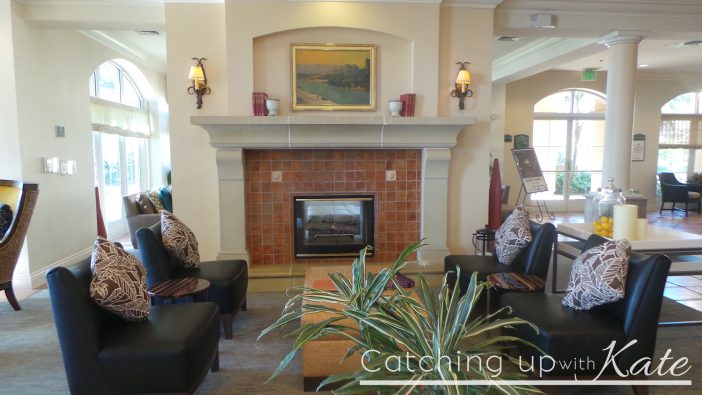 I generally hear the name "Garden Inn" and I think of it as more of a business travelers destination rather than family travel.  While this Garden Inn is absolutely perfect for business travelers, it is also a wonderful hotels for families that are traveling!  Hilton Garden Inn locations tend to be a very budget friendly line but live up to the Hilton name.  We have stayed at several Hilton Garden Inn locations over the years and we have always been happy with our stay.  This hotel certainly takes the cake for us though specifically because of the location.  Being so close to the beach and having an ocean view really was extra special.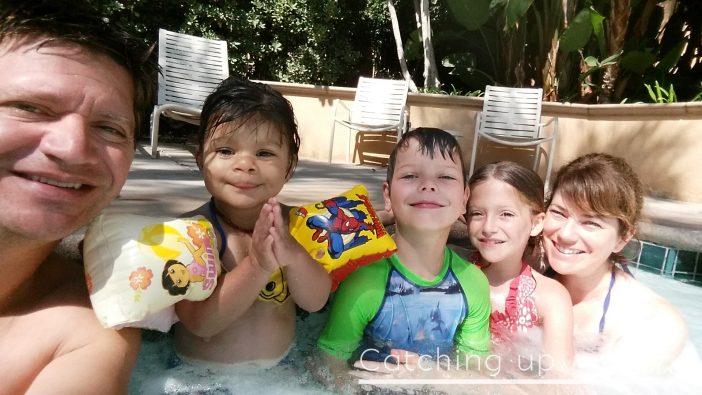 Our family loved the outdoor and indoor fireplaces, the ping pong tables, and the pool!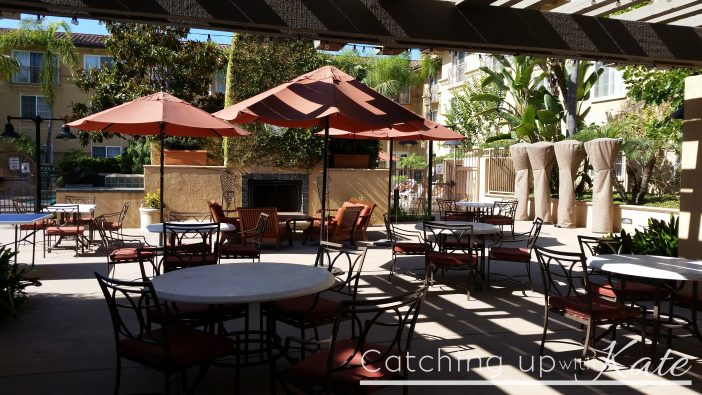 We visited the Hilton Garden Inn during a heat wave so we were loving the pool!  The pool is heated year round, not that we needed it that weekend!  The pool is not too deep so great for laps or for families to play.  We also loved jumping the jacuzzi for a bit too.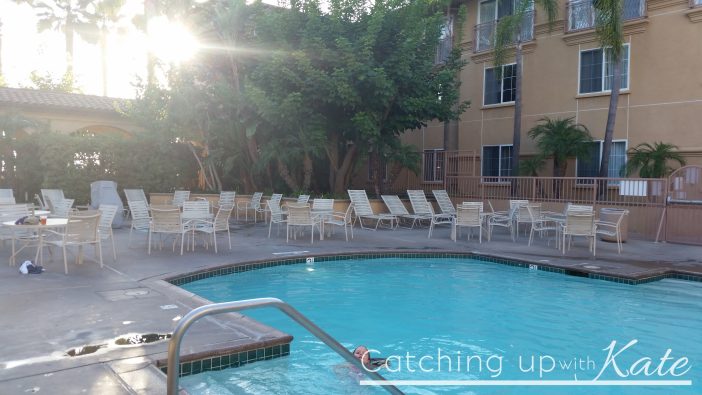 When we weren't in the pool we were enjoying ping pong.  Our big kids were a little disappointed to find out it wasn't super easy!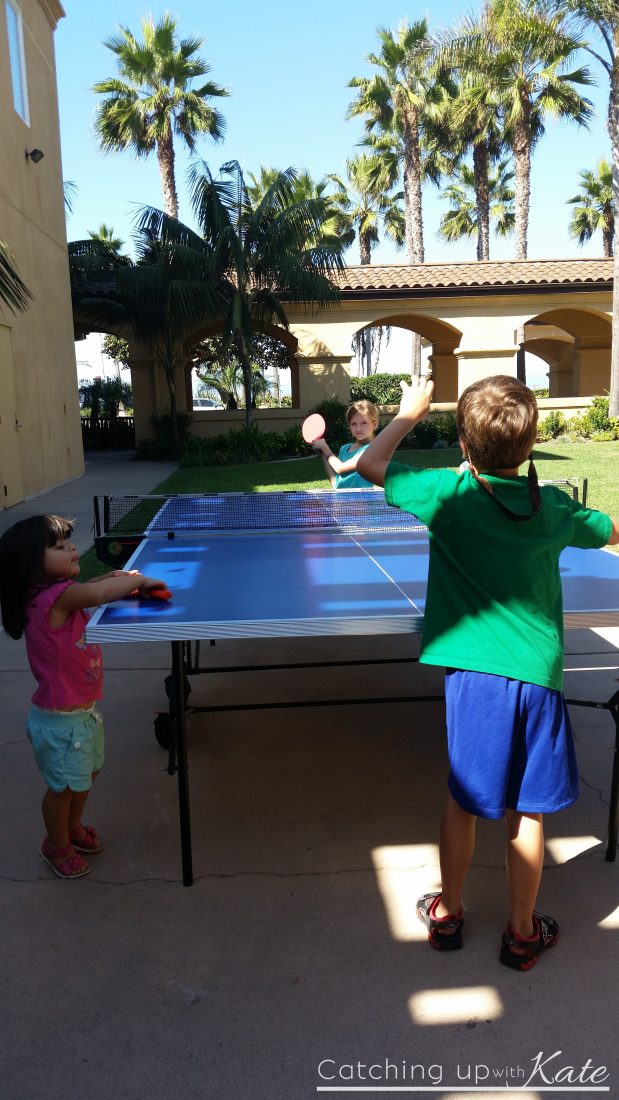 The kitchen, restaurant, and outdoor dining areas have also been updated.  The California Bistro has had a fresh makeover inside and out including the menu.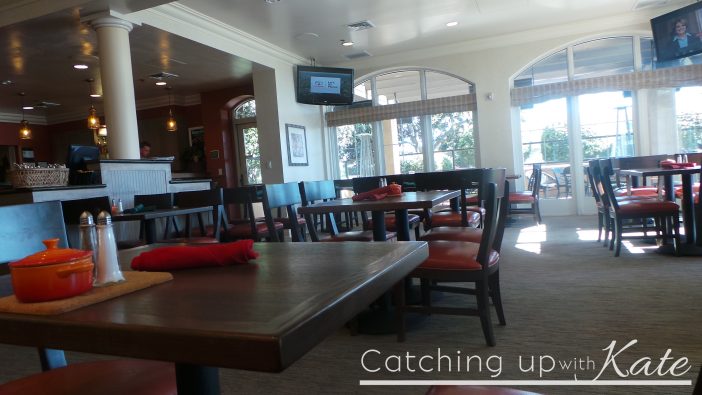 I don't know about you, but I love an open kitchen!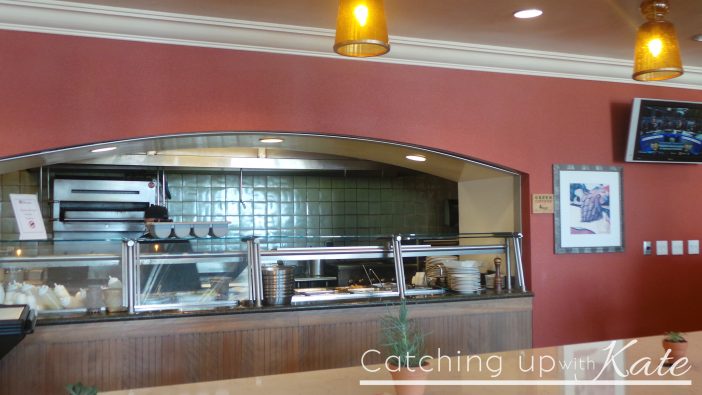 The outdoor seating area is just gorgeous with outdoor heaters for the few nights each year where it is a bit chilly outside.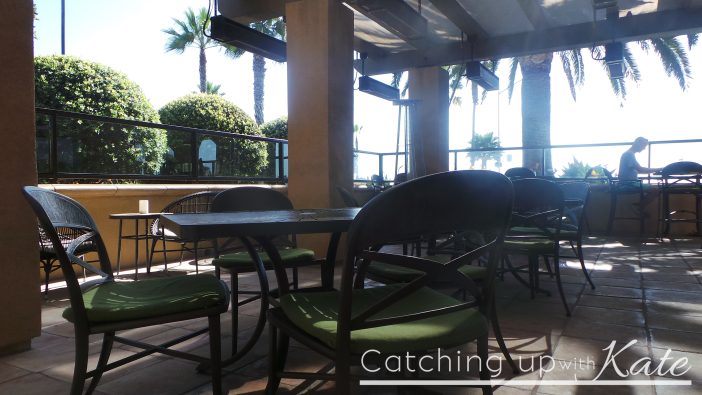 Our kids loved dining at the breakfast buffet, I like that there were many made to order options so I could get an egg white omelet.  Just because we are on vacation doesn't mean I can eat like crazy!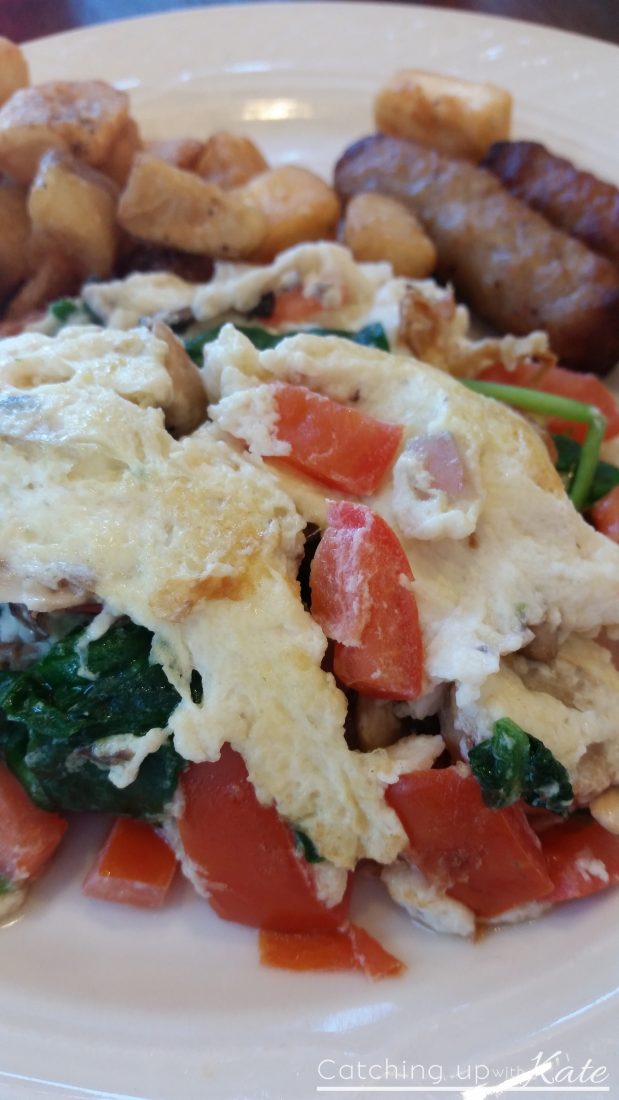 We don't let the kids have sugary cereal unless we are on a trip – my son always chooses fruit loops. Every once in a while isn't gonna hurt anyone!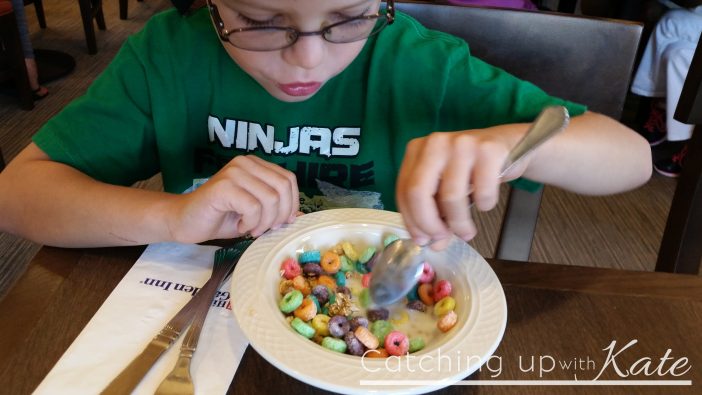 We did enjoy dinner one night as well and I have to share pics of my absolute favorites – their hummus appetizer was the whole family's favorite!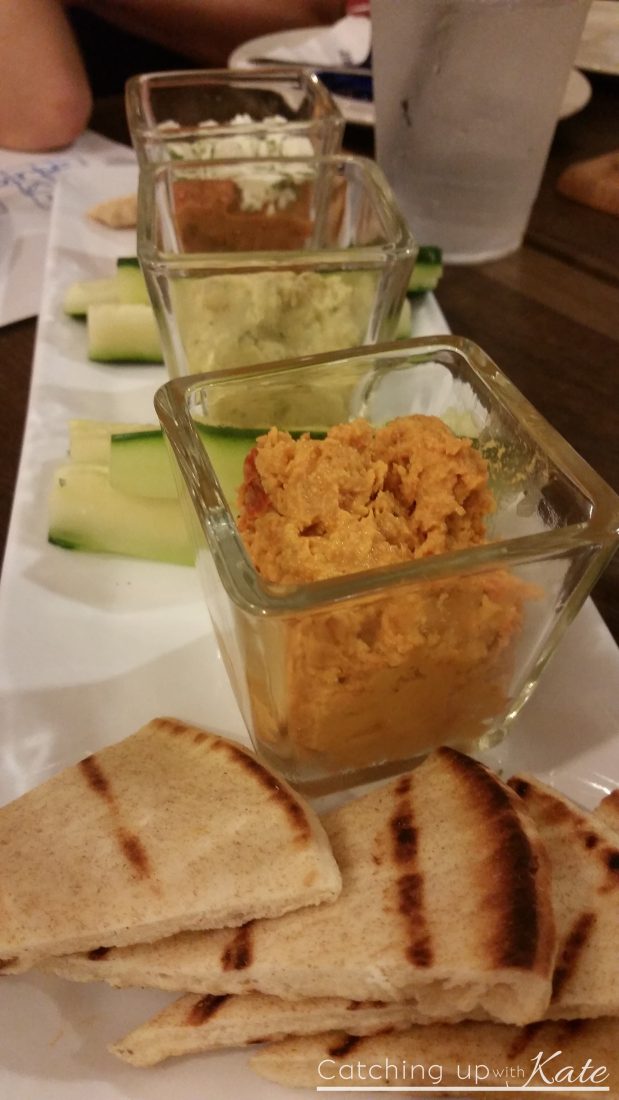 Carlsbad is such a perfect destination for families that are visiting Southern California.  Southern California has so much to offer families – from Disneyland and Knott's Berry Farm in Orange County to the San Diego Zoo, and Sea World in San Diego, and of course Carlsbad's very own LEGOLAND California there are so things to see.  If you are visiting LEGOLAND, it is good to know there is a FREE Shuttle from The Hilton Garden Inn Carlsbad to LEGOLAND.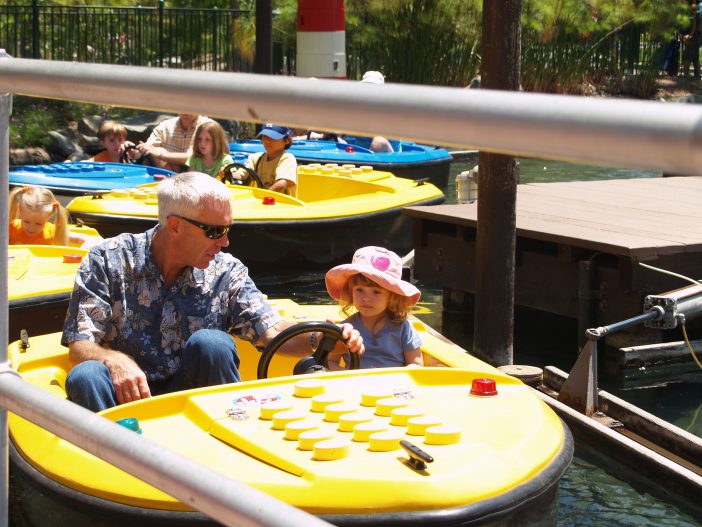 * Retro picture of Sister J with her Grandpa at LEGOLAND many moons ago!*
I have always told travelers that are planning on visiting several SoCal locations that North County San Diego is a great place to stay.  Carlsbad is a beautiful North County city that is located right on the 5 freeway making a trip to downtown San Diego or Orange County very easy.  While traffic can change your time frame; Carlsbad is about an hour from downtown San Diego as well as about an hour and a half from Disneyland!  We think it is a perfect place for your family to land.  If you are visiting SoCal for a week but don't want to move around to different hotels; finding a great place in Carlsbad is a wonderful city in the heart of many top attractions.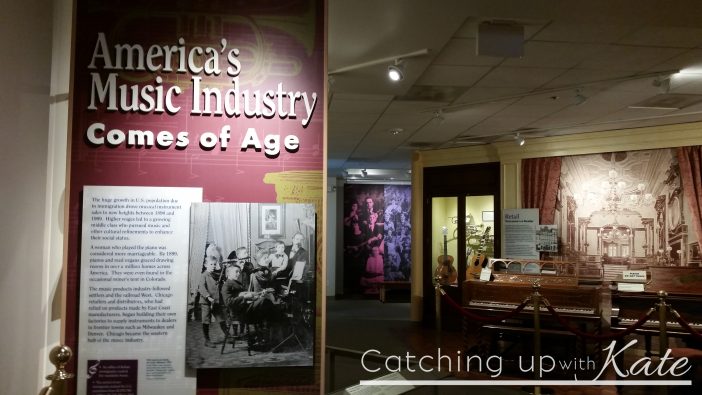 While you are in Carlsbad you will certainly want to check out  The Museum of Making Music.  My son especially enjoyed finding signs that invited kids to "Play Me".  Our family recently acquired a piano and while it still needs to be tuned, our kids are beyond excited to learn how to play.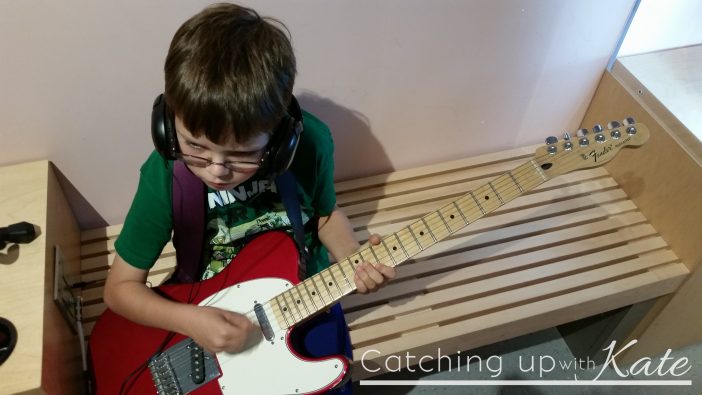 My son has also expressed an interest in several other instruments and trying them all out in the same place was really fun for him.  I also loved seeing the history of different types of music and instruments.  This is not a large museum, but certainly worth checking out for any music lover.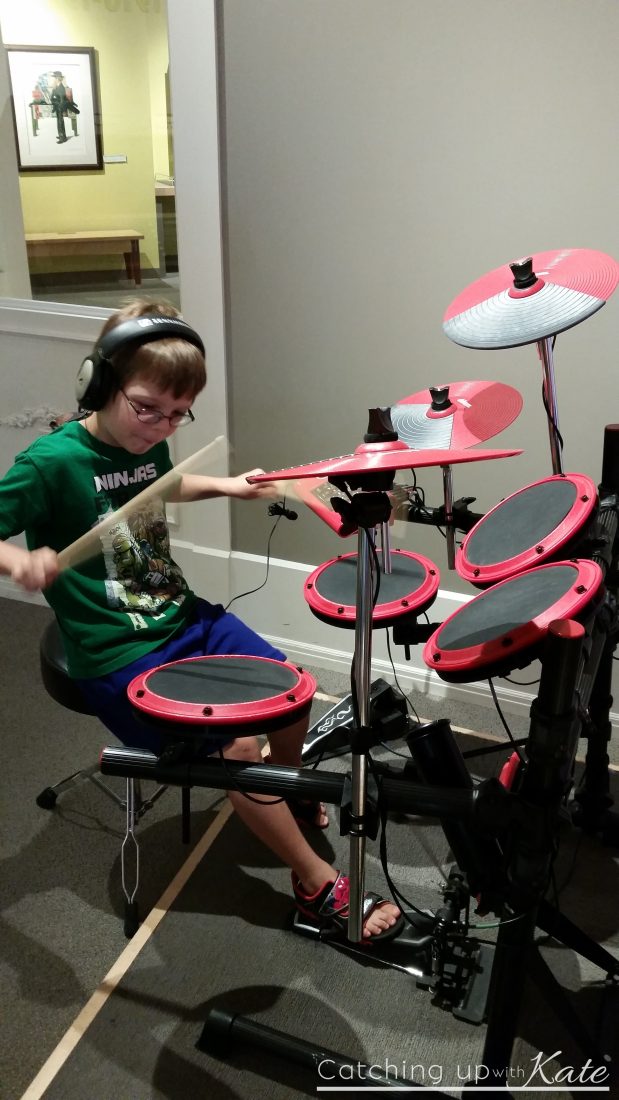 Carlsbad is also the location of the world renowned GIA.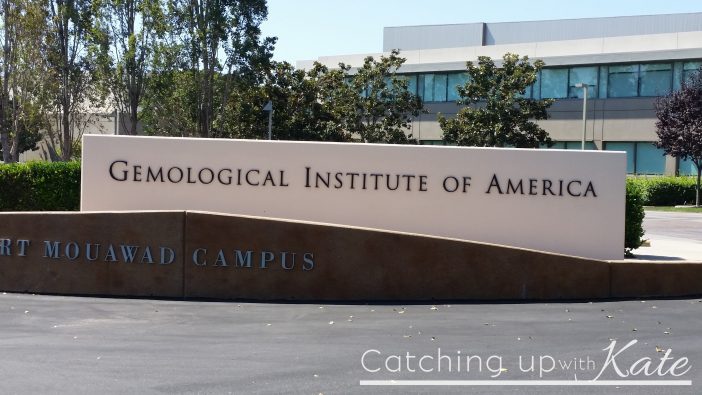 While we enjoyed our little staycation the big kids and I were very lucky to get a tour of the GIA campus and Museum.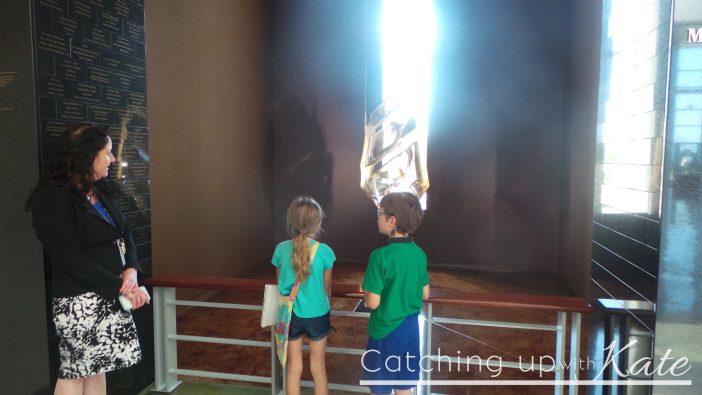 While GIA is a closed campus it is FREE and open to the public Monday through Friday 8am – 5pm with an appointment.  Make sure to make an appointment, it is very cool! Make sure to check out GEMKIDS online with your kids!  My daughter was especially captivated by the collection of gems, and they both left with a greater appreciation for jewelry and gems.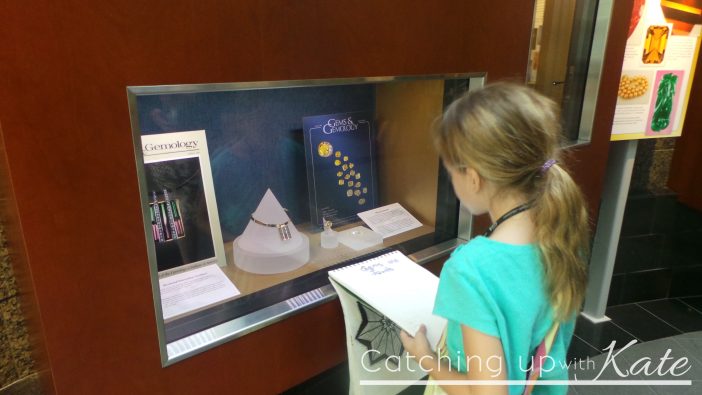 And I gotta mention one more thing about The Hilton Garden Inn ….. from 5pm – 10pm you can grab fresh baked cookies in the lobby.  Why every hotel in the world doesn't do this is beyond me!  This was such a special treat!  My kids ate their weight in cookies after each evening swim.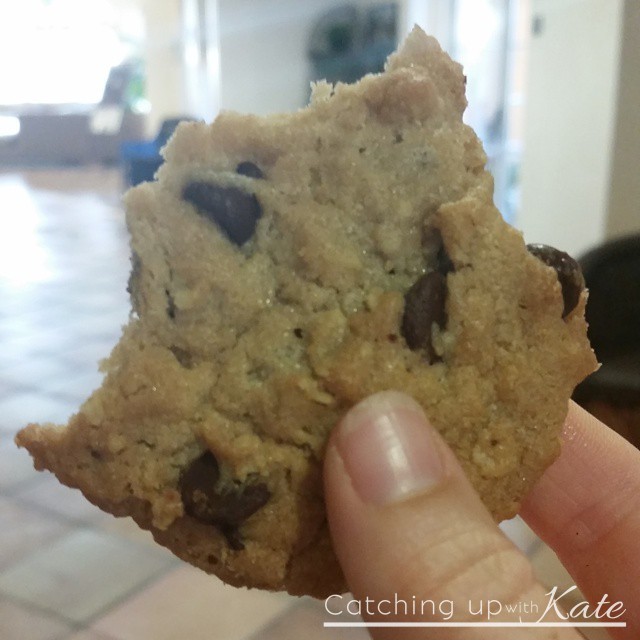 Thank you Hilton Garden Inn Carlsbad Beach for a lovely stay!  We hope to see you again sometime!