Hispanic Heritage Month Coloring Pages
Latinx Heritage Month, also referred to as Hispanic Heritage Awareness month is celebrated from the middle of September through the middle of October. Click and print from our library of free coloring pages featuring important people to study during Latinx Heritage Month. If your school is looking for free Hispanic Heritage Month Coloring Pages, we have a growing library below.
Celebrating those with Hispanic heritage is an important step in creating an inclusive environment for all kids. These coloring pages are free to use at home, school, and church. We hope you will share these free resources with other educators. Click the thumbnail for a free full sized image. We do not require anyone to sign up for our emails or pay for the current coloring pages. We simply ask that you share this page and site with others. If our site continues to grow I can justify adding more and more free resources. I would rather create free coloring pages for teachers to use than list on sites that charge a fee. I would love for this site to provide more and more free resources for teachers! Thank you for visiting! You never have to click on an ad, but just being here and sharing with others who can use activity sheets helps this page grow. Thanks for stopping by!
Coloring Pages for Latinx / Hispanic Heritage Month
Click the link for Women's History Month coloring pages which has a full sized image of AOC to instantly download.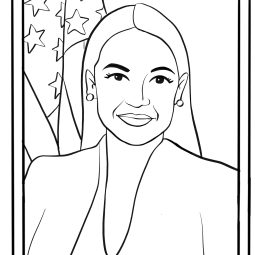 Dolores Huerta Coloring Page – also available on the Women's History Coloring Pages Collection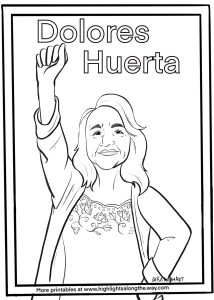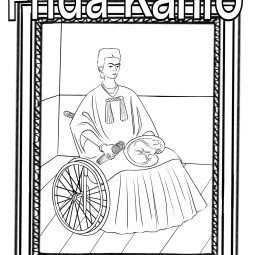 Click the thumbnail drawing or the link for a full sized coloring page.
César Chávez coloring Page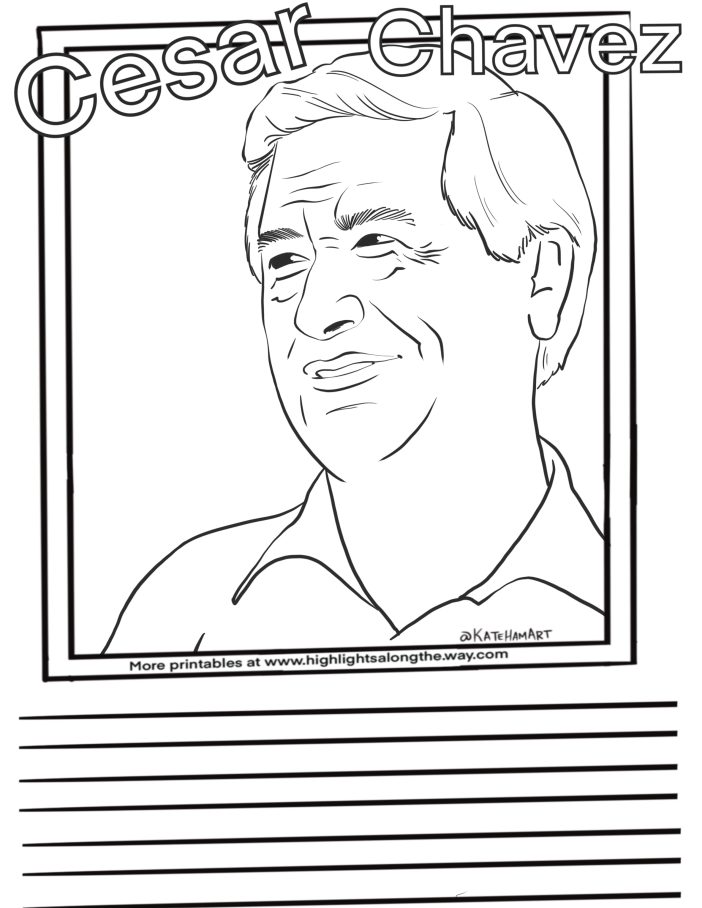 Jovita Idar Coloring Page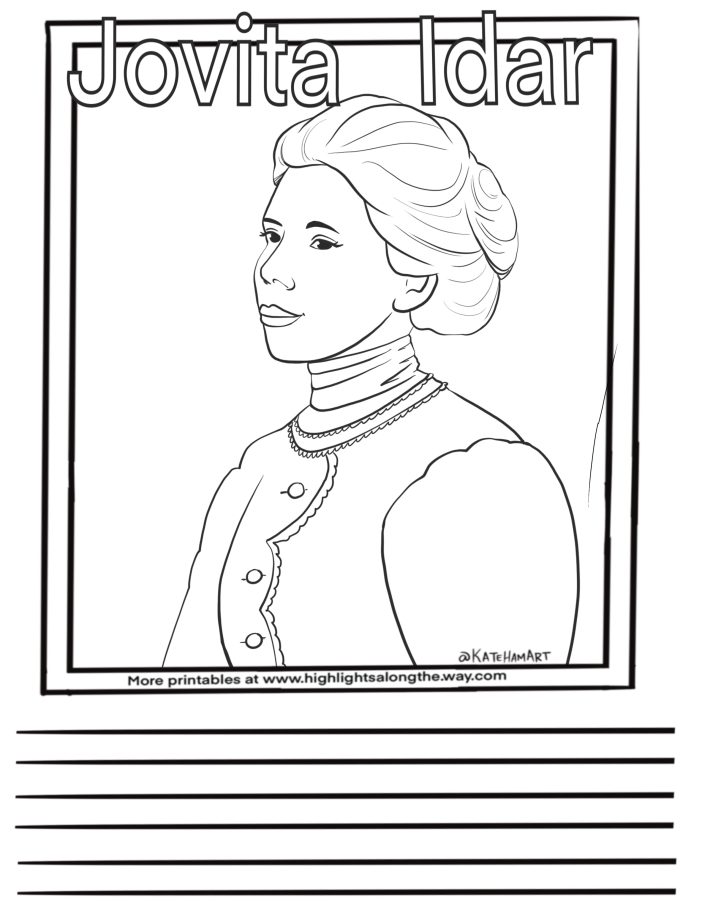 Jose Hernandez Coloring Page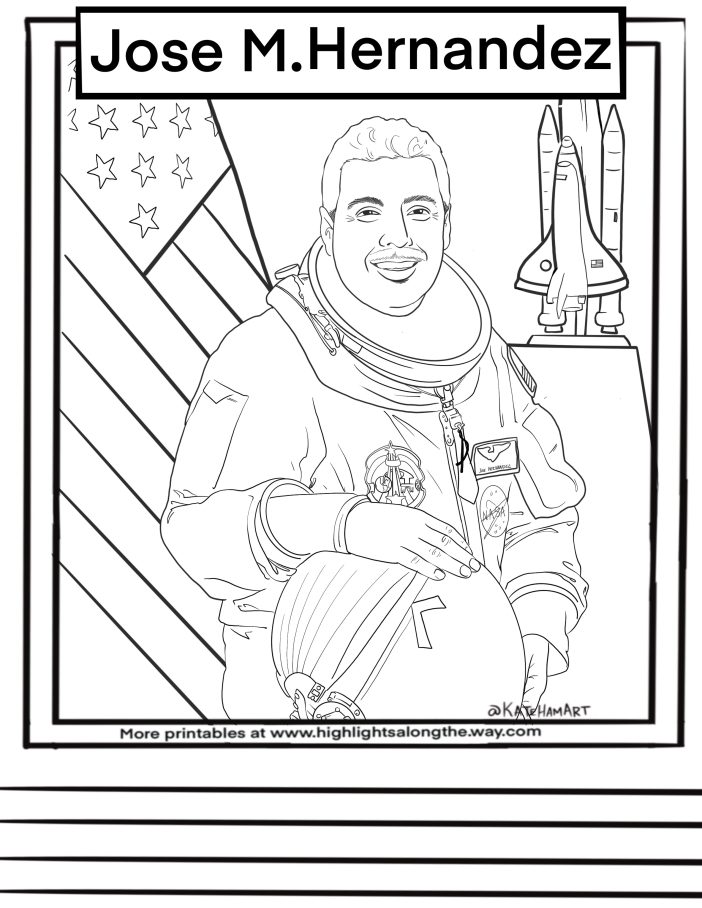 José Moreno Hernández is a former NASA astronaut and American engineer. Hernandez was part of the crew of Space Shuttle mission STS-128. He also served as chief of the Materials and Processes branch of Johnson Space Center.
A Million Miles Away is a new movie inspired by the real-life story of NASA flight engineer José Hernández, A Million Miles Away follows him and his devoted family of proud migrant farm workers on a decades-long journey, from a rural village in Michoacán, Mexico, to the fields of the San Joaquin Valley, to more than 200 miles above the Earth in the International Space Station. With the unwavering support of his hard-working parents, relatives and teachers, José's unrelenting drive & determination culminates in the opportunity to achieve his seemingly impossible goal. Acclaimed writer and director Alejandra Márquez Abella has created a dazzling tribute to the loyalty and tenacity of the entire Hernández family, as well as anyone who dares to dream.
Diego Rivera Coloring Page Coming Soon
Pablo Picasso Coloring Page Coming Soon
Carmen Lomas Garza coloring page – Coming soon!
a Chicana artist who shares her life story through her art
This library will continue to grow in the month of September and October. Please comment with your suggestions and we will add as quickly as possible.