How to Draw Vanellope Von Schweetz from Ralph Breaks the Internet
Disclosure: #RalphBreakstheInterentEvent was hosted by Disney. Opinions and mediocre drawings are my own.
Ralph Breaks the Internet is already a beloved part of many people's in home movie collections. Today I am going to share a simple "How to Draw Vanellope Von Schweetz" tutorial for kids.  Ralph Breaks the Internet became available for home viewing on February 12th with Movies Anywhere and Digital, today you can purchase a DVD or Blu-Ray!  In case you missed Ralph Breaks the Internet in theaters, we shared "Is Ralph Breaks the Internet too scary for kids" a few months back. I was thrilled to meet one of my childhood heroes, Disney animator Mark Henn during the press junket for Ralph Breaks the Internet.  Mark Henn taught our group the simple formula for how to draw Disney's quirkiest of princesses.  If you or your child is an aspiring animator, this is a simple and fun cartoon character to learn to draw!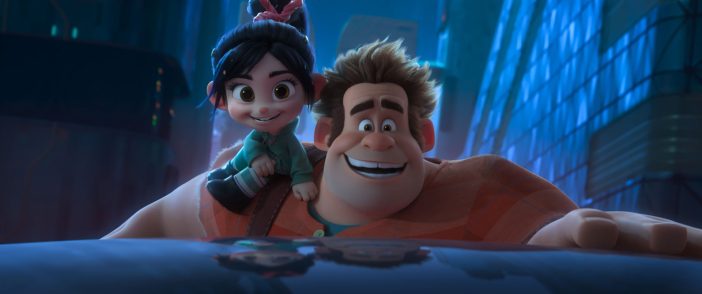 First off, here are some fun facts you should know about what went into the creation of Vanellope Von Schweets.Vanellope has a classic little kid cartoon fave with large eyes, a very tiny nose, and big ears that are very low on her face. Vanellope's hair is full of candy bits and is tied with a Twizzler.  Vanellope's ponytail is meant to resemble a Hershey's kiss.  My favorite part is that Vanellope's skirt is meant to look like an upside down Reese's Peanut Butter Cup wrapper.  How did I never see this before?!  Now that you know some of the traits that make up this little sweetie, we should get drawing.
Before you start drawing, watch the Ralph Breaks the Internet Trailer again to get a good look at Vanellope in action….
Below is the first drawing I did of Vanellope in a step by step class with Mark Henn as the instructor.  Today we are just going to draw Vanellope's sweet little face, but I wanted to share the inspiration.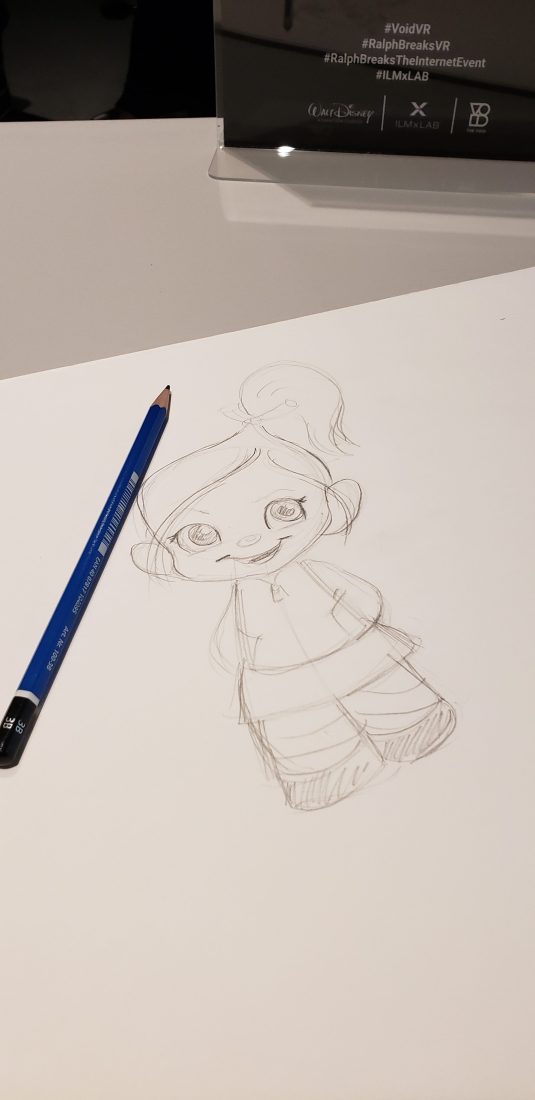 First, grab a sharp pencil and a piece of paper.  Pro Tip (from Mark Henn) – You do not need an eraser.  Draw lightly until you have a line you are committed to.  I draw with a blue pencil because I am fancy like that.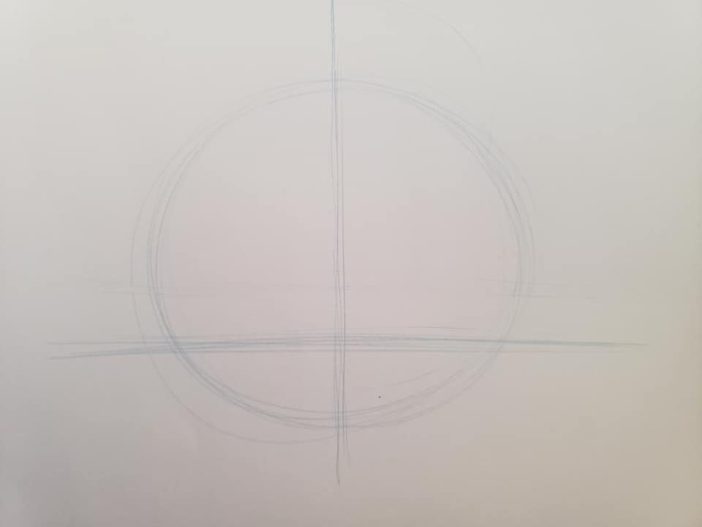 As with many characters, the first step is to draw a simple sphere.  Draw light construction lines cutting equal distances both vertically and horizontally.
The 2nd step tends to be the trickiest for me. Add in the cheek and chin which will dip below the original sphere.
Vanellope has giant ears that sit very low on the side of her face. They are simple crescent shapes. They end just at her cheeks.
Vanellope's eye sockets will rest just above the horizontal lines and will be equal distance from one another in about the same plane as the ears.
Vanellope's tiny nose sits between the bottom of her eyes, it is a tiny oval.
Draw in Vanellope's mouth.  Note that the end of her mouth tends are about the middle of her eyes.
Add in Vanellope's hair. Make sure to sweep up her ponytail to give it that 'Hersey's kiss' look.  Tie off with a Twizzler.  Add in candy confetti.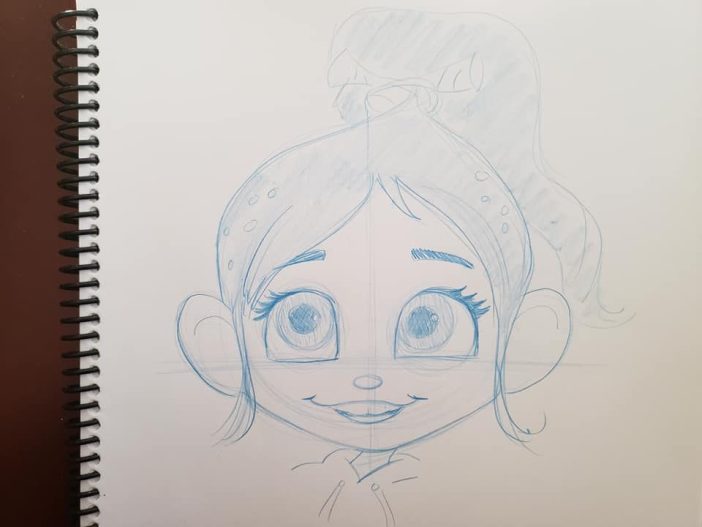 TADA! You are done!
Want to learn how to draw another Disney Princess?  Yesterday I shared How To Draw Ariel, The Little Mermaid.  You might be surprised to see that the formula to drawing them is quite similar!
For our aspiring artist friends, make sure to check out this sneak peek inside Walt Disney Animation Studios in Burbank.  We were lucky enough to see inside the studio, speak with animators and film makers; it was such a treat!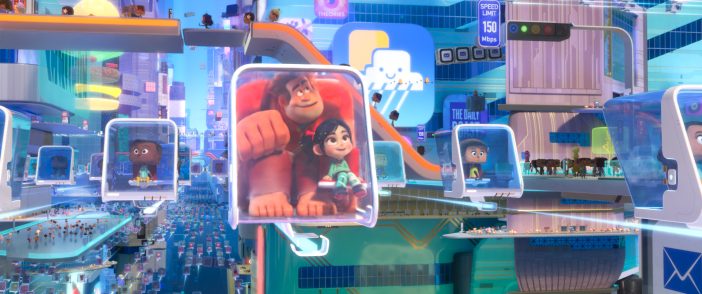 If drawing Vanellope is a bit too much, we also have the amazing Ralph Breaks the Internet Printables.  Enjoy coloring sheets and activity sheets.  These are perfect for coloring and cutting along while you watch the movie from the comfort of your own home.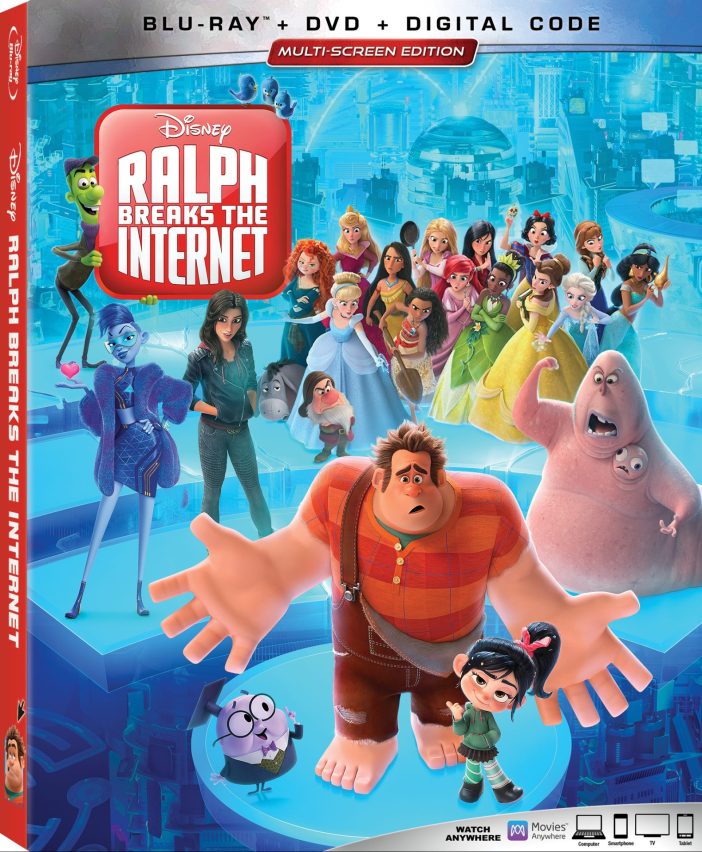 Below are some of the fun bonus features you can enjoy when you own Ralph Breaks the Internet!
Blu-ray & Digital:
How We Broke the Internet –Go behind the scenes at Walt Disney Animation Studios to get an in-depth look at how the filmmakers brought a world to life that billions of people visit every day but never actually see – the internet. Take a front-row seat as the team reveals the inspirations for the story and what it took to bring it to the screen. Discover all that went into developing the characters of the film including netizens like KnowsMore as well as characters like Double Dan. See the lengths the team took to create the car chase scenes in Slaughter Race and much, much more.
Surfing for Easter Eggs – Surf the web for the near-countless Easter Eggs, inside jokes and references hidden throughout the movie.
The Music of Ralph Breaks the Internet – Take a look at the music of Ralph Breaks the Internet with appearances by Imagine Dragons, Julia Michaels, Alan Menken, Sarah Silverman and more.
Deleted Scenes – Five deleted scenes with intros from directors Rich Moore and Phil Johnston. Scenes include Into the Internet, Opposites, Domestic Hell, Bubble of One & Recruiting "Grandma."
BuzzzTube Cats – Many videos were created by the animators to fill the screens of the Internet world…and lots of them are of cats! Check out the BuzzzTube to watch this hilarious cat compilation.
Music Videos – "Zero" by Imagine Dragons and "In This Place" by Julia Michaels.
Follow along on Social Media!

Facebook:                                                             Facebook.com/WreckItRalph
Twitter:                                                                 Twitter.com/wreckitralph
Instagram:                                                            Instagram.com/wreckitralph
While I love having a hard copy in our Blu-Ray collection, Movies Anywhere is kind of amazing. We love to use Movies Anywhere especially when we are traveling as a family.
ABOUT MOVIES ANYWHERE:
Movies Anywhere simplifies and enhances the digital movie collection and viewing experience by allowing consumers to access their favorite digital movies in one place when purchased or redeemed through participating digital retailers. Movies Anywhere brings together the movies from Sony Pictures Entertainment, Twentieth Century Fox Film, Universal Pictures (including DreamWorks and Illumination Entertainment), The Walt Disney Studios (including Disney, Pixar, Marvel Studios and Lucasfilm), and Warner Bros. Participating digital retailers are iTunes. Amazon Prime Video, Vudu, Google Play, Microsoft Movies & TV and FandangoNOW. Movies Anywhere offers a library of over 7,500 digital movies, including new releases, and will continue to expand the consumer experience as more content providers, digital retailers and platforms are added. Using the free Movies Anywhere app and website, consumers can connect their Movies Anywhere account with participating digital retailers and enjoy their favorite digital movies from the comfort of their living room and across multiple devices and platforms, including Amazon Fire devices; Android devices and Android TV; Apple TV; Chromecast; iPhone, iPad and iPod touch; Roku® devices, Windows 10 and Xbox devices; and popular browsers. Consumers can also redeem digital codes found in eligible Blu-ray Disc™ and DVD packages from participating studios and enjoy them through Movies Anywhere.
A big thank you to Disney for having me on #RalphBreakstheInternetEvent !