How to Make Money Blogging
Disclosure: This post contains affiliate links. When a purchase is made through our links we make a small commission.
Do you have a blog you would like to monetize? Have you been considering starting a blog as a way to make money to supplement your family's bills? There are so many ways to make money blogging. If you are willing to put in the work and love to write, you can make money blogging from home. Our family has enjoyed blogging income for nearly a decade; here are my tips on how you can as well.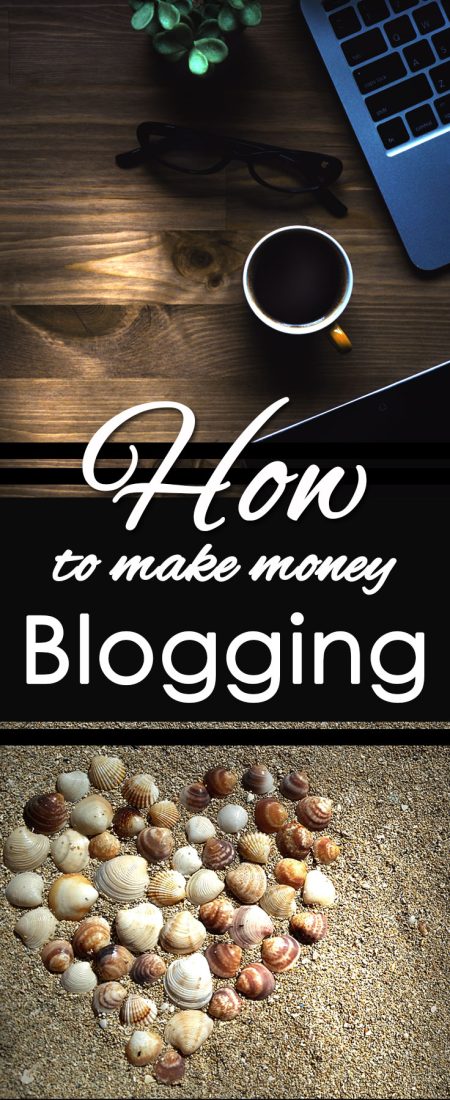 Very rarely does a day go by that I don't get a question about how to make money blogging. I have been blogging somewhat professionally for about 8 years and everyone wants to know how I make money at it. Everyone except those people don't even realize I do make money at it. I think my favorite email; and might I take this moment to applaud this stranger for their boldness, started something like this "I would love to hear how I can make a lot of money from home just by blogging at my leisure….." and then some more things that let me think somehow she thinks blogging has put me in a much higher tax bracket than it has 'at my leisure'. Blogging is really fun, it is flexible, it has afforded my family some amazing opportunities, and I make decent money while blogging; but it is work. If you are just joining us and you haven't started a blog yet – please check out How to Start A Blog first.
Call for Bloggers and Social Media Influencers
If you want to make money blogging and you don't have one yet – get that locked down first. Read some of the tips on the article linked above on how to get that going. Keep in mind starting a blog for the main purpose of monetizing it is going to be hard. Make sure that what you are writing about is something you are passionate about / know a lot about or you are gonna lose interest really fast. Money doesn't come in right away. But I pinky promise if you work hard you can totally make money – 'quit your day job' kinda money if you want to! I have 0 plans of getting a day job because last year and the year before I made what I used to at my old day job. This year I am on track to make a little more, and when you work for yourself the sky really can be the limit!
OK – so here you go friends – a couple great ways to blog from home and make money while you do it!
Before we get started – here are some things NOT to do –
1) Start a blog. Write one blog post basically letting the internets know you have started a blog. Email all your friends, plaster it on Facebook that you now have a blog. Never blog again. Complain how blogging didn't work for you. Blogging is work and like any start up there is going to be an investment of time upfront.
2) Start a blog ONLY to make money. I guess that is a matter of opinion, but my thought is there is nothing wrong with making money while blogging, but if you are doing it for that reason alone it might be a hard sell. *pun intended*
3) Cheap out and not buy the URL. Yes, you can have a blog with just a blogspot.com or wordpress.com but very few companies or brands are going to want to partner with you. You wil learn that Google is your friend and search engines for the most part do not care about .blogspot or .wordpress sites. Cheaping out will hurt you from so many angles! I know people that started with a blogspot thinking they would buy the URL (that was available at the time) if they really got into it. Well I have heard plenty of stories in my circle of people doing just that and once they were ready and a few months into their blogspot they found out the .com had been snatched up! It's a few dollars to grab the proper .com – do that first – if for no other reason that it will make you more marketable. Skip the fancy latte out like twice this month and you are good!
4) Keep in mind that ANY time you profit in ANY way on your blog you are required by the FTC to disclose. A blogger that profits in any way is supposed to have a disclosure policy on their blog as well as a disclosure at the top of any sponsored post (before any pictures and before any links). This is the law. Who's actually policing it? Not really a whole lot of people really, and many bloggers do not disclose – but it is a mark of unprofessionalism when they don't. Be professional guys. I've linked mine – you can even copy and paste it (I mean, change it up a little bit – but you should have a disclosure policy on your blog if you plan on profiting in any way). Not having a disclosure policy is going to keep many sponsored opportunities away.
OK, so who wants to make some money?
Mediavine – This is my favorite sidebar ad company. This is best for those who already have an established blog and high traffic. If you are not there yet, there are others to get you started. Keep this page bookmarked as you grow and apply to Mediavine as soon as you can. I love that they allow me to customize my ads in many different ways. Mediavine also offers so much help to their advertisers to help them perform at their best. I love it!
Google Adsense – Got a brand new blog or just getting started with monetization? Google Adsense is super easy and you can sign up for it in your blog's infancy. I have Google ads, it's super easy to set up – Harry has a tutorial here. Keep in mind Google Adsense is not considered one of the best paying options, but it gives your blog a look that you are advertising when you are even still small. As you grow, you will make more money. Google Adsense pays differently depending on what ads are shown, the impressions, and the click through. I still have a Google ad on my site because it is just easy to keep it there and at this point it makes a nice little check each month. A big perk of Google Adsense is their flexibility – they allow bloggers to have sponsored content on their sites and don't have many stipulations. I consider it a very easy and almost unoticable double dip.
Blogher Ad network is another way to monetize with a fairly new blog. While Blogher pays higher than Google Adsense for similar ads, they do not allow the flexibility that Google Adsense allows. While their sidebar ads pay better than Google Adsense, their sponsored posts and social media ad options (we'll talk about that a bit further down in this post) are so much lower than other options available that I never even applied. It wasn't worth it for me, but if you do not plan on writing sponsored posts, Blogher might be worth applying for because it does have a higher payout. Blogher is a network of women bloggers that can also help increase traffic and visibility of your blog. Check out their conference schedules and locations as well. I believe your blog has to be live for a few months before you can apply, but I am honestly not sure about their requirements.
Individual Sidebar Ads – These can be advertised through several different ad companies or you can sell the space individually. I used to sell the space individually on my Deal Blog and I made quite a lot of money doing so. I made 100% of the profits, but I also spent a ton of time selling sidebar ads and tending to those clients than I did blogging. I tend to overdo stuff that is working, whoops. Sell the ads if you can, just have a firm idea of how to balance tending to your clients and working on your blog.
Affiliate Links – An affiliate link is a way to partner with a company or brand you love and may talk about even without being hired by them. Many companies from Amazon to Target have affiliate links. An affiliate link is a unique code that links to an online store or specific item in that store. If you write about that product you can easily link for someone to purchase. As a thank you for sending customers the company pays you a small percentage for each item sold through that affiliate link. This is truly a 'win win' – it costs the buyer no more than it would have if they had gone directly, and the blogger makes a small percentage. What's more, affiliate links often can live on for years. I have a few affiliate links on posts I wrote more than a year ago that still get a couple Amazon sales each week. While each sale is only right around one dollar, it is work that is already done and over with and I am still making small commissions on! You may be surprised how many companies offer affiliate options – you can typically find this at the bottom of a website. A few examples other than those I have already mentioned – The Disney Store, Walmart, iTunes, eBay, Gymboree, Hotels.com, Shutterfly, Birchbox, StitchFix, and so many more! While it is highly dependent on your traffic, affiliate links can be quite lucrative!
Join the Gymboree affiliate program today!
Sponsored Posts – A sponsored post is a blog post that a company pays you to write. While there are many blogs that contain nothing but sponsored content, I try to balance content that is not at all sponsored with an equal or less amount of sponsored content. And the sponsored content I have on my blog I really try to keep in line with my authentic interests as well as my reader's interests. Want a couple examples of sponsored posts? Here are a few – I partnered with the good folks at Kinsa to share tips about getting through Cold & Flu season, I also shared about dealing with pet messes, at Christmas time we talked about awesome gift ideas from LivingSocial
Want to write sponsored posts? Shopher Media works with bloggers of all different sizes. They offer sponsored posts for a flat fee and also have coupon codes you can post on social and in your blog sidebar. This is something you can start very early on your blog, so don't hesitate to apply! Sign up for Shopher Media here!
Hosting Giveaways – OK so if you have been blogging for any amount of time you have likely been offered the 'amazing opportunity' of hosting a giveaway for a company. If you are brand new, or if the prize is gigantic with widespread appeal (like amusement park tickets or a gaming system) this may be worth it for you to do for no money. If you have a steady audience and your niche is a great fit for the person pitching you ask them what their budget for the job is or send back your rates. What should your rate be? There are a lot of things that factor in. Your traffic and social engagement should be taken into consideration. The time of year should be taken into consideration. My rates go up from October to December because traffic is even higher and everyone wants to sell! I also take supply and demand into consideration – I'm not hosting more than one giveaway a month (usually), but I am typically offered a dozen or more per month – therefore, my rates are a little higher than maybe my traffic suggests. To give you an example – you can check out my media kit here to see a bit about my numbers. I charged $500+ during peak season to host a giveaway last year. This includes a unique post with a link back to the company and social sharing of that post. If a client wants more from me – ie a video, more shares, a second post, etc – price goes up. I typically do not like to post my rates (and I have been told my many that my rates are too low), but I just want you to keep that in mind when a company pitches you that they will send you a manual toothbrush and toothpaste if you are willing to give the same set away (based on actual events).
Social Influencer Networks – A social influencer network is a great place to get started with sponsored posts once your blog gains a little momentum. These networks partner with brands and bloggers and match them on certain campaigns. While they do not pay as well as working directly with a company, much of the work is done for you. Prices for the job are clear. Typically, the Social Influencer Networks I have worked with pay between $100 and $300 per post and social shares. And while I have seen campaign postings for everything from body wash to toys to e-cigarettes (no joke), I once again suggest you really only apply for jobs that hit your demographic. For example – this DIY Inside Out craft bag was a sponsored post through a social influencer network – my kids got some cute toys and I was paid to write a post that is actually a popular post on our Disney Pixar, DIY loving blog! I was also chosen to be part of the Dream Big, Princess campaign – which I am a HUGE fan of! An example of something admittedly less on par with my audience is this post I did about lawn care during the drought we are experiencing here in CA. Why did I do it? Honestly, we had a house project and I needed a little extra money. I wouldn't suggest doing that often, but it was an opportunity for me to make money at home with my blog. While that post was not especially popular I was able to provide the client with everything I promised and I made some extra money when we really needed it. Social influencer campaigns typically have a specific set of instructions and are very easy to follow, you will have a campaign leader to help you if you have any questions and my experience is they are always very helpful. Social Influencer campaigns will almost always ask for a minimum amount of traffic as well as social channels. Clever Girls, Pollinate Media, Social Fabric, and Massive Sway are a few I have worked with. Check out their requirements and how they work – you might be able to apply today!
Selling your own products and services – Bloggers often sell a product or services. Many bloggers write e-books that you can digitally download for a small fee. Many bloggers also offer blog consulting for a fee. You might be surprised to hear how many bloggers are asked a 'quick question' that of course turns into several more. While I do not sell a product on my blog, I do offer consulting for a reasonable rate. While I don't push it, it is rare for me not to have a client or two each month.
Social Influencing – Blogging can be so much more than just writing on your blog! Social Media is a HUGE part of blogging – especially professionally. I have been contracted through Social Influencer companies and directly to tweet, Facebook, and share a photo on Instagram. Having a larger social following adds value to your sponsored posts but can also be income all on their own! You've heard how certain celebrities are paid tens of thousands of dollars to tweet a message for a burger joint? Well, I don't have millions of followers and I certainly don't get paid tens of thousands of dollars for tweets, but social influencing is a growing part of my monthly income report. It takes time to grow your social influence but it isn't hard! Growing an authentic social following is a great way to make yourself more marketable as a blogger. Want to grow your social following – I will share how we have grown all of our channels – here is how I doubled my Instagram in less than two months!
A few things that you can do that are NOT money makers but are fun and maybe will cut down on bills. Keep in mind that when you receive products you are required by law to disclose this in your blog as well as report it on your taxes. I hear many bloggers brag about all the 'free stuff' they get, some even fake complain about how they get 'too much stuff'. I am personally offered somewhere between a couple and a dozen of 'freebies' a day. I turn down most of it; maybe I am just weird in that I don't get that giddy about 'free stuff', but I also don't see it as 'free' when there is an expectation attached to it and if I have to pay taxes on it.
Attending Events – Our entertainment budget is practically $0 because we get to do quite a few fun things. Just like anything else you need to have an audience and an audience that fits the event. Inviting you is advertising to the company; so it needs to be as 'worth it' for them as it is for you. Our family enjoys movie screenings, special community events, theme parks, hotel media trips, and meals out often in the name of blogging. This is work you guys, my kids sure love their "VIP" passes, but they have also said "Mommy, do you think maybe we can come here not for work next time?" There is some give and take. Our family gets to do FAR more than we ever would without blogging, but (and I am not complaining) it is work and there is a 'cost' in that a working vacation is not truly a resting vacation. And again, Uncle Sam be like "There's no such thing as a freebie."
Product Reviews – In the past I have reviewed for Vitamix, Behr Paint, Shabby Apple, and more! It's fun and it sometimes replaces things we would have bought otherwise, but it does not pay bills. I think this is something people are offered pretty quickly – why? Because it is very, very inexpensive advertising. Before agreeing to providing a product review for product alone, ask yourself if it is really worth your time. Remember again, you must disclose that you recieved product in exchange for your post, and also you are required legally to pay taxes on the products / services / outings you receive – so make sure it is something you would have wanted anyway. One of the reasons I will take product reviews / shares on occasion even though it is not paid is because I can use an affiliate link when I share about the product – see how you can kinda use these options together?! It's kinda awesome!
So those are just a few of the ways I have made money blogging over the years. If you are looking for a job that you can do from home and that can move with you – blogging might be it! I will never lie to someone and say that I make six figures a year, but I am making a little more than I might be outside of the house. I certainly make more than I would realistically make at this point with any kind of direct sales or multi level marketing. The BEST part of blogging is I am truly working for myself. I completely own my own business, my own marketing, and I choose what kind of work I do from day to day. It also costs next to nothing to get a website started! Anyway, for those that have asked – that is a little peek into how to make money blogging! If you are a blogger and have tips – share them in the comment section. I feel like the internet is big enough for all of us – if you start a blog because you were inspired here I hope you will leave it in the comment section as well! I would love to check it out – welcome to the office – it is fun here, I promise!
Want to share with your friends on pinterest how they can make money blogging? I'd love it if you would spread the love! This isn't a secret – help others too! Pin for later —-> https://www.pinterest.com/pin/237846424048990652/