I'll be in Los Angeles for the Christopher Robin premiere!
Disclosure: Walt Disney Studios is hosting this event. Opinions are always my own.
I am beyond excited to be packing my bags for a trip to Los Angeles!  Next week I will be getting a behind the scenes look at some of the most anticipated movies from Disney and I cannot wait!  A silly old bear, Ralph, and Avengers are all on the itinerary.  I am humbled and giddy to be one of 25 bloggers from all over the US that will be learning and sharing about what is coming up from Disney.  This is a quick trip, but there is so much packed in to the trip.
Make sure you are following me on Twitter, Facebook, and Instagram. Don't hesitate to send questions for interviews or let me know things you would like photos of. While there always tends to be some top secret information that I cannot share, I am always in awe of how much Disney lets us share with our fans.  Don't be shy!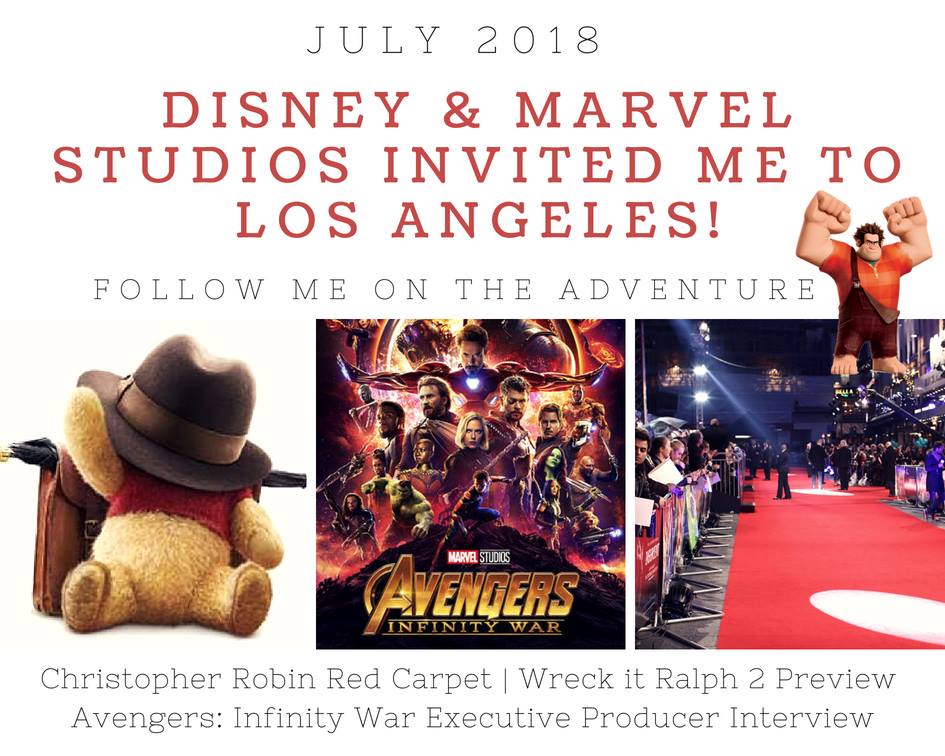 The first night of the trip we will be screening Disney's Christopher Robin at Disney Studios in Burbank.  Disney's Christopher Robin is already capturing audiences with the sweetest trailer the world has ever seen.  There is something about that silly old bear that is just the warm hug that all of America really needs right now.   I am thrilled that we will have the opportunity to interview actors and film makers from the movie!  We will be interviewing the following cast members as well as the director. Do you have questions for any of the following talent? Please leave it in the comment section or send me an email!
Ewan McGregor ("Christopher Robin")
• Hayley Atwell ("Evelyn Robin")
• Bronte Carmichael ("Madeline Robin")
• Jim Cummings (voice of "Winnie the Pooh" & "Tigger")
• Director Marc Forster
I will of course be sharing the highlights of our interviews and the screening.  I cannot tell a lie, I am most excited about the opportunity to interview the real life Winnie the Pooh (and Tigger too!)! Growing up I loved The Many Adventures of Winnie the Pooh. I can't wait to see Winnie the Pooh come to life on the big screen again, but even more so in person.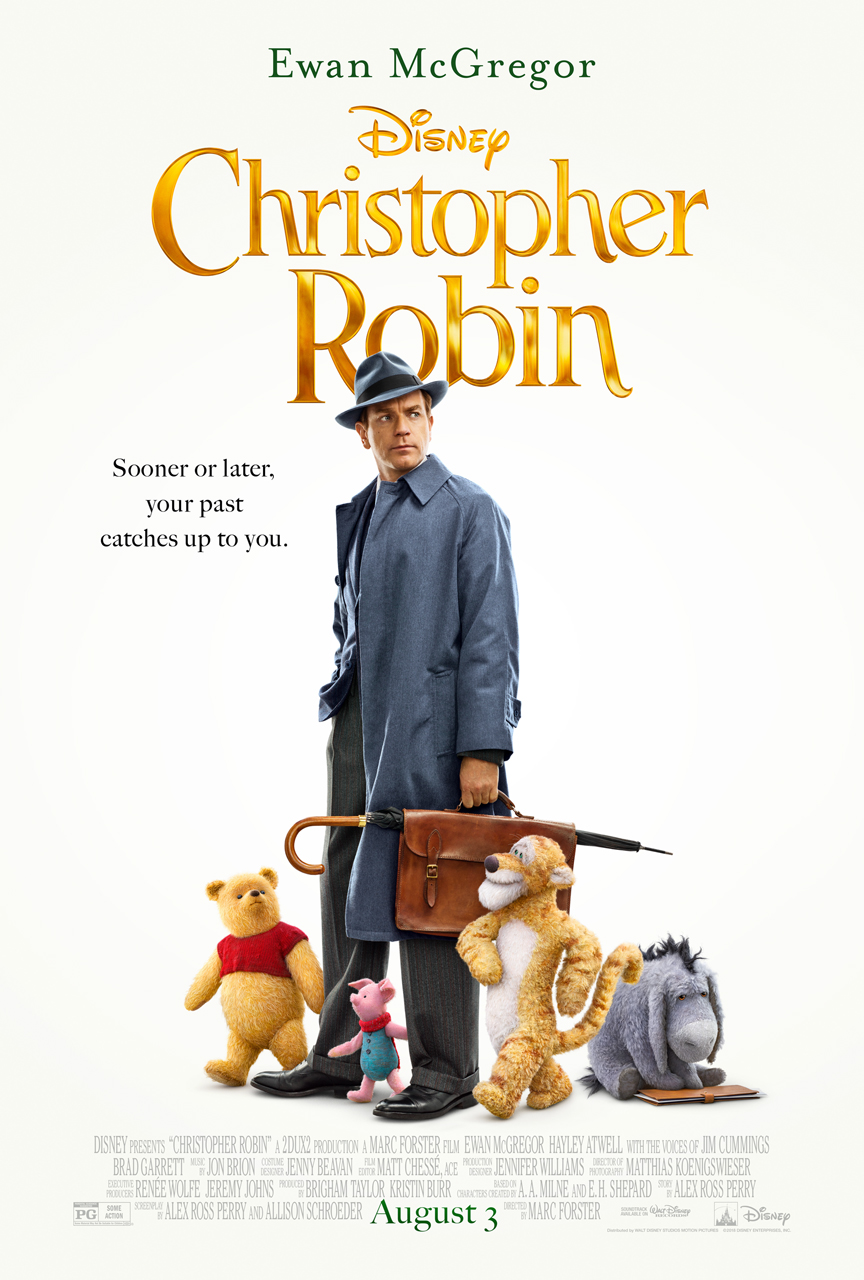 My husband and son wish they could come along for the ride as our group checks out the Avengers : Infininty War bonus showcase.
Our family is excited to be able to watch Avengers : Infinity War from home soon!  We will be touring the new Marvel Super Heroes exhibit at Madame Tussauds Hollywood.  We will also be interviewing Executive Producer Trinh Tran.  I can't wait to share more!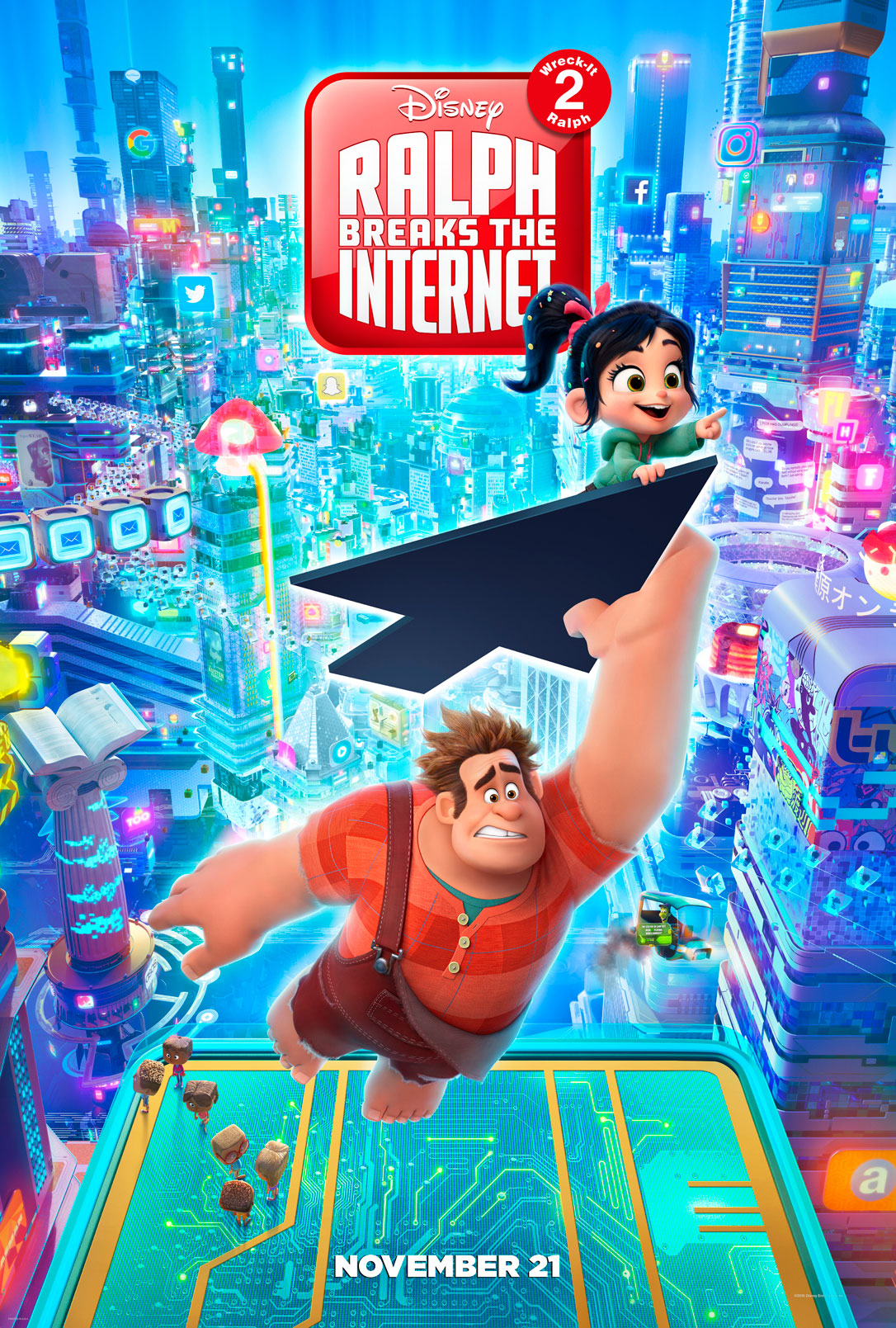 We will also get a sneak peek at what is coming up from Walt Disney Animation with Wreck it Ralph, Ralph Breaks the Internet! This movie is still in production, but our family is excited to see it on Thanksgiving day.  Our group will have the opportunity to see exclusive footage as well as speak with the Director, Writers, Producers, and Artists. As a huge animation fan, this is always the highlight of the junket for me. Hearing about what goes into these movies creates an even deeper appreciation.  I will be sure to share here anything that I am allowed to share.
The trailer for Wreck it Ralph : Ralph Breaks the Internet is sure to crack you up if you haven't seen it yet!
Lastly, we will be walking the red carpet at the premiere for Disney's Christopher Robin.  There is nothing quite like walking the red carpet and enjoying the movie with the actors, film makers, and their families. I've been lucky enough to be on a few red carpets (Here I am at Coco!)- I will never get used to red carpets and I am just so thankful to be a part of this event!
If you haven't yet seen it, the Christopher Robin trailer is the cutest thing ever!
+
You can bet our family will be in theaters when Disney's Chrstopher Robin opens on August 3, 2018!
Images by Disney, title collage by Meg For it – all are used with permission.