Incredibles 2 coloring pages & Review!
Who here is pumped for Incredibles 2?  Our Disney Pixar loving family is so excited! The Incredible is one of our favorite films to watch together. We are sure that the next installment is going to be just as exciting and funny.  Incredibles 2 opens in theaters on June 15, 2018.  Until then, we are excited to share some awesome Incredibles 2 coloring sheets and printable activity sheets.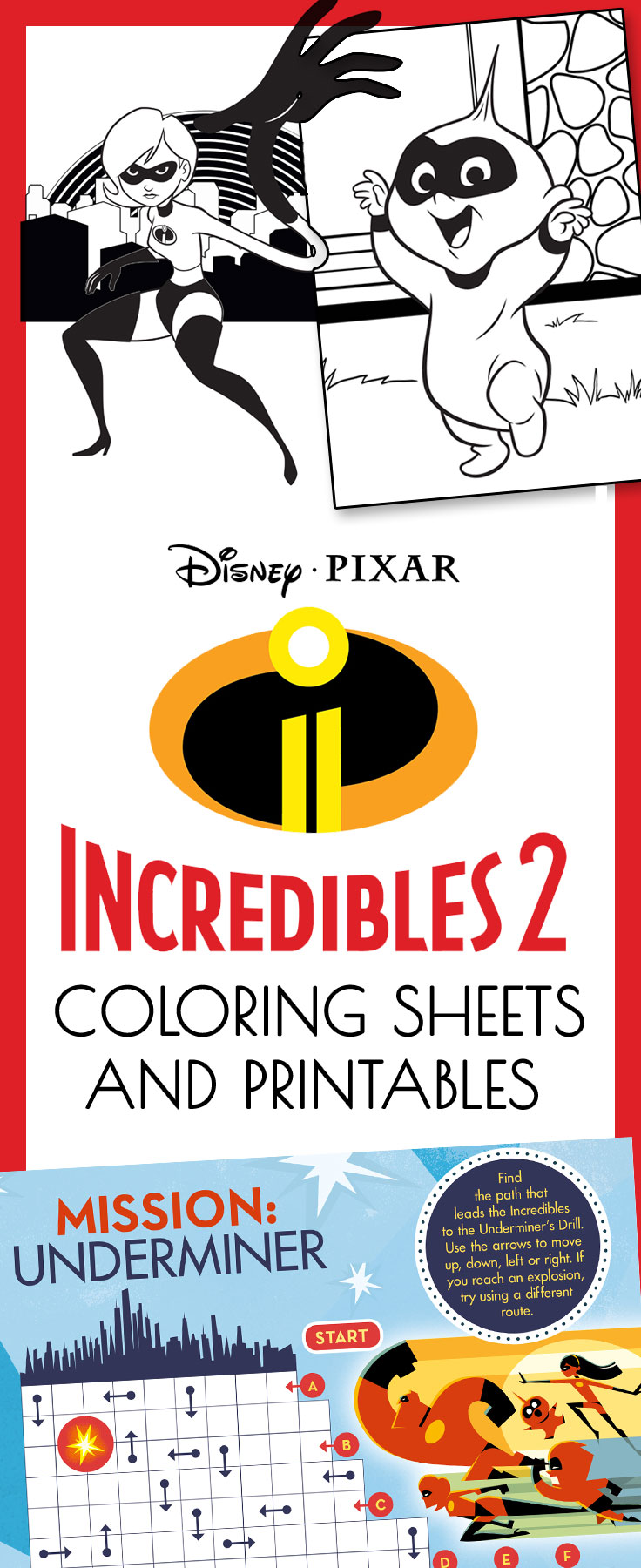 Update!  Our family was able to attend an early screening of Incredibles 2 and we are thrilled to share our thoughts.  My personal concern with a sequel is that it will never measure up to the original.  Incredibles 2 exceeded my expectations! Here are some of the things we loved about the story…..
Helen Parr is back to work in Incredibles 2 and Bob Parr stays home with the kids.  The audience was inspired by both ends of that role reversal.  Seeing Mom go back to work and excel in her career was just what 2018 ordered.  Watching the father figure work through the challenges of homework, a restless baby, and teenage romance was full of laughs and also pulled at heart-strings. While there might not be as much action and peril involved, many families are experiencing this changing of the guards and it was so fun to watch that play out on the big screen.
While we loved the original Incredibles movie, we all agreed that Incredibles 2 was even funnier.
We loved the return of our favorite characters and the introduction of new characters.
We also cannot deny that computer animation has grown leaps and bounds since the first installment.
Feel free to print these free Incredibles 2 coloring sheets from your home computer.  The Incredibles 2 coloring sheets feature some of the most popular Incredibles characters.
The Incredibles is already a household name.  Incredibles themed birthday parties are already such a fun idea.  Adding these printables just makes it even more fun.  I always suggest using free printable coloring sheets for birthday party and play date fun.  Coloring pages and activity sheets are also perfect for indoor activities when it is too hot or raining outside.  Make sure to keep them on hand for road trips as well. While you are printing these out, make sure to check out our full library of free Licensed Disney Printables!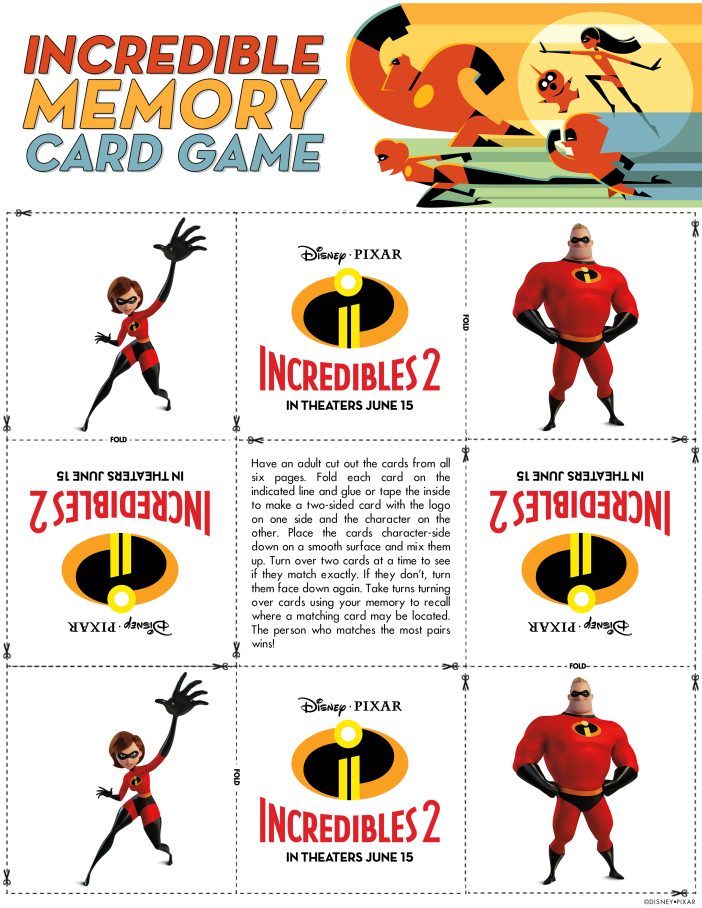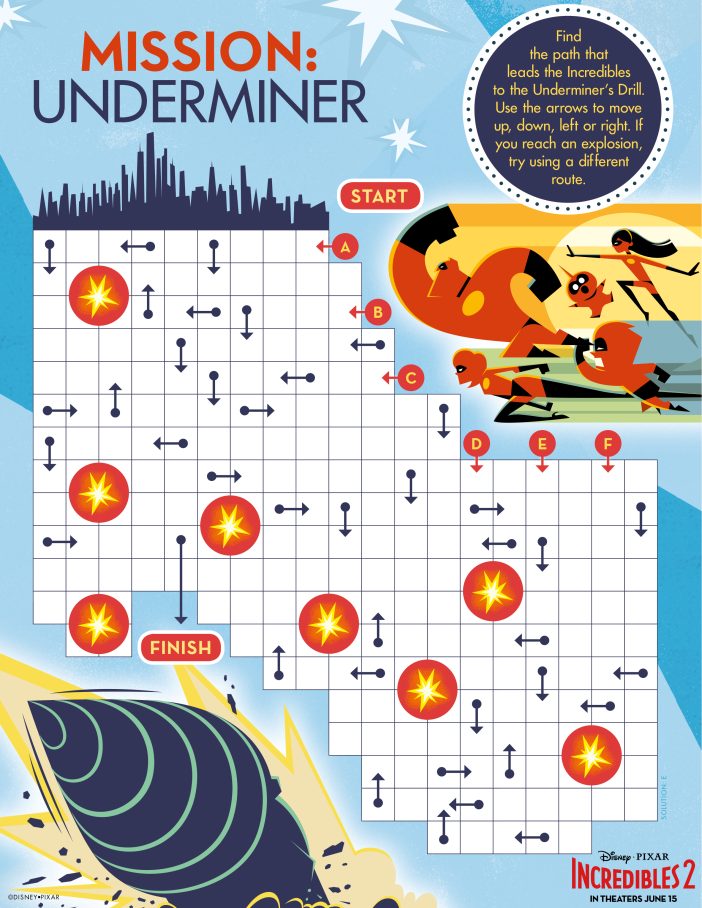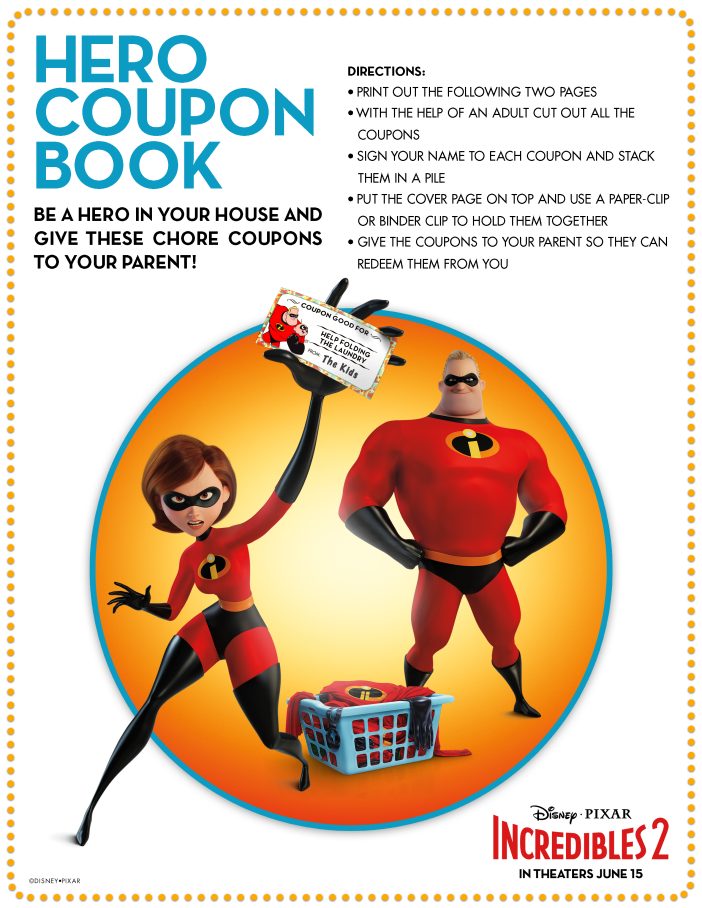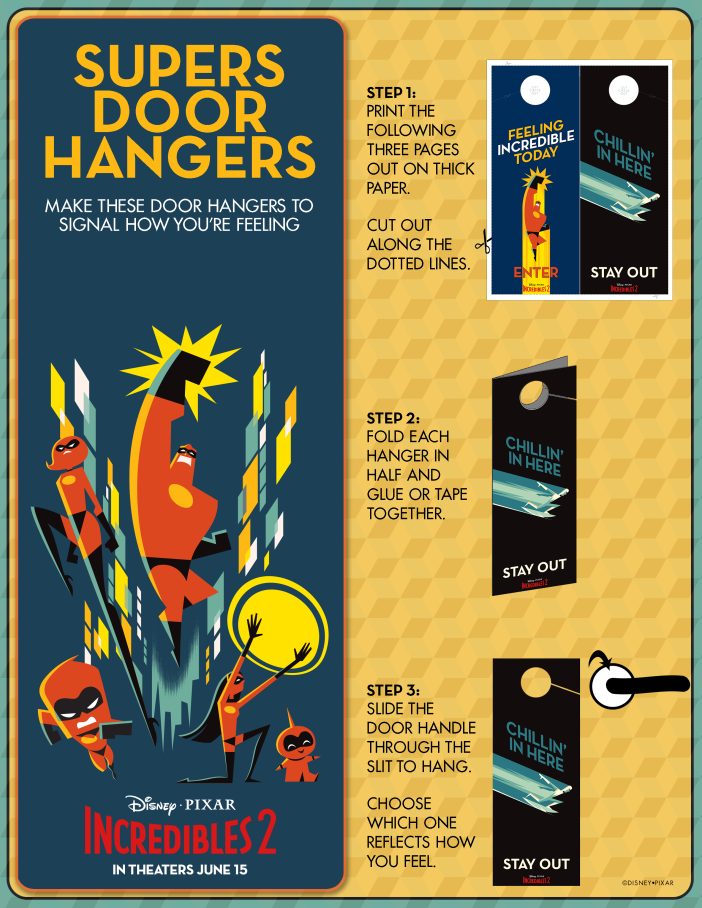 In INCREDIBLES 2, Helen (voice of Holly Hunter) is called on to lead a campaign to bring Supers back, while Bob (voice of Craig T. Nelson) navigates the day-to-day heroics of "normal" life at home with Violet (voice of Sarah Vowell), Dash (voice of Huck Milner) and baby Jack-Jack—whose super powers are about to be discovered. Their mission is derailed, however, when a new villain emerges with a brilliant and dangerous plot that threatens everything. But the Parrs don't shy away from a challenge, especially with Frozone (voice of Samuel L. Jackson) by their side. That's what makes this family so Incredible.
Check out the official trailer for Incredibles 2 – we have been cracking up!
A big thank you to Disney Pixar for allowing us to share these printables with our audience!
Like INCREDIBLES 2 on Facebook: https://www.facebook.com/PixarTheIncredibles/
Follow INCREDIBLES 2 on Twitter: https://twitter.com/TheIncredibles
Follow INCREDIBLES 2 on Instagram: https://www.instagram.com/theincredibles/
Visit the official INCREDIBLES 2 website here: https://disney.com/incredibles2
INCREDIBLES 2 opens in theatres everywhere on June 15th!