Disney Pixar Inside Out Free Coloring Sheets
Inside Out continues to be one of our favorite Disney Pixar films. Inside Out is a great movie to help kids know how to discuss their emotions and work through memories and challenges. These printable coloring sheets and activity sheets are great opportunities to engage with and chat with our kids. Feel free to print out these licensed, high resolution images from your home or school computer. Thank you to Disney Pixar for giving our readers the opportunity to print these out to enjoy Inside Out on a whole new level! Click and print to make a free Inside Out Coloring Book featuring coloring and activity pages. You can also print out an Inside Out Spot the Difference and an Inside Out Holiday Ornament on the linked post.

Help your children discuss how they are feeling while using these fun printable coloring sheets! Inside Out has helped make discussing mental health with children a little bit easier. Learning about their emotions at an early age gives kids confidence and power that they carry with them their entire lives.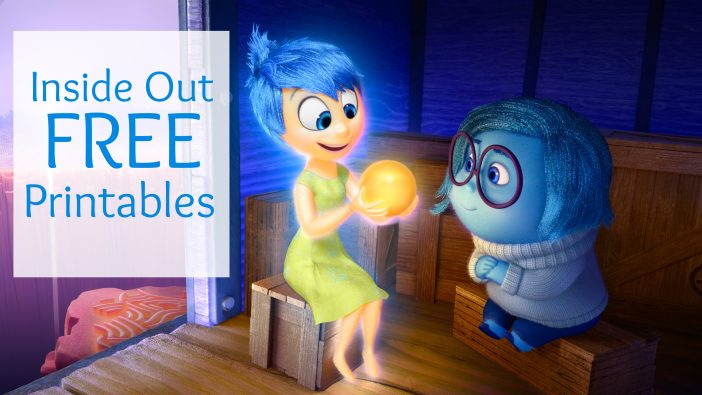 If you have not seen Disney Pixar's Inside Out, grab your kids and go see it now. You can see our Inside Out movie review here. It is an adorable movie with a great message for the whole family. One of my favorite things that Disney does when they release a new family movie is they also release tons of printables to celebrate! I am thrilled to share even more Disney Pixars Inside Out FREE printables here! Below you will find Inside Out coloring sheets and Inside Out connect the dots! We uses these printables for fun and free entertainment on hot summer days, long car rides, and rainy day activities. Our littlest is just starting to color in the lines and coloring her favorite new movie characters is always fun – we love that we can print these out for free instead of purchasing a coloring book! If you are planning an Inside Out birthday party (seriously – how cute would that be?!) these would make a fun and FREE Inside Out birthday party activity too! You do not need to sign up for anything (although I would love for you to subscribe to our site so you don't miss any other free printables!) – just look through the pages and click on the ones you want to print – easy peasy!
If you enjoy this free educational printable coloring sheet featuring the lovable Inside Out gang from Disney Pixar, make sure to check out our educational printable section featuring Amanda Gorman, Hamilton, Harriet Tubman, California Missions, and so many more! We also have 'just for fun' coloring sheets featuring Gabby's Dollhouse Coloring Sheets , We Can Be Heroes Coloring Sheets, Sharkboy and Lavagirl Coloring Sheets, American Girl Doll Coloring Sheets , Olaf Coloring Sheets, Coco Coloring Sheets , Trolls Coloring Sheets and so many more on our site!
Here are some fun printable activity coloring sheets for your kids. Oh, sweet Sadness and Joy – both such important emotions!
Inside Out – Disney Pixar Free Coloring Sheets
Sadness – Inside Out Instant Download Coloring Page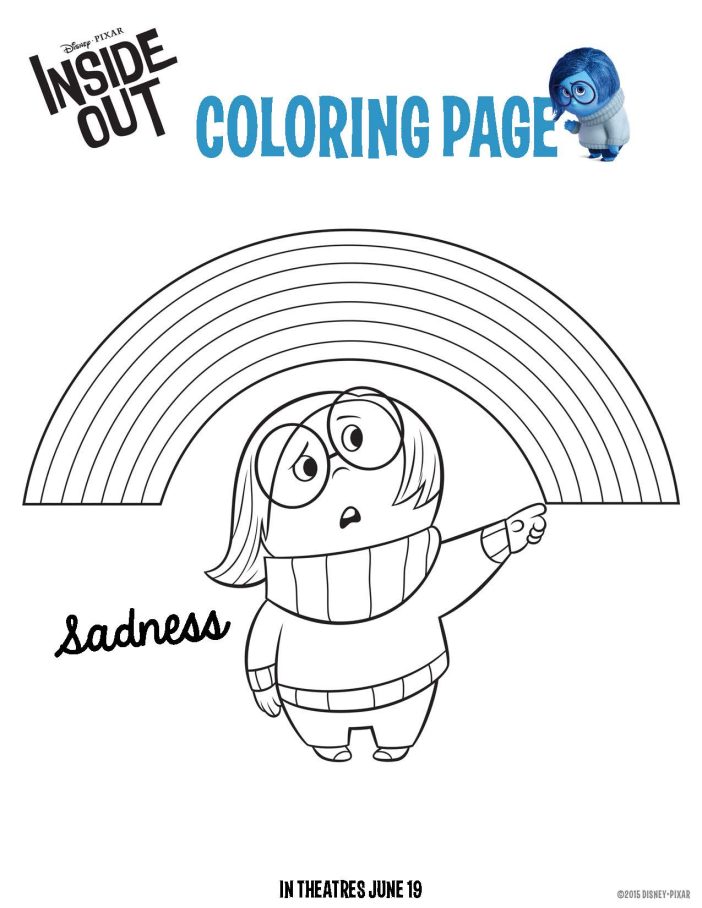 Coloring Sheet Joy From Inside Out Printable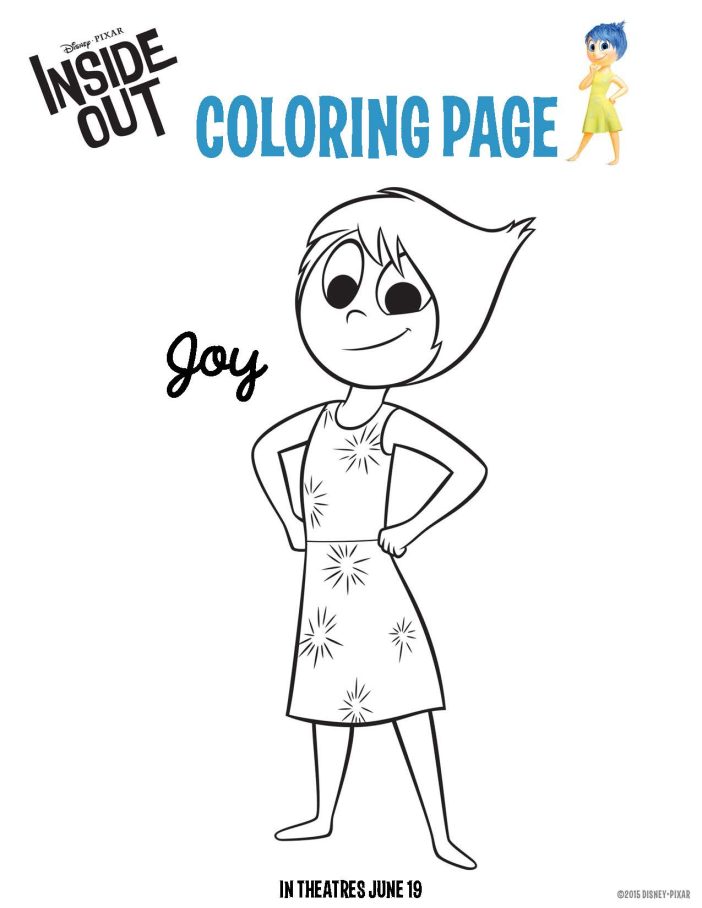 The next page has Inside Out coloring pages features Fear, Anger and Disgust. We love these important emotions too – my kids are excited to color an entire set Inside Out of emotions! Keep scrolling and you will also find several Inside Out connect the dots printables!
Disgust "Feelings" Inside Out Printable Coloring Sheet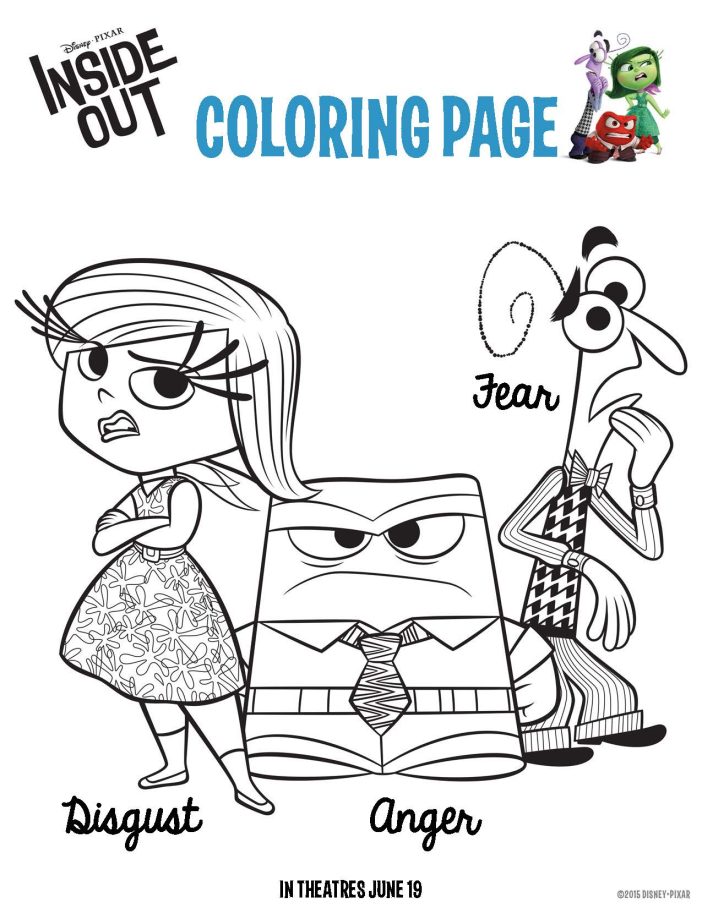 Connect the Dots Inside Out Pixar Printable Activity Sheet

Fear Emotion Printable Connect the Dots Activity Sheet
If you need a couple more Inside Out Free Printables … Inside Out Joy and Sadness connect the dots and coloring sheets.
Sadness Inside Out Dot to Dot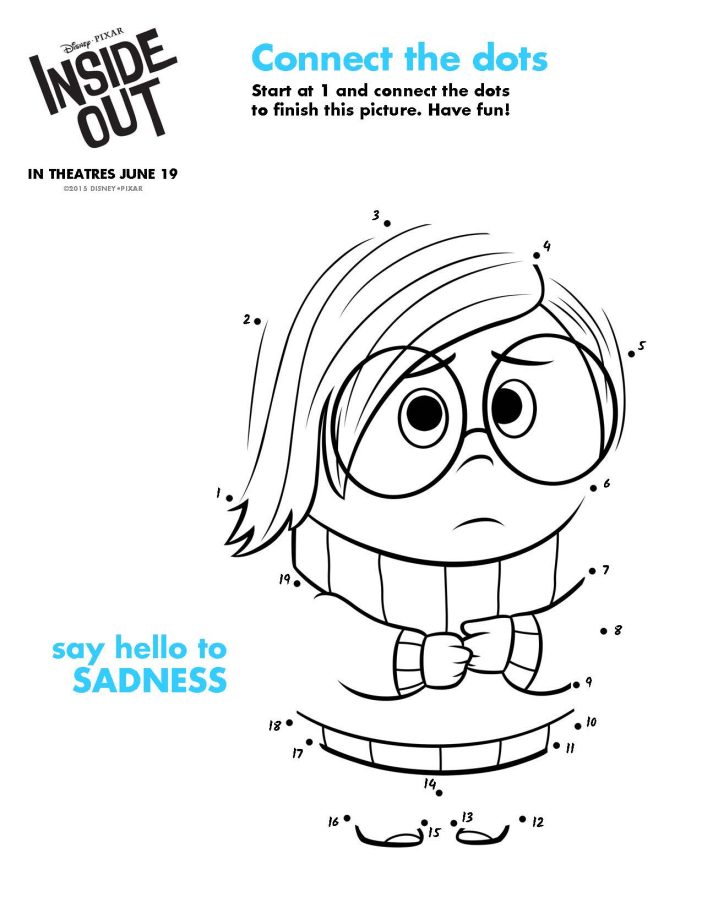 Joy Inside Out Disney Pixar Dot to Dot
Sadness Disney Pixar Inside Out Coloring Sheet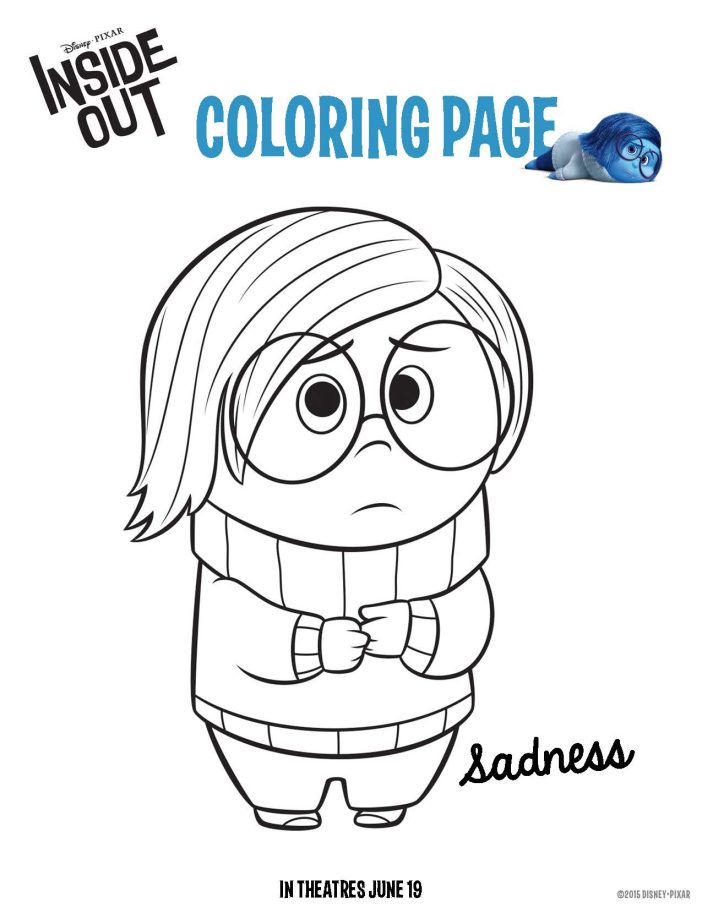 Joy Disney Pixar Inside Out Free Coloring Sheet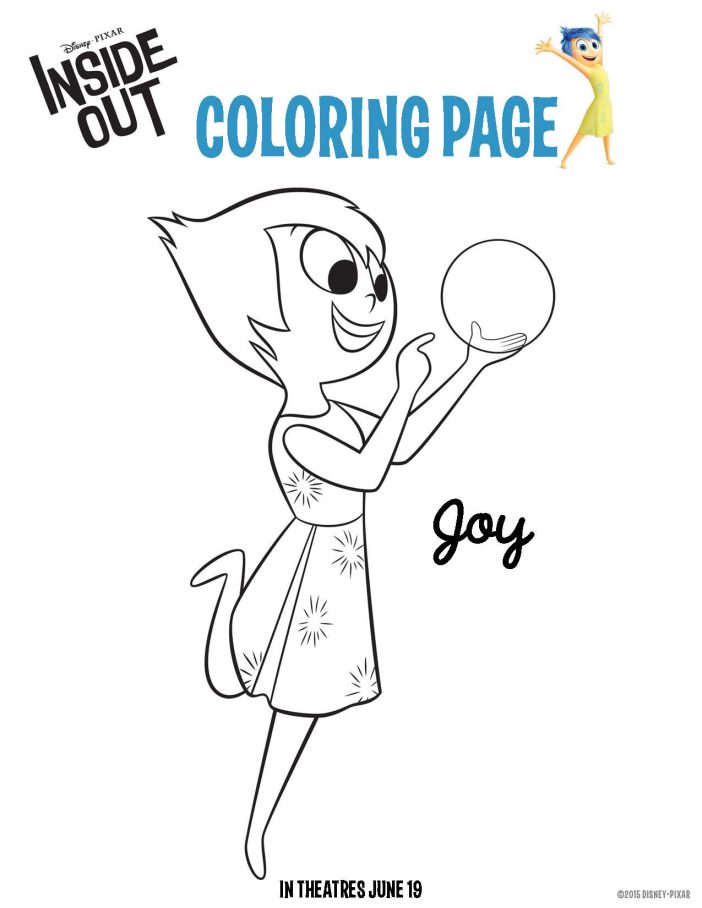 Inside Out has so many fun characters to color and enjoy with these printable activity pages. We will be sharing new Inside Out 2 character coloring pages soon!