Instant Pot Pumpkin Apple Butter
Disclosure: Highlights Along the Way is a participant in the Amazon Services LLC Associates Program, an affiliate advertising program designed to provide a means for sites to earn advertising fees by advertising and linking to amazon.com.
Instant Pot Pumpkin Apple Butter is one of the easiest things I have ever made. Fall is the perfect time for Pumpkin butter or Apple butter. I love to combine these two flavors when the weather starts to turn. With an Instant Pot, this sweet treat is easier than ever!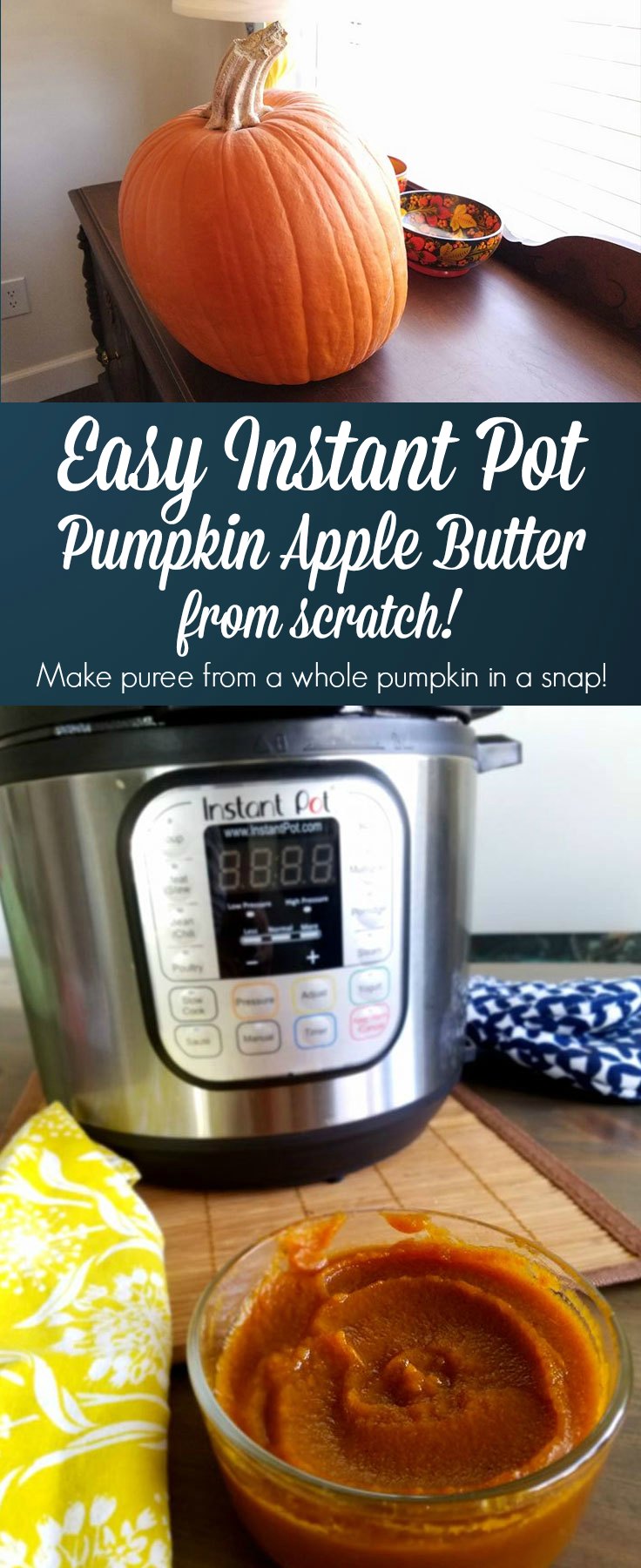 I have been making pumpkin apple butter in my crock pot for years. We are known throughout the neighborhood as the people you give your uncarved pumpkins to after Halloween. We happily turn those pumpkins into delicious pureed super food! Pumpkin butter and pumpkin apple butter is so easy to make it the crock pot, but now I have an Instant Pot! I dare say, it is even easier to make pumpkin apple butter from scratch in the Instant Pot. I hope you enjoy this four ingredient, vegan Instant Pot Pumpkin Apple Butter!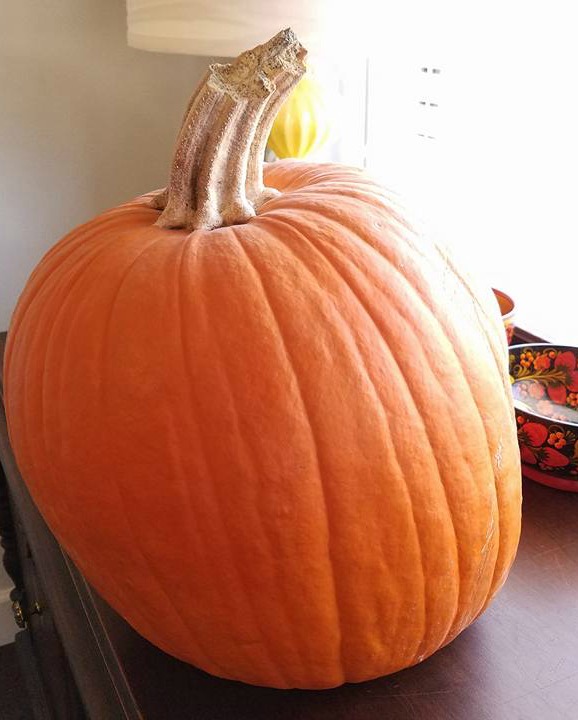 Pumpkins make beautiful porch decorations during the Fall whether they are carved or not. Raise your hand if you are like me and have a pumpkin or several pumpkins on your porch long after Thanksgiving. After the season they may have served their purpose, but don't toss them out! Pumpkins that have not been carved or painted are often in perfectly decent shape for cooking for months! All you need to do is chop it up and decide how to you want to cook it. Pumpkin butter in the crock pot is fun and worth pinning. There are lots of fun ways to easily cook a pumpkin, but the Instant Pot is my new favorite child.
Wait. You DON'T have an Instant Pot yet?! I promise, it is the best $79 you will ever spend. I promise. Get one here. OK, so now that your Instant Pot is on it's way, get excited, because you are going to have so much fun with it!
While some people might only want to use a pie pumpkin to make pumpkin puree, I am not picky. I will make pumpkin puree out of any pumpkin that is at risk of being tossed without being used. The Instant Pot makes the puree from just about any pumpkin thicker and richer than a Slow Cooker. This has been my experience at least. The Instant Pot also cooks so much faster than the slow cooker and the oven. For so many reasons, it really is the best!
The most time consuming part of the process is cutting up the pumpkin. Wash the outside of the pumpkin well before chopping it up. Use a quality knife and cut it up. Scoop out the seeds and cut the pumpkin into chunks. Make sure to take the skin off before placing into the Instant Pot.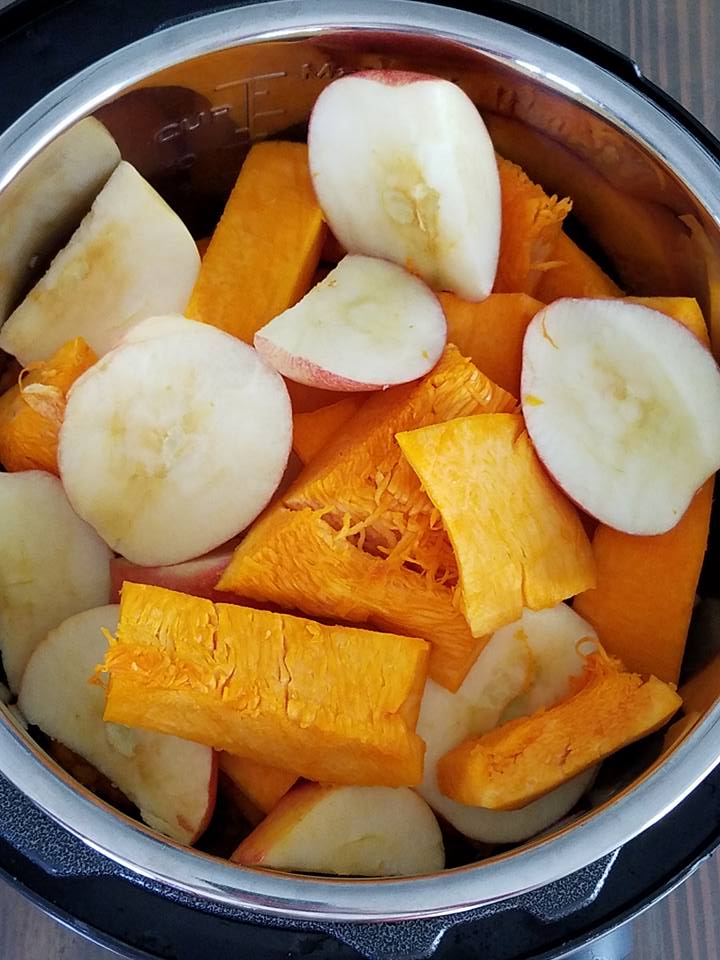 I like to add some apple to my recipe for some sweetness. You may have noticed I am not big on measuring and rely heavily on "Whatever feels right to you" when it comes to cooking. Pumpkins can vary greatly. In this case I needed to cook my pumpkin apple butter in two batches because the pumpkin I used was so big! Each time I filled the Instant pot with pumpkin chunks till it was about 2/3 full. I rough chopped about 4 apples for each batch. Take out the core, but leave the skins.
Once your pumpkin and apple is in the pot you just need to add sugar, cinnamon, and water. I add in about one cup of water. I sprinkle in about 1 cup of sugar. You can use whatever kind you like, I personally use coconut sugar because I have totally bought into the marketing that it is healthier for you. Sugar is sugar you guys…. but whatever, I am healthy. I also sprinkle a healthy amount of cinnamon all over the top. I have no idea how much, you'd really have to go crazy to over do it though.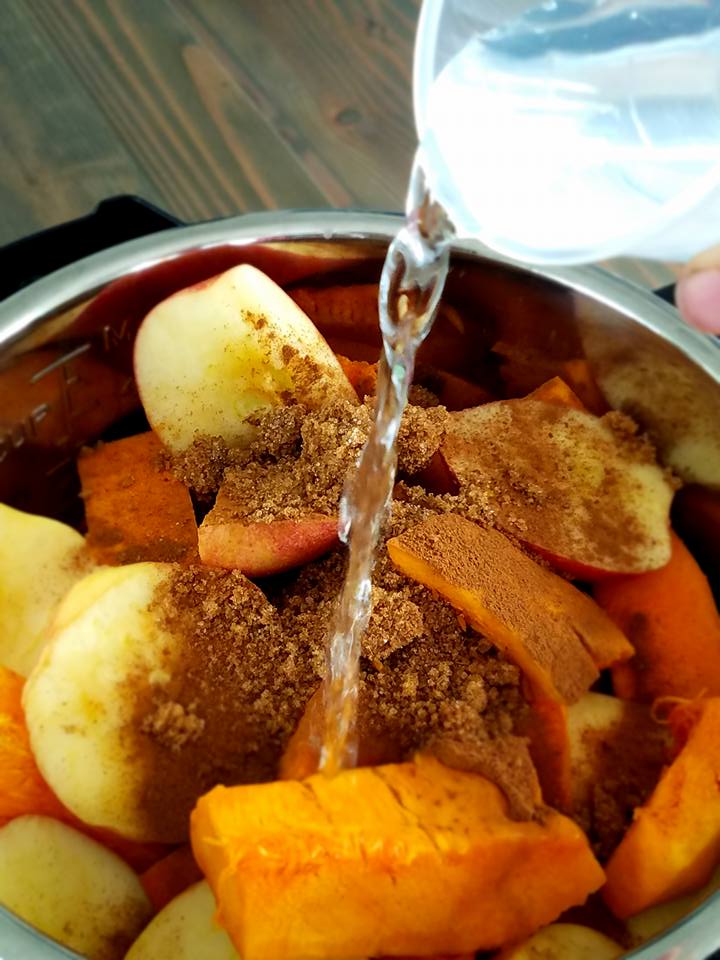 Once all your ingredients are in, you just pop the top on and cook on manual for 20 minutes.
Make sure your vent is closed until the timer beeps and then release. Prepare yourself for your house to smell like pumpkin pie.
When venting is complete and you open your Instant Pot you will see that everything has cooked down to mushy perfection! The last step is to use either an immersion blender or scoop everything into a blender to puree it.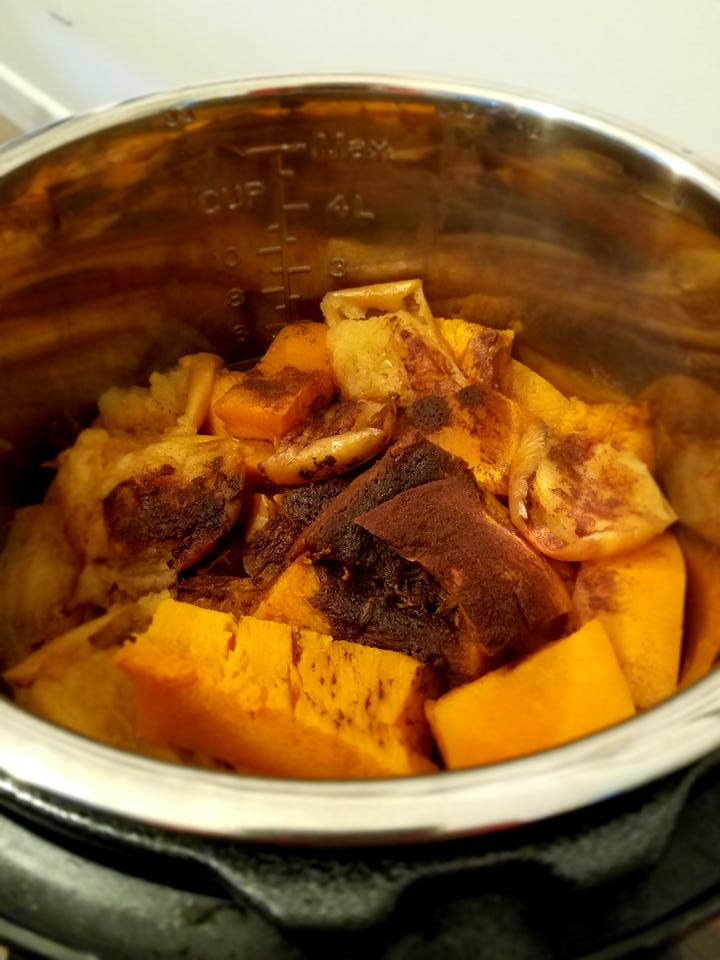 Our kids absolutely love to eat the warm Pumpkin Apple Butter right out of the blender. We pop a dollop of whipped cream on top and everyone feels like they are eating Pumpkin Pie! Even with the sugar in this recipe, it is still a very low sugar dessert. Add in the fact that the other ingredients are Pumpkin, Apples, and Cinnamon it really is healthy!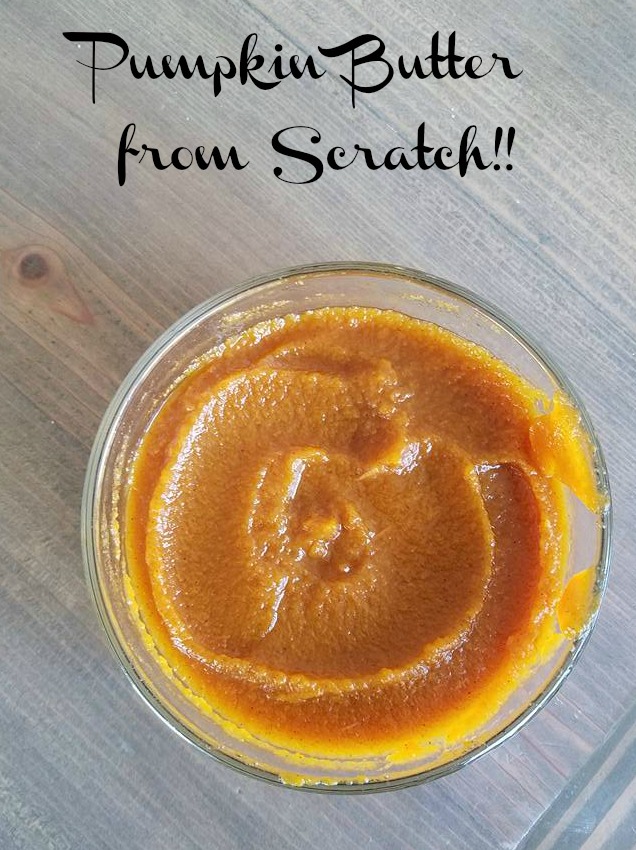 Pumpkin apple butter is one of the easiest recipes we make in our Instant Pot. I am always amazed to hear how most people just toss their old pumpkins after the holidays. Save them from the trash can and compost pile! It is free food!
We find that pumpkin butter lasts a little more than a week for us in a sealed container in the fridge. It freezes and thaws perfectly. When we make very large batches we will pour cooled pumpkin butter into sturdy plastic freezer bags so we can save space.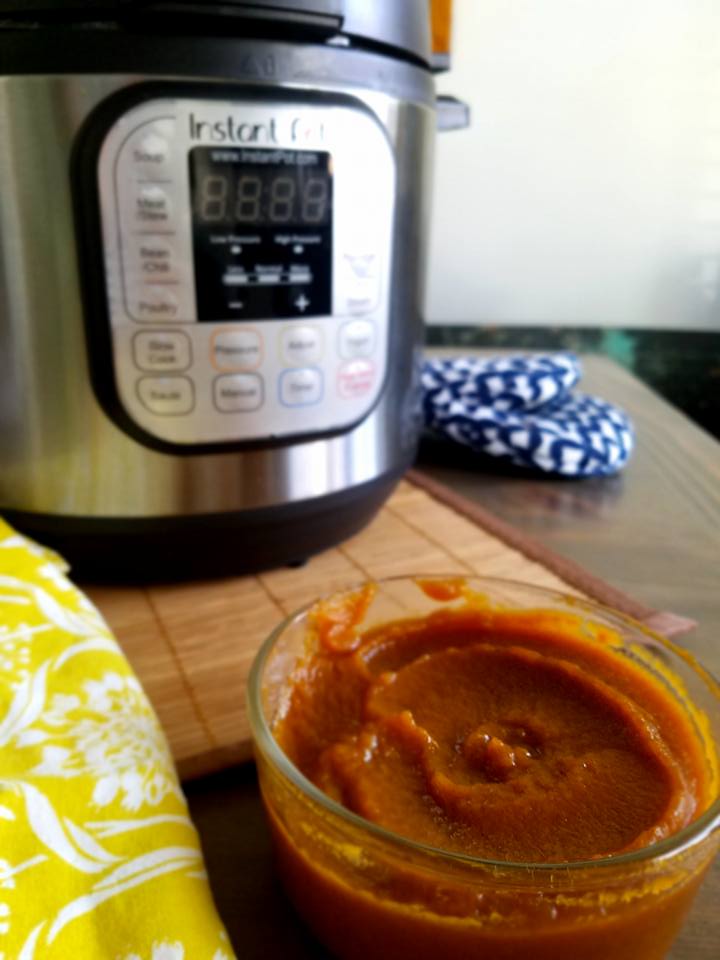 We use our pumpkin apple butter in baking, pancakes (as toppings and in the batter!), we mix it into oatmeal, spread it on toast, and so much more! I love that we start our day with a super food and the kids love that they start their day eating dessert. Everyone wins!
Please check out all of our recipes on our recipe page at https://highlightsalongtheway.com/recipes/