Interview with ABC's black-ish creator and cast!
Disclosure: Our trip to LA was all expenses paid but opinions are my own.
Have you seen the show black-ish on ABC yet?  I must admit I was one of those people that got a little uncomfortable over the title when I saw the first commercial.  But like many people, I watched one show and I was hooked.  It is really a great show that many families can really relate to.  This past week we had the opportunity to interview the show's creator Kenya Barris, the kids from the cast, as well as the actor's parents.  I wanted to share some tidbits from our conversation here.  It was really insightful!
What really impressed me is across the board Kenya, the actors, and the actor's parents were super humble about their success and very accessible in conversation.
We learned that Kenya Barris created the show black-ish based on his real life.  Kenya said that while the show is called 'black-ish' it is really something he thinks just about anyone can identify with. "Black-ish", Kenya says is a way of saying that "The world is a lot more homogenized for his kids than it ever was."  He went on to say "What black being black was is not what my kids are living.  We have a homogenized new layer of what America is.  Black-ish is really a show about three generations talking about that."  Oh, and while some details were changed his wife's name is Rainbow in real life, I love that they kept that!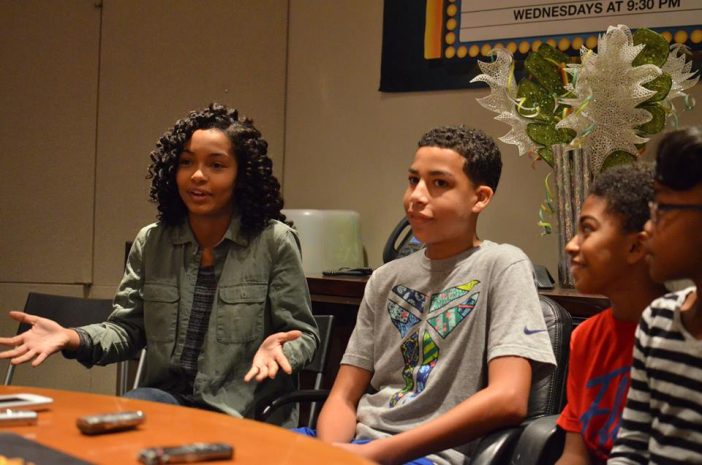 The kids were delightful.  What stuck me most is these kids were super well rounded and seemed to honestly just enjoy what they are doing.  They seem to genuinely care for each other just like a real family.  One sweet moment I have to point out.  In our interview room there were four chairs set up – one for each kid.  Miles Brown and  Marsai Martin who play the twins decided to share a seat even though they had their own.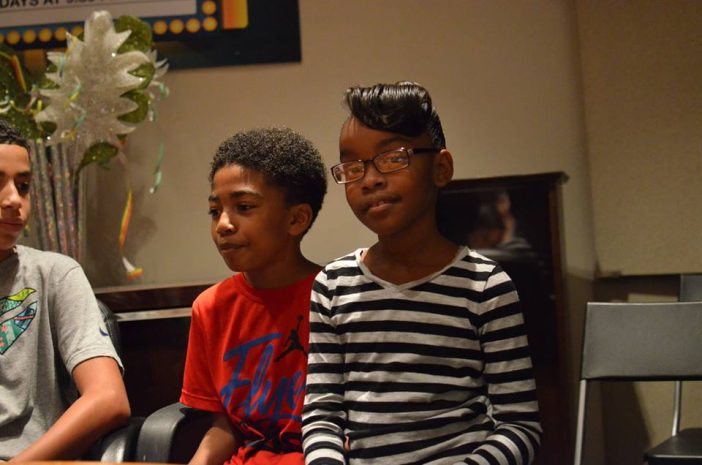 *I died of the cute you guys*
They spoke of their new found success and the support they have from their families, cast, directors, and everyone involved in this show.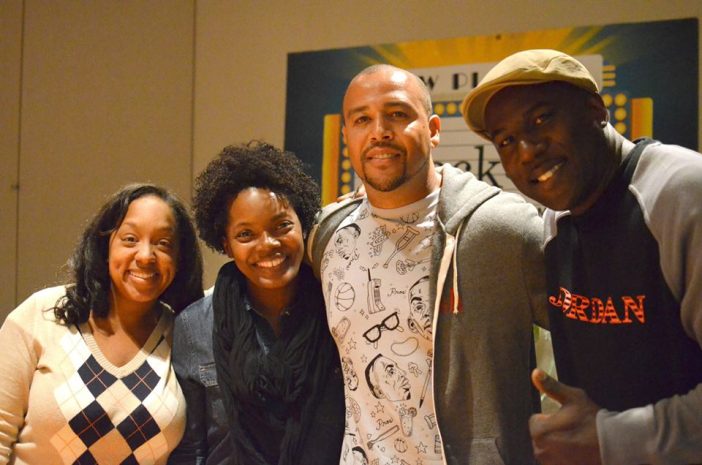 * I am convinced that behind every amazing, well rounded child actor is an invested, present parent .*
And perhaps one of my favorite part of the interview was that we were able to speak with the child actor's parents for a few minutes after we spoke with the kids.  You often hear stories about parents that are not involved or involved in the wrong way, and that is not the case with these families.  The parents said at least one parent is on set with their child at all times.  They are there to make sure nobody is growing up too fast, nobody is being taken advantage of, and they all look out for each other throughout the whole process.  They said they felt the cast, writers, and all involved really had the kid's best interest at heart.  That was refreshing, and it truly shows.
I truly enjoyed the show black-ish before I had this opportunity to interview, but interviewing the creator, actors, and the child actor's parents really gave me such a deeper appreciation for this show – seriously – watch it! black-ish is on ABC on Wednesday nights 9:30 / 8:30 c.