Elizabeth Banks Interview : Star of The LEGO Movie!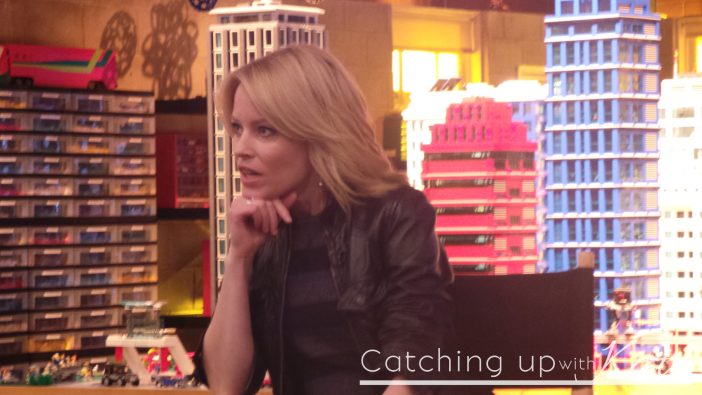 This past weekend our family was fortunate to be a part of the The LEGO Movie Press Junket.  The kids have deemed me "Mother of the Year" for bringing them along for a two day press trip to LEGOLAND California!  We also got to see an early screening of  The LEGO Movie in the same theater as Chris Pratt, the voice of Emmett! (WHAT?!  I know!).  Without giving away too much of the movie, I will say I was thrilled to be a part of an exclusive interview session the voice of the heroine Wlyd Style – the one and only Elizabeth Banks.  I am so happy to share with you a peek at our Elizabeth Banks Interview.
It was really a thrill for us to hear her speak of about the character Wlyd Style and how it was really important to her to be a part of a movie where the female character was strong.  Elizabeth said she loved that it was the girl that rescued the boys, that was really cool!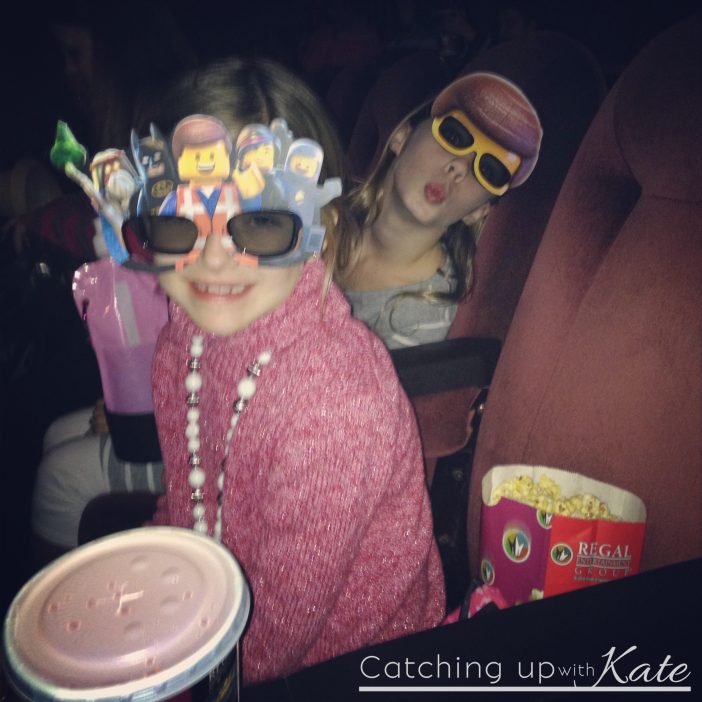 * Two girls enjoying the movie about a kick butt girl super hero!*
As a mom of both boys and girls I enjoyed this aspect of the movie too!  My son LOVED all the action and honestly my daughter was not quite sold on it at first.  My oldest (daughter) is all about princesses and ponies and pinkness, etc, etc.  She came along, but I think she was quite surprised by how much she LOVED this movie.  I think J's first impression is that it was a boy movie, she came along, but she wasn't super psyched. She knew her friend K would be coming, and she knew that press screenings tend to involve popcorn, so she came along, but I don't think it was just for the movie at first.  I was thrilled to watch my little girl evolve a bit during this movie. She loved watching Wyld Style be the powerful player of this movie!  She loved watching a tough girl save the day, even when there were boys around!  I loved that my son enjoyed watching this film even though a girl was the main superhero.  I asked him about how he felt about Wyld Style being the hero and he said "She was the smartest and the bravest so she was the hero." *little seven year old shoulder shrug as if to say 'no duh Mommy'.  My daughter beams as she replays the story for her friends (Sorry LEGO, I know we had an embargo agreement, but my daughter blabbed half the storyline to her friends at church almost immediately…. at least she doesn't have a blog yet) about how Wyld Style uses everything from sides of buildings to make new LEGO vehicles to taking over the TV station to save the world.  "She TOTALLY rocks!" is how she sums up every conversation she has about The LEGO movie!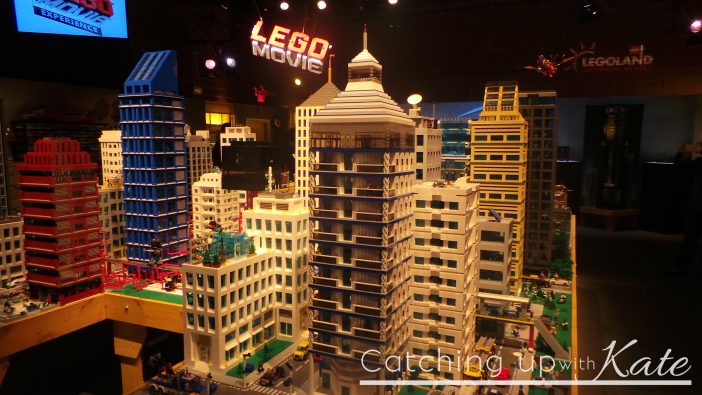 Don't get me wrong, my daughter still has some girlie girl in her, if given the choice, she would live on Cloud People Land (which just happened to be Elizabeth Banks' favorite land too – haha!) – but it was very special to see her enjoy a movie with such a strong female character.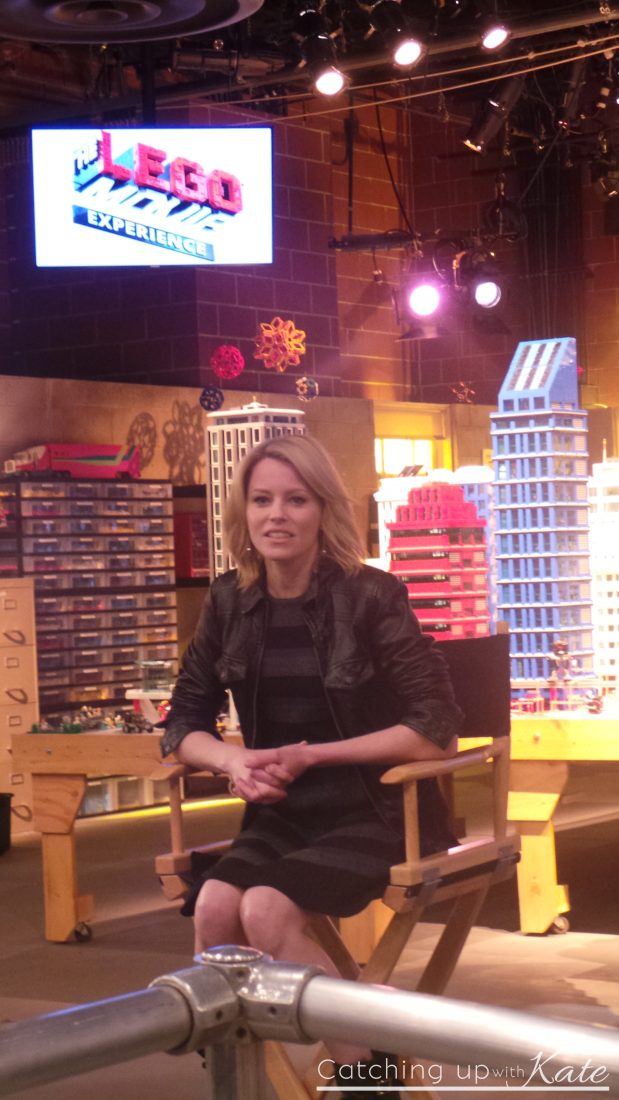 We went a little off topic asking questions not only about the film but also about parenting in our Elizabeth Banks Interview.  Banks has two little boys that are just under 2 years apart.  When asked what was something she did not anticipate when she became a parent to her boys she said the following "Nobody tells you how difficult it is, because let's face it, then the human race would end…… and joyful."  I think just about any mom can relate.
Thank you to Elizabeth Banks for taking the time to sit with us and answer our questions!  Thank you to the whole The LEGO Movie team for letting me be a part of this fun week!
If your kids are so excited for The LEGO Movie and they just can't stand it  – make sure to check out these FREE The LEGO Movie printables!  The LEGO Movie assembles in theaters on February 7, 2014 – and I can tell you it is a great movie with a wonderful message that our entire family truly enjoyed!