Interview with Baymax! (and his voice Scott Adsit)
Disclosure: I attended an all expenses paid press trip hosted by Walt Disney Studios. Blog posts were expected, but opinions are 100% my own.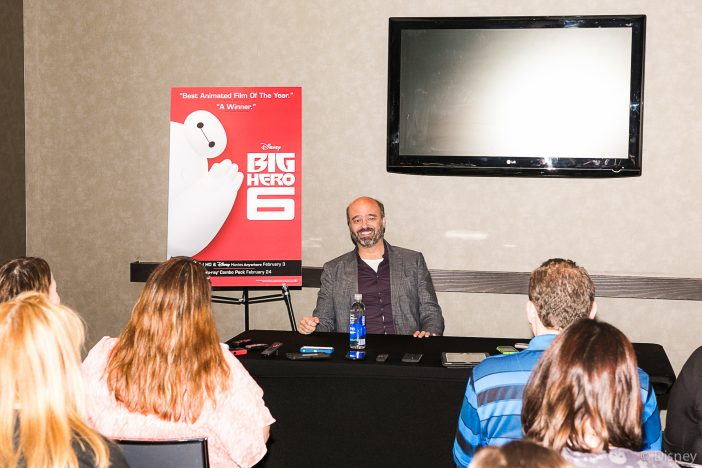 Scott Adsit (you may know him from 30 Rock) voices the most loveable robot in the universe – Baymax from Big Hero 6.  It was so interesting to hear about the process of making this character come to life.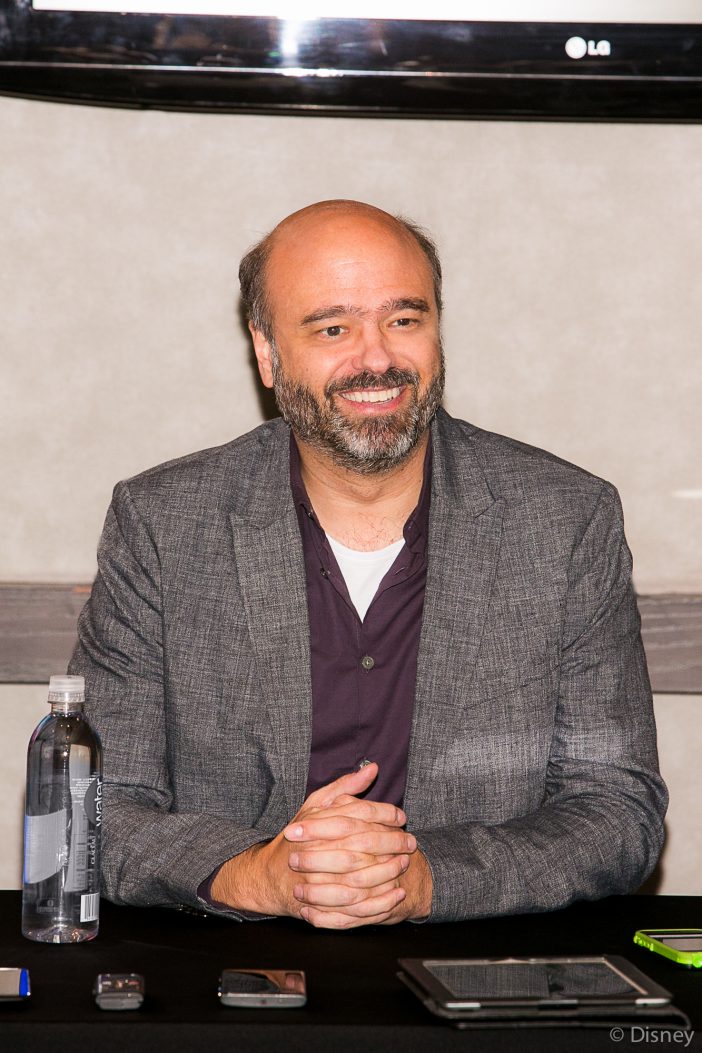 Scott was asked what he found challenging about this role.
Scott spoke of how Baymax is not very emotional and much is left to the audience.  He said it was challenging sometimes to keep the voice from being too emotional "…it was a bit of a challenge not to go too far off that line, but still communicate something emotionally, because he–he really is, we decided pretty, pretty early on that he does not have that kind of emotional life. "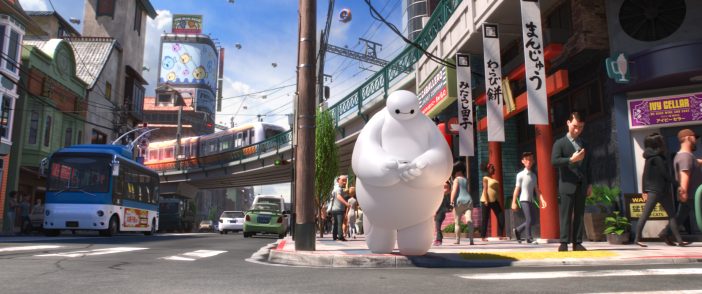 He spoke of how he found Baymax's voice :
"And then when I saw the picture, because they already had the character design, and so when I saw the picture, I just saw soft, huggable, so I found a very benign bedside manner voice."  He went on to say….. "I mixed that with kind of like a, the state of the art of robotic interaction vocally, which is pretty much  'automated phone system'."
He shared that there was a very defined script but that he was allowed to improve a bit, especially during that very popular "Low Battery" scene.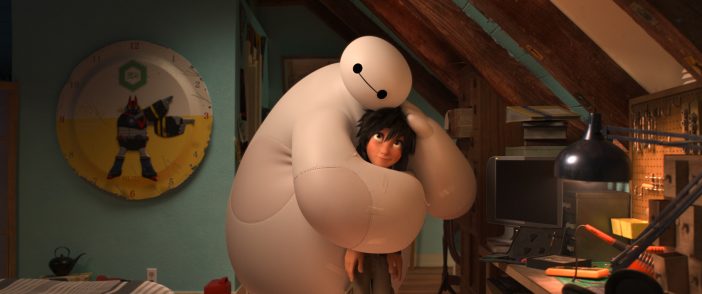 Scott said something SUPER cool when he was asked what it was like being a 'silent hero'.  He is the person who made one of the most popular Disney Characters right now come to life but most people don't even know it is him!  He said "I see the value in just entertaining without needing to feed my own ego. There's a certain satisfaction in being a stage actor where you get an immediate response.  You can walk off and say, ah, that was great.  And people think I'm great, you know.  That's part of the reward of that.  With this, it is bigger than me, and I know I'm a small part of what makes Baymax Baymax and so lovable, um, because Baymax is this diamond with every facet being a different person. "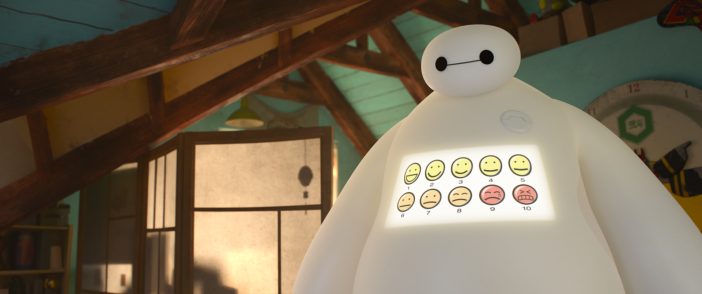 FUN FACTS ABOUT BIG HERO 6 :
The actors that played Hiro and Baymax did not meet until the first screening.  Wait.  What? Yup – that's crazy right?
As you would assume, there was a 'robot' filter put over Scott's voice in the film.  What I did not realize until Scott shared it with us is that the filter was turned down ever so slightly as you go throughout the film.  At the beginning of Big Her 6 you will hear the highest level of filter and the amount lessens until the end where there is literally no filter.  This was purposefully done to make Baymax seem even more human to the audience.  Genius.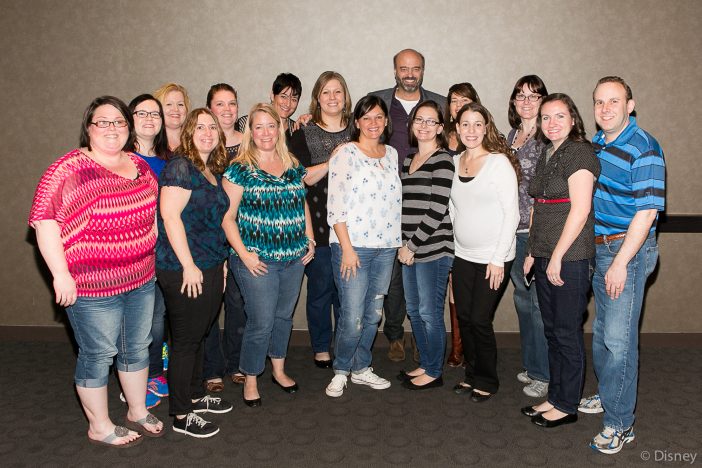 Thank you so much to Scott Adsit for taking the time to chat with us and give us a little peek behind the curtain of Big Hero 6!  Our family and our readers are huge fans and we truly appreciated the opportunity to meet!
OK – and now for some more fun……. We got to interview Baymax too!!!  My daughter, son, and I each were allowed to ask the very popular Baymax three questions.  My daughter asked "What are you made of?"
My son asked "Is there something you would have done differently so you could come back?"
and I asked "Baymax, what is your jam?"
I thank Baymax for taking the time to answer the following questions in video form ……