Interviews with the cast of Baby Daddy!
Disclosure: Thank you to Disney for inviting me to attend the #ABCFamilyEvent - while all expenses were paid with the expectation of sharing with my lovely readers opinions are 100% my own.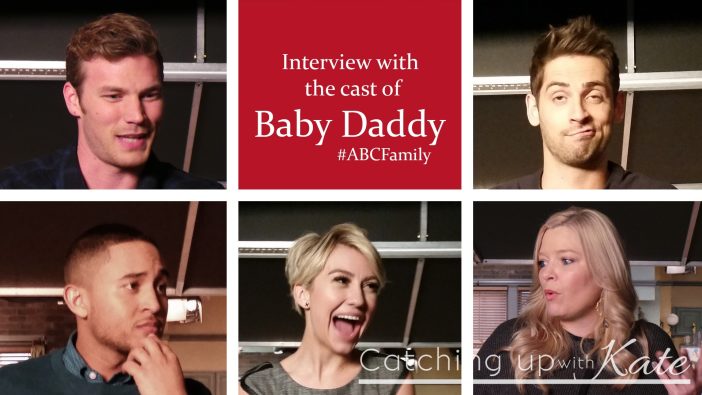 Being on set during rehearsal and taping is one of my favorite things about these trips to LA I have been taking recently.  We recently visited the Set of Baby Daddy and we were lucky enough to watch the actors rehearse, but we also got to meet and interview the cast!
Here are some of my favorite moments…….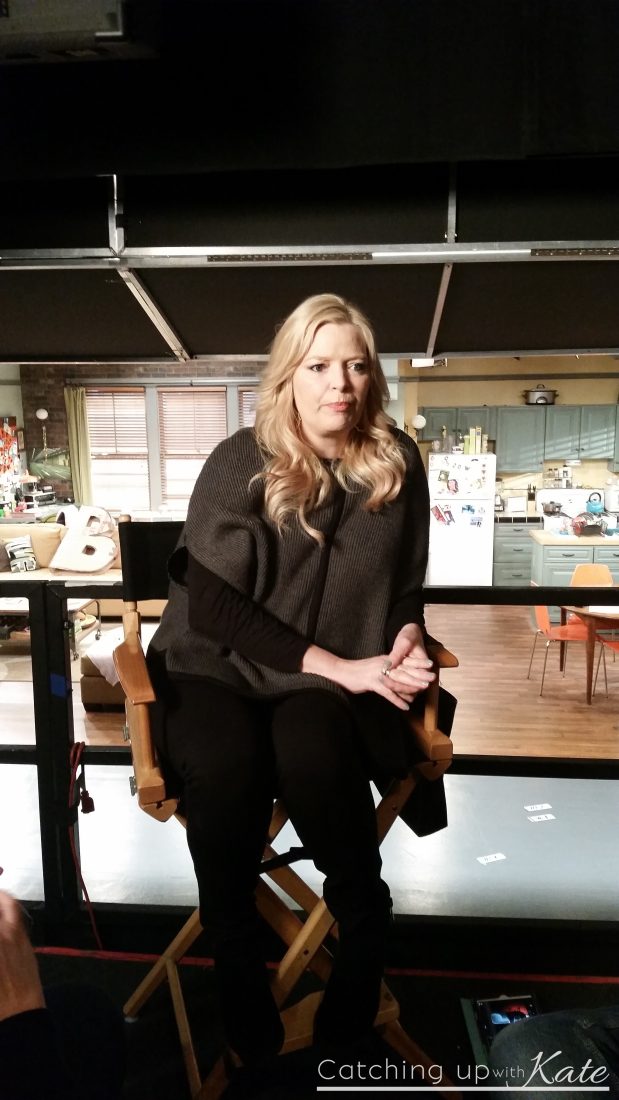 Melissa Peterson was seriously so funny and really down to Earth.  She said her character was only supposed to be a guest spot in the pilot but she was so popular that it turned into a full time job.  She says she has always played comedic roles, even when she was in school and playing classical Shakespeare she always played the funny girl.  Anyone who remembers her from Reba knows comedy is totally her forte.  She joked throughout the interview too, she really is a natural.
She says the cast really enjoys each other even after four years.  She says she feels really blessed to be a part of the Baby Daddy ensemble. She said everyone connected from the first table read.  She gushed especially about Tahj, they apparently should have been friends forever.  I enjoy hearing that a cast enjoys hanging out and I think that really adds to the authenticity of a show.
Melissa joked as Derek walked by that "It doesn't hurt to have to work with that every day." and everybody laughed.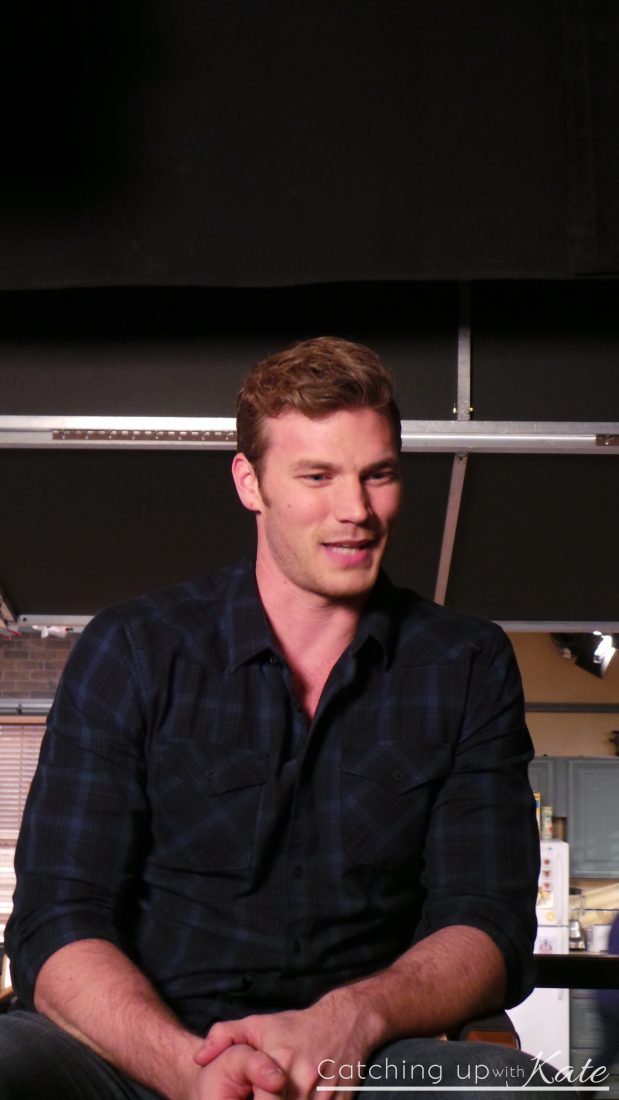 Derek Theler said this was one of his first acting jobs and he thinks he is very lucky.  He said live shows were something that were challenging in the beginning but now he loves it.  He really loves the fans that come out to see the show. He said improve sometimes happens when they find that a joke doesn't hit the audience as funny as they originally thought it was.
He gushed about the babies (Baby Emma is played by a set of twins) about how cute they are, how it's funny to watch them try to hit their cues, or not hit their cues.
Fun Fact :  The babies do not participate in the live tapings.  The scenes with the babies are all done before the live taping.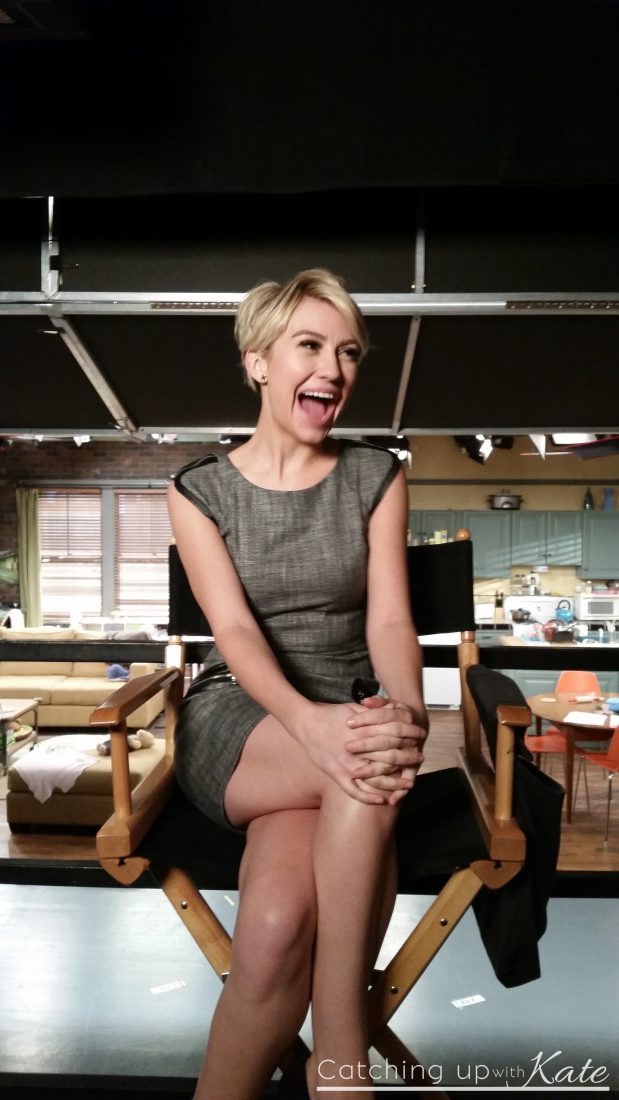 Chelsea Kane is likely the peppiest person on the entire planet.  Our Chelsea Kane interview was very high energy! Chelsea Kane was energetic and enthusiastic and just like everyone else she was so gracious with our questions.  I loved when she shared how thankful she was for this show and it's longevity.  She says she loves her character and her coworkers and said she feels someone is really looking out for her and is thankful for her path included Baby Daddy.  I never get tired of hearing someone just gush about their job and recognize that they are in a great place.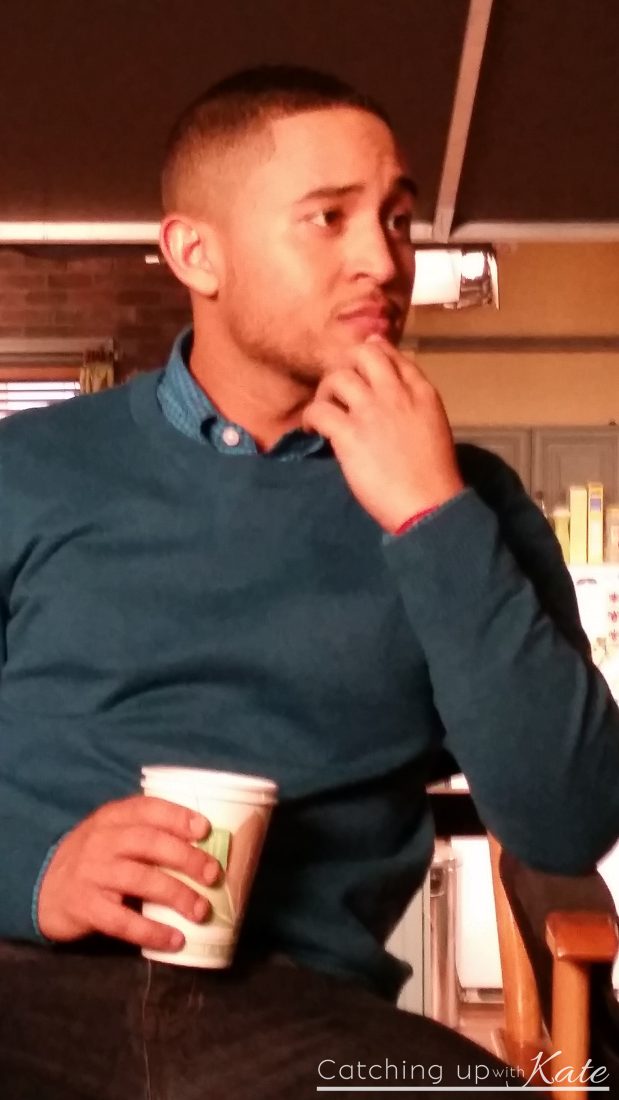 Tahj Mowry – OK who remembers Tahj from Full House?  Michelle's little friend?  He is all grown up and I am officially an old lady.  He said he was happy to be a part of a show that is family friendly and that he loves the cast.
Fun Fact!  The director of Baby Daddy was also the director of Friends and directed Tahj at six years old on Friends – how cool is that!?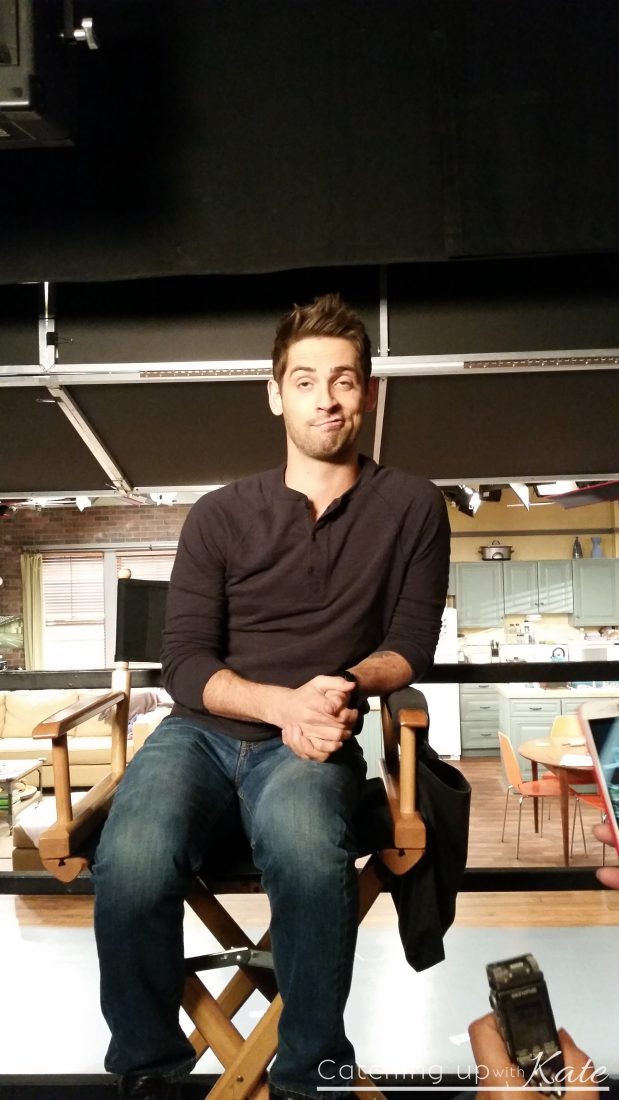 Jean Luc Bilodeau – last but not least, the Baby Daddy himself.  Like Derek, Jean gushed about the babies.  He talked about being awkward with the babies, he had never held a baby before the show!  Jean Luc says working in front of a live audience every Friday is really one of his favorite things.
Fun Fact : Jean Luc started acting at 9 years old!
Baby Daddy is an ABC Family comedy that is about 20 somethings living in New York.  Bachelor Ben's life is turned upside down when he realizes he is a "Baby Daddy" and his little girl Emma is dropped on his doorstep.  His friends, brother, and slightly crazy (but well meaning) mother help him raise his little girl.  It is a funny show, but with more adult themes than ABC Family has been known for in the past.  I wouldn't say it is for kids, but adults looking for a funny comedy on Wednesdays should totally check it out!
Want to see some fun behind the scenes pictures from our Baby Daddy set visit? <— check it out!
Fun fact!  Fans can attend a live taping of many shows in Hollywood for FREE!  These FREE taping tickets to get snapped up pretty quickly – but if you want live taping of Baby Daddy tickets<— click here and check back for available dates!
The winter premier of Baby Daddy is on January 14th, Wednesday 8:30 / 7:30 C – Enjoy!