Introducing Bronte Carmichael #ChristopherRobinEvent
Disclosure: #ChristopherRobinEvent was hosted by Disney. This site uses affiliate links. Opinions are my own.
Disney's Christopher Robin opened in theaters this past week and audiences are loving the addition of Madeline Robin to the Winnie the Pooh universe.  Bronte Carmichael is the charming and talented young actress who brings Madeline to life.  While in Los Angeles for #ChristopherRobinEvent I was able to interview the cast and director.  I am thrilled to introduce you to Bronte Carmichael.
I am always impressed by the composure of the child actors we have the opportunity to interview.  I would imagine press day is a challenge for anyone, especially children, but she was a pro!
Bronte began by telling a charming story of how her mum told her she got the part after several auditions.
"She didn't tell me that I got the part. She put a stuffed version of Eeyore on the bench in the garden. And it had a note tied to its back saying, "Looking forward to our adventures in the Hundred Acre Woods.""
When asked if Eeyore was her favorite character, she had a very grown up answer.
 "I like them all. You can't really like one, 'cause they all have different personalities, they act just like emotions. Eeyore can be gloomy, sometimes you can feel like Eeyore, sometimes you can feel like Tiger, like, really bouncy. But you know, I quite like Piglet. At the end of shooting it, they gave me the Piglet to take home."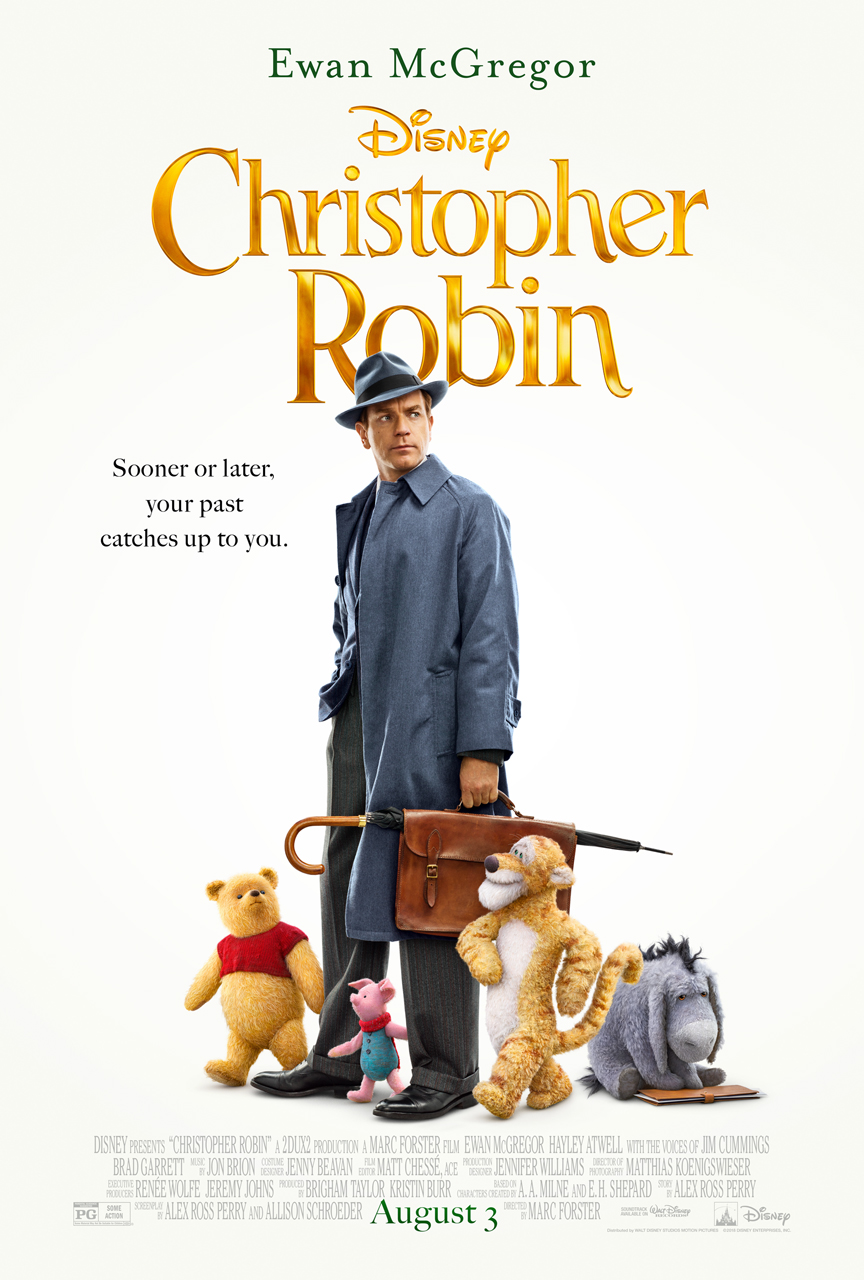 When asked if she had advice for children that are interested in acting, she had great advice.
"I'd just say like, be as natural as you can and like, don't let like, things get in the way of you. You just, let, let it flow and just be there in the moment when you're filming."
Bronte shared what Winnie the Pooh had meant to her before being cast in the film.
"Well, my mum and dad, they used to read it to me when I was little. I have lots of the pop-up book and I listened to the audio books. I mean, everyone knows Winnie the Pooh, it's a really special character."
Fun Facts –
Bronte Carmichael's mother and father are both actors as well.  Bronte's mother, Katie Carmichael actually plays a roll in the film as well.  In scenes where Christopher Robin is still a child, Katy Carmichael plays his mother.  While they never share any scenes, it is pretty special that they both share credits in this film.
When asked what kind of food she likes as much as Pooh likes honey, she said she likes lots of foods, but noodles best.
Her favorite line from the film is "Nothing is the very best something."
Bronte Carmichael's favorite Disney film (other than Winnie the Pooh) is Lion King
Catch a sneak peek of Bronte in Christopher Robin below…
Thank you to Bronte Carmichael for taking the time to speak with us. I wish you so much success and happiness in life!
Christopher Robin is playing in theaters everywhere now! Check movie times on Fandango for your local theater.
Interview photos are by Mom Start and used with permission.