Is Alice Through the Looking Glass too scary for little kids?
Disclosure: I attended a press junket where we screened the movie. All expenses were paid and posts were expected but opinions are always my own. This site also includes affiliate links.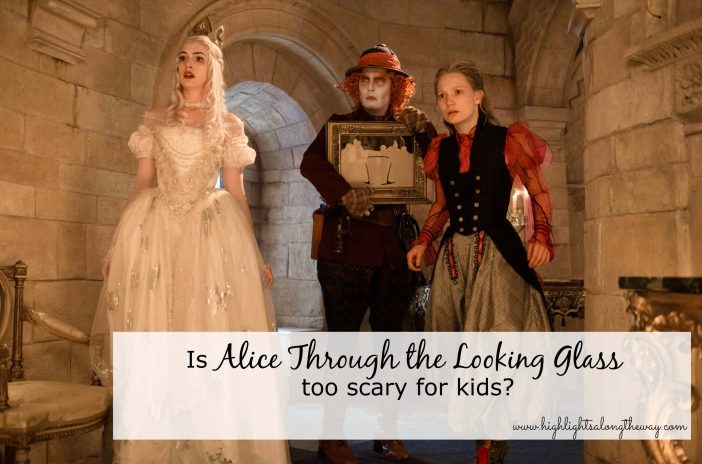 The wait is over!  Alice Through the Looking Glass opens today in theaters and fans are going to be so thrilled!  One thing readers come back to our site for over and over again is wondering whether a new movie is appropriate for kids.  I always suggest parents read more than one review if they have any hesitation but I am happy to give you my opinion.  So, is Alice Through the Looking Glass too scary for kids? The short answer is; my kids will be allowed to see it.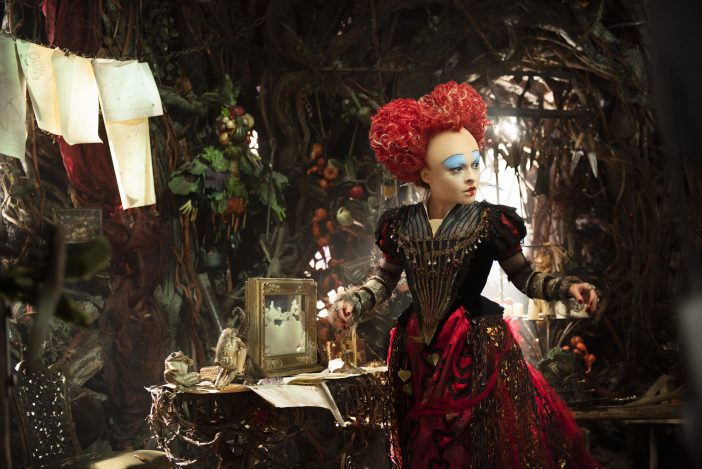 Alice Through the Looking Glass is a film based on the Alice books by Lewis Carroll.  The brilliant Tim Burton directed and produced the first Alice film and produced this sequel.  Lewis Carroll's writings are complete zany fantasy, but there is so much to learn from his stories as well.  Carroll and Burton together is simply magical and artistic, but also a little abstract and dark. That being said, I would not say the theme or story line is graphic, adult, or too scary for even young viewers. Alice Through the Looking Glass is whimsical sci-fi fantasy that fans of the original will love. It also drives home the message that family is everything, that we can learn from our mistakes, and that women are strong and capable.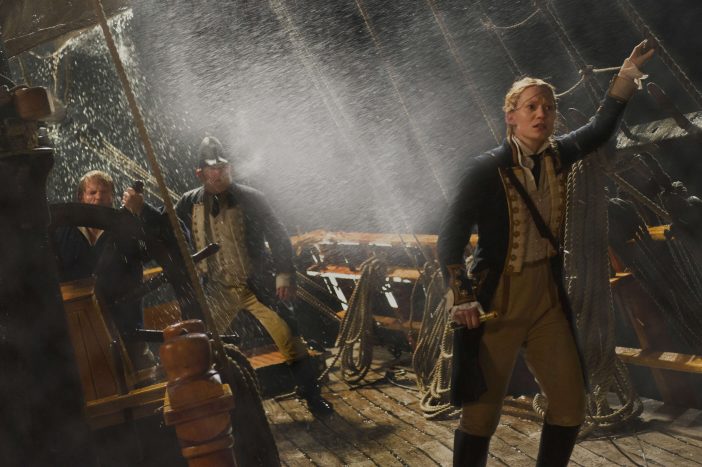 The story begins with Alice Kingsleigh (played by Mia Wasikowska) returning from a three year journey as the captain of her father's ship. While on her ship she was quite literally the captain.  She was in charge and was not subject to gender bias that was common during that day (and still now in many ways).  When she returns she finds herself trapped back in a place where women are second class and the dreams she had for her future seem dashed.  While upset she sees Absolem again (her caterpillar friend turned butterfly). Alice follows him through the Looking Glass to Underland; a world that seems to parallel her own in the most ridiculous of ways.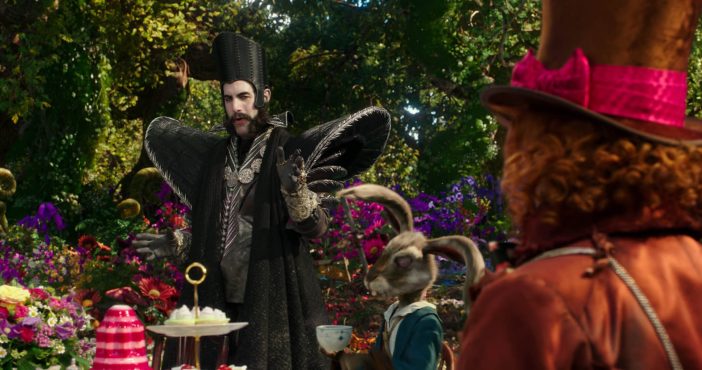 Without giving any of the story away, what transpires is not helps Alice and the audience work through these issues in her life, but is also so creatively and beautifully animated. The theme that time cannot be changed, but it can be learned from is throughout the film.  Alice is strong and not given enough credit simply because she is a woman, she defies that and wins.  She and her mother accept one another for who they are; even though it isn't what either of them would wish for themselves. This theme set in a world Lewis Carroll and Tim Burton have both touched is simply unlike anything I have ever seen before.  I personally find the Alice series refreshing and insightful.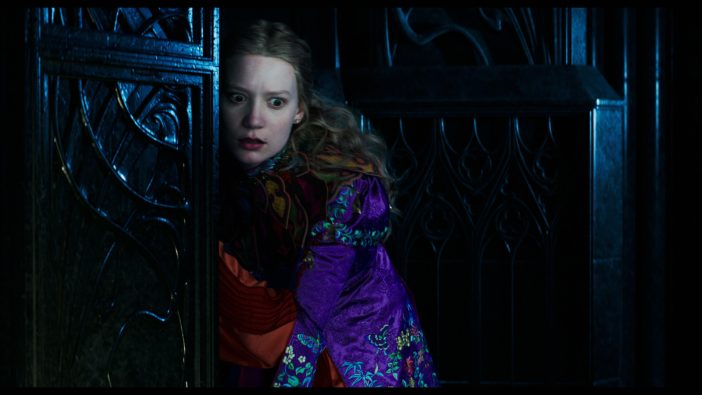 Here are a couple of the bullet points of what I scan a movie for before I let my young kids see it…..
Death – no deaths by main characters – there is peril and a deathbed scene, but no death or even blood.
Violence – there are some fight scenes, but again, no death or blood.  It may be intense for small children, but it is few and far between. The Queen of Hearts is bossy and wicked, but wrapped in silliness so it is not too scary.
Sex – nothing at all.  Prudish Mama Kate's approval there.  This is one of our most guarded and conservative areas as a family, we just don't think there is any reason to push anything sexually suggestive in a movie meant for families. I have a very critical eye when it comes to this.  There is nothing at all that I can recall.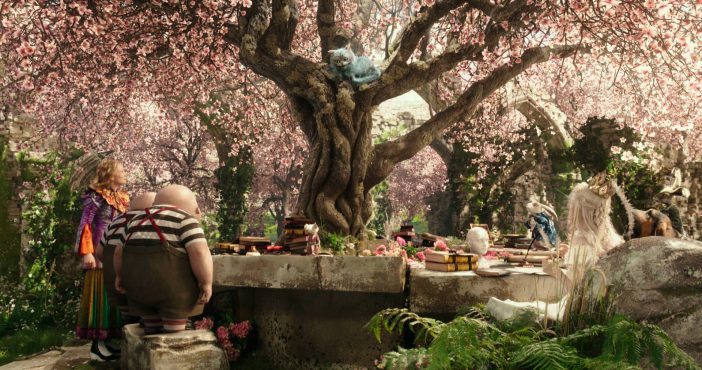 Want to see some pictures from the premiere of Alice Through the Looking Glass?  I walked the red carpet earlier this week and it was an incredible experience!
Alice Through the Looking Glass opens TODAY May 27, 2016 in theaters everywhere!  Below is a clip with Alice and Hatter meeting for the first time (sort of)………….
Don't wait in line!  Buy your tickets for Alice Through the Looking Glass on Fandango!
*all images are by Disney and used with permission*