Is Doctor Strange appropriate for kids?
Disclosure: Our interview sessions and screenings were part of the Disney hosted #DoctorStrangeEvent press junket. While all expenses were paid, opinions are always 100% my own. This site uses affiliate links.
Dr. Strange has a new movie coming to theaters soon. While the article below is about the original Dr. Strange movie from a few years ago, we are sharing all about our feelings about the newest Dr. Strange movie coming to theaters in 2022 in a newer article. If you want to know if Dr. Strange Multiverse of Madness is too scary for kids, we are here for you. My oldest and I previewed the film at the red carpet premiere and we do have a lot of things to say. Read about how Dr. Strange Multiverse of Madness is maybe not appropriate for little kids. I go more into dept on why in the article linked, but the 2nd Dr. Strange film is quite a bit darker and parents should proceed with caution.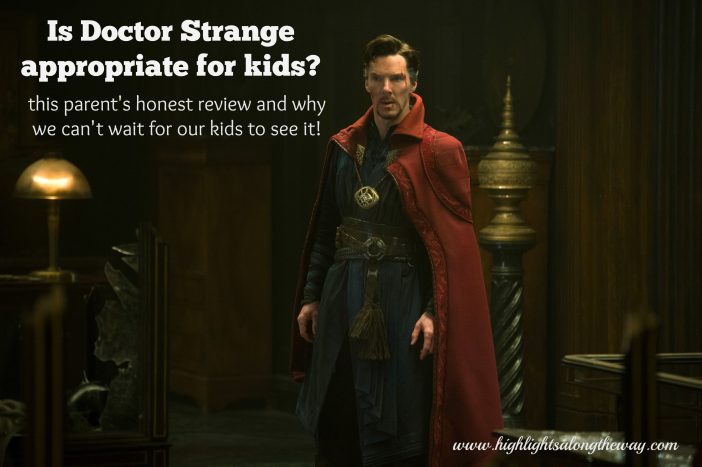 Whether you are a long time Marvel fan or not, Doctor Strange will capture your imagination and your heart. Our number one question from readers about movies is if they are appropriate for young children. Readers know we think twice and pre-screen most movies before our ten year olds and five year old see them. Since seeing an early screening I have had several people ask me if Doctor Strange is appropriate for kids. While I always suggest parents read more than just my blog post on the matter, I am here to tell you our big kids will be seeing Doctor Strange.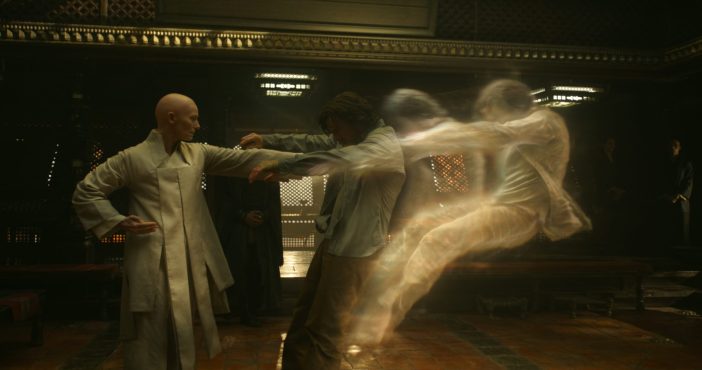 I don't believe in sharing spoilers but I will break down some of the reasons why I feel this is a great movie for adults as well as teens and tweens. My big kids are ten and we are always on the lookout for quality entertainment for them. While children's programing is still fun for them, we love finding movies with more mature themes but still age appropriate. Doctor Strange does have some comic book level violence. It has very little bad language and is void of anything sexual you are going to need to explain to kids. Everyone is different, but that gets a green light from me.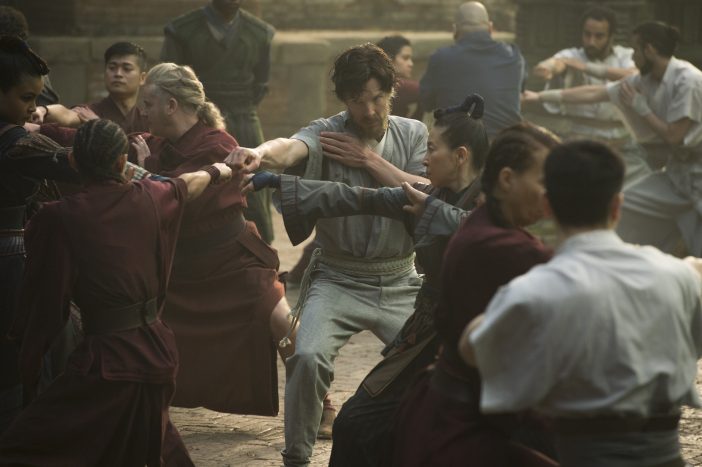 I hope this is not considered a spoiler; but violence and death is peppered throughout the film. As is the case in many Marvel movies, fighting is as intricately choreographed as a dance number. While it is expected in a super hero movie to have some action and violence, Doctor Strange is not graphic or gory. Language, for the most part is very tame with only one curse word that I can recall in the whole film.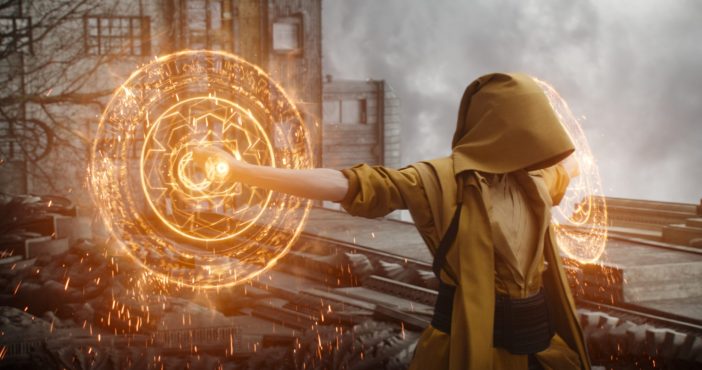 Strong female roles are few and far between in super hero films, but Doctor Strange has two. This isn't just a selling point for young girls. I love that my son will be going to see a Marvel movie where the female characters are not sex symbols. Traditionally this is at least part of the role for a female in the super hero universe. Even if the females are superheros they are young and sexy. *sigh* I get it, but I don't. Doctor Strange has two female leads that make my heart sing. Tilda Swinton's role as The Ancient One is perfection. She is powerful and offers sage advice about looking outside yourself. Rachel McAdams plays Christine Palmer who does not have any super powers, but is a strong woman just the same. She loves someone who is imperfect, she forgives, but she also stands up and walks away when he is out of line. These are the women I want my daughters to look up to. These are the women I want my son to fall in love with.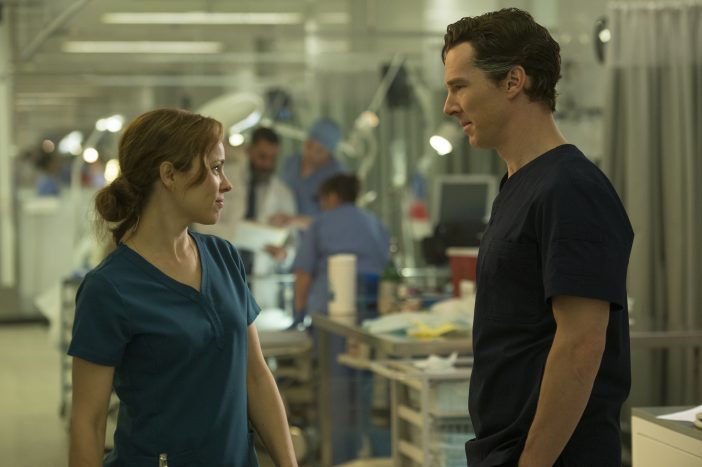 The message is uplifting and encouraging. Doctor Strange has a universal message that thinking deeply and outside of yourself is where real value lies. Extraordinarily talented and brilliant Doctor Stephen Strange need to let go of himself and open himself up to his calling to save others. Doctor Strange has everything, but he is shallow and self centered. He goes through heart wrenching emotional and physical struggles on his journey. Standing up for what is right and good triumphs evil are lessons I feel our kids need and crave in crazy times like these.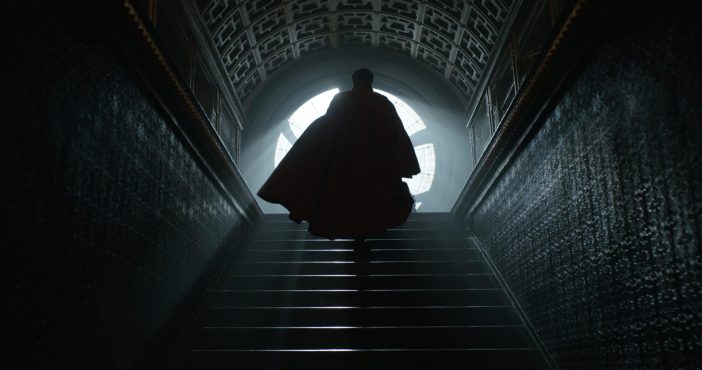 What age is appropriate to see Doctor Strange? This is where it gets tricky. I don't like to make blanket statements, but I think about eight years old and up is safe. Please gauge with the information I shared above alongside other sources you trust as a parent. My ten year olds will be seeing it in theaters, my five year old who scared quite easily will be waiting till we have it on DVD.
Doctor Strange is in theaters TODAY and is rated PG-13. I suggest splurging on 3D, the effects are unlike anything I have ever seen before.Reserve your tickets now to see Doctor Strange at a theater near you with Fandango!
Don't miss the trailer of Doctor Strange below….