Interview with Actor Joshua Sasse, Creator Dan Fogelman & Song Writer Alan Menken of GALAVANT
Disclosure: Thank you to Disney for giving me a behind the scenes look at Galavant! While all expenses were paid on my trip, opinions are 100% my own.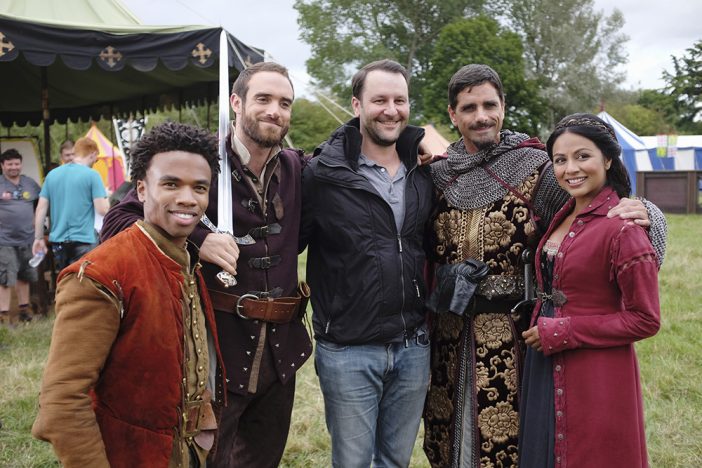 ABC's much anticipated Galavant premiers tonight, January 4th at 8/7 central!
I think the best quote I have heard about this show is something creator and writer Dan Fogelman shared….
"If you enjoyed Princess Bride, Monty Python, and Game of Thrones you are more likely to like this show than those that don't"
While this show is totally up my alley, I can recognize it is a very different show.  Galavant is a comedic musical set in a medieval kingdom.  There are love triangles, battles, singing, and lots of silliness.
You watch this show and wonder how this show came to be. Dan said he had an idea for a "Princess Bride" style show for a while.  While this new unnamed show was in the beginning stages he was also working on a show called "The Neighbors" on ABC.  He said this particular show was not getting a ton of attention from the audience but when they did a musical number with Alan Menken that was so popular and even got an Emmy nomination.  Dan and Alan decided during the success of their "Neighbors" musical to take this medieval musical show to the next level.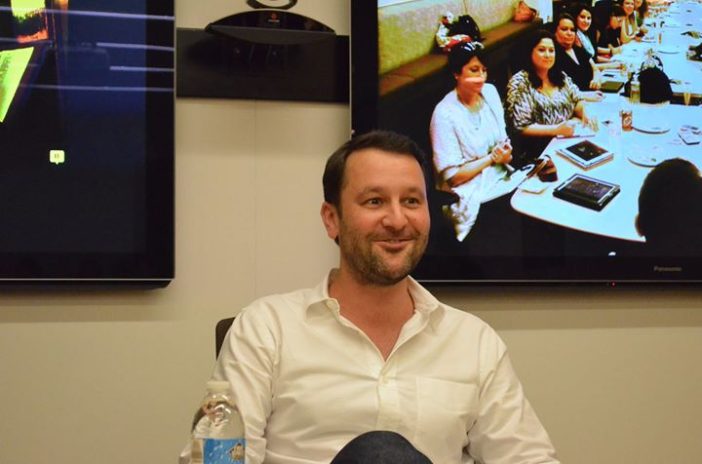 This show is seriously unlike anything I can recall.  The music is all original for the show (and created by the incredible Oscar Winning Alan Menken!)
Fun fact for theater geeks  buffs – Dan shared that actors really sing the show live during taping!  While they do mix and match with some prerecording in the studio they do sing during the live taping.  All the actors sing, nobody is being dubbed – I love that!
Alan Menken spoke with us via video conference, it was really exciting to hear him speak about his work on the show!
As always, I love hearing when people really enjoy working together. Alan Menken is a legend and to hear him share about working with the actors and producers was really fun!
At the time of our interview Alan had already created over 20 original songs; with reprises there are over 30 musical numbers!
Alan Menken said "Dan can tell you to cut a song in half nicer than anyone you can think of!'…… It has been a joy and I hope we can continue doing it."
Joshua Sasse says while he had sung before, he had no idea it was a musical until the audition.  He said it was sprung on him that he would need to prepare a song to sing for Alan Menken.  He said "What are you talking about, I can't sing for Alan Menken, I am going to die."  I am a married woman and all, but I mean, others might swoon over the humility.  Others…. not me.  Alan and Dan both gushed on and on about Joshua's musical talent. They agreed that when they saw his audition is when they knew "Galavant" was really happening.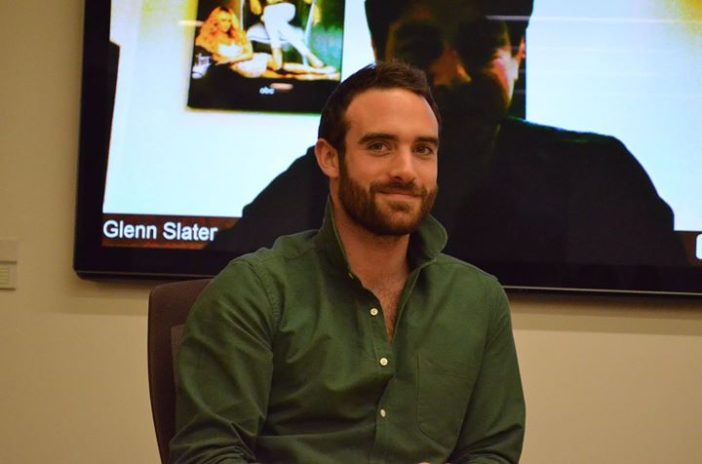 So many want to know if this show is appropriate for kids to watch.  There is plenty of sexual innuendo in this show. Plenty.  That being said, the writers and producers have made an effort to keep it funny for adults, but over the heads of the littlest of kids.  Some lines were changed to keep the joke but make it just a little more innocent.  I have seen two episodes and I would let my eight year olds watch it.  In fact, one episode they did watch with me.  Again, it is not without sexy time jokes, but my littles didn't get it at all.
Galavant is a really fun and unique show that I hope will be around for a long time!  Watch the Galavant premier tonight on ABC!
And of course I have to share this fun picture of our group with our new friend…..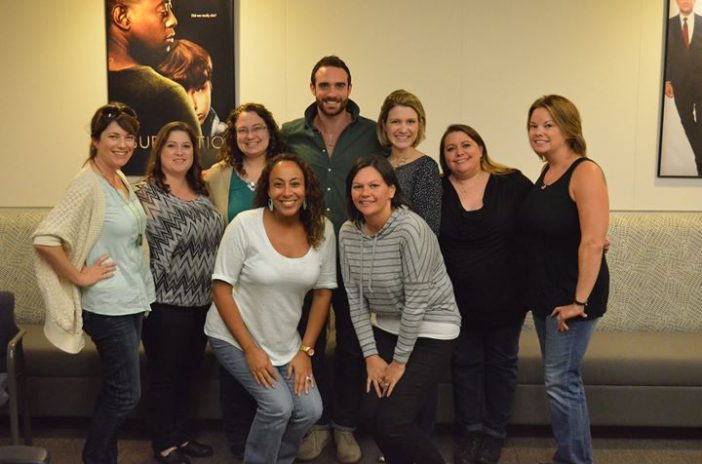 Get social!
Tweet to @GalavantABC
use the hashtag #Galavant