Jedi Training Academy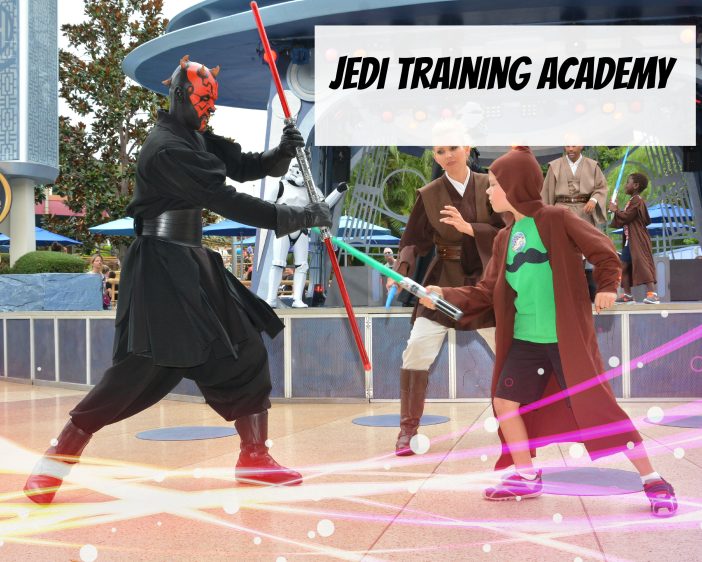 If you are planning a trip to the Disneyland Resort and have a Star Wars Fan, Jedi Training Academy is a must! My son has been wanting to participate in Jedi Training Academy forever and on his 9th birthday he was finally chosen!  He was so excited to mark it off our Disneyland Bucket List!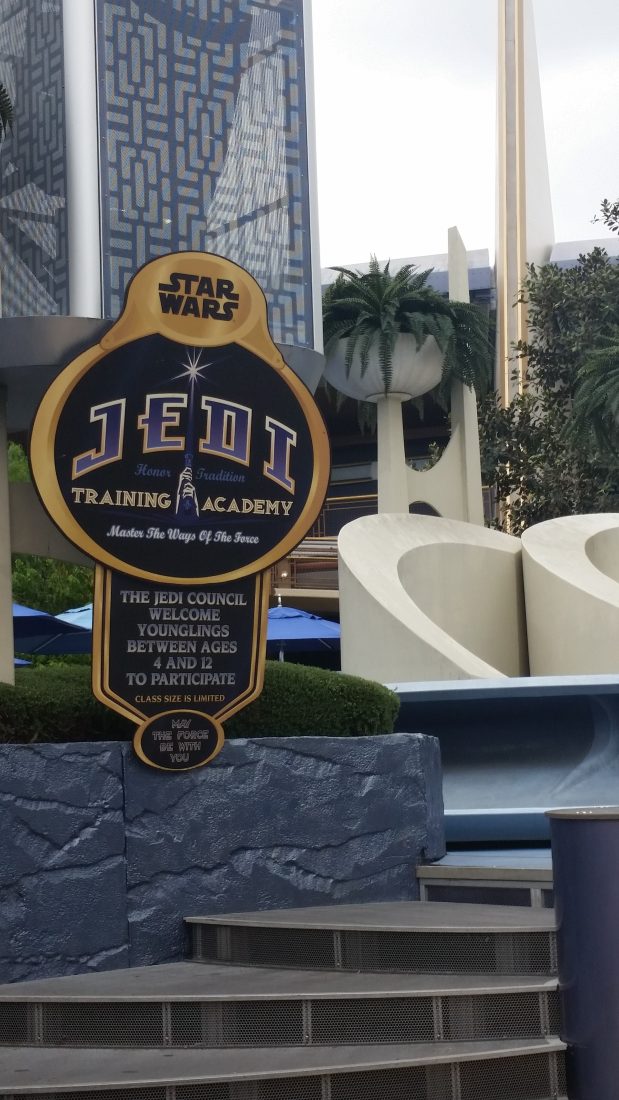 For those who have never heard of Jedi Training Academy – this is a FREE experience and show at Disneyland Park in Tomorrowland. Children ages 4 – 12 are called up to train to be a Jedi.  Kids get to wear a Jedi cape and use a light saber for their training.  Each participant is given the skills to fight the Dark Side.  At the end of the show every child is allowed to fight Darth Vader or Darth Maul – spoiler alert – the Light Side always wins!  Each Jedi is given a certificate of their achievement – this is my son's most treasured Disneyland souvenir!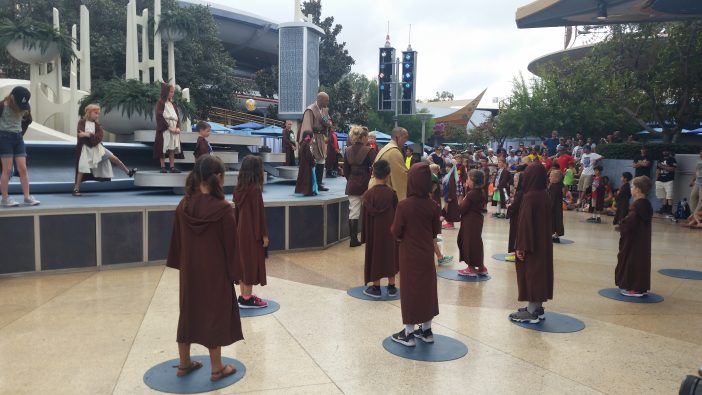 The show is about 20 – 25 minutes long and times vary depending on the day.  Guests will be thrilled to see Storm Troopers, Jedis, Darth Maul, Darth Vader, and tons of awesome special effects. You can check out more information about Jedi Training Academy here!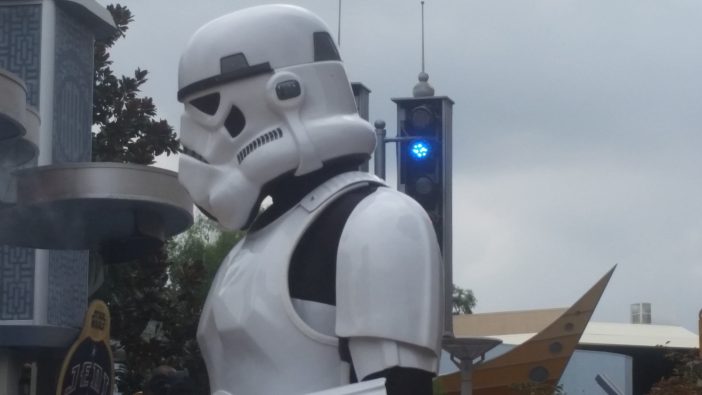 We were excited to learn that Jedi Training Academy now includes a new character from the popular series Star Wars Rebels as part of the Season of the Force.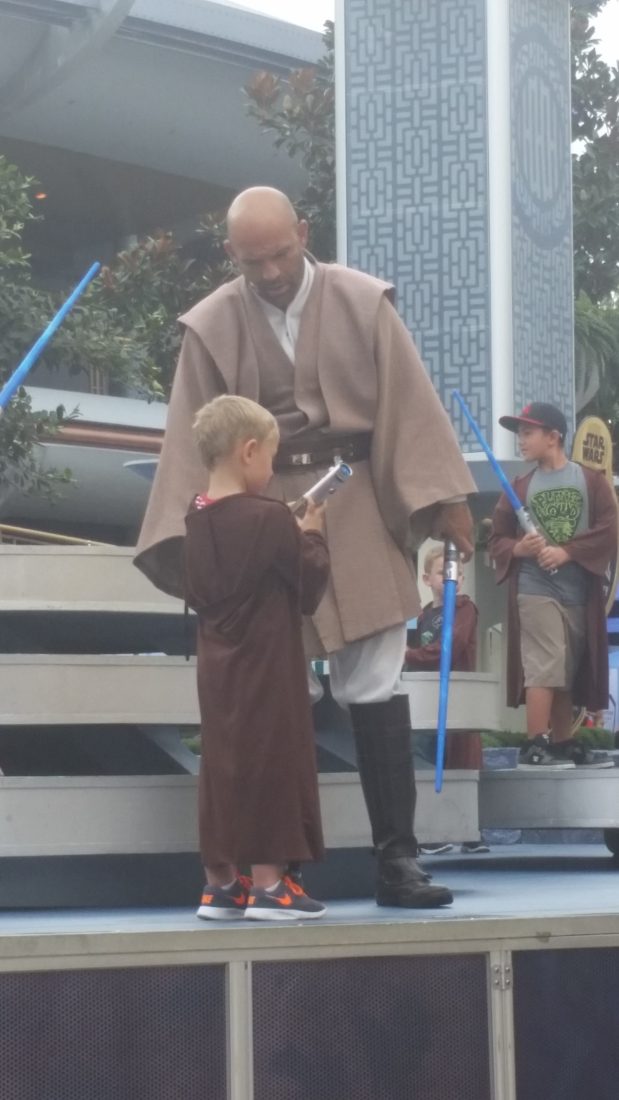 Hot Tips to help your chances of being chosen for Jedi Training Academy….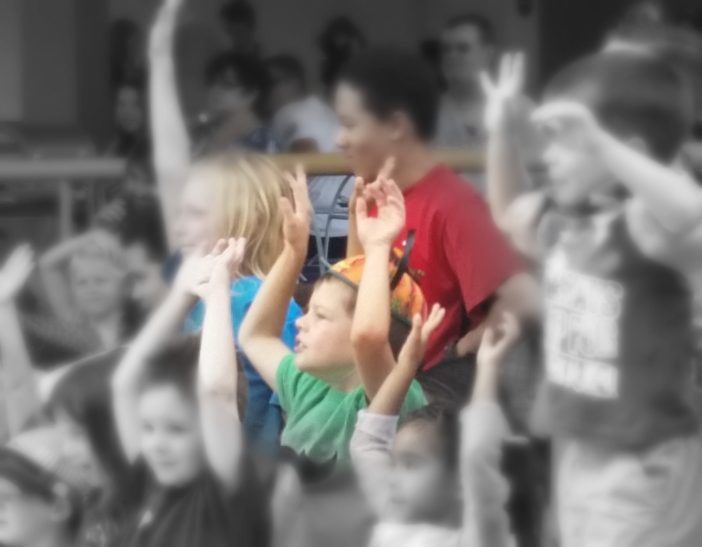 Dress like a Jedi. We did not, but several kids who were picked first were in full Jedi garb or were in Star Wars t-shirts and sweatshirts – dress the part, it is sure to get you noticed!
"Pick Me" Sign. Several kids also had signs!  One little girl held up a sign that said "The Force is strong with this one." Another had a sign that said "I am a Jedi, like my father before me."
Get there early and sit up front.  We got lunch and ate picnic style right up front.  Once the crowd filled in my husband and I got up to sit at tables nearby and our son continued to eat lunch with new friends.  He had a great time and was front and center when they were picking participants.
Birthday Button – My son had a birthday button the day we went.  I don't suggest getting a button that is not truthful (that is so not Jedi approved), but if it is your birthday, first trip, etc – go get your identifying button!
Jump up and down – make sure they know you are excited about the prospect of participating!
If all else fails – come back a second time.  Our son wasn't picked the first time so we told him it was his day so we could come back as many times as he wanted.  Luckily he was picked on that second round.  While some might not think Jedi Training Academy is the best way to spend an entire day at Disneyland our son said he wanted to go 'every time until he gets picked no matter how many times."….. thankfully he was picked that second time.  In many cases the cast members who pick from the audience are the same people at the last show.  They of course cannot pick every single child every round, but I think if they see a kiddo they have seen before they are more likely to pick them on the second round.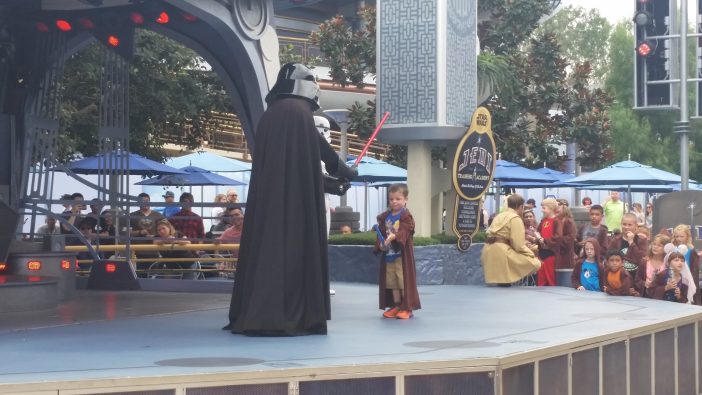 While you are in Tomorrowland for Jedi Training Academy, make sure you take a ride on Hyperspace Mountain (view video in the link!) and visit all the new attractions for Season of the Force!  Nobody is more excited than my son about the much anticipated , Star Wars Land  but we will have to wait a while for that!  Until then – we will be back for Jedi Training Academy!